Push yourself.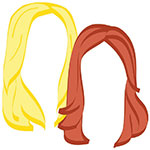 Ok, maybe this one doesn't sound particularly lazy of us, but hear us out.
We don't mean you should push yourself physically. If that's your thing, sure. And we don't mean that if you're scared of heights, you should go bungee jumping. Facing your fears is one thing, sure. But even on a much smaller scale, travel should always involve pushing yourself in at least one way.
Push yourself! Try a new food, explore a new 'hood, leave your super comfy hotel room and catch the sunrise.
Want to know a little secret?
The romantic really was not so sure about city hopping through Southeast Asia. Major crowds generally equals major anxiety, if we're being totally honest. And up until she stepped off the plane in Vietnam, she was nervous. But, three days in and we can officially report back. There was NO reason to be nervous.
Take it from us. Pushing herself to explore this new-to-her region is one of the best decisions of their RTW. Just like the wino pushing herself to move to, Dublin, a city she's never visited before for grad school was one of the best decisions she's ever made.
SO do it! Do something new today, travelers!
xo,
the romantic & the wino