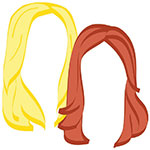 Let your mind wander.
Your flight has landed. Your bags are unpacked. You've settled back into your routine and the only thing you have left of the vacation you just took are some instagram photos and a souvenir or two. You want to cry, right? It's ok, go ahead.
 We've been in this position one too many times to count. We scrimp and save all year long to travel, and in an instant it seems like it's over. And then depression sets in, or what we like to call the dreaded post-vacation blues. Luckily for you (and mostly for us), we've found a way to conquer it! The minute we're back in the real world, we're looking towards our next adventure. Realistically, we may not be able to afford another trip right away or secure the time off from work. But that doesn't stop us from thinking about it. We're daydreamers—and that's ok.
Next time the post-vacation blues have you feeling down, pour yourself a glass of wine and Google some of your dream travel destinations. You never know– what you wish for may come true after all.
xo!
the romantic & the wino