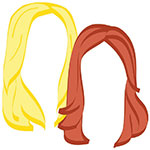 Always leave room in your suitcase.
Though we are strong supporters of spending our travel funds on delicious dinners and nights out on the town, we're also realistic. Even on the tightest of budgets, we like to come home with a little reminder of our recent adventures–and it's always a bummer when the only reason we're passing on something is because it'd be a real b to lug back home.
This is why, as former chronic overpackers, we have slowly but surely learned to try to leave just a little spare room at the bottom of our bags. We're not saying it totally rules out the possibility of sitting atop our suitcases just to get them closed, but it certainly helps matters.
xo!
the romantic & the wino