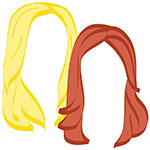 Re-explore your favorite places, over and over again.
Take it from two girls whose bucket lists include too many places to count: it's understandable that when choosing between somewhere new and a place you've already been, you're more likely to gravitate towards the new and unexplored. And that's ok!
But you know what's also ok? Revisiting the same place– your favorite place — over and over again because each time you visit you fall more in love. For us, that place is Paris, and it never gets old. Sure, we've both been there many times (and we've even both lived there at one point or another), but it doesn't stop us from returning. And why should we? Most of the time, we'd rather stumble upon new streets and undiscovered Parisian haunts rather than tick someplace new off our list.
One week from today, we'll be reuniting in our favorite city, and we couldn't be happier. In with old and out with the new.
xo!
the romantic & the wino