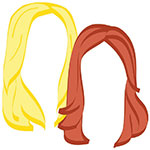 Rally.
We have to admit it: sometimes we might be TOO lazy.  Every once in a blue moon our laziness goes into overdrive and we just don't have the energy or motivation to travel. In the winter months, staying home in pajamas and vegging in front of the TV appeals to us more than we care to admit, especially when the other option is to drag yourself and your bags on some sort of public transportation. It can be hard to remember why you wanted to go on that weekend trip in the first place when a Netflix marathon and bottle of wine are calling your name in your cozy apartment.
When this happens, we throw ourselves a quick pity party while sulkily packing our bags and force ourselves to get on that bus or train or plain and keep our plans. And guess what? By the time we get there, our momentary lapse of wanderlust has disappeared completely and 99.9% of the time we're totally happy we made the decision to rally. Next time you're thinking of canceling your travel plans on account of those sweatpants that look so alluring, push yourself through it and travel anyway. You'll be happy you did.
Or, if you do opt for a weekend of eating ice cream in bed, that's ok too. We won't tell.
xo!
the romantic & the wino