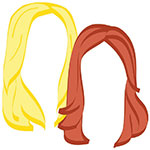 Define what travel means to you.
When we started The Lazy Travelers two years ago (!!), our limited vacation time and even more limited bank accounts meant that international travel was more of a pipe dream than a reality. We knew that travel had always been important to us, but not always so attainable. After some scheming (over many glasses of red wine, of course), and some rational and financial guidance from people like the hubs, we came to realize that travel is a major priority, and we were going to do everything in our means to make sure we could do more of it in the coming years.
Two years, one blog, and many countries later, world travel has become so ingrained in our lives that we don't know how we really ever went without it.
Still, we'll always relish our mini getaways and local travel. Whether its spending a week by the ocean or taking a long weekend to visit family in another town, traveling can serve as a much needed release from the stresses of your daily routine. It's all about the escape.
Define what travel means to you, and once you do, let yourself enjoy it as often as you can.
In honor of this being our 50th Law to Travel By, take a look back with us! Check out all fifty here, and make sure you follow them. OR ELSE.
xo!
the romantic & the wino