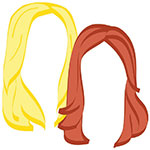 Make it count.
As Americans, our vacation time is sacred. At worst, entry level jobs offer 10 days per year and at best?  Most jobs max out around 20-25. This is a far cry from our European friends who start their jobs with a minimum of four weeks… and to be honest? Most of us don't even take all of our days annually.
This is why, against all odds, we make it our mission to make our paid vacation days count.
Lately, though? We've been considering the best ways to really make our vacation days mean something. "Voluntourism" is nothing new, and we're not exactly strangers to it, either — does anyone remember the romantic's trip to Thailand to hang out with rehabilitated work elephants? But it doesn't have to be a huge trip to Thailand! We can all agree that when traveling, we need a place to rest our weary heads, right? So why not book your next hotel stay with RoomKey.com?
Read here to learn more, but the gist is this:  for every hotel stay reserved through Roomkey.com, as part of the Stay the Night, Join the Fight℠  campaign Room Key will donate $1 to Stand Up To Cancer (and $5 for stays booked through the month of April) empowering guests to support groundbreaking cancer research simply by clicking "book."
Pay it forward, little travelers.
xo!
the romantic & the wino
 – This post is in partnership with Room Key. Stay tuned for a future review of our own experience testing out their services firsthand!