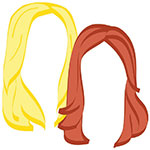 Technology is your friend.
We're fans of unplugging as much as you can while vacationing, but these days, it's not always that easy.
And maybe it shouldn't be. As best friends who live an entire ocean apart, technology has become our crutch. WhatsApp keeps us in contact all day err' day (which our significant others just adore). Yesterday, we managed to enjoy a Sunday Funday together, even though we're thousands of miles apart. While the romantic shared snapchats of her drinks in Paris, the wino sent WhatsApp photos of her roofside toast at Birreria in Eataly. Later, the romantic wished her mama a Happy Mother's Day from the steps of the Louvre, courtesy of Facetime.
Staying in contact with people you love while traveling has become so easy. Why not embrace it?
xo!
the romantic & the wino