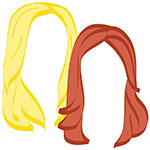 Revisit old favorites. 
You have your favorites for a reason. Maybe it's a certain New York City bagel place (we have many), an old family recipe (we have a few of those too), or that neighborhood bar that you can't get enough of (infinite amount of these).
Normally, we'd encourage you to buck up, get adventurous, and go somewhere you've never been before. We're big proponents of trying something new, but we also know there's nothing wrong with taking time to savor the things you know and love.
So order that pizza from your favorite place and enjoy ever last piece. We won't judge.
xo!
the romantic & the wino