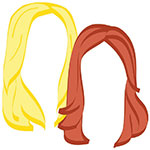 Make a few friends.
One of the major perks of traveling is the exposure to people of all different walks of life. Trust in us when we say: befriend them. Seriously, as many as you can.
Whether they're locals, expats, or traveling fanatics just like you, they are invaluable sources of information and insight. They might be able to guide you to that hole-in-the-wall pub that most tourists don't know about, or they may be able to tell you the best place to chow down on all the local cuisine. More than providing advice, meeting new people will enhance your trip tenfold. Some of our very best friends are people we've met while traveling and living abroad.
So the next time that couple sits down next to you at the bar, raise a glass to them. They're your new amigos. You can thank us later.