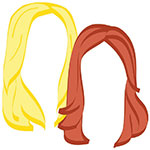 It's not over until it's over.
With autumn barreling its way into our lives (at least those of us in the Northern Hemisphere), it's hard not to get a little ahead of ourselves. Soon the turning leaves will hit the ground, Thanksgiving will have come and gone, and we'll be decorating for Christmas and ringing in 2015.
Is everyone panicking now? Us too! We're big-time perpetrators of sprinting towards the next big thing, and around this time of year that often means looking forward to all of our planned travel in the year to come. With 2014 more than 3/4 of the way behind us, we're already planning our travel bucket lists for next year…and the year after that, for that matter.
But wait! There's still time to plan that fall getaway! Hell, plan a fall AND winter getaway. We support you.
Take a deep breath, travelers– 2014 is far from over. In fact, we have four full months of solid potential travel time. And we plan on using it wisely.
xo!
the romantic & the wino