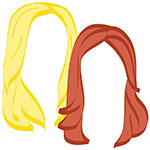 The plane/train/bus is not your personal living room.
Your seat isn't in some soundproof deadzone where no one around you can hear you on you cell phone or talking to your neighbor.
The seat in front of you is not there for you to help yourself in and out of your own seat, or for you to rest your feet/head/child.
Public transportation is not a place for you to leave your unwanted food wrappers and empty coffee cups.
And, for the love of all that is holy and good, none of the above are places where you can clip your FREAKING nails.
/end rant.
xo!
the romantic & the wino