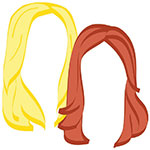 Everything is better in moderation.
We're not saints. We've been known to overindulge, perhaps more often than we should. But after the dust has settled (and our headaches subside) we can admit that everything tends to be better in moderation, including our precious red wine.
When we got wind of Dryvember, a month-long campaign put in place by the Alcohol Education Trust, we thought it tied in perfectly with our mantra of moderation. Participants are encouraged to go alcohol free for a portion of November to help promote the important work of the Trust, which aims to equip young people with the knowledge and skills required to form a healthy and responsible relationship with alcohol. If you're like us, you may decide to pledge your weekends or a few consecutive days to the cause. Or, if you're a real freaking champion, you may just put down the drink for the entire month of November.
Can't bear the thought of subsisting entirely on mocktails for the entire month? That's ok too. Try substituting one drink with a virgin version and send a picture with your creation to 70660 for a £3 donation. Your #AlcoFreeSelfie may end up on the Dryvember website!
Whether it's one day or thirty, we invite you to join us to help spread the message.
xo!
the romantic & the wino