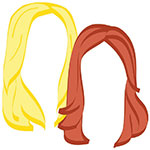 Enjoy the moment.
As a supplement to our Stop and Smell the Roses law, we're offering a few more important words of advice: the grass is not always greener.
We've been guilty of this in the past, so we don't blame you- a lot of the time it's easy to look towards the future instead of savoring what's going on right now. But when you're traveling, its best to stay rooted in the present and enjoy everything life has to offer you right then and there. Take a break from thinking about what's next on your travel itinerary and instead try soaking up everything that moment has to offer. In our world, this normally means we feel guiltless about finishing the entire baguette and wheel of brie.
We'll let you decide what it means in your world (though we urge you to try the bread and cheese thing).
xo!
the romantic & the wino