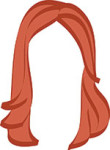 I feel a little guilty complaining about this seeing as I've never even experienced a Polar Vortex, but I'm really not feeling winter in France.
January and February have never been my jam, but the small bit of knowledge that it could snow a few feet and give us all reason to go on lockdown was mildly comforting—and almost always enough to get me through the Seasonal Affective Disorder that comes down on all New Yorkers right around this time of year. New Yorkers are a breed who really enjoy having disorders and neuroses to blame their troubles on, in case you hadn't noticed.
The French, though? Well, from what I can tell, at least around Paris, they're all always a little dark and moody, so the weather is just another reason to light a cigarette and roll your eyes. And there's no real snow in Paris. I mean, the hubs and I got lucky to see a light dusting in February 2012, and apparently that was a rarity. Instead, it rains almost daily and sometimes reaches the fifties… and yes, that's in Fahrenheit because enough with the Celsius already.
On the other hand, when we got here back in August, the weather turned cool almost immediately. I was in jeans before I really had a chance to hug my shorts goodbye, and flip flops were a thing of my past before my last pedicure was ready to go into hiding. It was all mildly traumatic, even for someone who loves autumn with the same passion and fervor as me.
Naturally, by mid-September, we needed to say our goodbyes properly. We hopped in the car and made our way straight for the French coast. And now, I'm finding, I really, really wish we could do it again right now.
To be perfectly honest, we didn't do much. We hadn't been here long enough to have a groove, so we didn't have any pre-trip rituals—or even a place to send the pug for his own vacation. This meant that he was going on this little French roadtrip, too. Lucky bug.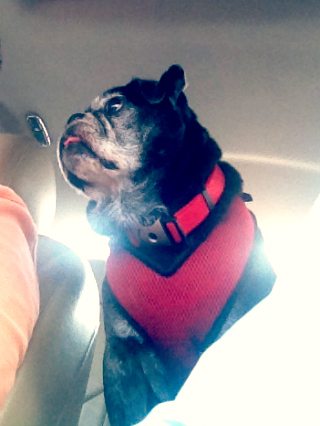 There was a lot of debate on where to go—the hubs lived in Juan Les Pins for about six months in college, so it was tempting to return to somewhere near and dear to our hearts. After a bit of research, though, we decided we'd try something new. On a Friday afternoon, just in time for some good old fashioned rush hour traffic, we headed south for Les Calanques, right outside of Marseille.
After about three hours of driving (with me behind the wheel, no less!), we stopped briefly in Lyon for dinner, and decided it was a cute but confusing city. There was tons of hustle, plenty of bustle! but nothing quite going on.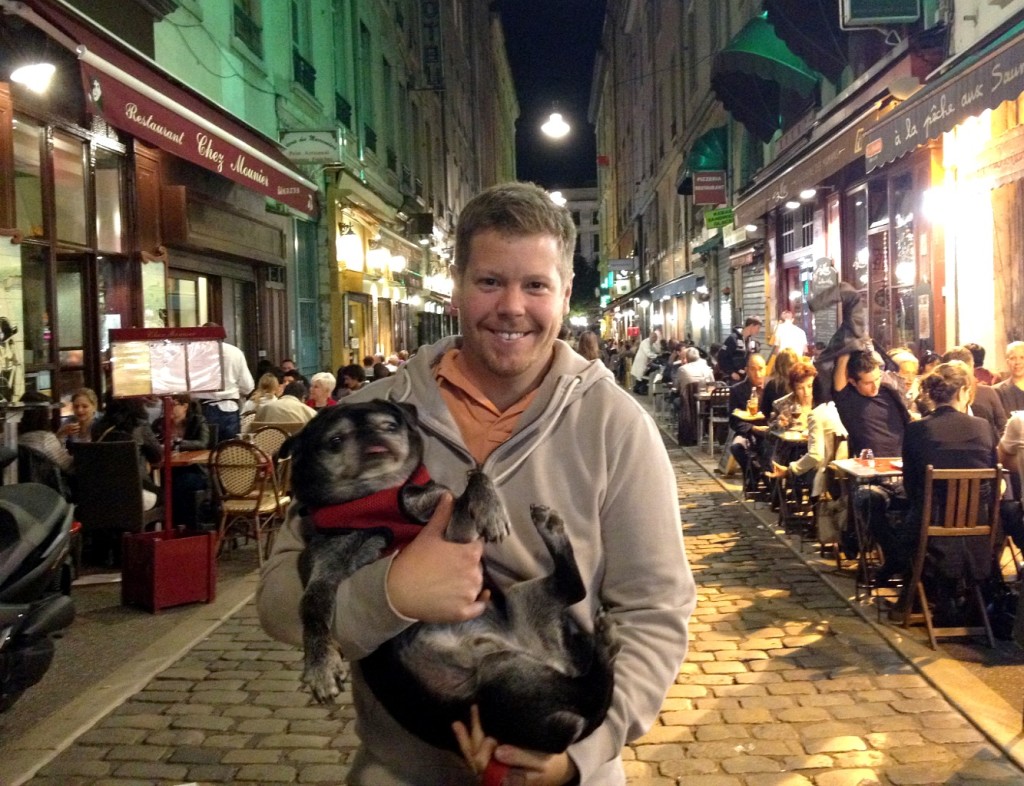 Parker was unclear about this pitstop idea from the start, as you can see.
We sat down at a small, traditional restaurant with plenty of sidewalk seating and ordered a few Lyonnais dishes—which apparently is quite a cuisine, did you know? We didn't, so I'm sure we ordered everything all wrong as we people-watched and tried to keep the pug from snatching the side of deep fried pig fat they offered us with our basket of bread.
From Lyon, it was supposed to be another three hours of driving, but it ended up being more. Finally, we arrived in Marseille at midnight, and after getting sufficiently lost and asking some few confused locals, we made it to our apartment in Les Calanques. Our host, a friendly Liverpudlian named Allan who had been expecting us around 10 PM, had poured himself a drink or 30 while he waited for us. He gave us a quick tour of the very tiny apartment (which included a lot of confusing and slurry sentences about shleeping with the ventsh open), smashed a wine glass, and hopped on his motorbike, never to be heard from again. No, just kidding, we heard from him the next day, but we were a little worried about him most of that night. Silly Allan.
The next morning, we awoke and made our way back down the same windy road that had brought us to our tiny little apartment. In the daylight, we could see that it was lined by limestone cliffs on one side, and on the other was this: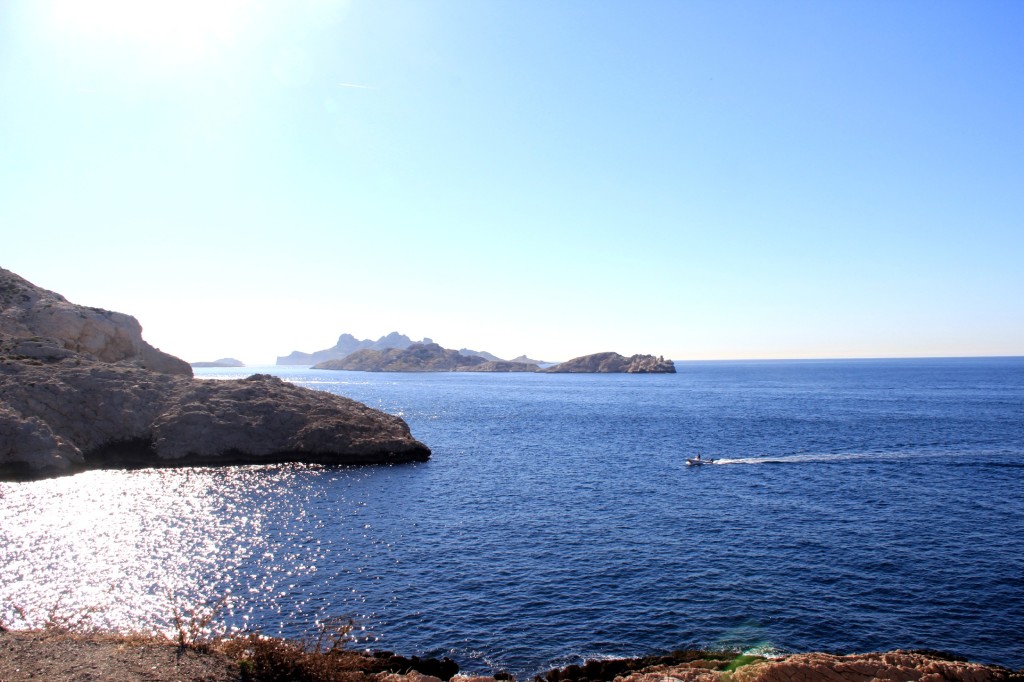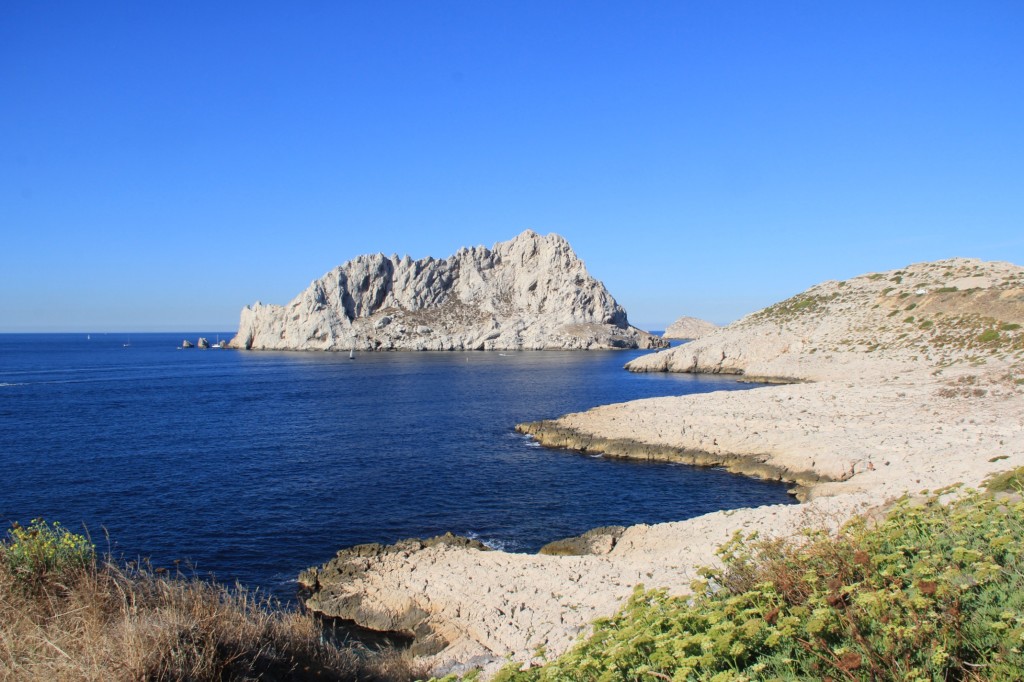 I never wanted to leave the coast again. My biggest qualm with our little village in the French countryside came to a head: on a daily basis, we are totally landlocked! I had taken island life for granted back on the giant floating rock that is Manhattan. The water is now noticeably missing from my life—and no, the Seine doesn't count.
We drove from Les Calanques to Cassis, where we will one day return to have a proper bouillabaisse experience. Apparently the knock-offs aren't great, and a good bowl will run you €50+. We can all thank life on a student budget for the lack of bouillabaisse and plethora of Allan-type apartments in my life these days.
Since we couldn't watch a sassy French chef chop up a freshly caught fish right before our eyes, we instead wandered around, taking in the sun and the sights.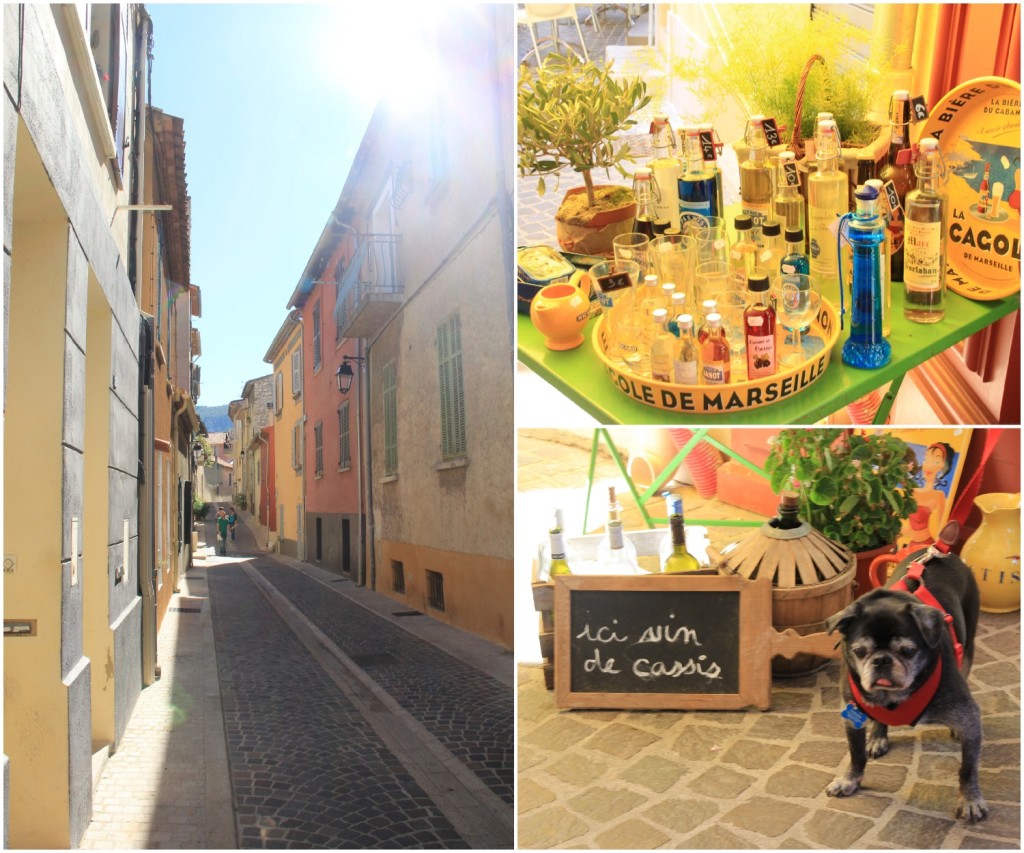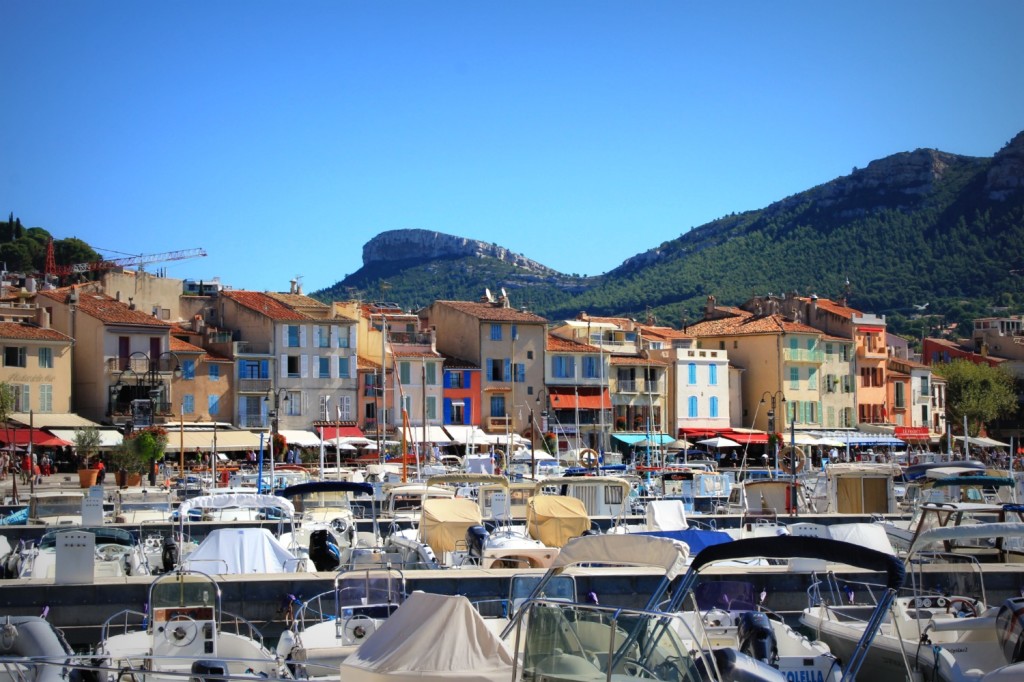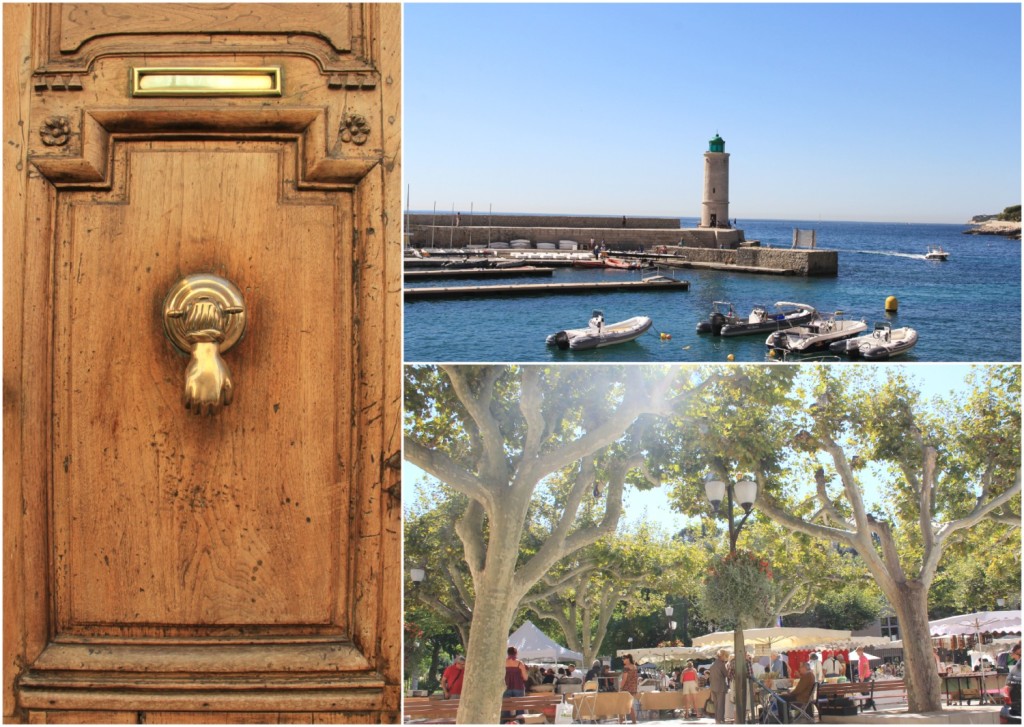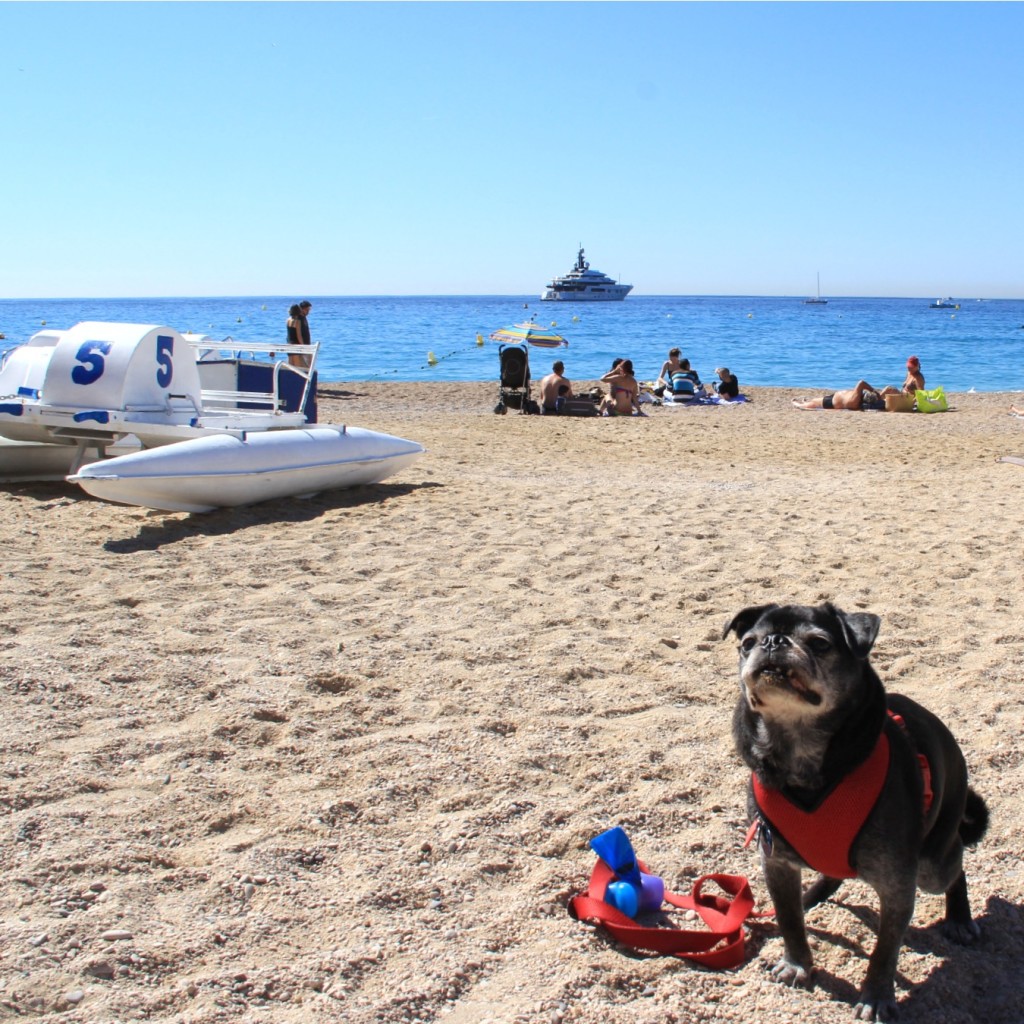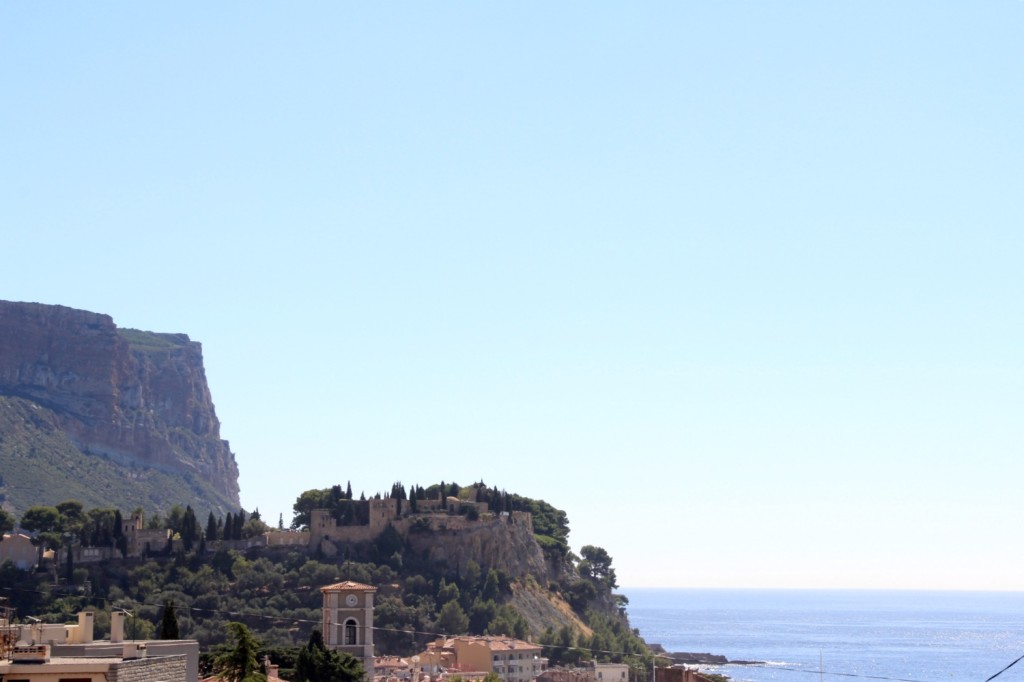 We headed back to our apartment for a little nap on the terrace, and then out in Marseille for the night. We didn't have the same visceral hatred for the city that I've heard from other people who have visited, but its grit and grime wasn't really my scene, either. We strolled along the port, watched the sunset, and then nestled in for some of Marseille's apparently famous pizza.
(I just got back from Rome, so even if the pizza was good, it's not really ringing any bells all these months later.)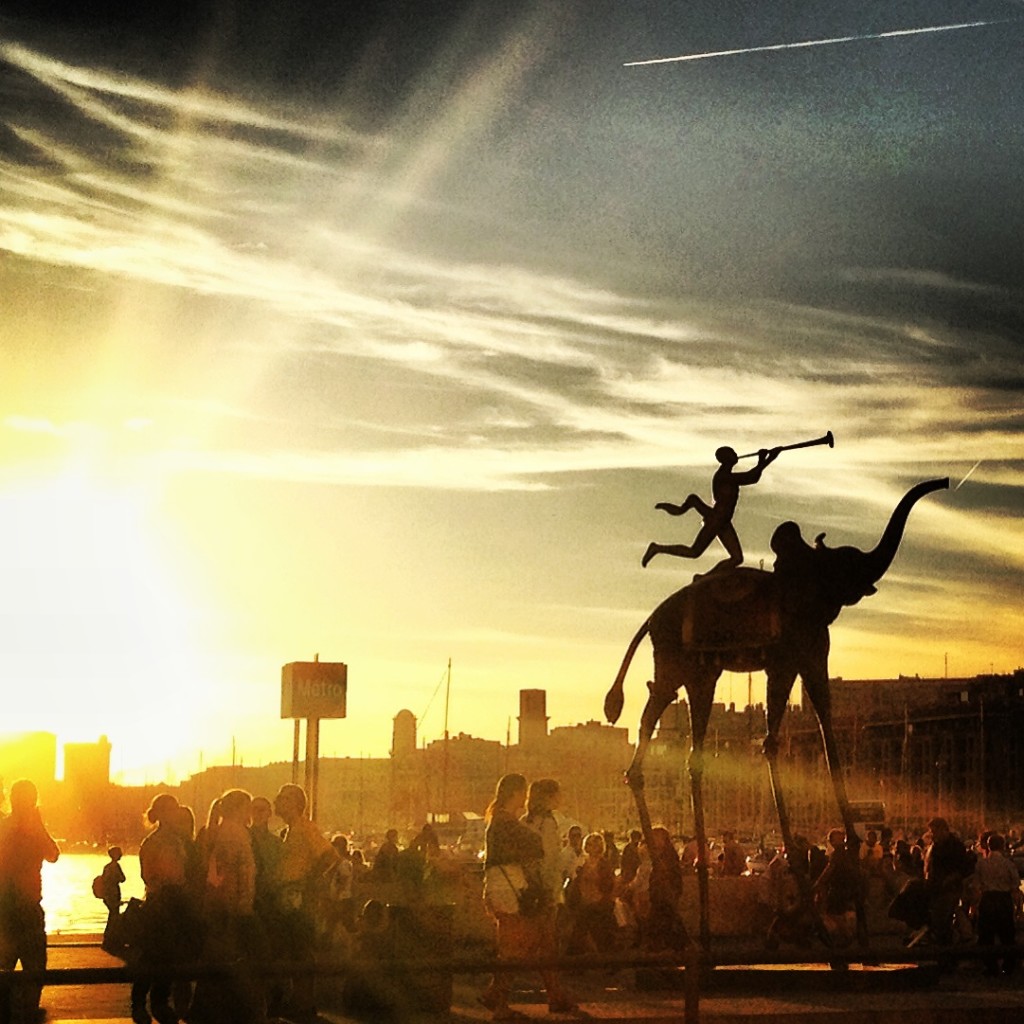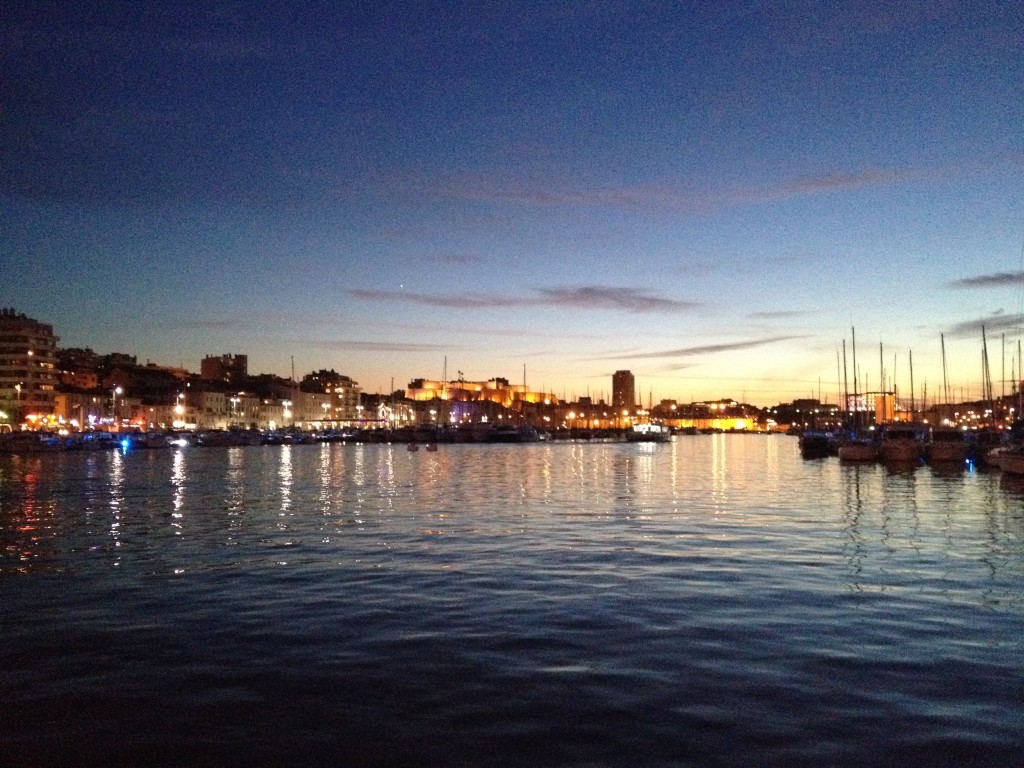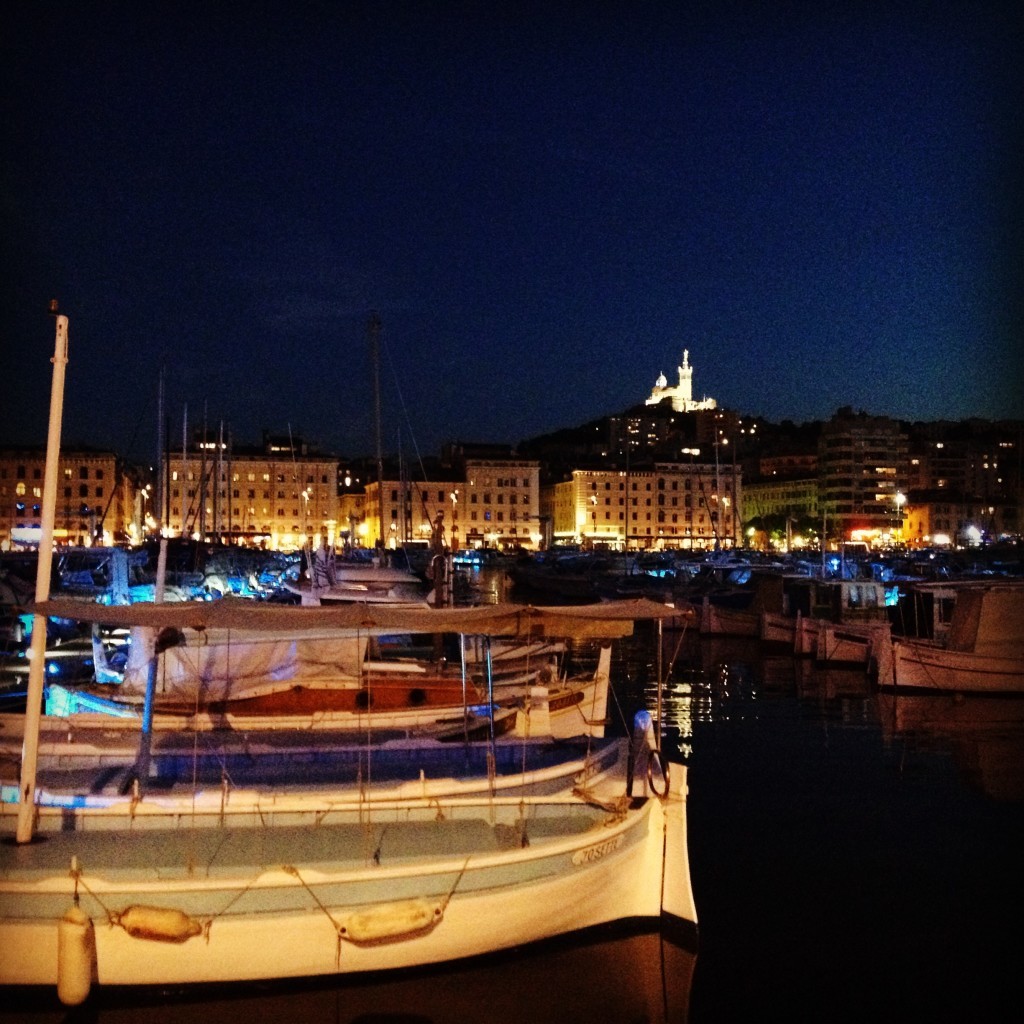 The next morning, we were up bright and early with plans to stop in Avignon. When it comes to charm and quaintness, the South of France just really knows what's up.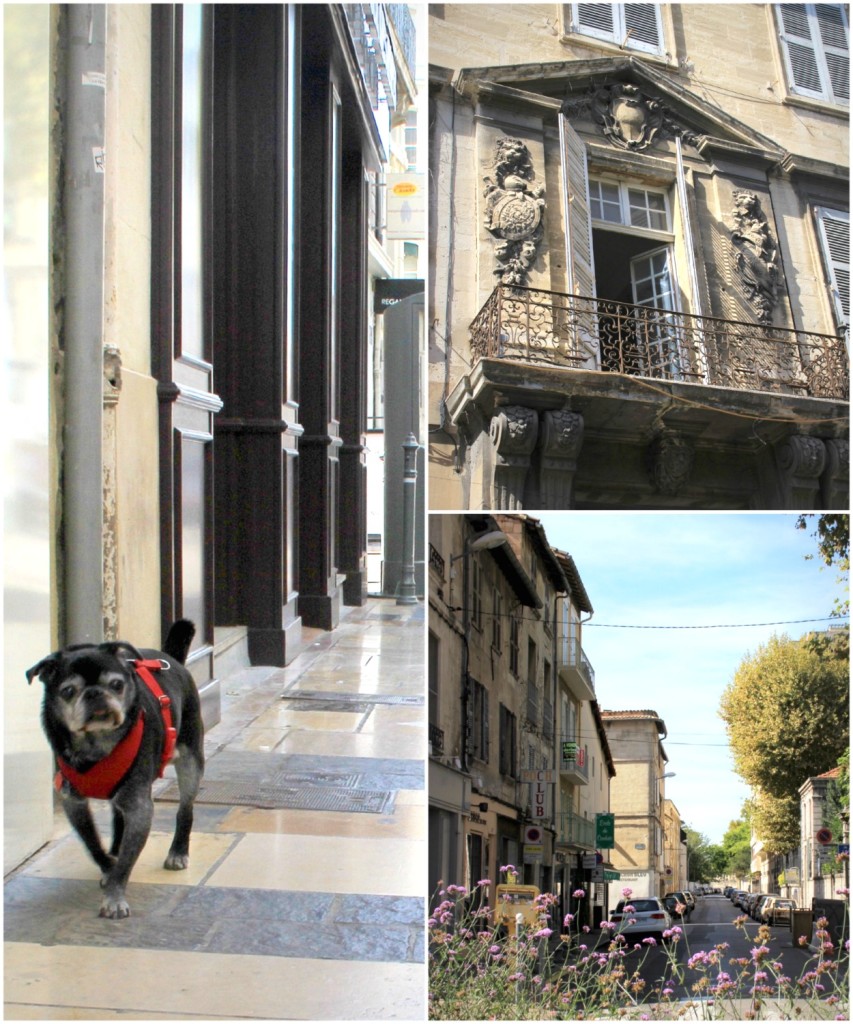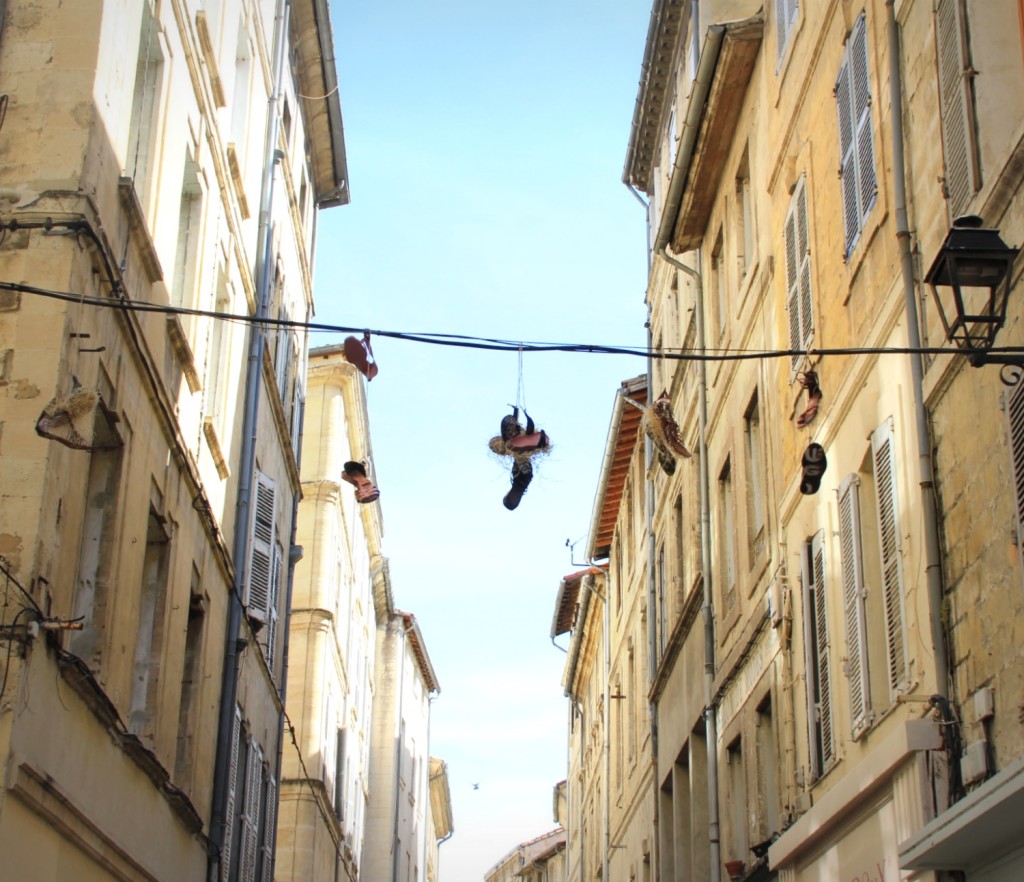 It was a Sunday so not everything was open, but we made do…namely, we found lunch and the prettiest gelato in all the land. Amorino is a chain we've spotted a few times around Europe, and it almost always comes with a line out the door. If you see one during your travels, definitely stop.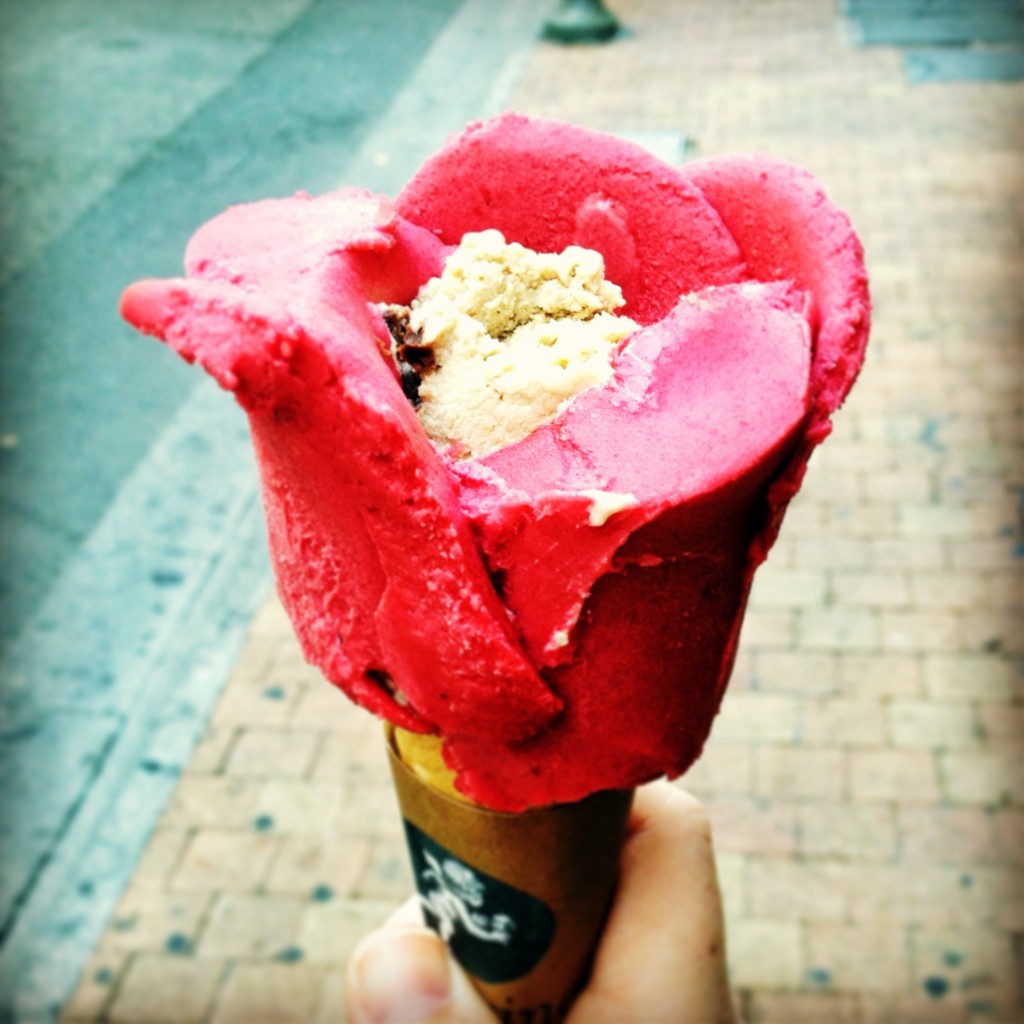 And with that, we were back on the road, and back in scarf + sweater territory.
Sigh. See you soon, springtime?
xo!
the romantic