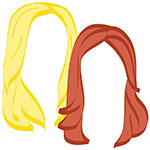 You know that travel quote about how no one realizes how beautiful travel is until he gets home and mashes his face into his old, familiar pillow?
…Or something like that?
Ugh, hold on, it's all over Pinterest…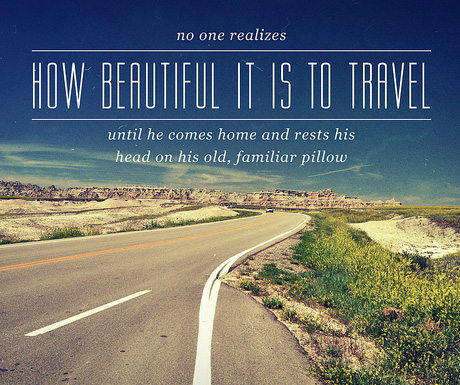 Yeah, that one. It's, like, the Joni Mitchell/Dorothy Gale of travel quotes (it's also courtesy of Lin Yutang in case you collect quotes or something) (nerd). Anyway, you don't know what you got til it's gone, there's no place like home, we get it.
Except we kind of don't get it anymore, because we're slowly finding that other people's pillows — especially those found in luxury accommodations — are WAY nicer than ours. And then, when you stay in a beautiful Habitat Parisien apartment smack dab in the middle of one of your very favorite neighborhoods in Paris?
Yeah, screw our musty old pillows. We want to live here forever:
(No, moms, our pillows aren't actually musty. It's hyperbole.)
We arrived at the apartment in the mid-afternoon, after a chilly and increasingly soggy day of taking the wino's soon-to-be fiance on his first tour of the city of lights. The incredibly accommodating team at Habitat Parisien was nice enough to let us drop our bags in their office early in the morning, while we spent the afternoon wandering around the City of Lights bags-free. Later, when it came time to check-in, Mattias (one of their reps) met us at the apartment, bags in hand. We walked in to find that the heat was cranking, the lights were glowing, and there was an overstuffed suede club chair calling everyone's name — which was awkward because that thing can def not hold four people.
Mathias took us on the full tour of the railroad style crashpad which sleeps six, and though simple, it still managed to be ultra cozy. We appreciated that the decor was basic enough so that it appealed to all of us, rather than just half (aka: the ladies), but still had plenty of personality. Spunk, even! We credit this to the rustic look of the exposed stone walls & wooden ceiling beams, mixed with clean lines, white linens, and funky accents — like the coffee table and the light fixtures.
We were definitely at home here.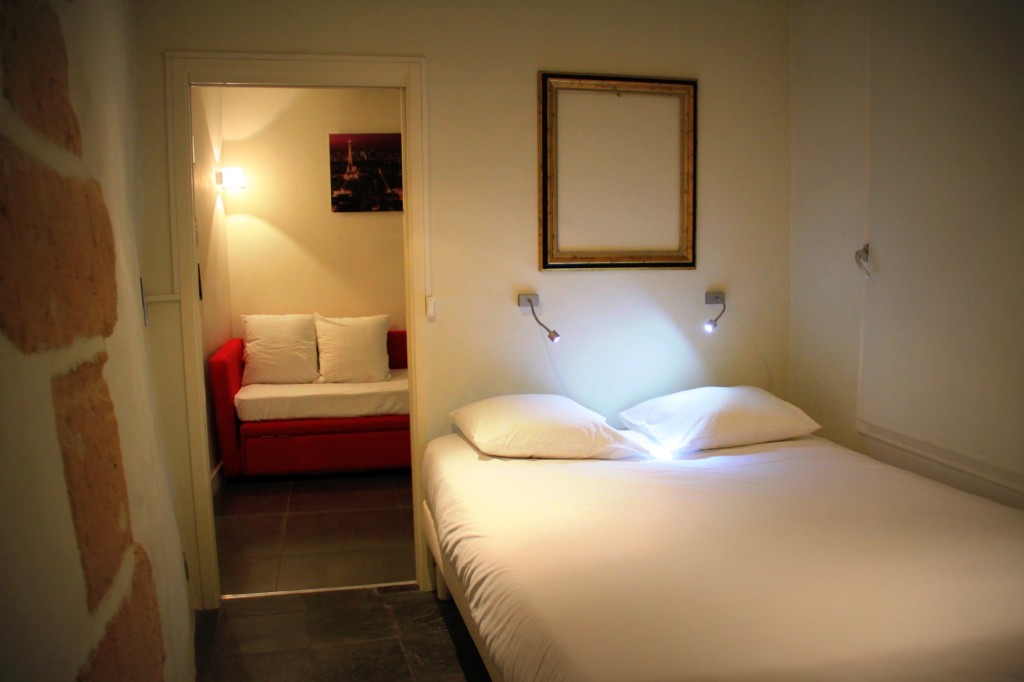 Another major perk? The Mabillon apartment was a stone's throw away from Chez Georges: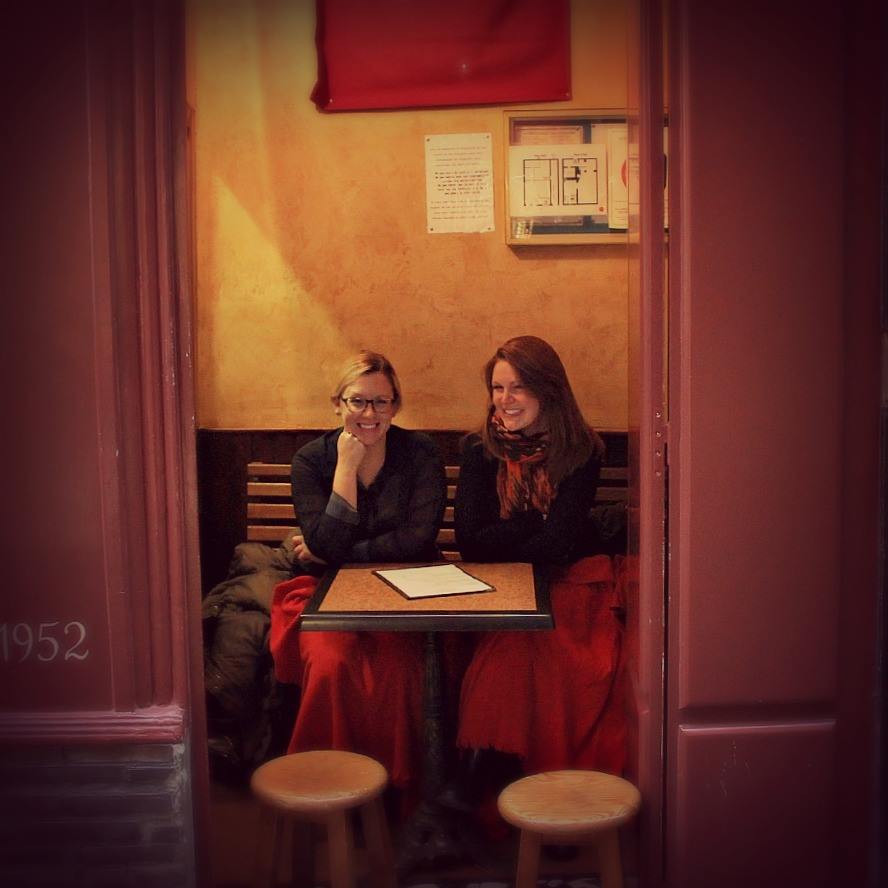 You can guess that immediately post-check-in, we were right back to gossiping in our little sidewalk alcove, sipping wine, cuddled in our blankets.
Other perks of staying in this Saint-Germain apartment and reasons we love it so?
Pierre Hermé // for your macaron fix
Le Relais de l'Entrecôte // for your steak frites
Les Deux Magots // for overpriced coffee in the name of Hemingway
Jardin du Luxembourg // for people-watching
The only questions we have now are:
1. When can we return?
2. Are you ok if we never leave, Habitat Parisien? Squatters rights are real.
xo!
the romantic & the wino
The Lazy Travelers were guests of Habitat Parisien during our stay in Paris. Opinions are, as always, our own.