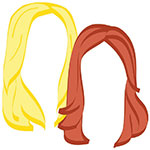 As you may have heard — because we haven't been particularly quiet about it — we recently spent a night at the Loire Valley's Château Challain. It was basically life-changing.
Listen, 2013 was a big year for the Lazy Travelers. We learned a lot about ourselves. Though we won't bore you with tales of introspection, there was one main takeaway.
It is an absolute crime against humanity that we weren't born into a royal family — complete, of course, with a sprawling château to call our own.
We've already addressed this multiple times, most notably here and here, but it bears repeating. Mainly because we're not the only ones who feel this way — Tripadvisor's Flipkey agrees, too.
But we'll get to that in a second. Let's rewind.
After our all-too-quick tour of Paris, we awoke bright and early in our apartment in St.-Germain-des-Pres. We took the train back to the romantic & hubs's village, and hopped in the car for a major roadtrip down to the Loire Valley. Just us and the open road, bébé. And beaucoup des châteaux, aussi.
(That means, "Just us and the open road, baby. And a lot of castles, also." We understand that not everyone can be so charming AND good at Frenglish.)
Our final destination was about four hours from Montigny-sur-Loing, which is about the same if you're driving from Paris because French highways be wack. Luckily, we decided in advance that we probably weren't going to do any full castle tours. Looking back, it's possible that the boys swayed us in this direction to make their lives easier.
One never knows when we'll be inspired to take a pair of green velvet drapes and fancy them into elegant evening gowns.
Stop 1 // Château Chambord

Though beautiful, we felt Chambord was a little too dark and angsty for our liking. She's the inspiration behind the castle in Disney's Beauty & the Beast, and just… absolutely massive. Totally sprawling. We want our subjects to feel like we're accessible, you know? Don't get us wrong — we don't want to actually be accessible, but if Kate Middleton's taught us anything, it's that relatability is key. So, while Chambord is perfect for, say, dancing teacups and ambiguously gay mantlepieces (looking at you, Lumiere and Cogsworth), we didn't feel much of a connection.
We stopped at the gift shop to pick up some artisanal beer featuring a sketch of the château on the label, because why not? Then we were on our merry way.
Stop 2 // Tours
We needed a little pitstop after another hour in the car, and though there is a castle in Tours, we never actually found it. Instead, we were surprisingly enamored by the town itself — largely in part to the Christmas market meandering its way through the streets.

Eventually, we found ourselves at Les Halles de Tours, where we stocked up on beaucoup des fromages, charcuterie, and wine for the night. Lots and lots of wine. As the sun started to set, we hopped back in the car and made our way toward our final stop of the night: our new home.
Stop 3 // Château de Challain
Shortly after the wino learned she'd be making a trip to Paris in November, Flipkey asked us about our #1 dream accommodation. A treehouse in Costa Rica? A spacepod in Wisconsin? Psh, please.
Our dream, now and forever, is to live in a castle. And Flipkey, our knights in shining digital armor, delivered. We searched far and wide for the best château to fit our needs (top priority: be a château) before finally settling upon Château de Challain. Based on both Flipkey's descriptions and Challain's own site — oh, and Supermodel Coco Rocha's wedding video, which took place on the grounds — we were pretty sure this was going to officially enter Dream Come True territory.
As we cued up our theme song for the weekend (ahem), the hubs turned through the gates…And we had arrived. In every sense of the word.

Sorry it's blurry, excitement + gravel driveways are a bad combo for stellar photography.
After we all picked our jaws up off the floor, we hopped out of the car and walked up to the front door… and knocked? Because what do you do when you arrive at the front door of a French castle with only one or two other cars in its driveway and a few windows lit up?
Then, when no one answered, we let ourselves in.

Yes, it was just the four of us walking through an empty castle full of exotic taxidermied animals. Things were a little slow, as it was only us and a small Dutch film crew staying on the grounds — naturally. Finally, we tracked someone down who led us to our rooms in the gatehouse.

Basically, we were two Rapunzels, but, like, minus the whole messy stepmother situation and with free-reign to do whatever the eff we wanted. So we chose  to snuggle up on the couches, drink champagne & wine, and FaceTime everyone in the wino's phone to tell them the good news! We are royalty! No, really it was to tell them she's engaged. We can't actually proclaim our royal status until our official coronation. Date TBD.

The next morning, we woke up and made sure that we weren't dreaming…

Our guard dog, a stately German Shepherd who had a few friends also manning the grounds, confirmed that it was all real-life before leading us to our breakfast — baguettes, croissants, and cheese, all next to a roaring fire. Hello, heaven.

Because the film crew was in full swing making movie magic, the staff was understandably a little swamped.

They couldn't offer us an official tour, but told us we were more than welcome to wander around the castle on our own. It was dream after dream come true. A self guided tour where we could make up our own historical facts and divvy up the rooms as we saw fit? PARFAIT.

When we move in, we'll be removing the stuffed baby elephant from the study, because… well, baby elephant.

All too soon, it was time to pack up and head out. We definitely left our hearts at Challain.
So maybe a château in the French countryside is not your own dream. We get it. I mean, we don't really get it, because, hello: it's a château in the French countryside. But whatever, to each his or her or your majesty's own. Instead, we urge you to check out Flipkey's other dream accommodations here. We may or may not be eyeing up that private island gallery at the moment.
Stop 4 // Château de Chenonceau
At this point, we were on some sort of castle high.

Since we had already found our one true château love, our stop at Chenonceau felt like we were just sizing up the neighbors. You know, seeing if we were going to be besties with them, or just casual Christmas card swappers.

Unfortunately, this was about as much as you could see for free. We're bad researchers, so we didn't realize this until we arrived. But, since we had just driven ~45 minutes out of our way, we ponied up the €8.50 per person.
And you know what? The outside was stunning:

But the inside? Meh. The only worthwhile pic we really got was the Christmas tree in the main hall…

It's officially happened: we've become castle snobs. And we very gladly have Flipkey to thank.
xo!
the romantic & the wino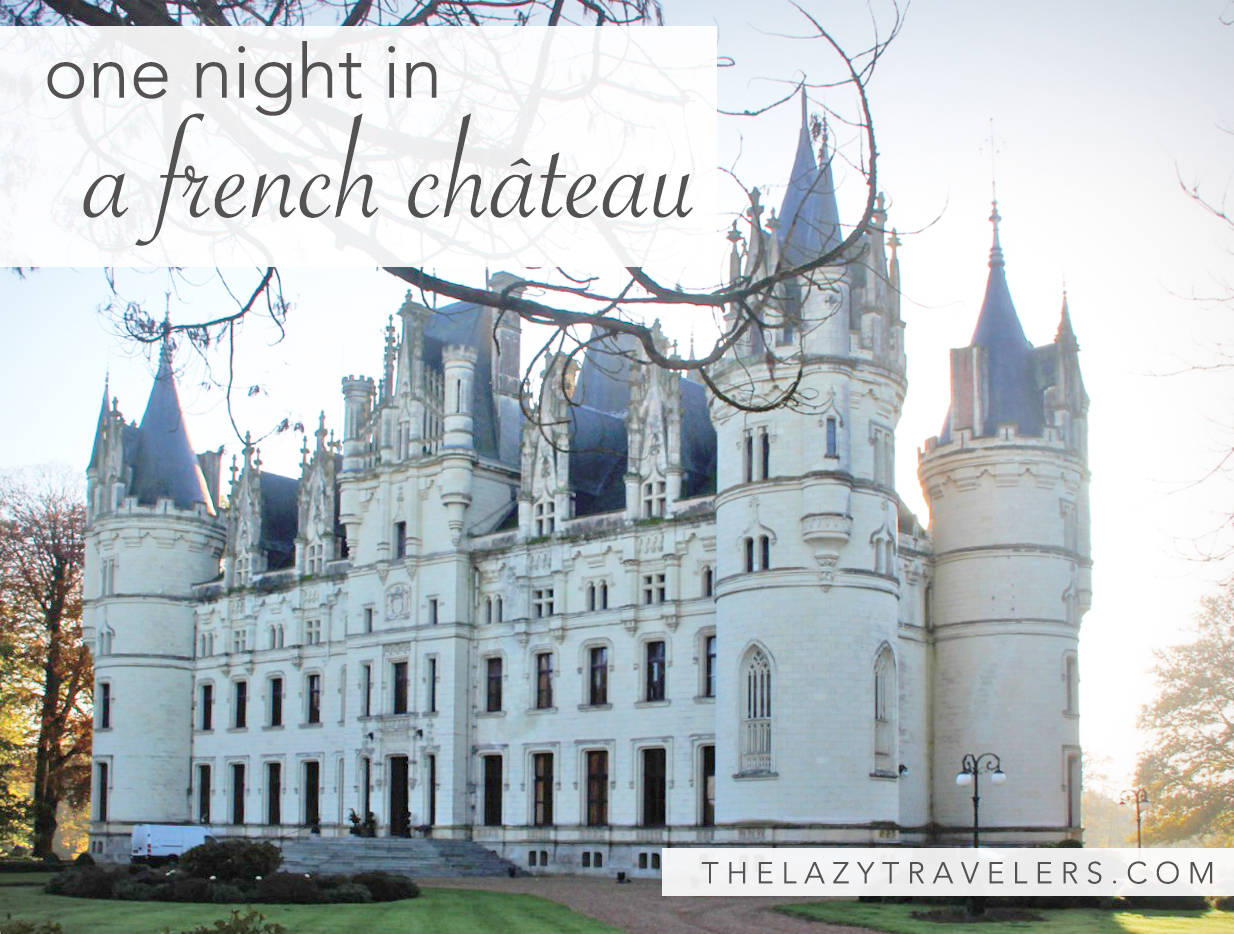 Save
Save