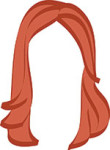 This summer, the hubs and I hit up London for our third time together, and agreed that each time we go… we kinda love the city more than the last. So, you can probably guess based on the title: I have a travel announcement or two to make!
I'm definitely jinxing myself here. But we've never really had the traditionally terrible weather that London is so known for! And this last time?
Well, the city was on a perfect weather HIGH.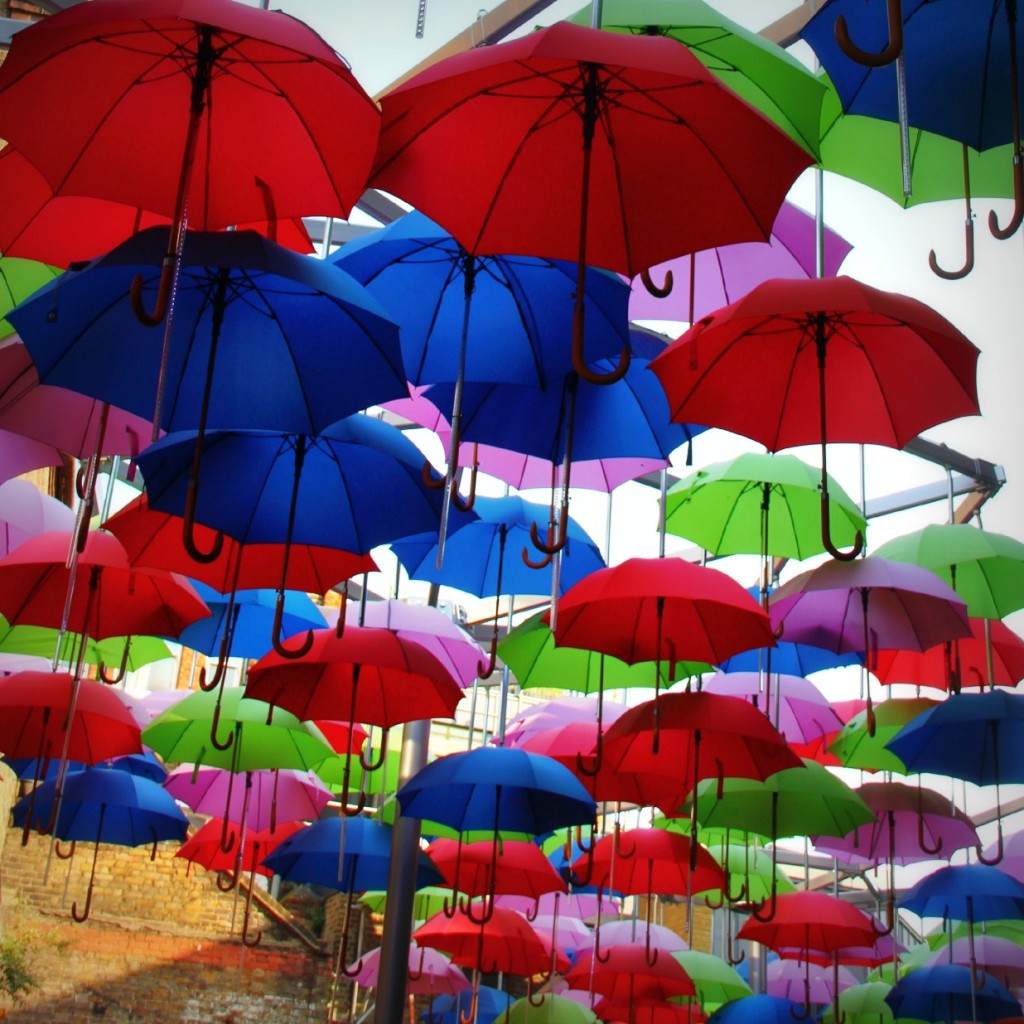 Because our last stint was so perfect, when I found out about WTM in November, I pretty much jumped at the chance to head back to England's capital. Naturally, I flashed back to our quick UK trip this summer and lapsed into total reminiscing mode. There was sunshine. There was a beautiful apartment in Trafalgar Square. Best of all, there was a whirlwind tour around the city by car.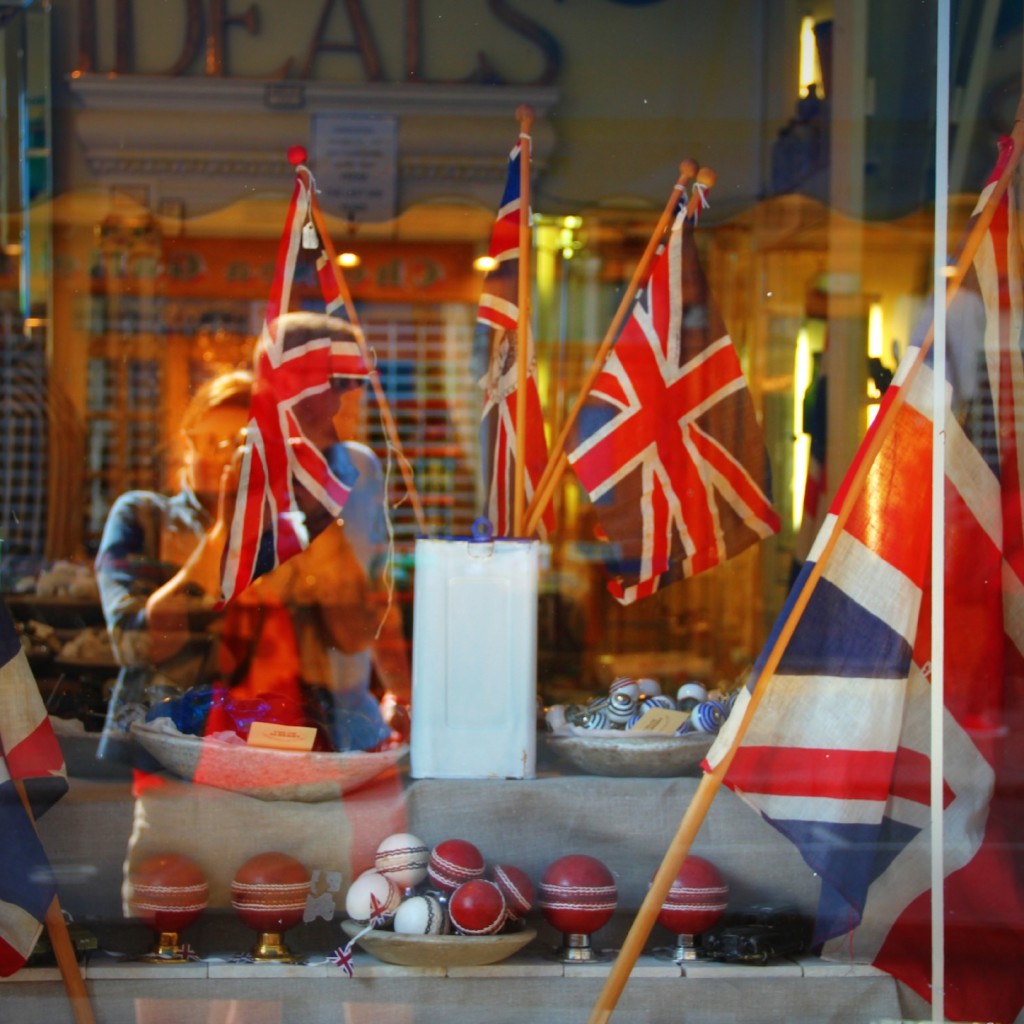 Thanks to Reserve 123, we kicked off our quick trip in serous style. On our first day in London, we were picked up in front of our apartment in a Mini Cooper, courtesy of Small Car, Big City. Though we had been in plenty of London cabs before, it was never like this. We had only used them to get from point A to point B.
To be honest, the layout of the city still kind of confused us. I'm already hopeless when it comes to directions, but until this tour? Yeah, I pretty much had no idea which end was up when we were trying to navigate the streets. As someone who swears by navigating most cities on foot, it was eye-opening! We really saw just how much an extensive car ride can change your perspective.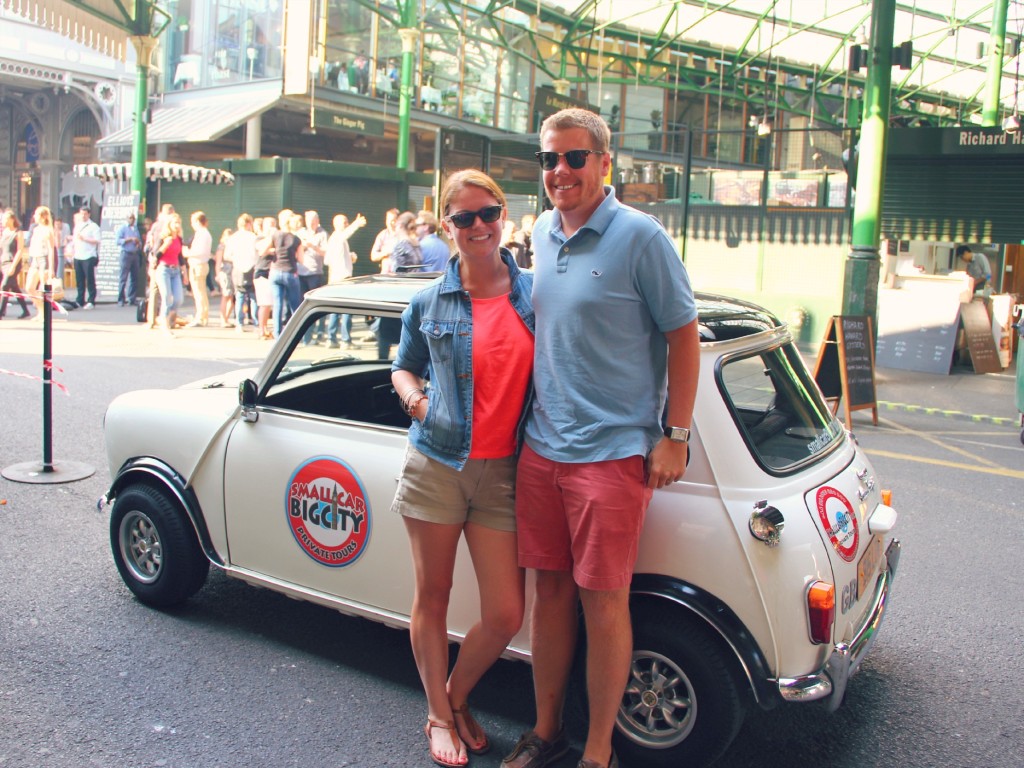 Our adorable guide (and fellow redhead!), Sam, took us on a grand market tour of the city. She gave us the lowdown on everything from Portobello Road to Borough Market, all while offering local tips and quips. Because it was just us, we were free to ask tons of stupid questions (my favorite kind, really). Plus, we could direct her toward the things that interested us most.
At the end of our tour, she dropped us off in Borough Market to explore a bit. Then, we made our way back to our apartment. Speaking of which, I am completely and totally obsessed with this place.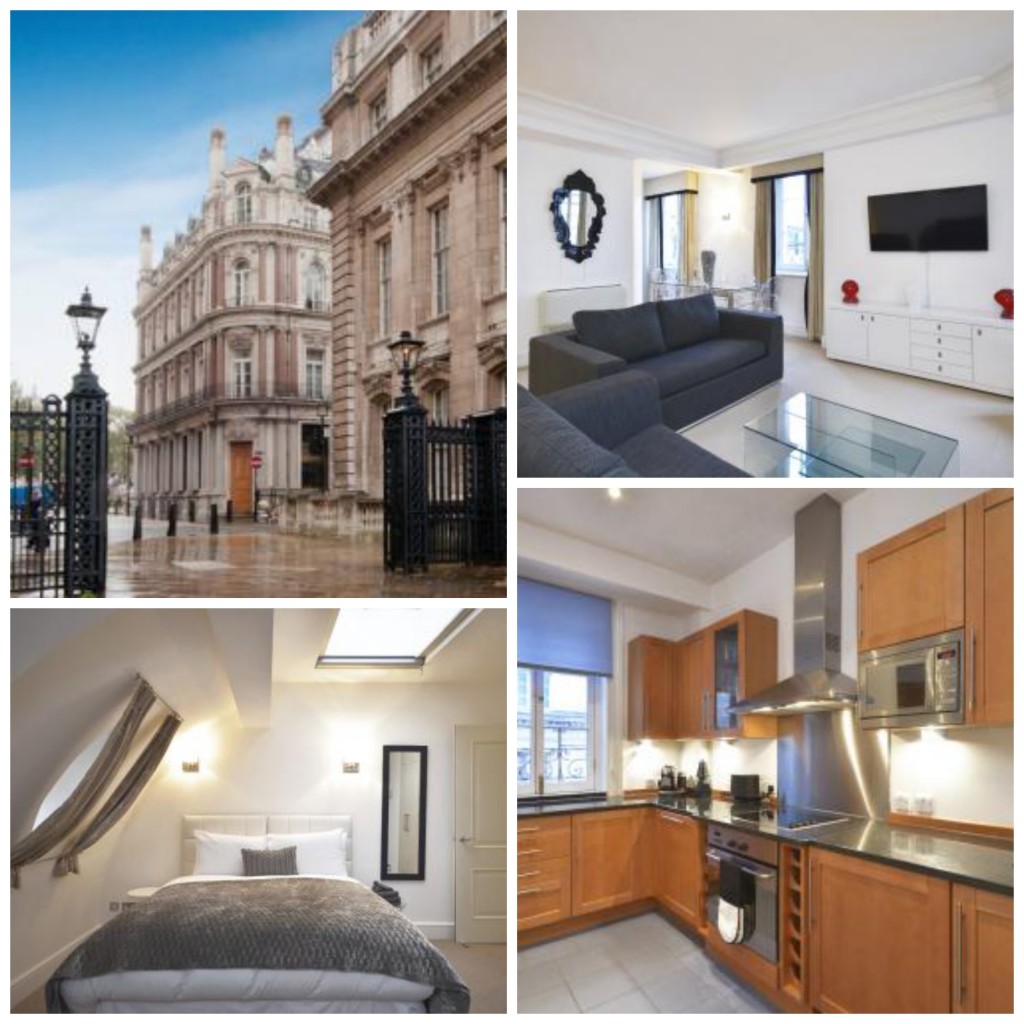 Photos: Trafalgar Square Luxe Apartment c/o Avenue Story
We were upgraded at the last minute, and what an upgrade it was. For one, the apartment had two floors. TWO FLOORS. In a city almost as famous for its cramped space as New York, this was a luxury. The apartment building was conveniently located right off of Trafalgar Square. This meant easy walking distance to a ton of London's best neighborhoods–including Covent Garden.
I've always loved Covent Garden, but this was an actual godsend thanks to the opening of one of the latest Shake Shack locations. By this point, I was missing Shake Shack something fierce. (I don't even want to talk about how bad my current craving is. Come to Paris, Shake Shack!!!)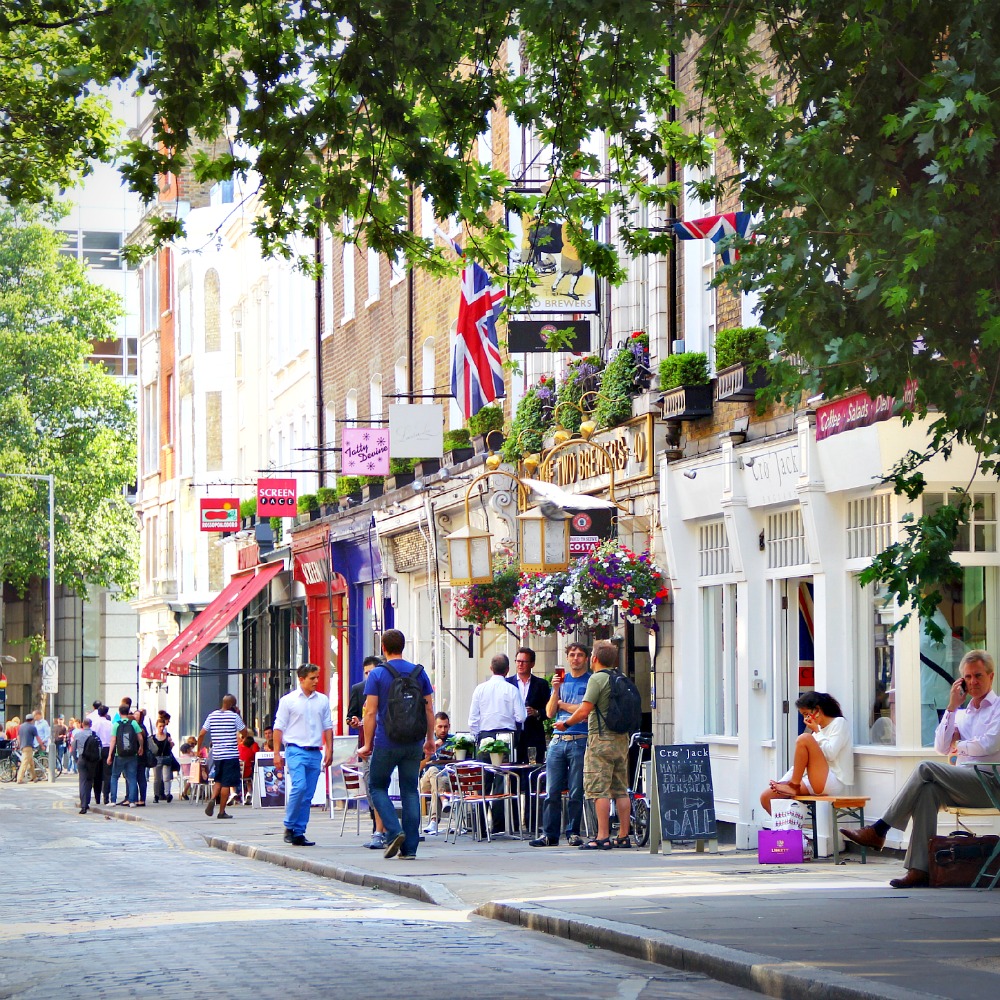 Upon check-in, we were greeted by one of Avenue Story's amazing personal concierges, who supplied us with a bottle of champagne and a cell phone to use for local calls. After traveling for four months without a working cell phone, this was a dream come true. We could text friends in town and make restaurant reservations! You don't know what luxury is until it's completely and totally removed from your life, friends.
We loved our apartment so much that it was almost difficult to pull ourselves off couch and go sightseeing, which, if you're looking for a downside… this might be the only one.
Though I'll be staying in hotels during my upcoming London stint (and will be sans Mini Cooper, how rude), I'll know that a piece of my heart is waiting for me in a little massive apartment over in Trafalgar.
xo!
the romantic
– Thank you to Avenue Story, Reserve 123, & Small Car, Big City for making our quick tour of London this summer all the more memorable. All opinions are my own.