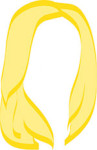 Riots in Tottenham? Vigilante activity and mass anarchy? Fires burning, stores looted, police brutality? How can it be- that's not the London I know!
The London I know lines the streets for miles to watch their beloved Prince marry his Princess.  The London I know sips tea and eats crumpets. It's Julie Andrews and Dick Van Dyke singing sugary sweet songs and dancing with penguins! It's double decker buses and red telephone booths and Charles Dickens and Kate Moss! Did you steer me wrong, Hugh Grant; isn't love actually…all around?
I've been lucky enough to visit London three times in my short twenty six years of globetrotting, and each time I'm more and more captivated by the city.
The first time I saw London was in the spring of 2007 during my semester abroad as an undergraduate in Paris. About 15 of my college friends, all studying across Europe, convened in London to celebrate my boyfriend's 21st birthday (which, truth be told, is a little anti-climatic in a place where drinking is socially acceptable after grade school graduation.) It was a whirlwind tour, somewhat blurred in memory due to the nature of our visit, but it was enough time to capture my first glimpses of Buckingham Palace, the Parliament Building, Big Ben (!), and the London Eye. It was drizzling and blustery and I even saw a London-er carrying a Burberry print umbrella.
My second trip, as some of you know, was in the fall in 2008 following the Romantic's engagement to the Hubs. What better way to celebrate your best friend's invitation to be a bridesmaid than meeting in London for a 24-hour engagement extravaganza? We toasted with a bottle of champagne in Picadilly and pub-hopped our way around the city, which was even more beautiful than I remembered painted in the oranges and reds of autumn.
By my third trip in the spring of 2009, I was in love. How could I not be? We spent three gloriously rainy days wandering aimlessly around the streets of London, exploring neighborhoods I never knew existed. We brunched in Covent Garden, drank tequila on Old Compton Street, and shopped in Mayfair. We devoured endless plates of fish and chips, countless pints of Magners, and one or two cups of tea, just for good measure. I was head over heels, drop dead in love with London!
When I first heard of the London riots, I couldn't make the parallel between the city I knew and loved and the city burning and pillaged in the news footage. Whether some act of injustice was committed or not, what could drive someone to destroy their own city, especially one so rich in history and culture? I'm positive that these weren't the same people I had met in London; the bartender at the pub, the lads celebrating the Manchester United win, the Harry Potter fans in Kings Cross Station! While the photos of destruction and chaos were disturbing, what I found even more moving were the pictures I saw yesterday in The New York Times and The Wall Street journal – crowds of volunteers gathering with brooms to help clean up the debris. THAT's the London I know.
cheers, beers, and a cup o' tea,
the wino
– all photos are my own