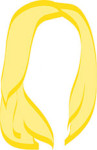 Happy Valentine's Day from the less romantic half of the lazy travelers! I must say, Valentine's Day in the world of babysitting is pretty spectacular. I woke up to a video message from my darling little seven-year old employer wishing me a Happy Valentine's Day and telling me she couldn't wait to see me after school. Later, I walked into the house to heart shaped pancakes, heart shaped cut-out cookies, and a bag full of chocolate. I'll take it.
In honor of this worldwide day of l'amour, I give to you a few photos from my favorite places:
Happy Valentine's Day, no matter if you're celebrating with your boyfriend, with the kids you babysit, or just with the city you love.
xo,
the wino