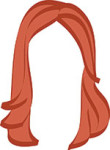 Post-Belgrade, we hopped on a bus and booked it for Montenegro. Even though this was a late edition to the itins, it's long been on our list of places to explore and I am happy to report: it did not disappoint.
When people ask about our trip, questions always include, "which stop was your favorite??" Even though it's unlikely I'll ever commit to one answer, Montenegro is a serious contender.
Warning: seriously photo-heavy post ahead.
 Budva
Our first stop was Budva, and though we had heard mixed reviews, we had a blast. It was definitely more touristy than our second stop of Kotor, but the coastline was gorgeous, the old town was adorable, and the local family we stayed with through AirBnb was incredibly sweet. Wins all around.
Also, it's impossible to catch this town at a bad angle. Really, Montenegro was one of the most beautiful places I've ever had the pleasure of exploring.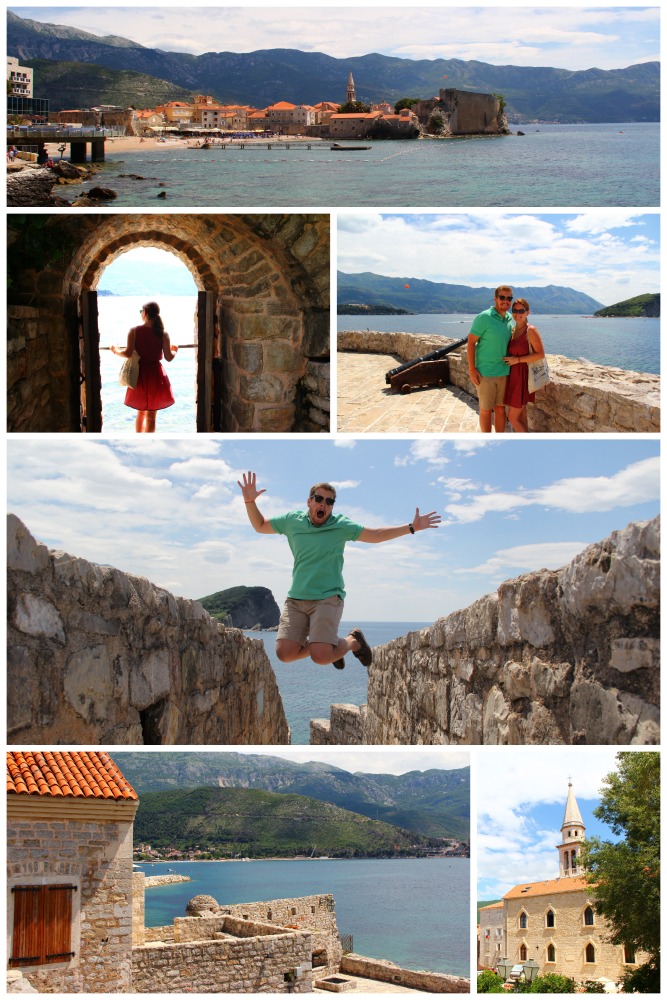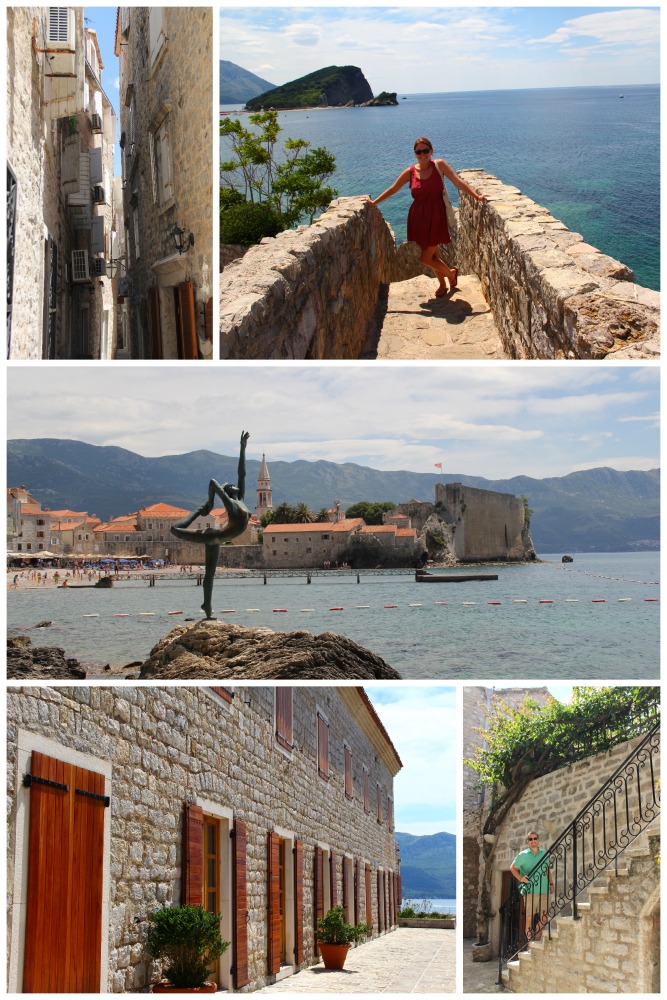 Though our internal clocks were finally up to speed, we were still feeling pretty low-key. We spent most of our time on or near the beach, drinking local beers with the best of them. Seriously, these guys can DRINK. Pints were poured starting at 9 or 10 AM each morning, and it wasn't uncommon to see little glasses of white wine paired with a breakfast pastry. These are my people.
The best thing we did? Rent a little paddleboat and head out to sea.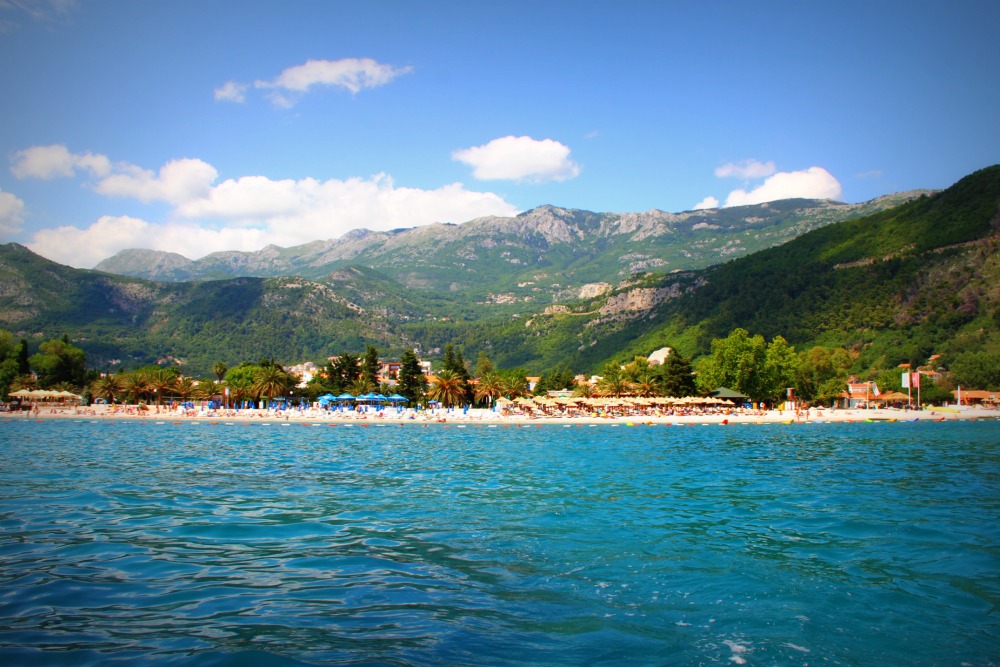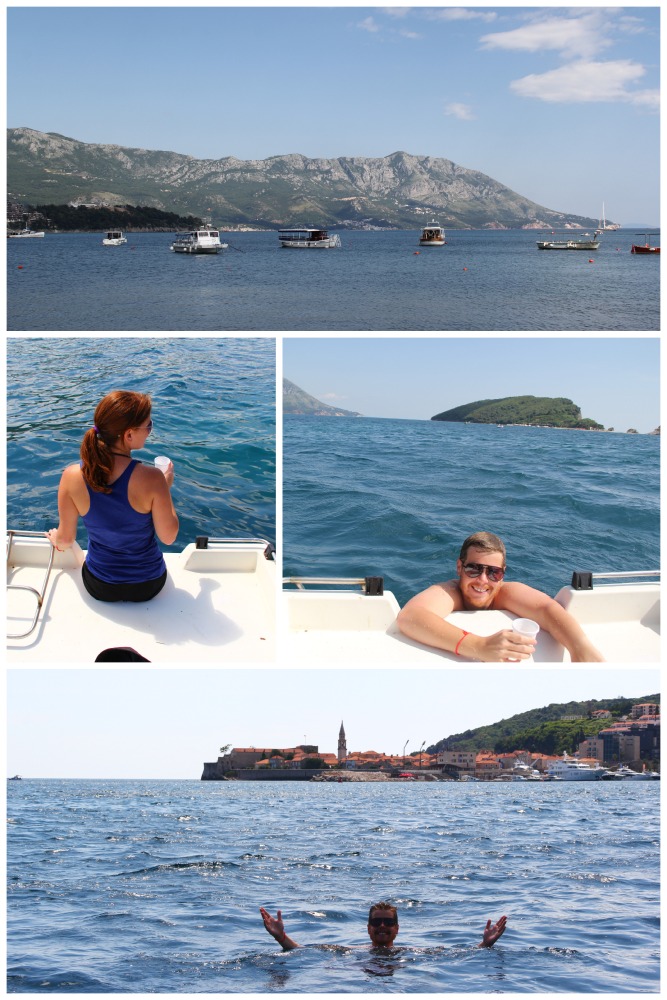 The worst? A boat tour around the harbor and out to Sveti Stefan. It's not that it wasn't gorgeous, but meh. Kinda boring. Skip it unless you're going to go onto the actual island (we didn't have time because we left this until the very last day.)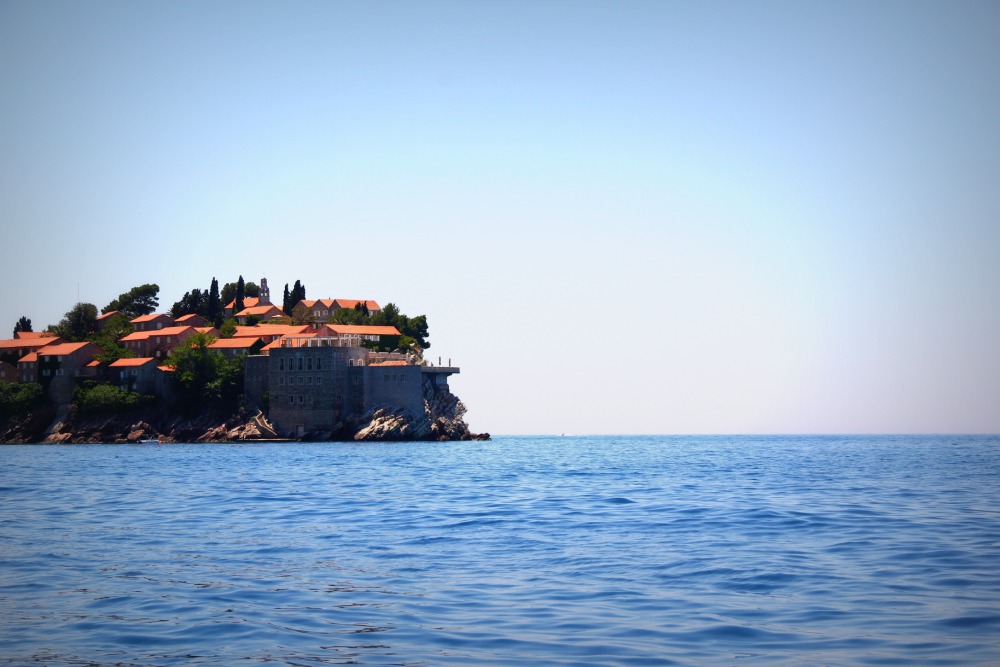 Kotor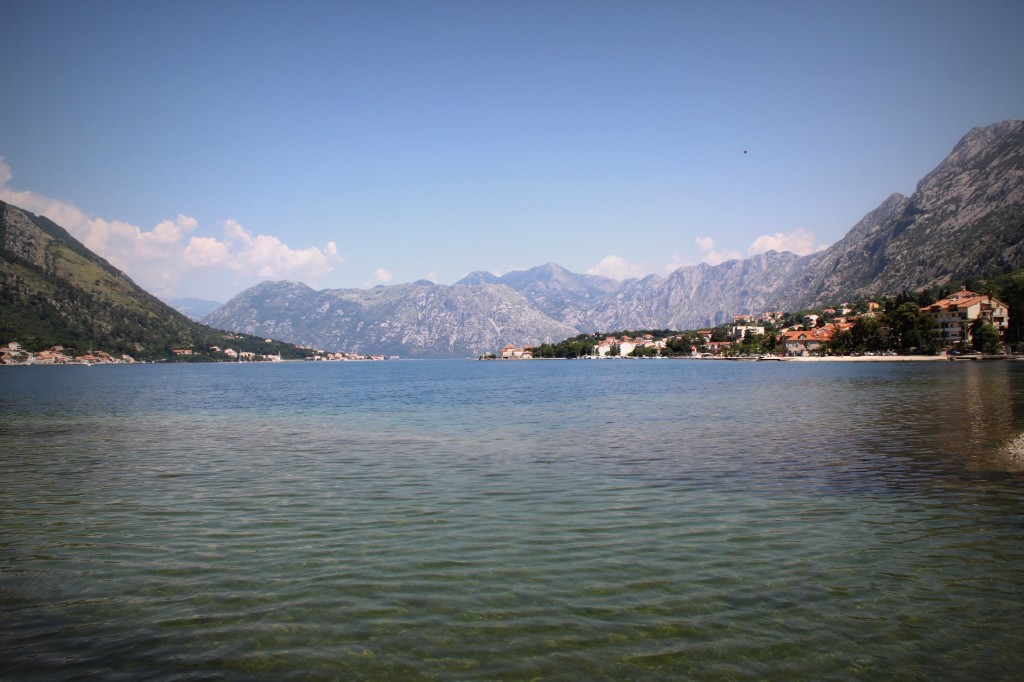 If you're looking for charm, Kotor has all of it. It's hoarding charm. It kidnapped charm and locked it behind the fortress walls and spread it around every little cobblestoned street and buried it underneath perfect red-tiled rooftops.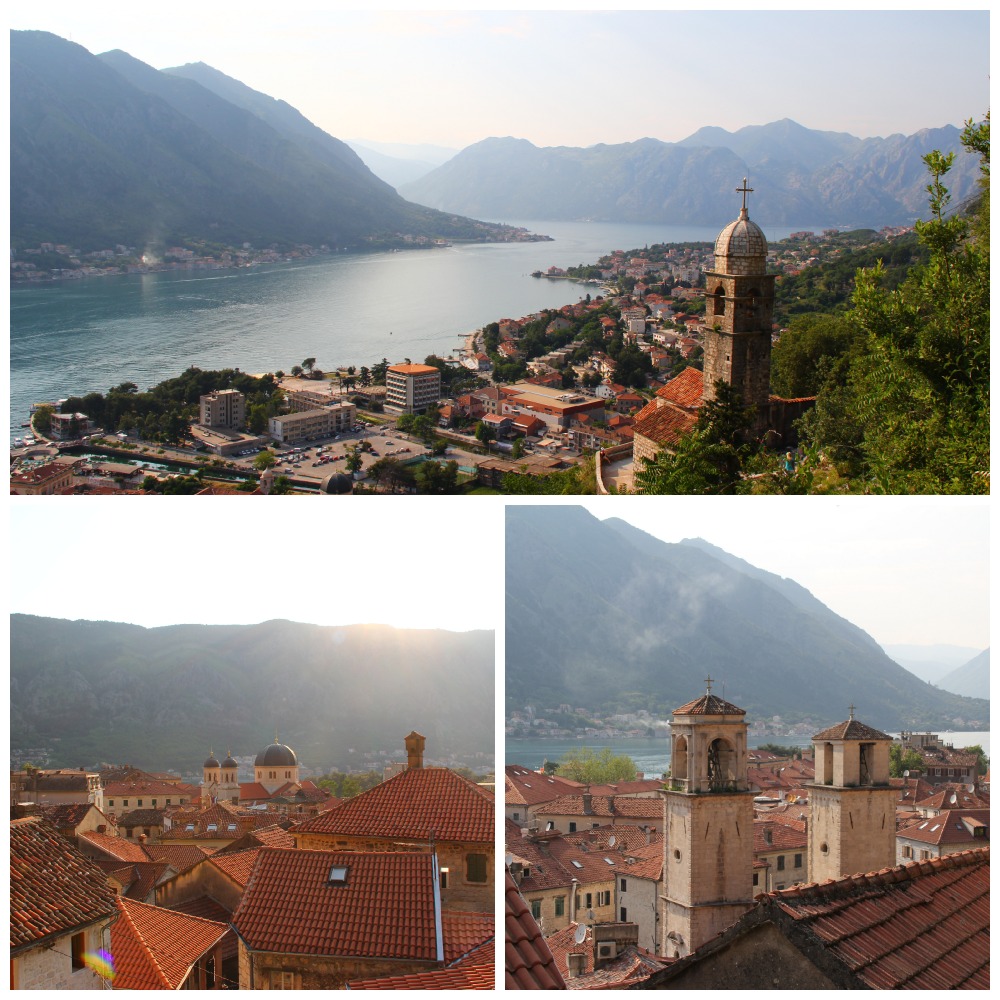 Each day, cruise ships dock in the Bay and try to steal the charm, but so far, fortunately, they have been unsuccessful. They were relentless–I think they wanted to take it back to their boats full of endless fro yo–so I'm telling you now: go to the Bay of Kotor before it becomes the new Dubrovnik.
More on this when we get to Croatia, but this leg of the trip sealed the deal: I have officially seen more than enough capri pants & visors for one lifetime.
Still, despite our first run in with the fun vacuums that came in hoards each day, Kotor's charm kept us in its good graces.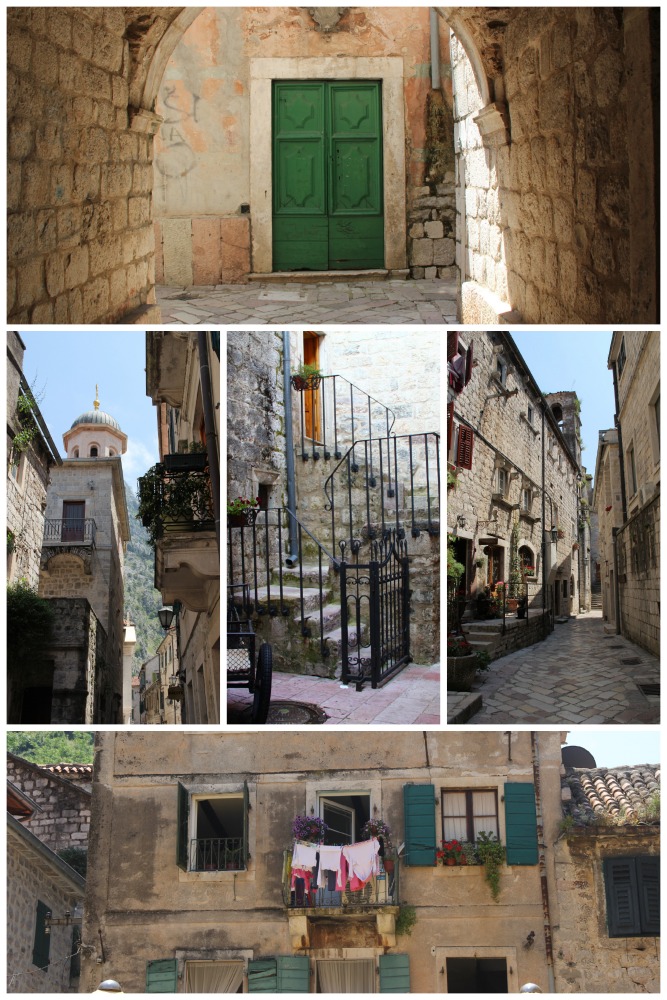 On our last afternoon, we hiked up to the old fortress to take a peek at the views. There are no words. This was a really tough hike—partially because of the heat, but mainly because of the steep incline—but it was 100% worth it. We almost skipped it in favor of eating more gelato, but I'm glad we didn't.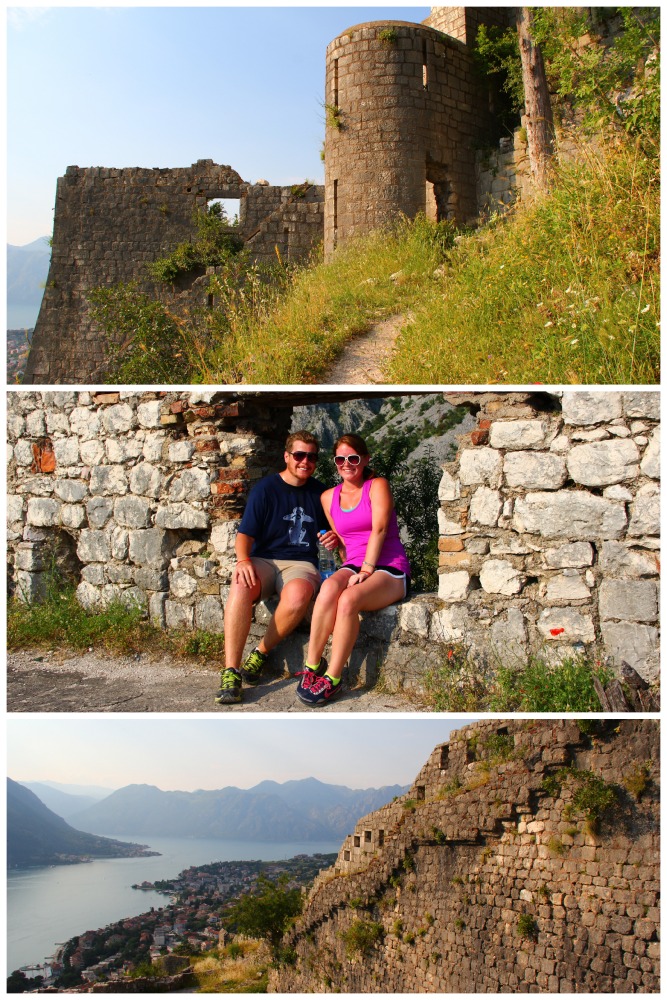 We stayed at the Old Town Hostel Kotor, and I have to say—I was seriously impressed. It was 25 EUR each, and they put us in a huge apartment on the top floor, which was complete with a little kitchen. We spent our two nights in Kotor down in the lobby, drinking rakia with the other guests and the manager, Ross, who was a party throwing pro. He took two shots of rakia for every one he poured, and led us all to a pub around midnight to keep the party going. On night two, he made mussels for everyone and hosted a huge group dinner. We missed most of night two because… well, night one was pretty epic.
Up until this point, we had skipped out on the organized social outings at other hostels, mainly because we were a solid five years older than the average guests. There was a little bit more of a variety in age here, and we spent time swapping stories with a left-handed dentist from Boston, a local Montenegrin who had been bar hopping since age ten and didn't understand why things were different in the states, and an 18 year old kid from Atlanta who was making himself appletinis that were "sooooo strong you guys." He later recruited me as his wingman to help him meet some local girls, and I actually think I may have found my calling. (Hint: my first bit of advice was to stop drinking appletinis.)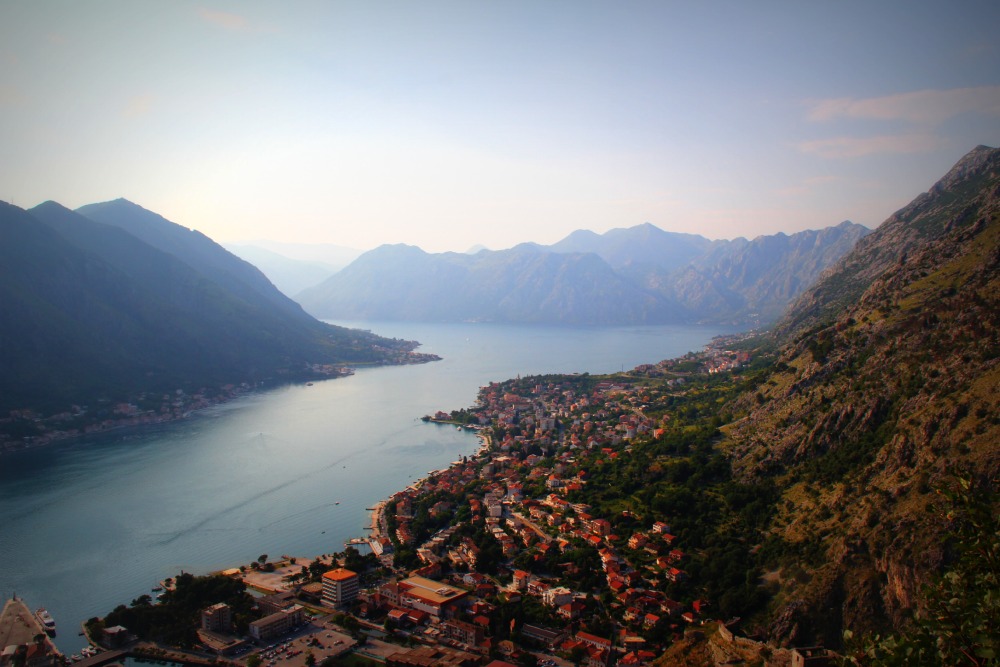 As for Montenegro, I will absolutely be back for more. The prices were right, the people were amazing, and the scenery? I'm not even sure pictures can do it justice.
xo!
the romantic