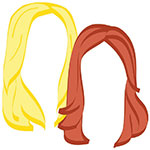 As you may have guessed over the years, there's little we love more than bundling up and going on a snowy adventure somewhere mountainous.
Don't get us wrong, we very happily grew up with four true seasons, and will always welcome summer with open arms. When it comes to claiming our homebase, we are city girls, through and through. But there's just something about wide open spaces, and we will always have a soft spot for cozy alpine escapes, ideally full of red wine.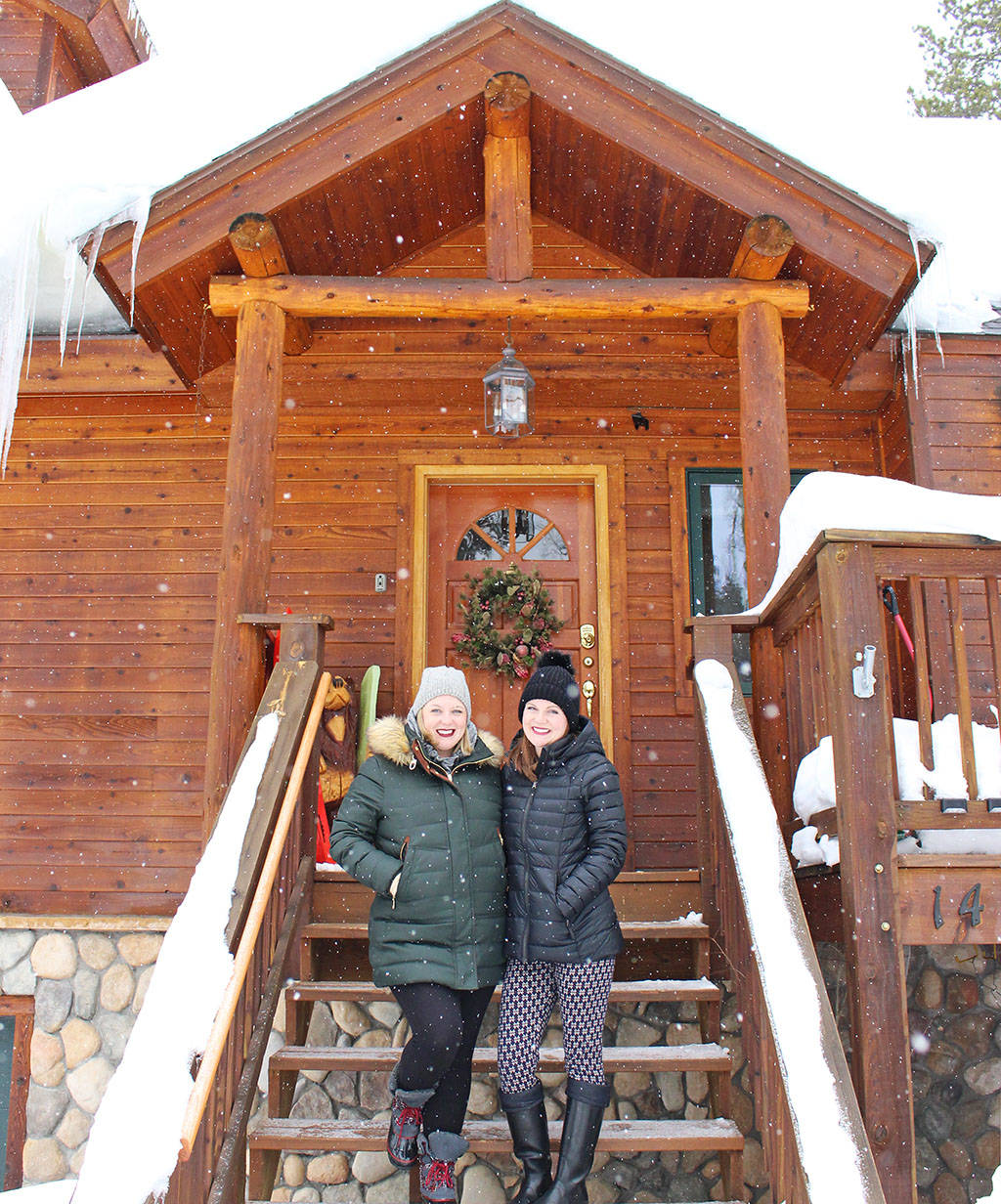 This is why, when InvitedHome reached out to us about their portfolio of luxury properties in beautiful destinations, we didn't have to browse long before settling on a ski weekend in Colorado. Sure, their ocean-view condos in Maui are stunning, and we'd never say no to these places in Santa Barbara (like, can we live in any of these full-time?!), but when they suggested a long weekend in Breckenridge at their Columbine Rock Lodge, we were an immediate yes.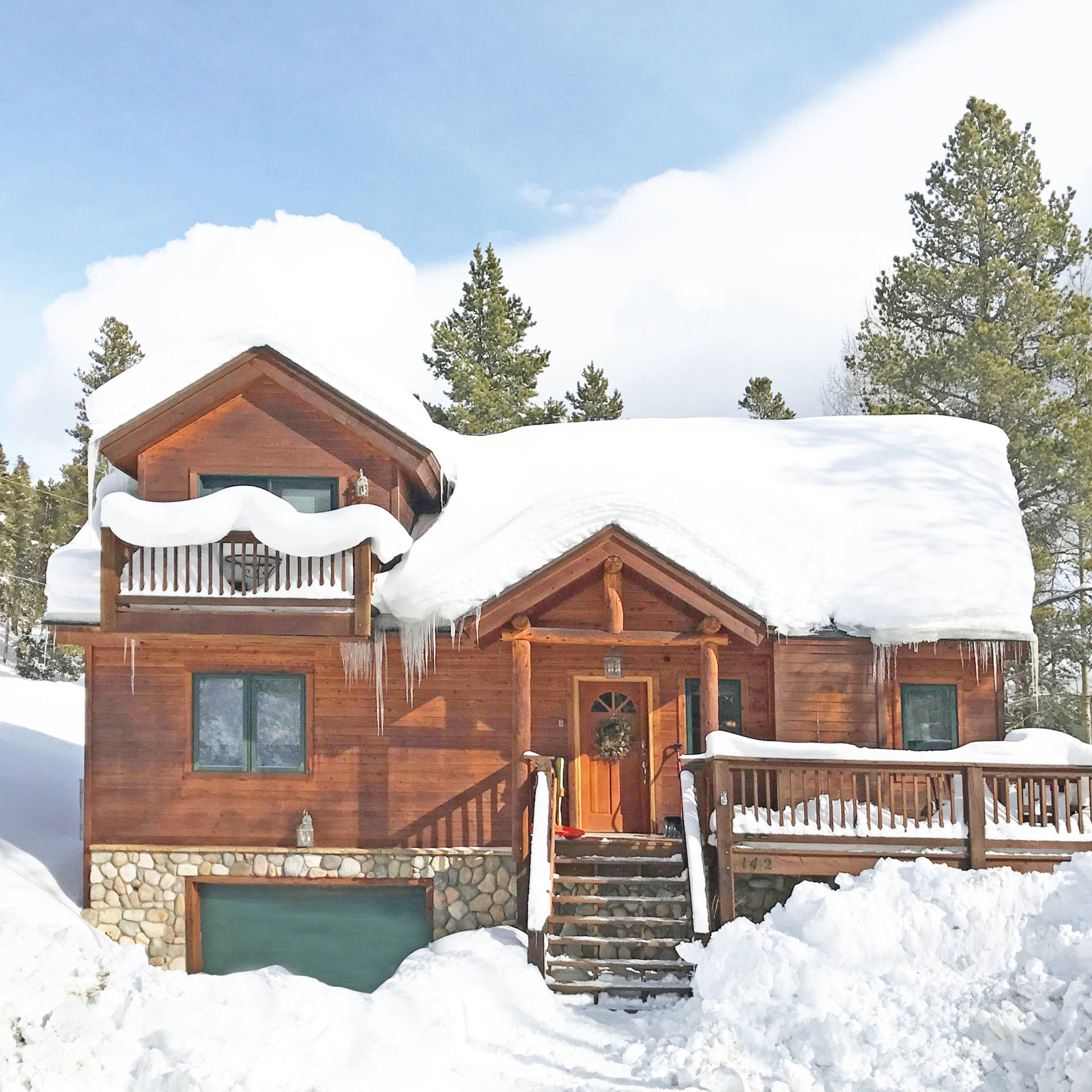 While we did our fair share of eating & drinking our way through this winter hotspot, we spent the majority of our time lounging by the fire of our cozy cabin, and we'd be remiss not to take you on our own virtual tour.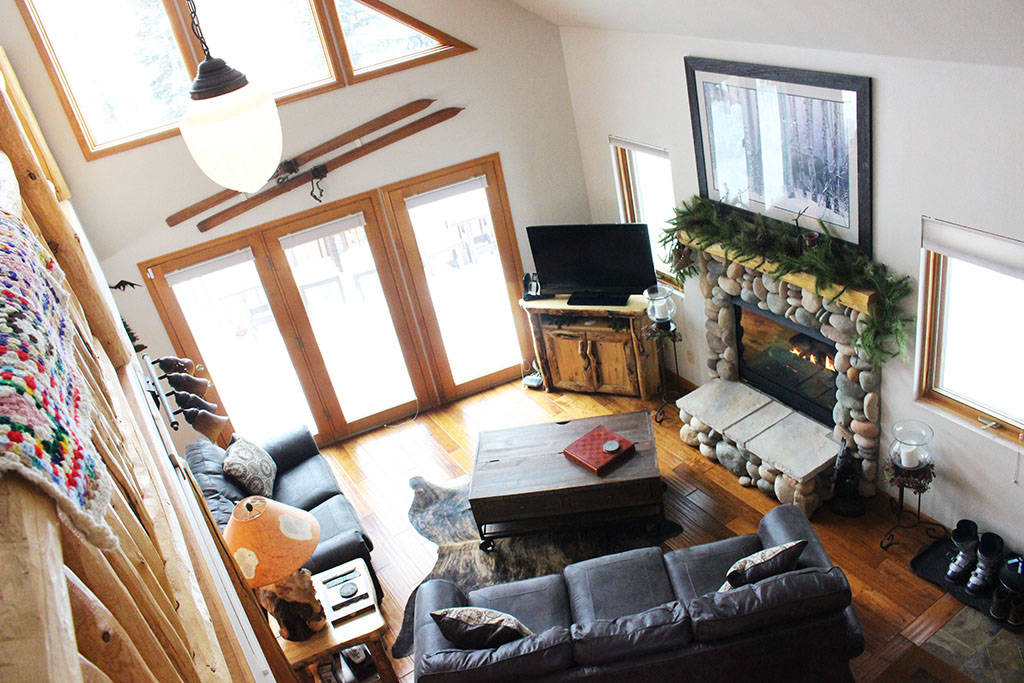 We'd also be remiss not to point out that in the case of this cabin, we mean cozy in the general sense of warmth and comfort. With over 2,300 square feet and enough space to sleep up to eleven people, we can't quite claim that the lodge is cozy in that way people say when they walk into your apartment and can't think of a nice way to tell you it's tiny af.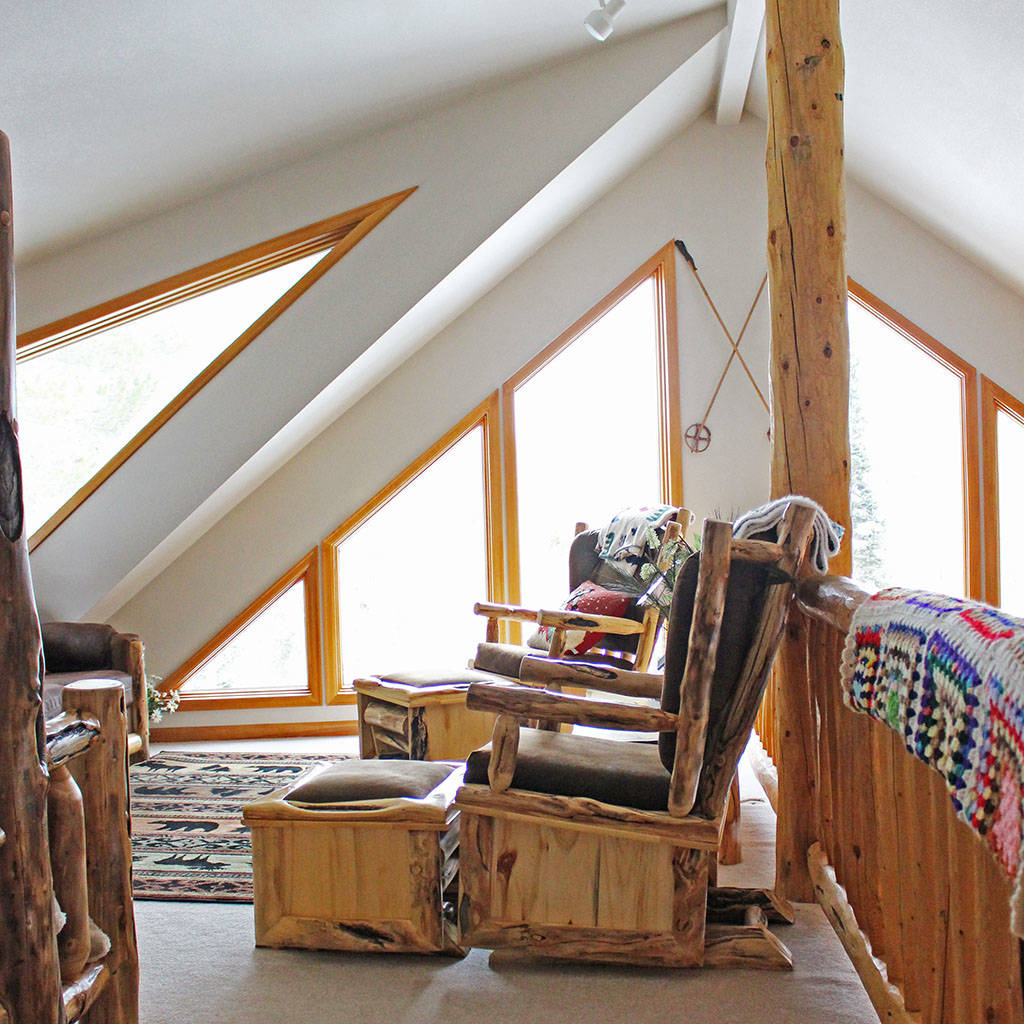 Space was certainly not an issue at our Breck house… least of all because there were only 5 of us. And with one of those 5 being a tiny baby, there was literally enough space for each of us to have our own bedroom… two of which are en-suite! We may have walked away with the very delusional and unhealthy idea that perhaps, somewhere, we should buy ourselves a 4-bedroom house and take this already co-dependent friendship to the next level.
Our favorite part of the house was probably the sprawling living room, complete with oversize plush couches and a huge fireplace, which was roaring at all times. The living room was open to the large picnic-style dining room table, perfect for late-night games of Clue and post-skiing and snowshoeing snacks, and the kitchen was equipped with everything we could have needed.
And somehow, both simultaneously on our list of favorite things and least favorite things about our stay, was the steep driveway from the road down to the house.
The bad news first: on the first night, we drove both of our rental SUVs down the driveway and attempted to park in front of the house to unload our bags. Though InvitedHome had spent hours plowing the driveway before we got there, Breckenridge's massive amount of snow this season meant the snow banks were high along the sides of the driveway and there were still a few inches of snow on the ground. It didn't take us long to realize Sean's SUV was stuck badly in the snow, and due to our over-tiredness (read: travel grumpiness) we immediately panicked. Would we be stuck all weekend? Would a plow even be able to get down the driveway to rescue us??
Fear not! InvitedHome came immediately to the rescue. Members of the team are on call at all hours, so someone picked up our cry-for-help phone call late at night and talked us through our options. Due to the dropping temperatures that night, the InvitedHome staffer advised us to wait until morning when the snow was frozen over to try getting the SUV back up the hill. If that didn't work, InvitedHome offered to drive over first thing to help us move the car.
We woke up early the next morning, and sure enough, the driveway was frozen enough to get the SUV safely back up the hill. And, even though we had been successful, a member of the InvitedHome team stopped by just to make sure we felt comfortable and that we had everything we needed.
Now on to the good: without cars in the driveway, we could use the space for activities.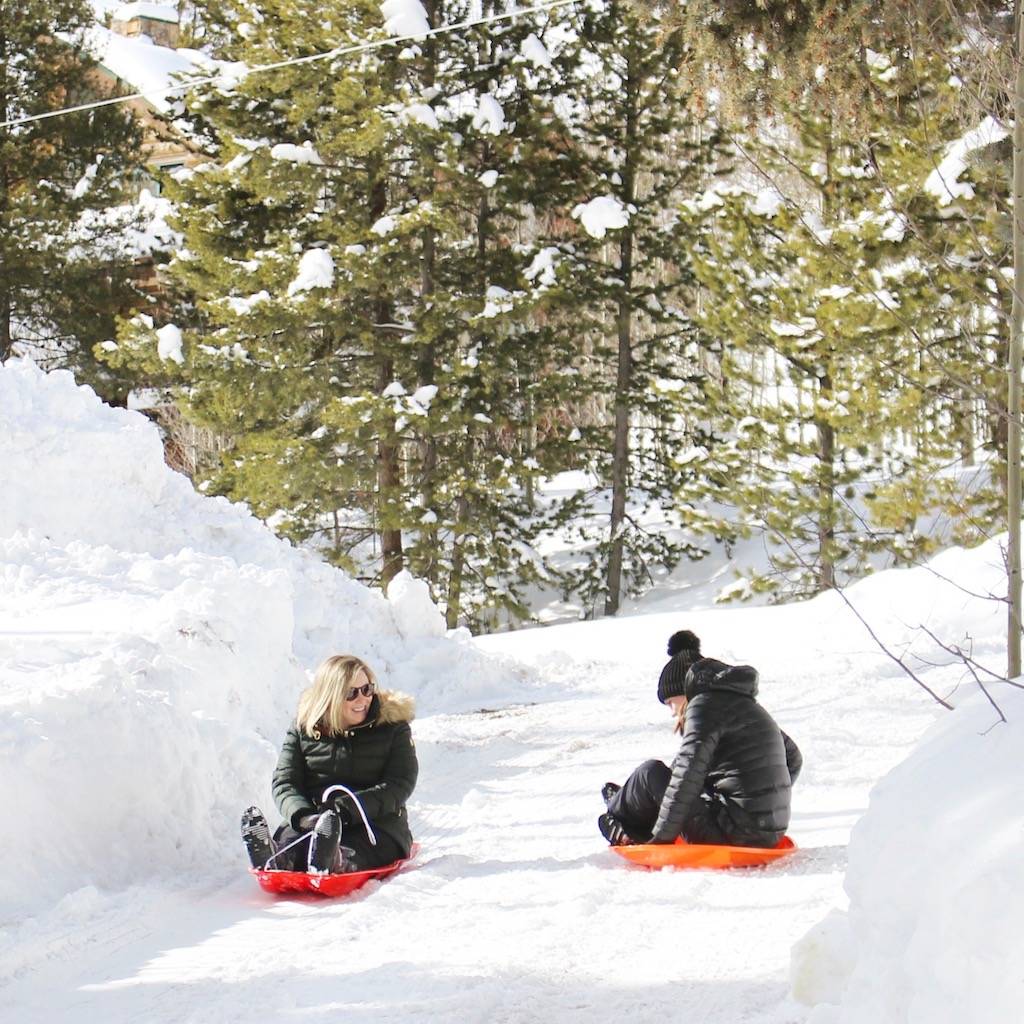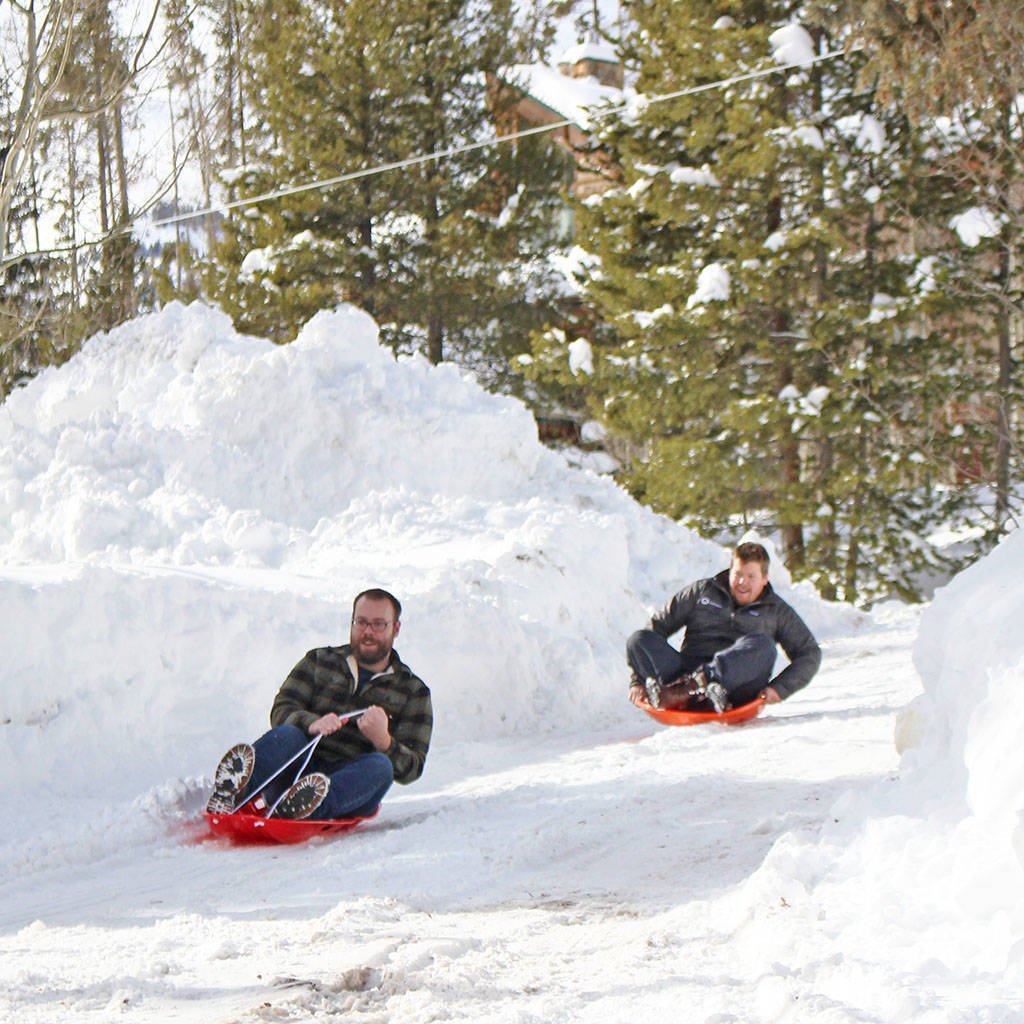 Yup, we had sledding races. Because that's what you do when you're in your thirties and you're giddy from staying in a perfect winter wonderland with your best friends.
xo!
the romantic & the wino
We were guests of InvitedHome during our stay in Breckenridge, and a special thank you to their team is in order for being our heroes during our driveway debacle. All opinions on this glorious winter retreat are our own. 
Save