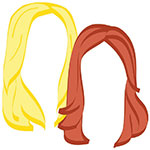 There were many reasons #LTeastcoast was a big deal for us. It was the first time we were reuniting since March, the first time we were heading up to Boston, and, weirdest of all: the first time in a long, long time we would both be in New York as non-residents.
For the past few years, one or both of us have lived in Manhattan, and as annoying as it may sound… New York is just different when you live there. As a resident, you're oddly protective of a city that can turn on you on any second, and though there are plenty of places to see and explore, you have your preferences all lined up for the very best in pizza, bagels, bodegas, and wine shops.
This time, though, we were toeing the line of some unfamiliar territory. For #LTeastcoast, we would both be exploring New York as… well, basically tourists, but really just two pseudo-homeless besties who wanted to spend two days eating their way around the Big Apple.
Let's see how we fared, yes?
Where we slept
Park Central New York, 7th Avenue between 56th & 57th // With zero apartments between the two of us, we were in definite need of a hotel. New York may lose her locals in the summer, but it is prime season for visitors. This meant that prices for a pair of weeknights in July were still sky freaking high. Luckily, we had two Welcome Rewards nights ready and waiting for us, courtesy of Hotels.com.
ALSO, total sidenote, but fellow Americans: please take a look at their latest Vacation Equality Project (now closed), guaranteeing all American workers paid vacation time. The website is equal parts awesome and depressing, and by the end, we're guessing you'll sign the petition. As of this posting, only 11 are days left and 87,000 signatures are needed, so hop to it!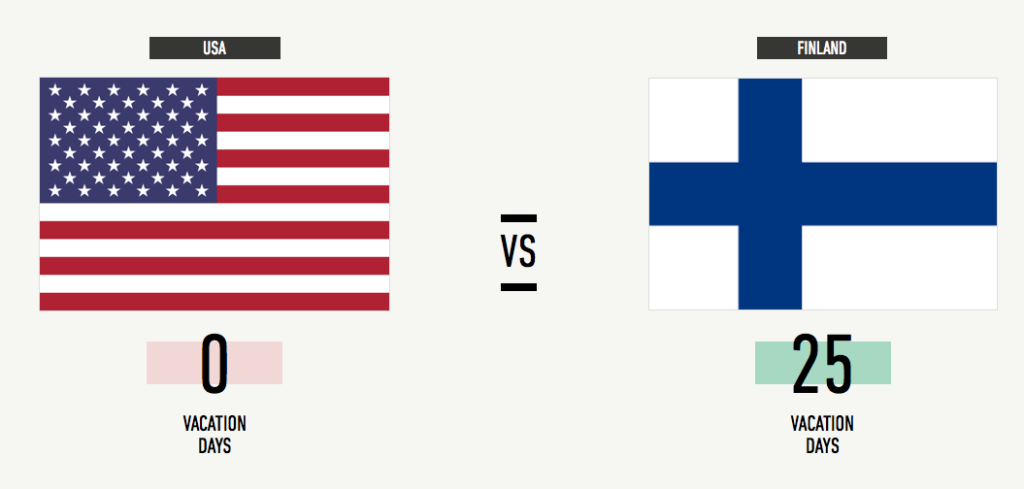 Cha, yeah. And this is just one country they pair the US against!
Anyway, we used the Hotels.com app to book, which made it super easy to sort all New York availability by price and then peep the locations on a map. Normally we would avoid Midtown at all costs, but it really is just so convenient. And with two days of the romantic & hubs making their rounds saying quick HIs and BYEs and COME VISIT USes, and the wino wrapping up a few things in Midtown West, convenience was key. Enter: the Park Central New York.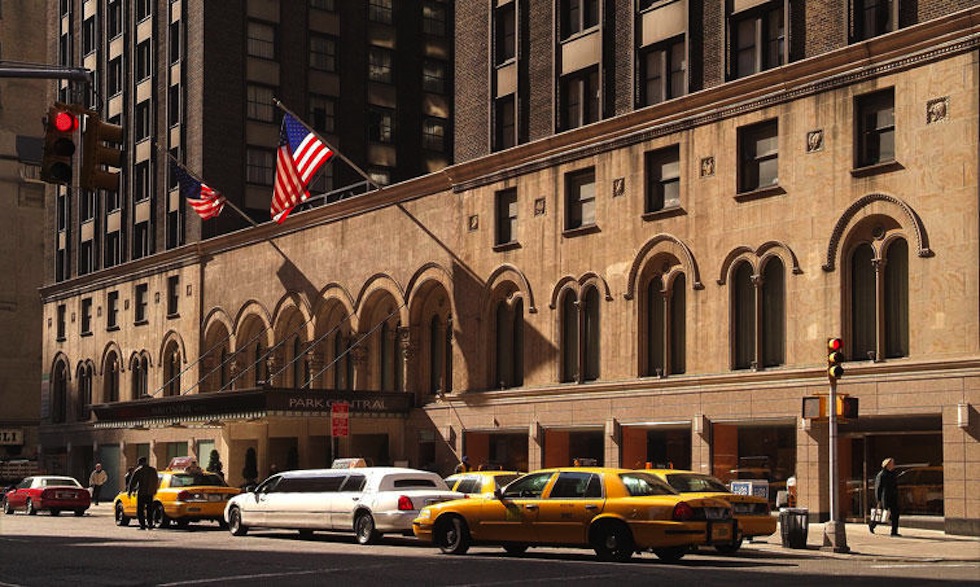 Photo via The Park Central New York
Many moons ago, we spent a quick night here during a very hysterical New York staycation (it involved Cosmo's 50 Hottest Bachelors, soooo…). Located just south of the park, the hotel definitely has location in its favor, but most notably: since our last stay, it's been entirely refurbished. After a few issues with the AC in our first room — because AC problems plague us wherever we go — we were settled into a lovely double room on the 14th floor. It was perfect for working whilst drinking bud lights, no less!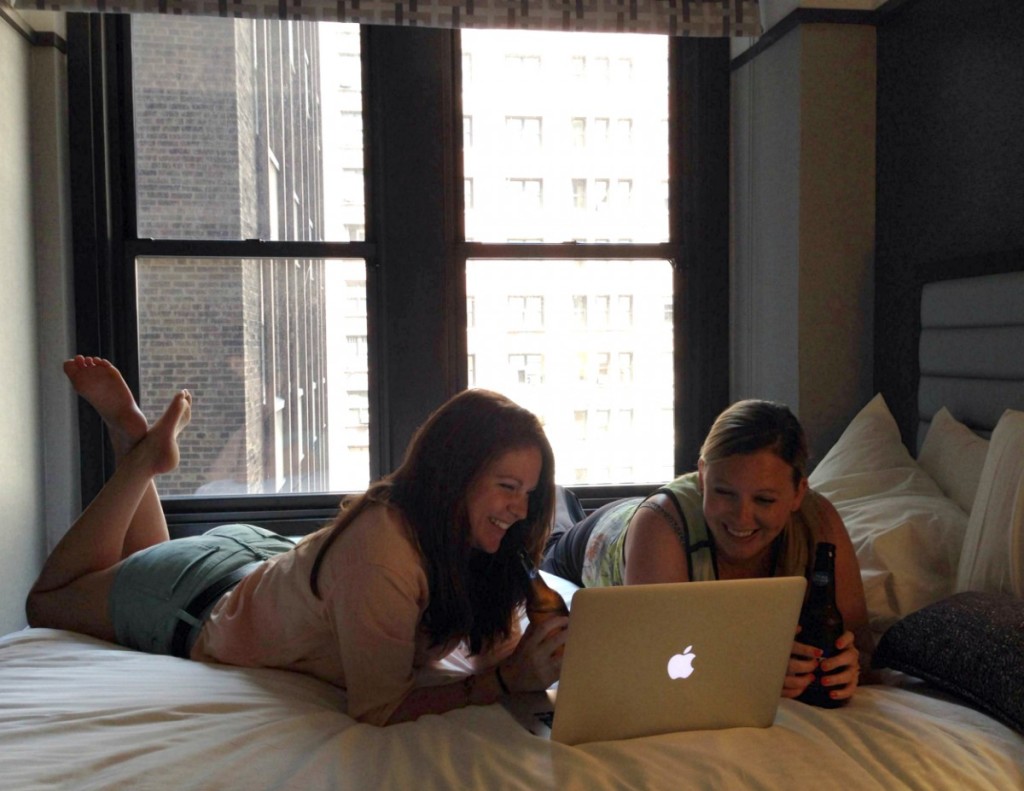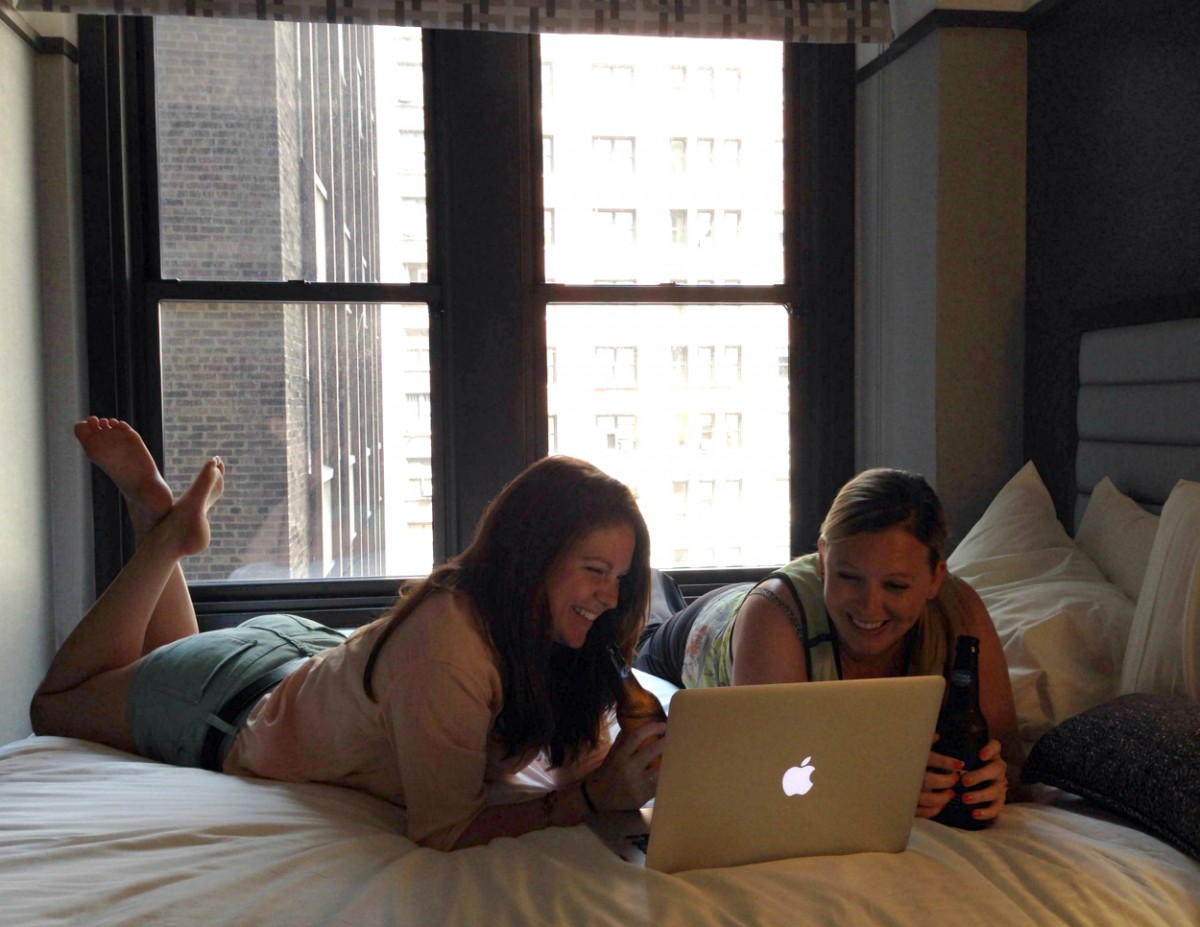 Roomy by New York's standards, we loved the new, minimal design of the rooms, and the iconic-without-being-pervasive prints reminding you you're in Manhattan. With three of us to one room all coming and going at different times throughout the day, it was nice not to have too much going on, but just enough to still feel welcoming.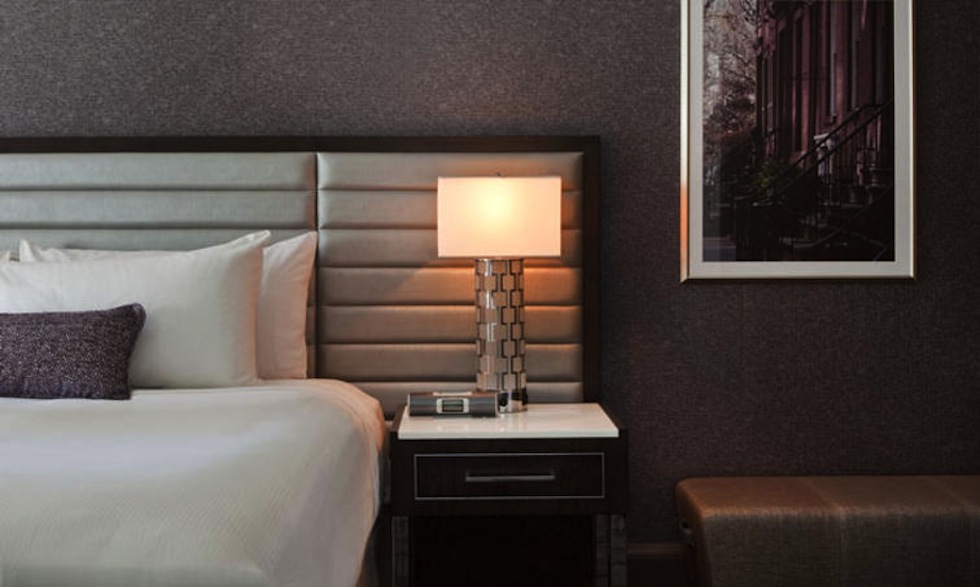 Photo via The Park Central New York
One thing we will note? Upon check out, there was a $21.78 resort fee per DAY. Which, fine. If that's how a hotel operates, do ya thang and we'll stay elsewhere. But, considering no one mentioned it upon check-in (and it was buried in the fine print of our reservation), we felt totally scammed. When we asked what this resort fee covered, they said wi-fi (it was implied that was free), the gym, and luggage check. Oh reeaally? Absurd, and despite a really nice stay, unless they change their policy, we'll be staying elsewhere next time.
It's a shame, but seriously? In a city like New York, you're not exactly spoiled for choice.
Where we binged

Cancun, 54th & 8th Avenue // This neighborhood does not make finding food very easy, and as we had a bunch of friends coming from different neighborhoods literally all over the place to say hi, it was easiest to stay in the middle of the island. We had noshed here previously/drunkenly, and knew it was a safe, affordable bet. If you're in the 'hood and dying for something solid, keep it in mind. If you're a Mexican food snob, don't ask us. We grew up in the Northeast.
Really though, you're not making any waves — it's all your standard Mexican fare — but sometimes, that's just what the doctor ordered. (Except probably not, because we really like sour cream).
Toro NYC, 85 10th Avenue // The wino made plans to meet up with one of our dear friends for dinner who chose the James Beard Award-winning restaurant in Chelsea. Though it's far more west than we normally ever traveled as locals, walking down past Chelsea Piers and along the waterfront was a refreshing and different way to see the city. PLUS, the tapas were well worth the walk.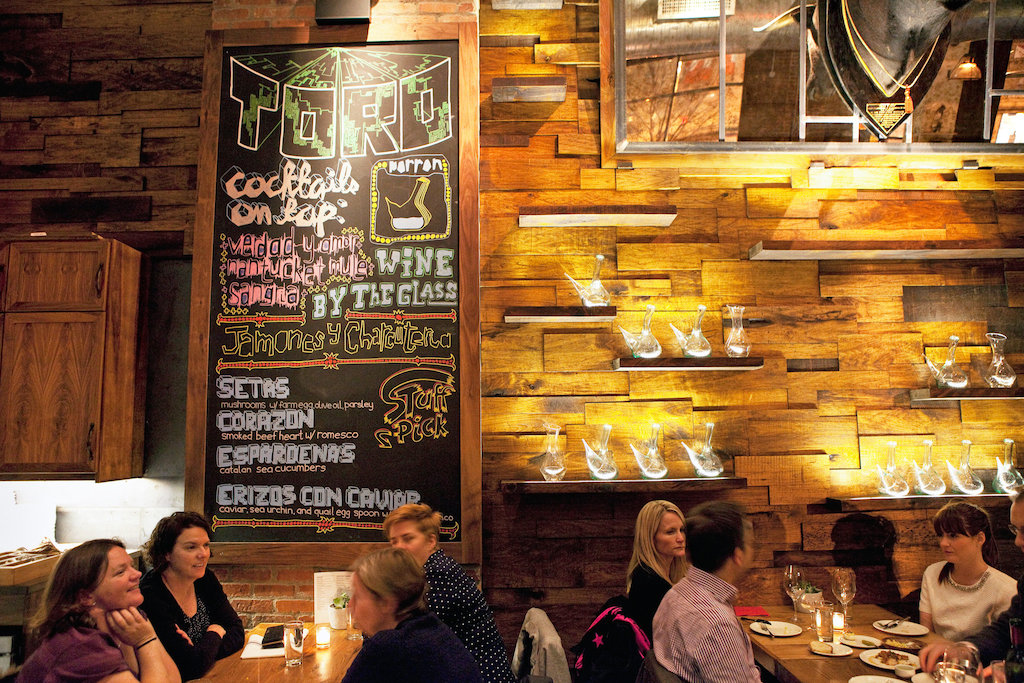 Photo credit
The menu is chock-full of Spanish-inspired small plates and light bites, from duck drumettes (perfection) to grilled corn with lime aioli (DOUBLE PERFECTION). For the more adventurous eaters, menu items include beef heart, cuttlefish, and blowfish tails. Save your pennies, take the walk west, and order up as many tapas as you can. You won't regret it.
Gallow Green, 524 W 27th Street between 10th and 11th // About 10 minutes north of Toro sits the McKittrick Hotel, home of Sleep No More and apparent hot spot for Chelsea's finest. Though the hotel has an in-house restaurant, The Heath, the wino & co. opted for drinks on the rooftop bar, Gallow Green.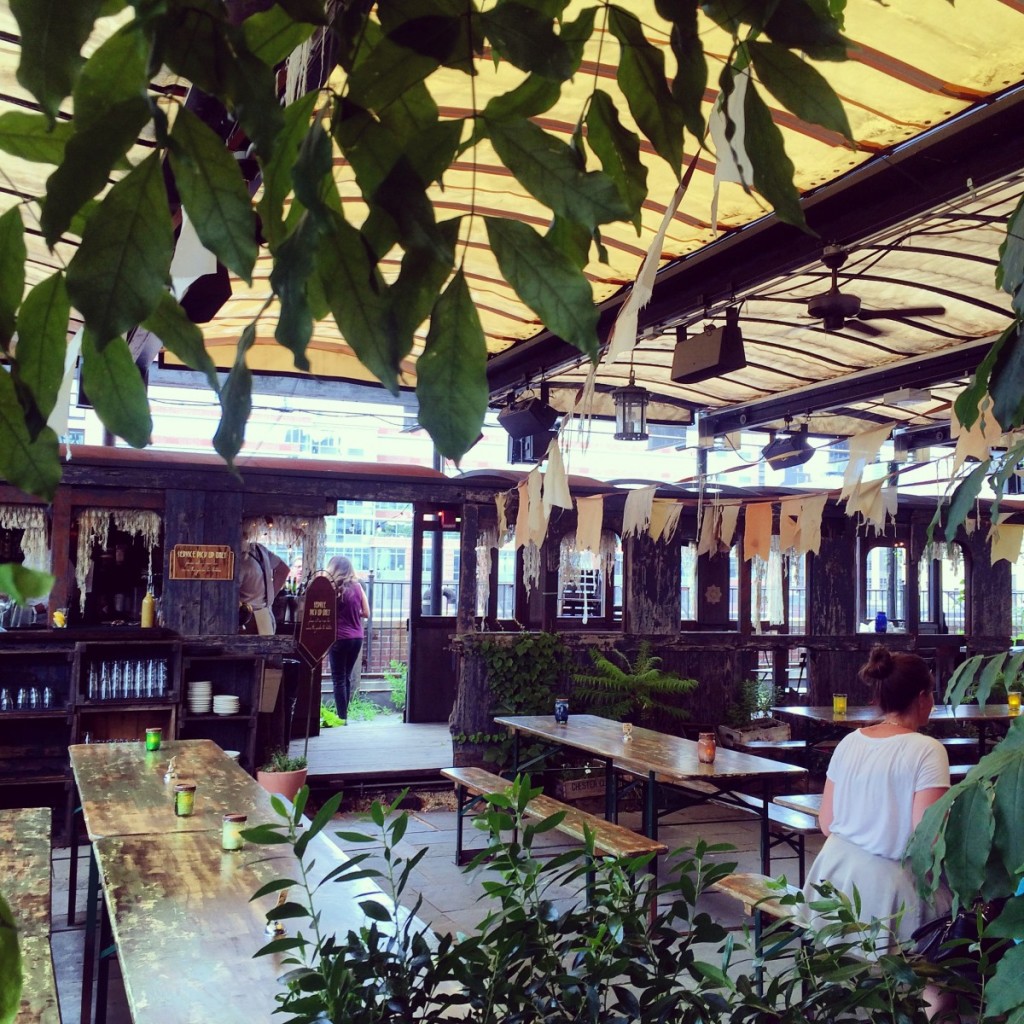 Perfect for a summertime evening drink, Gallow Green overlooks the streets of West Chelsea. It does get crowded quickly, so get there early to grab a table, and then sit back and enjoy a glass of champagne while watching the sun set.
Black Seed Bagel, 170 Elizabeth Street // We've long pledged our carblegiance to the likes of Ess-a Bagel, Murray's Bagels, and H&H. But after hearing rumblings about a new kid in town, ones where they wood fire their babies instead of boil them, we were curious. Naturally, the romantic & hubs headed to Soho in the name of research.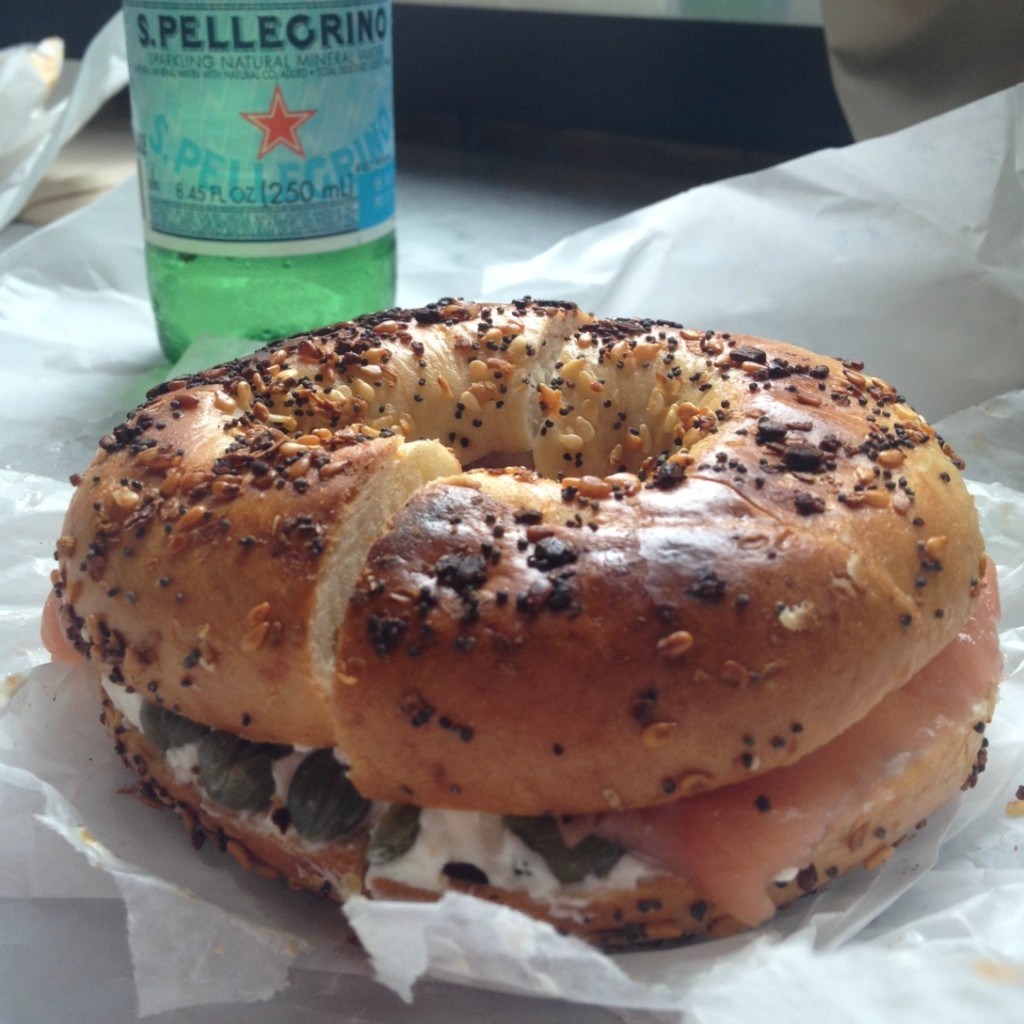 The romantic opted for the No. 1 — salmon, cream cheese, red onion, tomato & capers. The hubs went for a daily special that was basically a fancier take on a bacon, egg, and cheese. The consensus? For a deli sandwich: yes, delish. For a traditional New York bagel: nay, my friend. Get thyself to Murray's.
Also, longest wait for a bagel EVVVEERRRRRR. Seriously, 15 minutes with no line is just too long, my loves. Sorry Black Seed, we tried.
Busters NYC, 892 Amsterdam Avenue between 103rd and 104th // While the wino snacked on tapas, the romantic & hubs headed through Central Park, way, way uptown…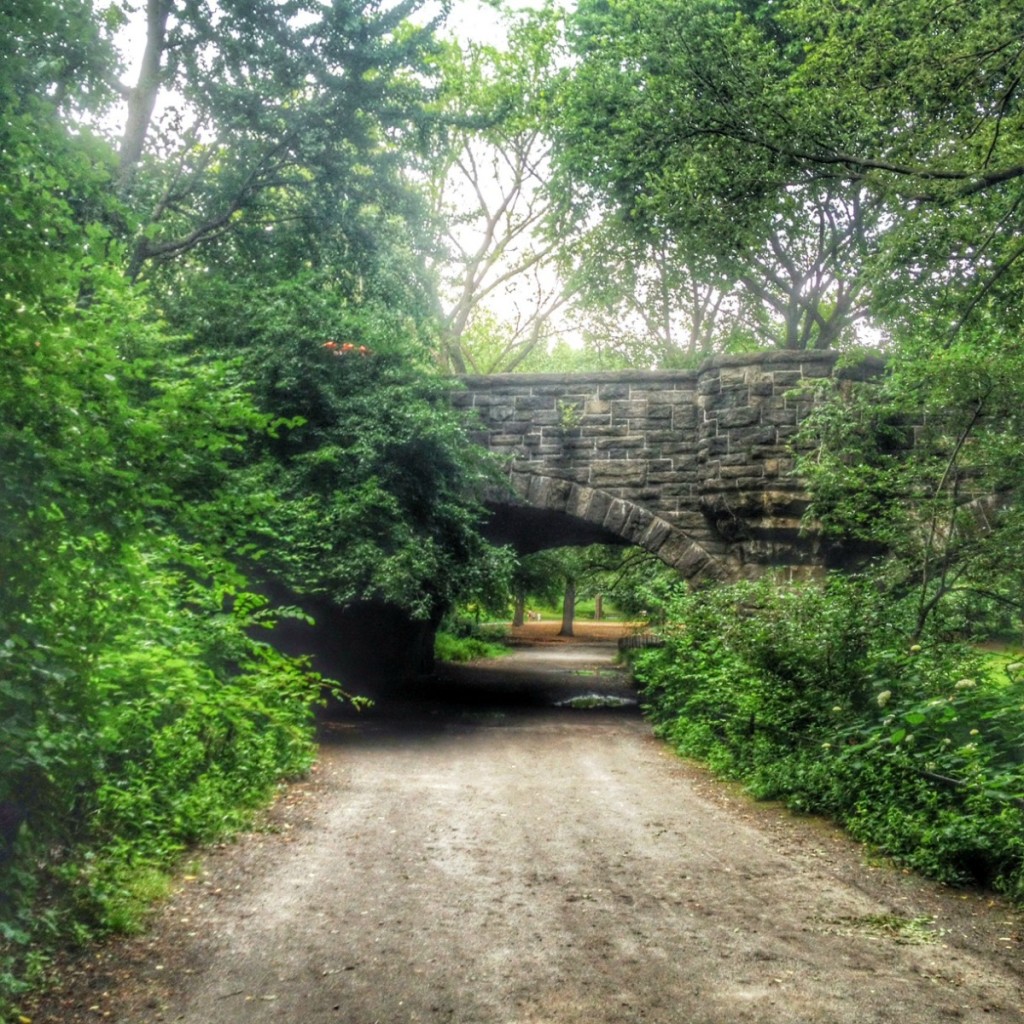 …to the tiniest little hole in the wall that is Busters NYC for dinner with their favorite Astorians. Busters is the brainchild of Glenn and Fidel, and it's basically like you're walking into their kitchen. It's BYOB, the food is all sourced locally, the specials change daily, and they close by 9 PM each night — which means dinner starts early and reservations are most definitely required.
Little Italy Pizza, 217 East 86th Street between 2nd and 3rd // Old habits die hard, and though we didn't spend much time in our beloved Upper East Side, when we found ourselves driving across 86th Street en route for New England, we realized: a stop for pizza at Little Italy MUST happen.
Yes, well, pizza is NOT roadtrip food. It is delicious when eaten slightly cold in front of a roaring fire at a bed and breakfast in Lexington, Massachusetts, however.
But more on that later.
xo!
the romantic & the wino
– Thank you to Hotels.com who partnered with us for the New York leg of #LTeastcoast. Be sure to sign up for their Welcome Rewards program, which earns you 1 free night for every 10 hotel stays booked through their site.