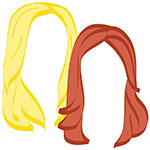 After seven full days in Vienna spent conquering our #LTeuropa bucket list, it was time to bid adieu to Austria and board a train to Prague. Having never been to Central or Eastern Europe, we knew we wanted to see as many cities as we could during our two week stay, and the trip from Vienna to Prague seemed like an easy way to end our #LTeuropa itinerary.
Easy? Perhaps. We took an early morning train and didn't have to switch trains or routes anywhere along the journey. Buuut enjoyable it was not, thanks to pretty massive hangovers from our Viennese barbecue the night before. In spite of the four hour train ride and the total scam of a cab ride from the station to our first hotel (note: only take cabs clearly marked with an AAA logo), we were completely blown away by Prague's old world magic from the minute we stepped foot in the beautiful city.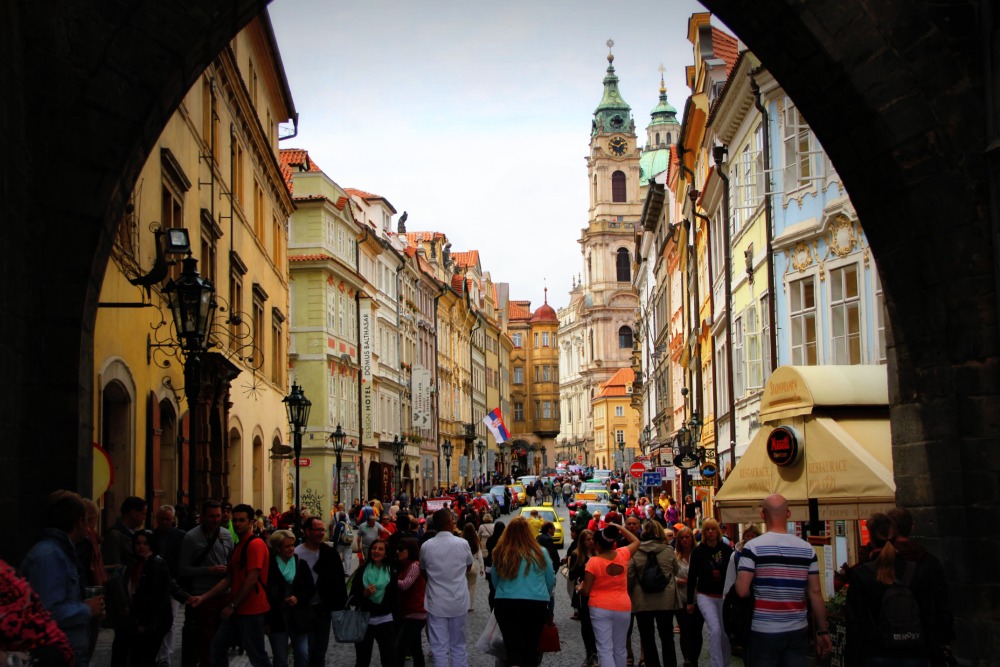 With only forty eight hours in Prague, we knew we needed to maximize our time in order to see everything the city had to offer. Cue Milos Curik, our local guide and Prague's very own arts and culture aficionado. Milos spent five hours walking us through the winding streets of Prague's 1st District, filling us in on the city's rich cultural history. One of the best things about Milos and something that differentiates him from practically every other guide we've worked with is that he took the first 15 minutes to get to know us so he could focus all five hours on the sights and attractions he knew we'd love and skip over those we may not. When Milos took us a bar for a traditional Czech pint rather than dragging us through a museum, we became instant besties.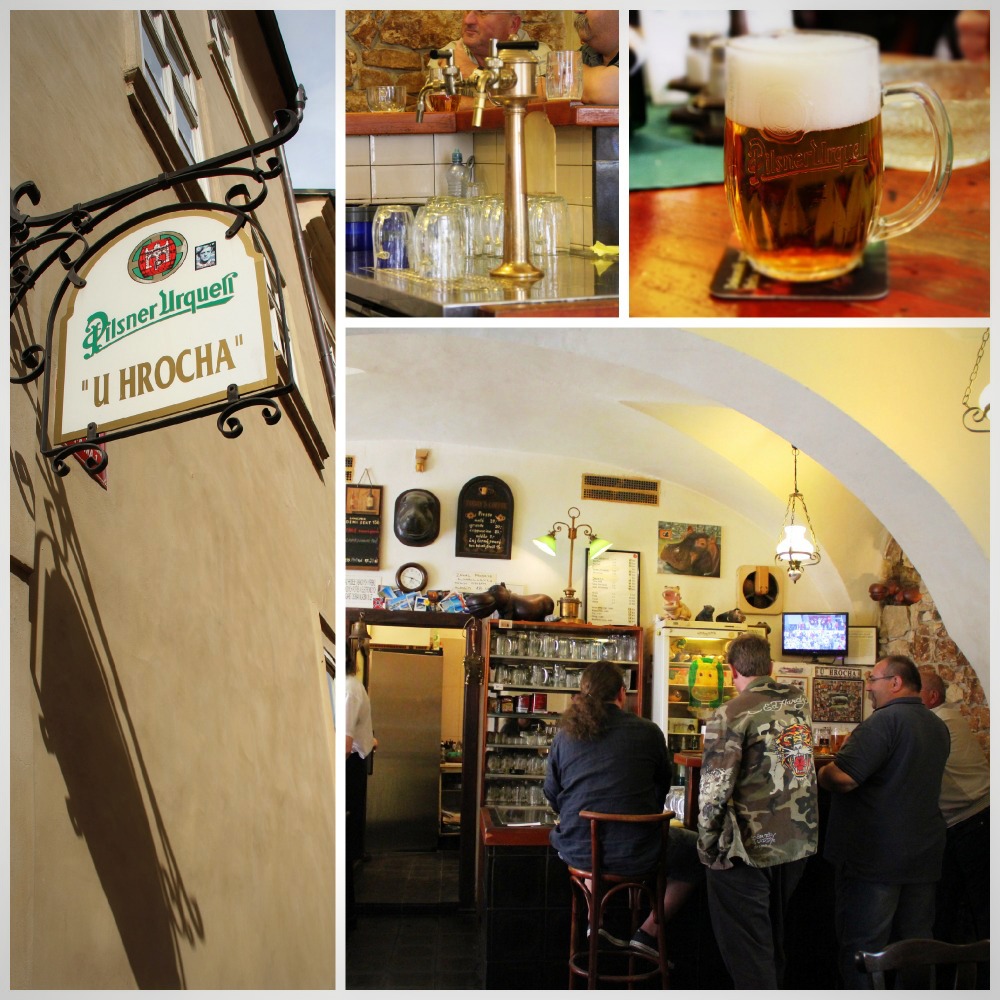 Some of the highlights of our tour with Milos:
A visit to the John Lennon Wall // a brick wall covered with graffiti, artwork, and Beatles lyrics since Lennon's death in 1980. The wall continuously transforms, with Beatles fans and Lennon enthusiasts adding more artwork and tributes each day. The wall proved to be an important symbol of freedom and expression for the people of Prague when the country was held under communist leadership. Milos, who was born and raised in Prague and is much ingrained in the music community, has deep ties to the wall and even pointed out a new memorial that was recently added for a musician friend of his who had just passed away. Added bonus: a group of tourists on a segway tour stopped by and broke in to a rendition of "Give Peace of Chance."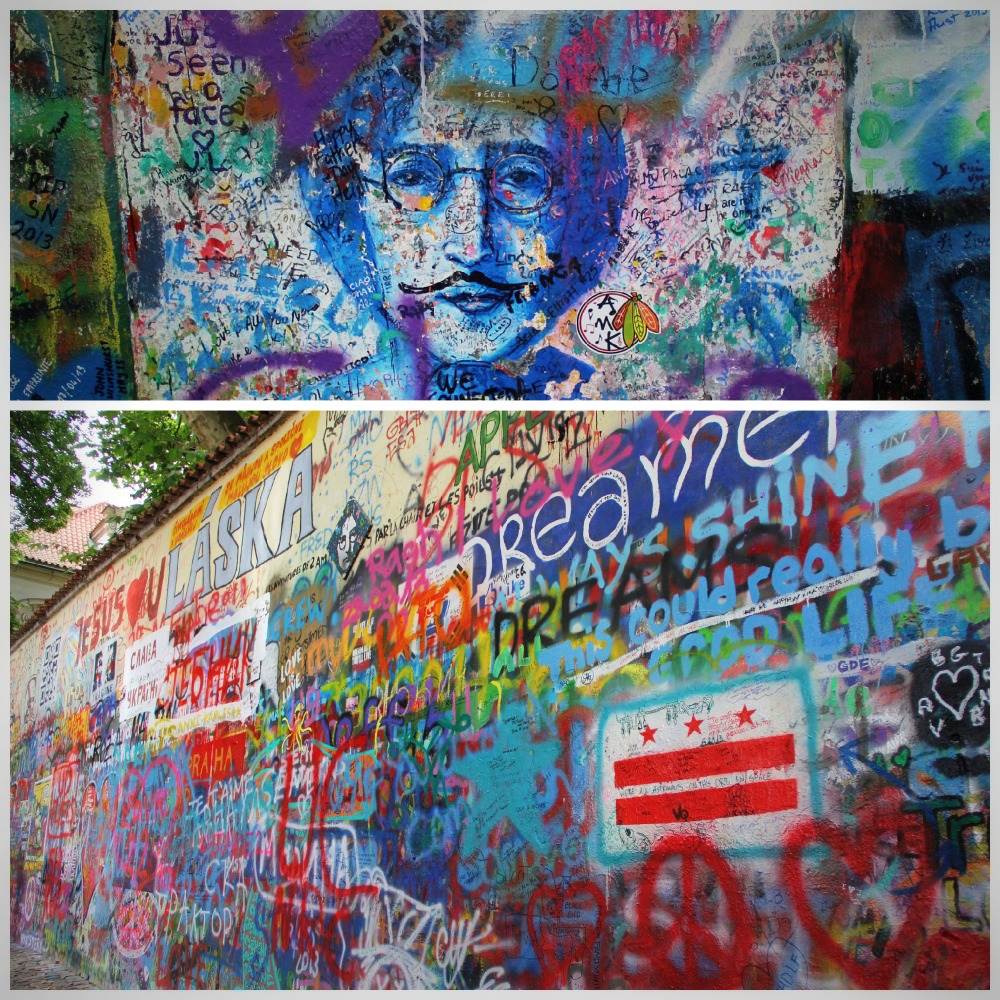 An absinthe recommendation // The hubs had his own personal bucket list in Prague and it only included one item: throw back some absinthe. Milos offered his label preference, King of Spirits, and the next day, we returned to give it a try. Turns out, absinthe is disgusting, no matter what label you prefer. We each took a sip, but the hubs and the wino's boyfriend had to finish both glasses. And then the boys acted silly for a half hour. Amateurs.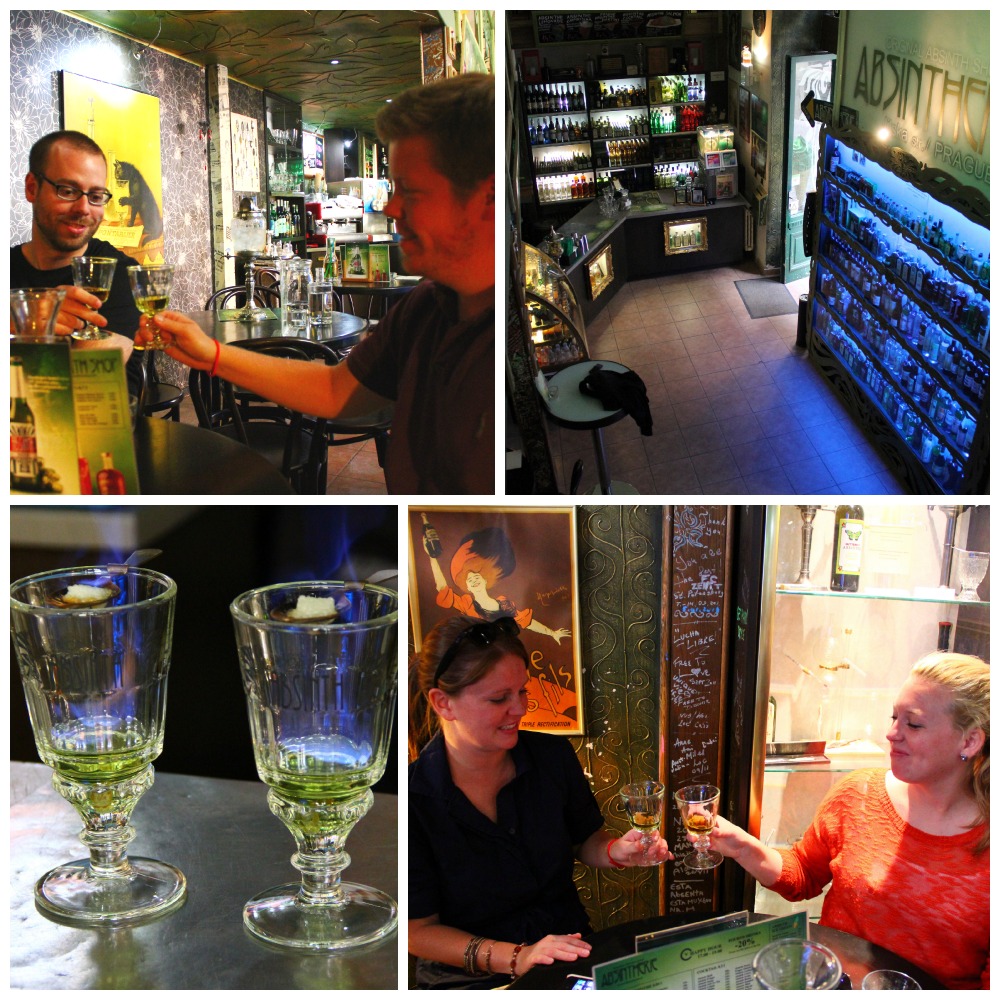 Alternate Views // Milos insisted that one of the best ways to see Prague is from a bird's eye view. Though we normally skip super touristy attractions, we decided to test out Milos' theory to see if seeing Prague from above allowed us to visit the main attractions without the headache of crowds and lines. To see Prague's Astronomical Clock, which normally involves elbowing your way through hundreds of tourists to stand in the Old Town Square, Milos recommended having a drink at a nearby hotel, which has a rooftop bar with perfect views of the clock. Later, we trekked up to Prague Castle, but instead of hanging around, we headed over the hilltop vineyard nearby that offered spectacular panoramic views of the city.
Thanks, Milos. You're a pal.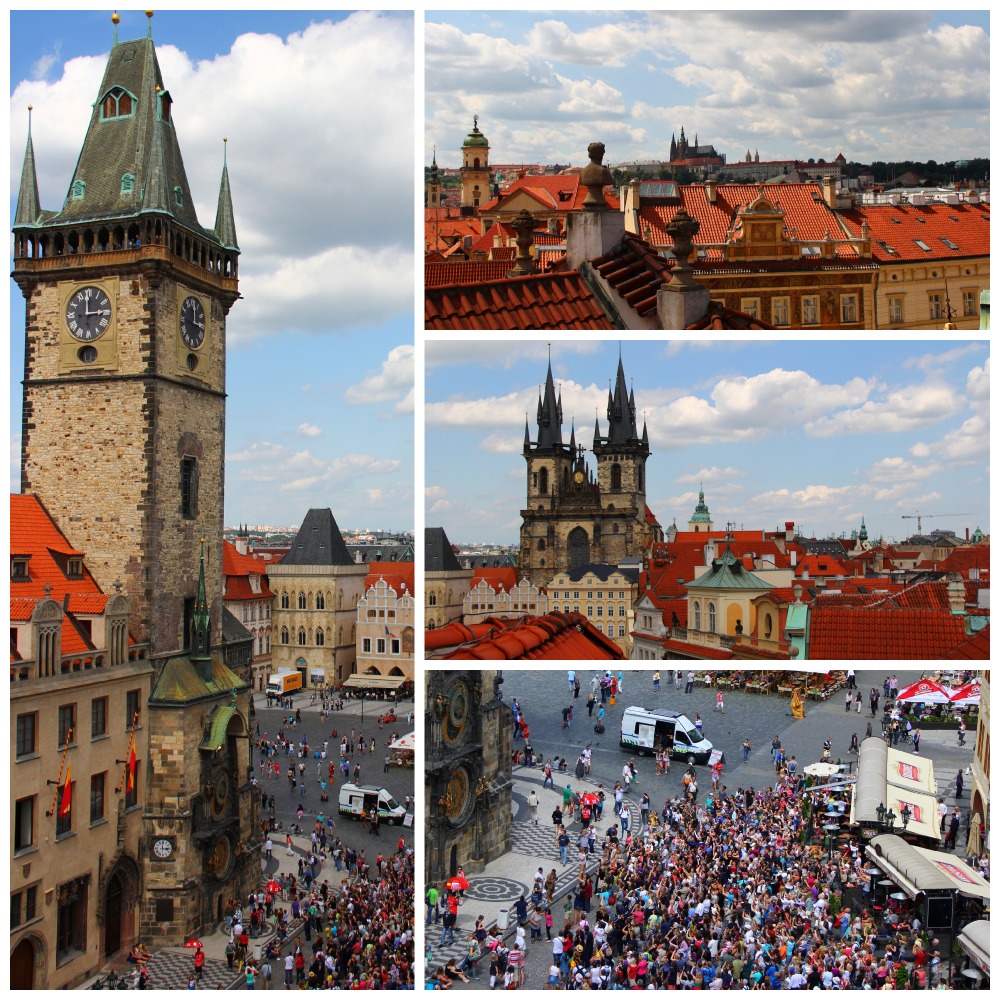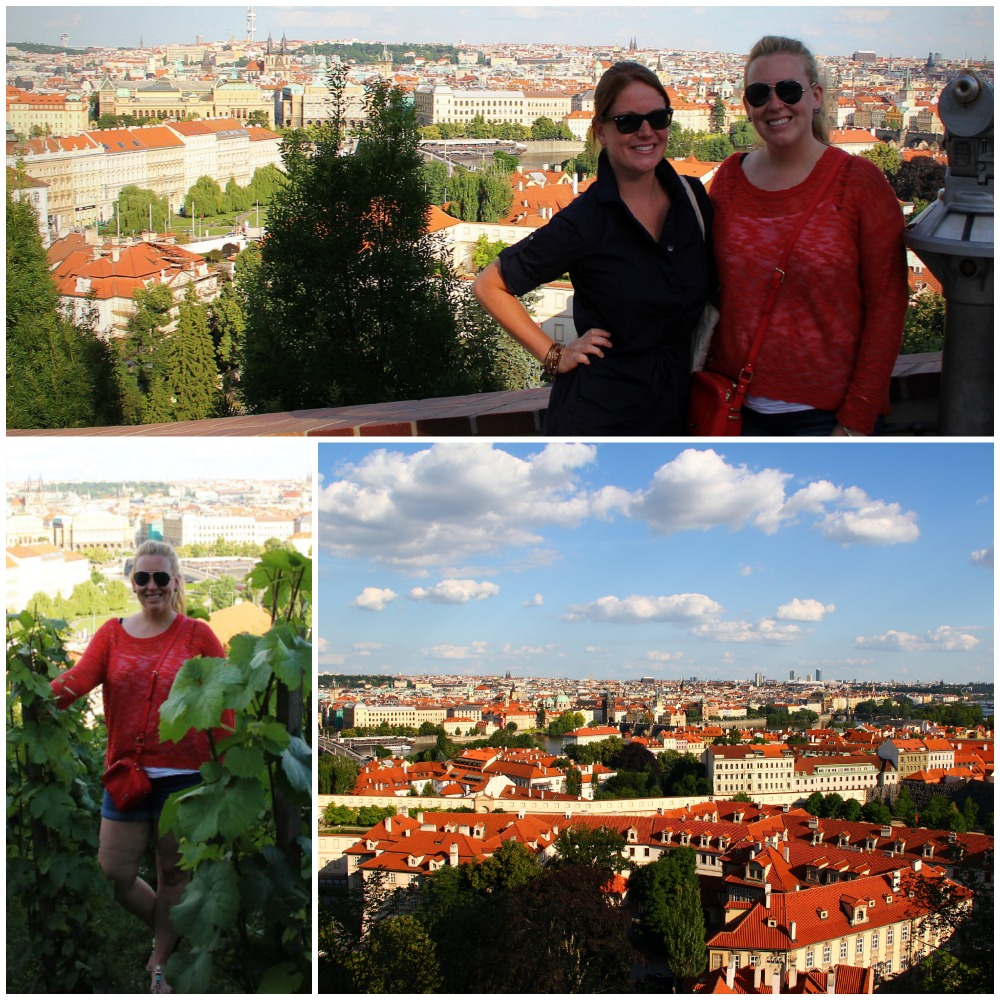 With Milos' help, we covered most of the neighborhoods in Prague's 1st district in only five hours, while avoiding the crowds and sites we didn't want to see. Not only did it rejuvenate us after our hellish morning train ride, it also solidified the love-at-first-sight we experienced when we arrived in Prague. And, we had pints of beer to boot. You win, Milos. You win.
xo!
the romantic & the wino
– Though Czech Tourism kindly sponsored our tour of Prague with Milos Curik, our love for Prague is completely our own.