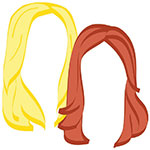 It's here! The week of #LTfrancais is HERE! Are you as excited as we are? It doesn't really seem possible, but if you say yes, we'll trust.
To catch you up briefly: we haven't seen each other since the romantic departed for France back in August. Then, the wino's boyfriend surprised her on her birthday with a trip to Paris, and NOW! It's here, it's happening! In five days, we will be REUNITED. It will feel so good.
So, what's on the docket for this grand French adventure? Let's discuss.
Three days is not a ton of time, but we have one major thing working in our favor: there is no need to do any of the touristy stuff, because we already know the city like the back of our hands. Six of our eight collective hands are all permanently inscribed with mental maps of our favorite arrondissements. It will be the wino's boyfriend's first visit, but lucky for us, his Parisian bucket list is small (basically it's just "be in Paris with the wino," so we will le check that box upon arrival).
Yes, we'll do photoshoots in front of la Tour Eiffel, yes, we'll drool over the Christmas displays at Le Printemps and BHV, and yes, we'll stroll along the Seine, hand in hand in hand in hand, but for the most part? The only thing on our Parisian must-see list is each other's faces, because it's been too long.
Don't worry, though. That doesn't mean our weekend won't be jam packed with absurdity. We have other things up our sleeves, and it's officially time for the big reveal!
#LTfrancais: LE PLAN
Day 1: Paris
When the wino arrives, we'll sob uncontrollably until the boys get uncomfortable and make us stop. Then, thanks to Habitat Parisien, we will check in here: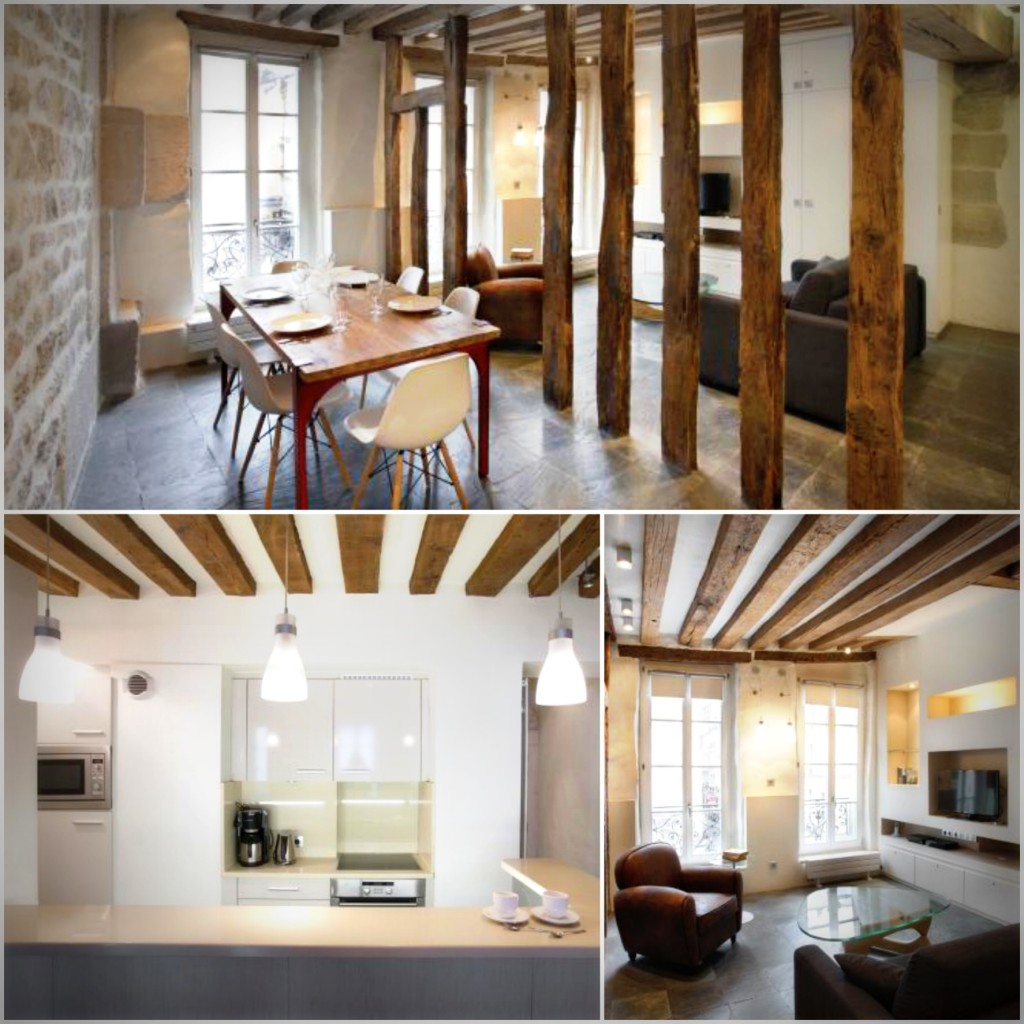 Photos Courtesy of Habitat Parisien
What's that, you say? Oh, it's just our very own Parisian apartment in Saint-Germain-des-Pres, one of our very favorite neighborhoods in Paris. Yep, we're kicking off in style.
After our reunion this summer at The Bar at the Four Seasons Gresham Palace in Budapest, the natural conclusion is that all reunions henceforth shall include a cocktails & gossip sesh somewhere fancy. This time, we'll be donning our finest Parisian apparel, ditching the boys for a few, and heading to Le Bar at the George V. To say we can't wait would be an understatement of epic proportions.
From here, we don't have many things on the list for our first night, because you don't want to over plan for Paris. We're going to let the winds take us on this one, and just assume it will be a lot of wine drinking, a lot of fromage eating, and a lot of photo taking.
Day 2: The Loire Valley
Yeah, so. You know how we're def meant to live in a palace? And how we adore Tripadvisor's Flipkey (see here and here for reminders)? Well, this list of dream properties magically appeared on our screens last week, one thing led to another, and long story short: we're waking up first thing in the morning on day 2, hopping in the car, and driving straight to THIS, in the heart of the Loire Valley: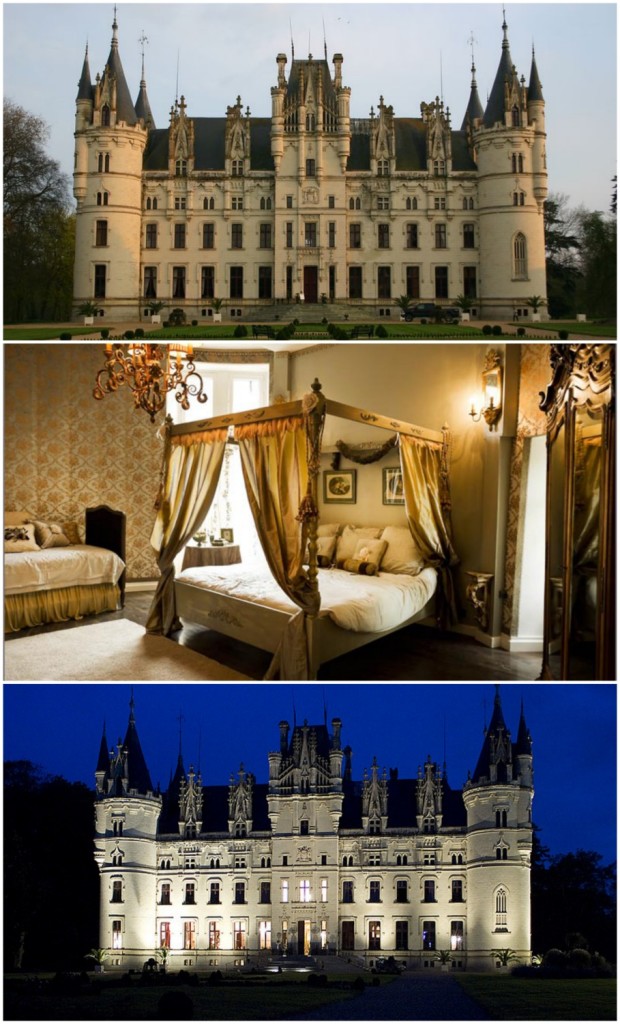 Photos via Chateau Challain
Yep, castle dreams coming true, all thanks to our Flipkey fairy godmother.
Day 3: At Home with the Romantic & Hubs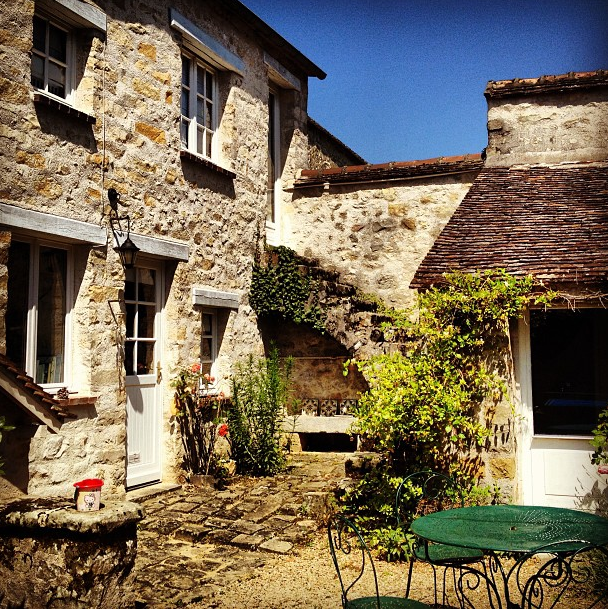 And we shall never be apart again. Because this is where the romantic kidnaps the wino and her boyfriend forever and ever and ever. Also, if ever there was a time to get a goat and start making homemade chèvre, that time is NOW (ahem, the hubs).
SO, how to keep tabs on us?
There's going to be a lot to follow, that is fo sho.
You already know where to find us on Twitter and Facebook, and we'll be updating our individual Instagram accounts like fiends, as always (@_theromantic and @_thewino). But NEWS! As of today, we are pleased to announce the launch of our official joint Instagram account!
Yes, you can now also find us @lazytravelers: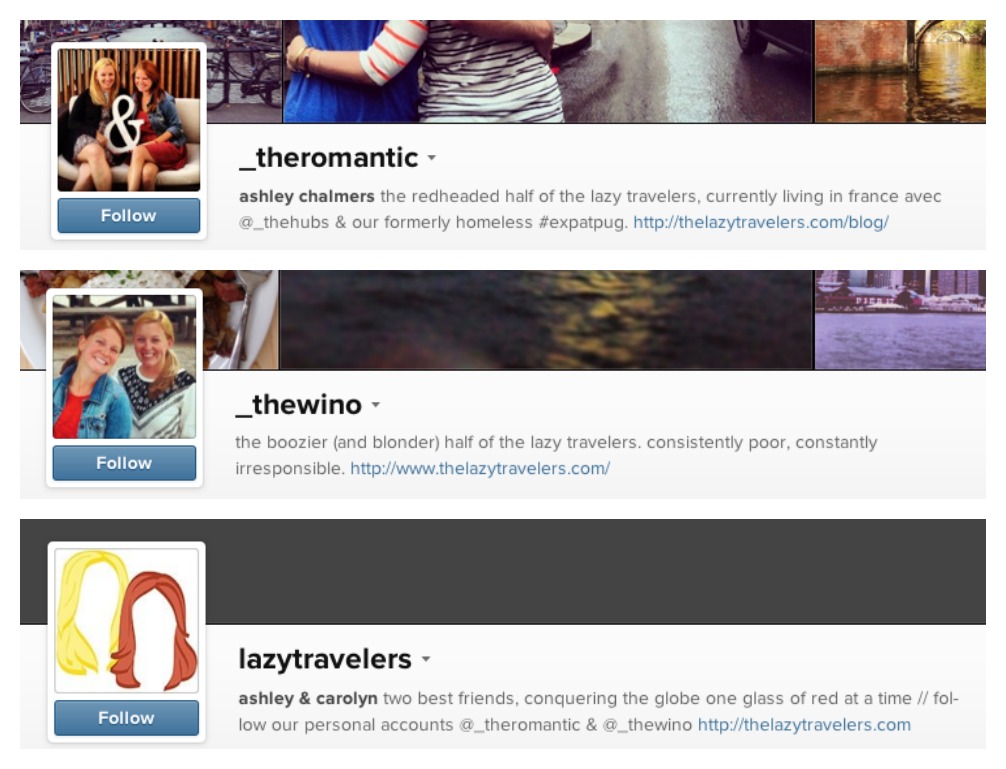 Our individual accounts are still thriving, so we recommend keeping an eye on all three.
Can't wait to share our upcoming adventure with you all! Ahem, vous.
xo!
the romantic & the wino