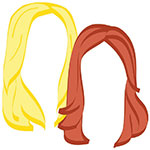 Depending on where you live, you might be dealing with the same (disappointing) unseasonably warm weather we're each facing in Philadelphia and London this holiday season. While it looks like a white Christmas will take place only in our dreams this year, we can't complain too much — we had a quick preview of a real winter wonderland during our very alpine #LTfriendsgiving, and it was everything we wanted and more.
We have lots to share from our long weekend in the French Alps, but we thought we'd start at the very beginning: with our snowy Auto Europe car trip through the winding mountain roads that took us from Geneva to Val d'Isère.
First step: choosing the perfect car rental for our adventure. Knowing we'd likely face slippery conditions and narrow, winding roads, we felt strongly about having a 4-wheel drive vehicle that could get us safely to Val d'Isère. We also came with four people's worth of luggage, all the ingredients for a traditional Thanksgiving meal, and various ski equipment, so a spacious SUV was a must.
Plus, doesn't she look gorge on the open Alpine roads?!: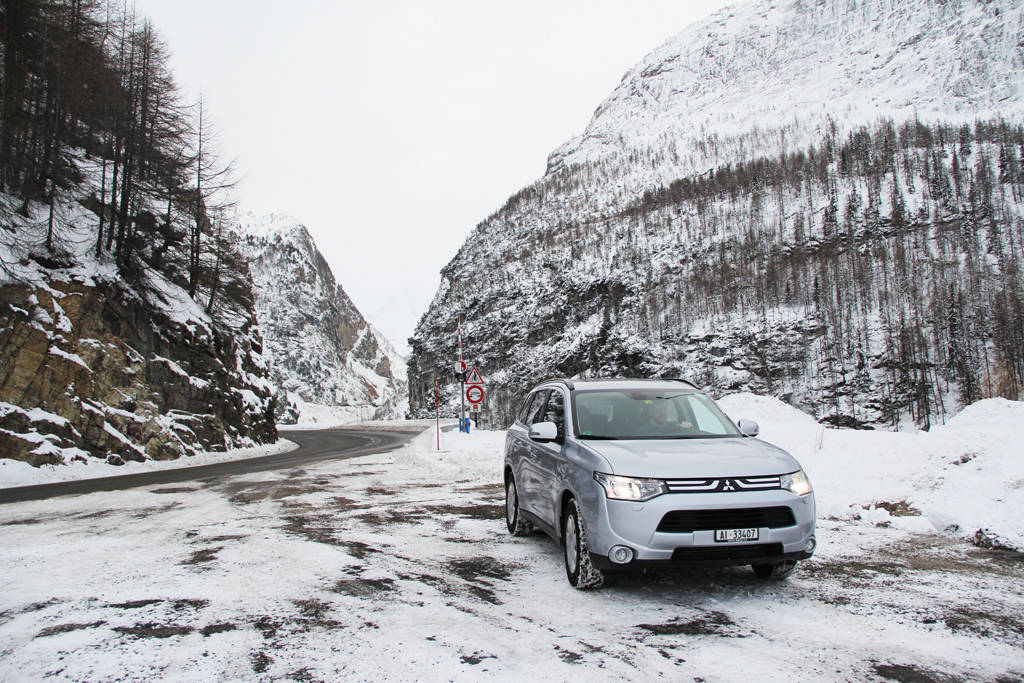 spacious & safe  & the hubs behind the wheel? check, check & check
We've had our share of headaches with car rentals in the past, but we have to say, our pick-up process with Auto Europe was seamless. We rolled off the plane in Geneva, high-tailed it to the Hertz desk, and after a short wait for a shuttle to take us to the garage, we were off to Annecy for lunch in our four-wheel drive SUV.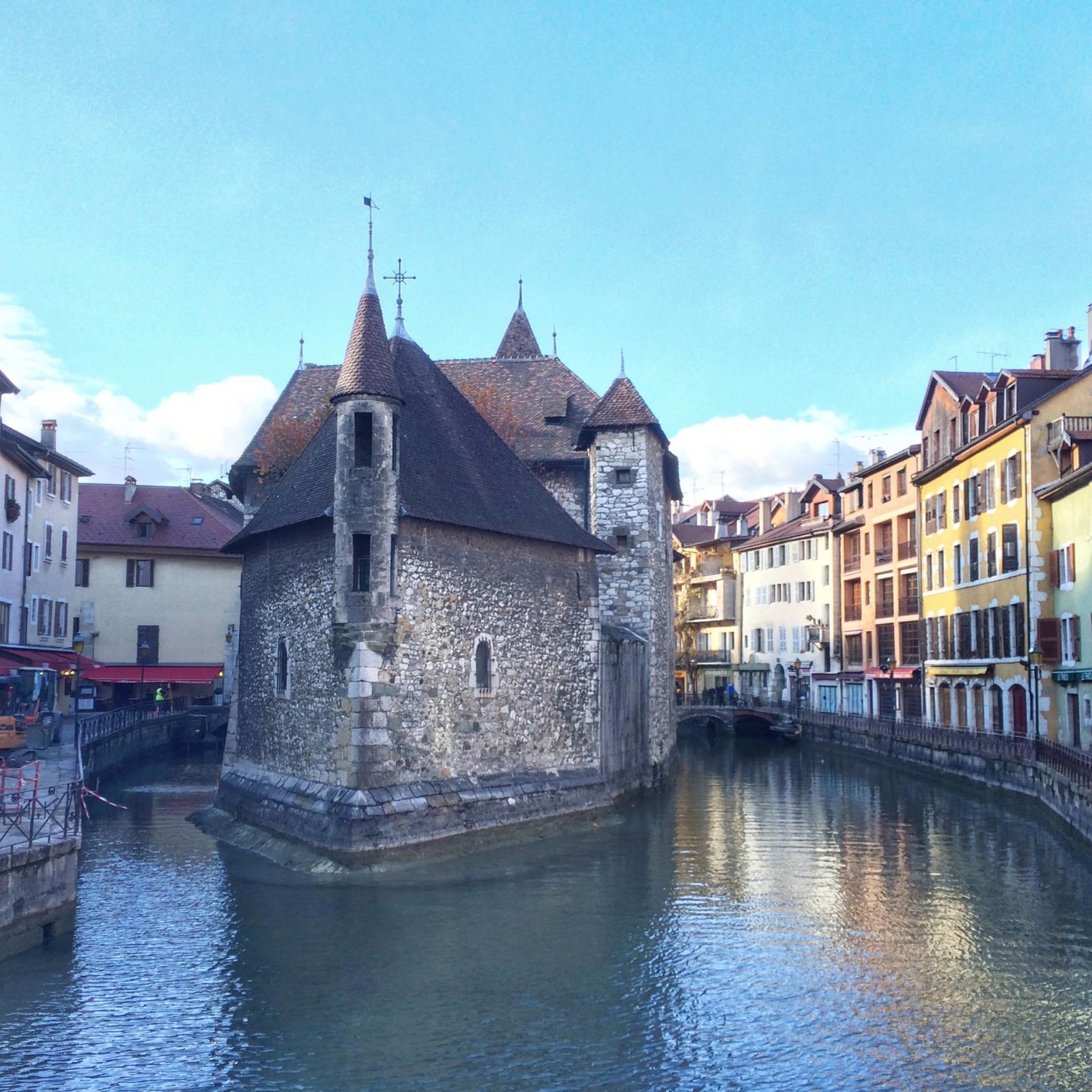 [photo via instagram // @lazytravelers]
The short 35-minute drive from Geneva to Annecy passed in a flash, with the four of us catching up and planning for our holiday weekend ahead. We parked our SUV near the Vieille Ville neighborhood with plans to walk around the city and grab a bite to eat. We did NOT, however, account for the near-frigid temperatures, so after snapping  a few photos, we decided it was time to track down a cozy restaurant.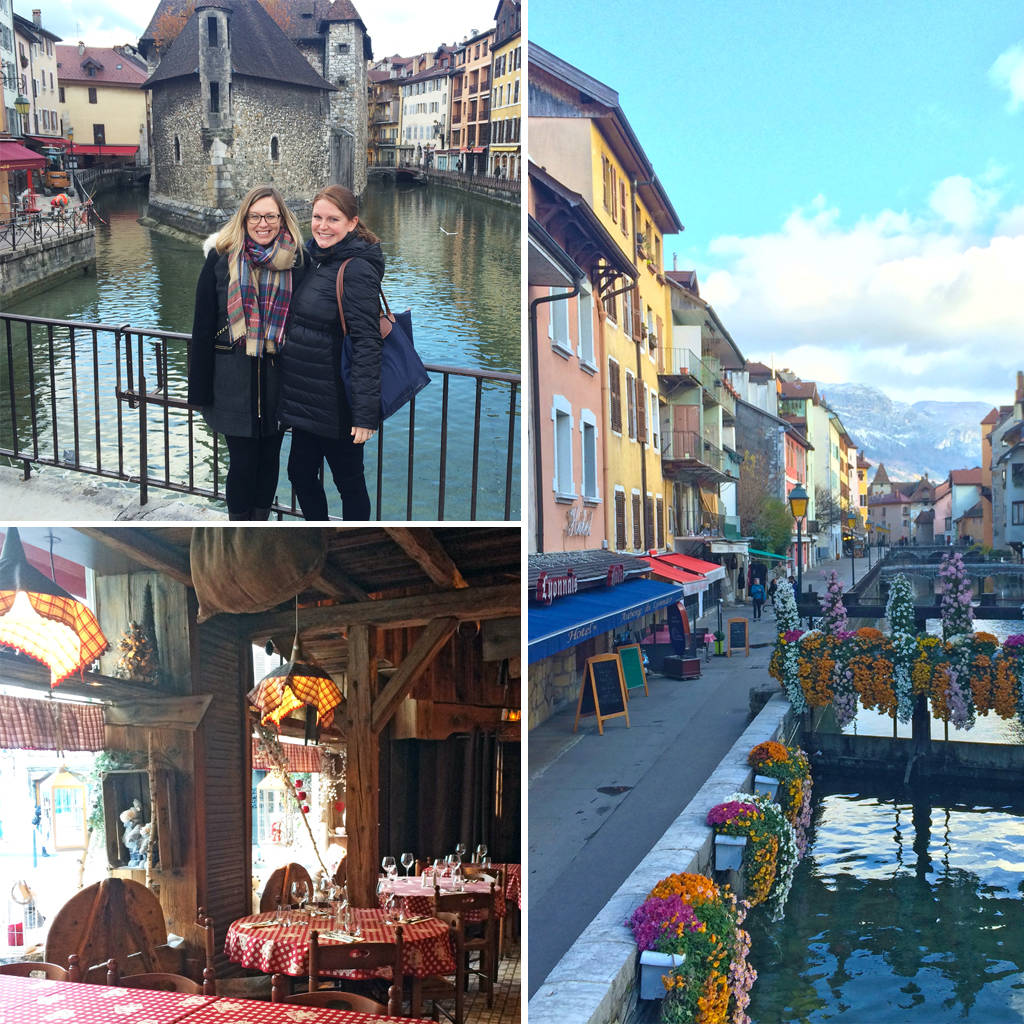 We arrived right in that European sweet spot when restaurants just start to wrap up lunch, so our food options were looking dire… until we stumbled upon Chez Mamie Lise. We were concerned it would be a bit touristy, but, along with two more weekend travel-mates, Amy and Patrick, we ended up nestled into our own little corner of the upstairs, eating all the fondue our server would allow.
With our bellies full of French cheese, we departed Annecy for Val d'Isère, making a quick pitstop at the grocery store for the weekend's essentials (read: wine, bread & cheese). Then, we settled in for our 2-hour drive through the French Alps, which had just received a fresh coat of snow in the days before our arrival.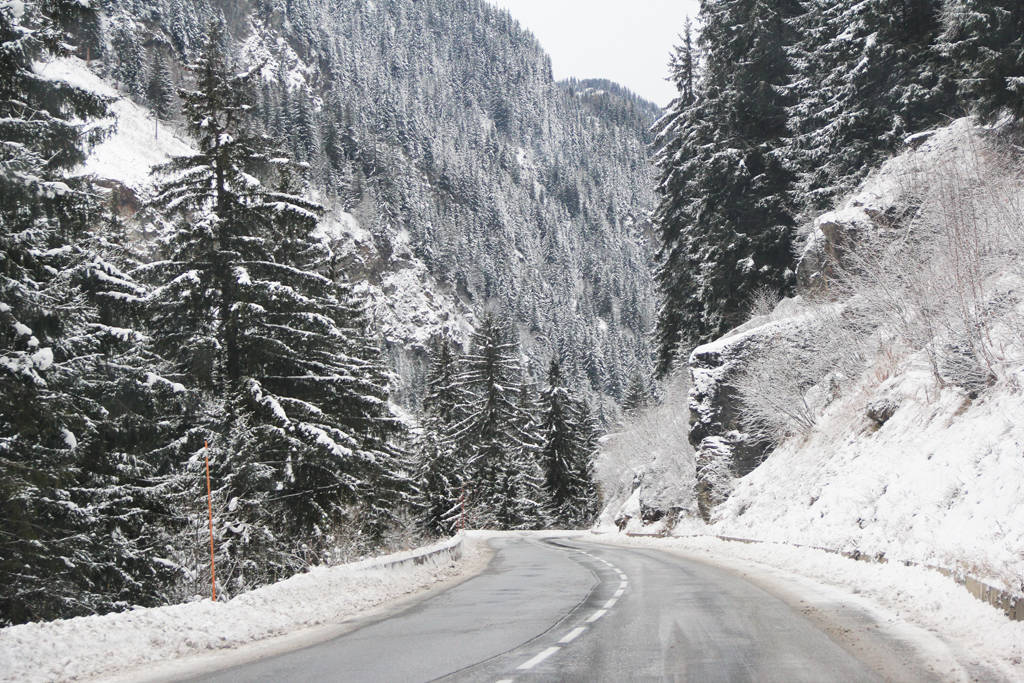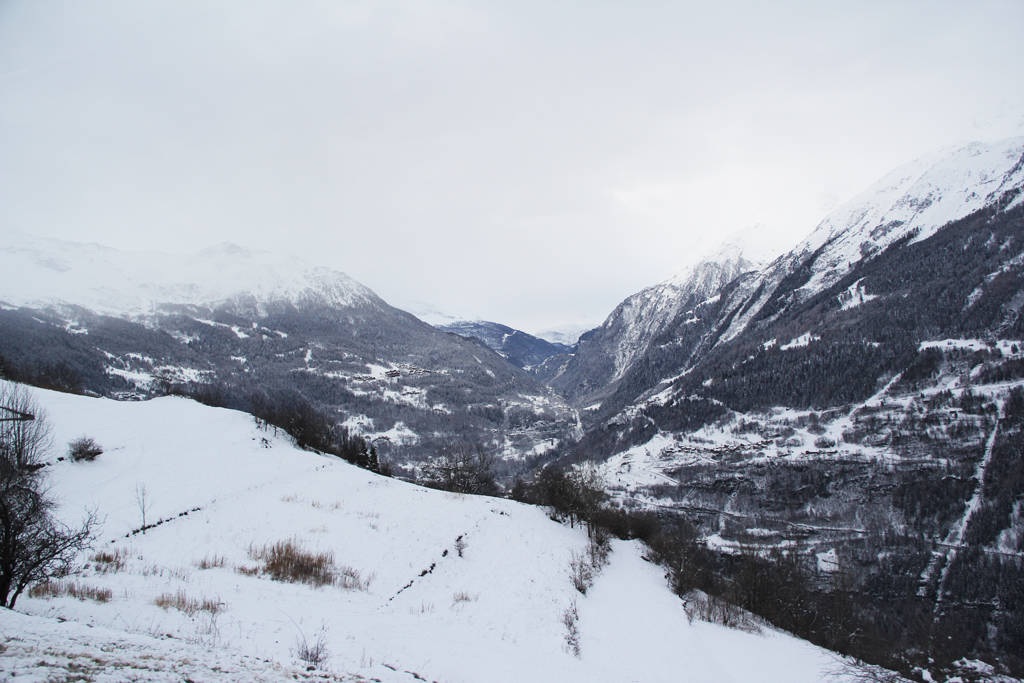 We left the driving up the hubs, because lazy, but not before getting our photo looking cute in the front seat. It's all about our image, ya know?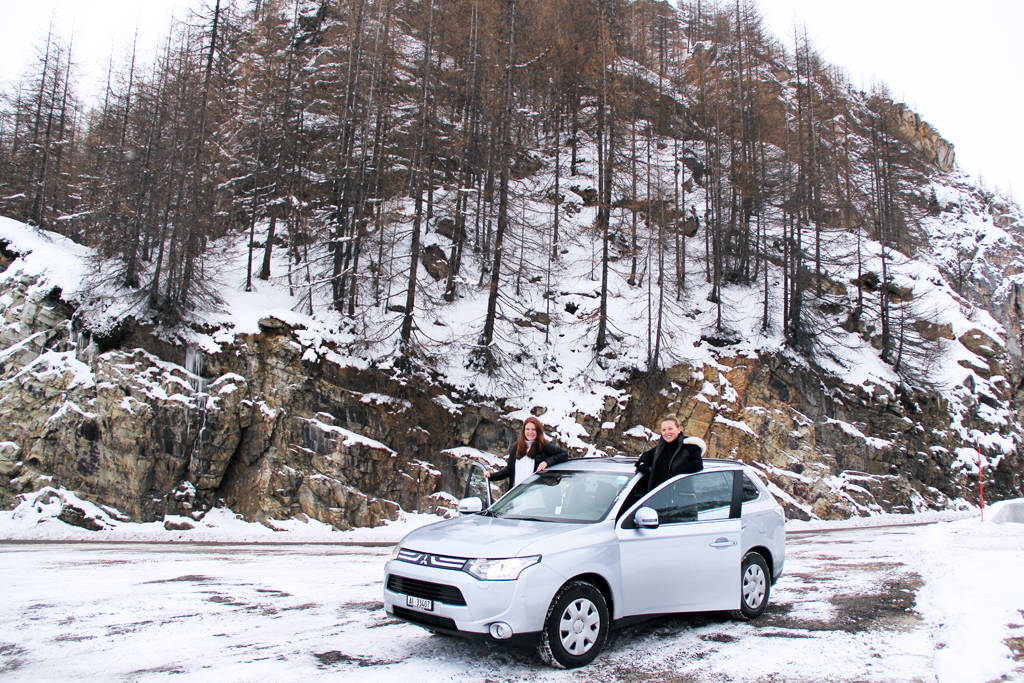 While the wino and her husband took turns napping in the roomy backseat and the romantic snapped pics of our beautiful surroundings, the hubs expertly navigated the alpine roads — despite having to stop once to ask directions from two French women and a pack of barking St. Bernard's. (We're sorry for pointing and laughing at you from the warm car, Jeff.)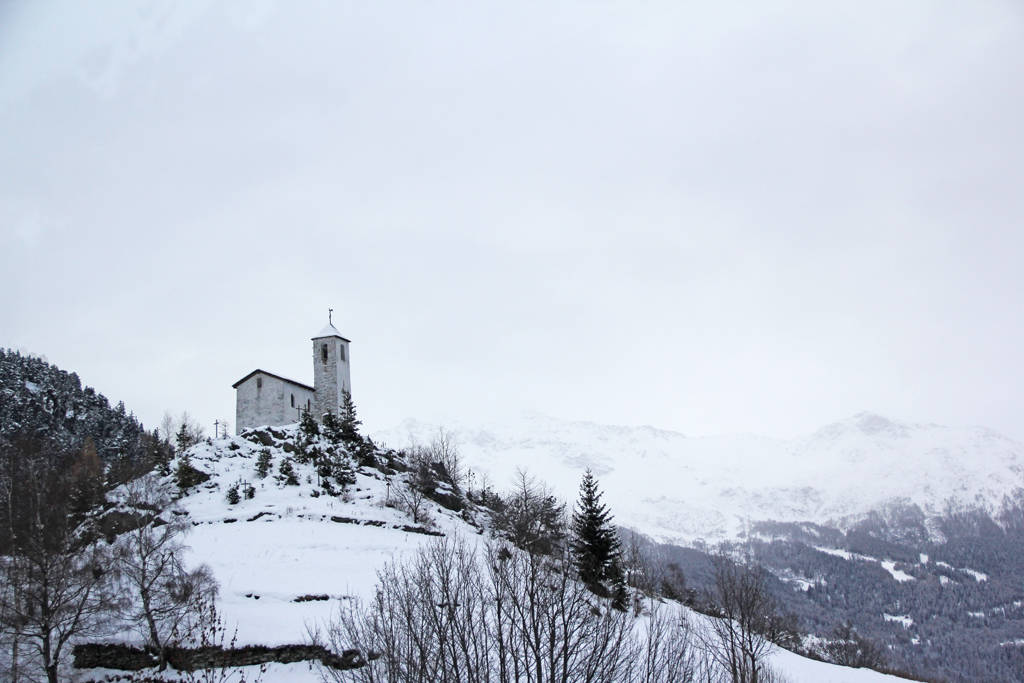 A few hours later, and we were at the door of our perfectly perfect French chalet… but you'll have to wait for the next post before we dive into those details. It's worth the wait, we promise!
We've taken our fair share of planes, trains, and automobiles… and buses and taxis and ferries and river boats…but we have to say: picking up a car straight from the airport and having the freedom of taking our time and driving at our own pace felt downright luxurious, and set the tone for an extremely laid-back weekend.
Merci beaucoup, Auto Europe!
xo!
the romantic & the wino
– Our rental car was sponsored by Auto Europe. All opinions are, as always, our own.