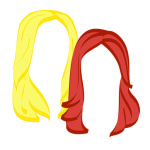 If you followed along on our trip to Mykonos with My Greek Villa, then you already know we had an amazing week filled with stunning views and insanely delicious food.
It's no question that Mykonos is a dream destination for foodies, honeymooners & girls' getaways, but one thing you might not have guessed is that it's the PERFECT place for anyone obsessed with Instagram.
* raises hands *
Guilty as charged.
Though we've had our account for quite awhile, and have posted on it pretty religiously, this year took us to destinations that really helped us up our insta-game.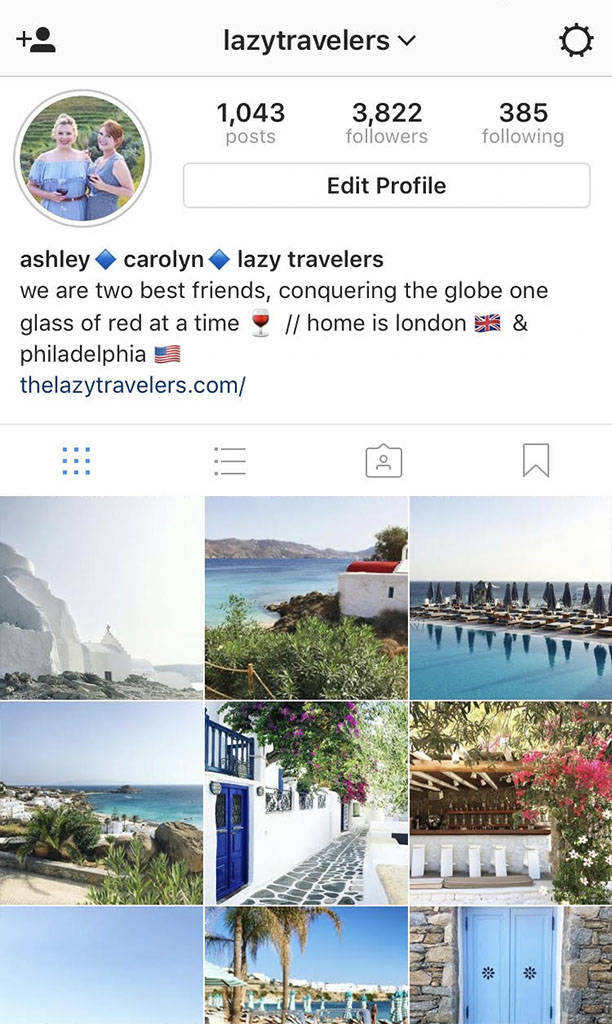 HEART EYE EMOJIS FOR THESE COLORS.
(you should follow us @lazytravelers)
We figured not all our blog readers are on Instagram. Instead, we wanted to share a quick round-up of our most favorite photos from the week. And, fine, maybe we even snuck in a few that didn't make the cut the first go around. Honestly, putting this post together was kind of a good excuse to just go back and drool over the scenery once again. If it convinces you to book your own trip to Mykonos with My Greek Villa, well, that's just a bonus.
We very clearly fell in love with whitewashed houses & cobblestones of Old Town.
(We were also pretty pumped to see this one regrammed here and here!)
As we drove, we laughed & sang along the dusty roads that looped us up into the center of the island and overlooked the sea.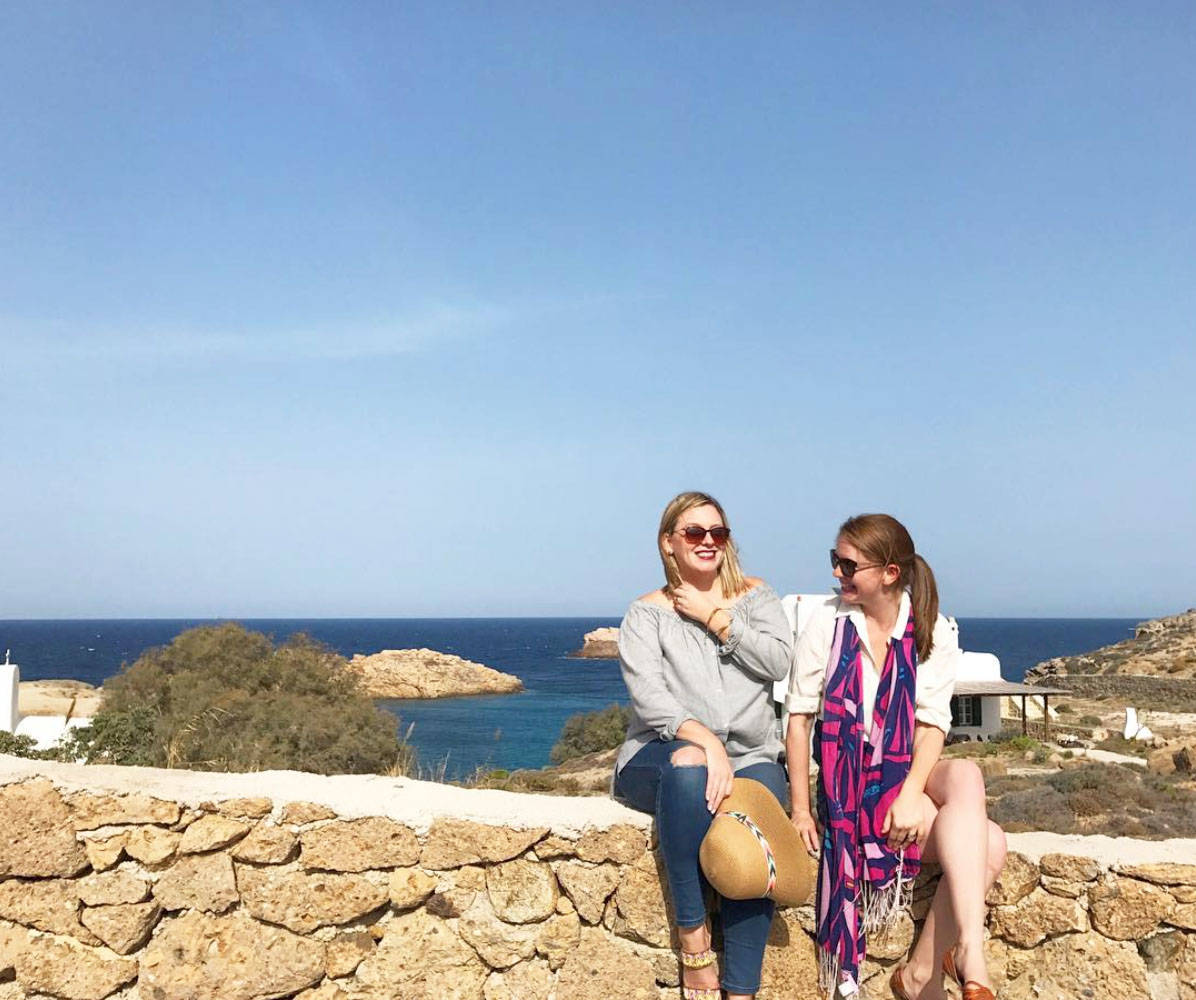 We decided on a new favorite flower, and thy name is bougainvillea (and this one was shared here, too… we told you, Mykonos is popular!)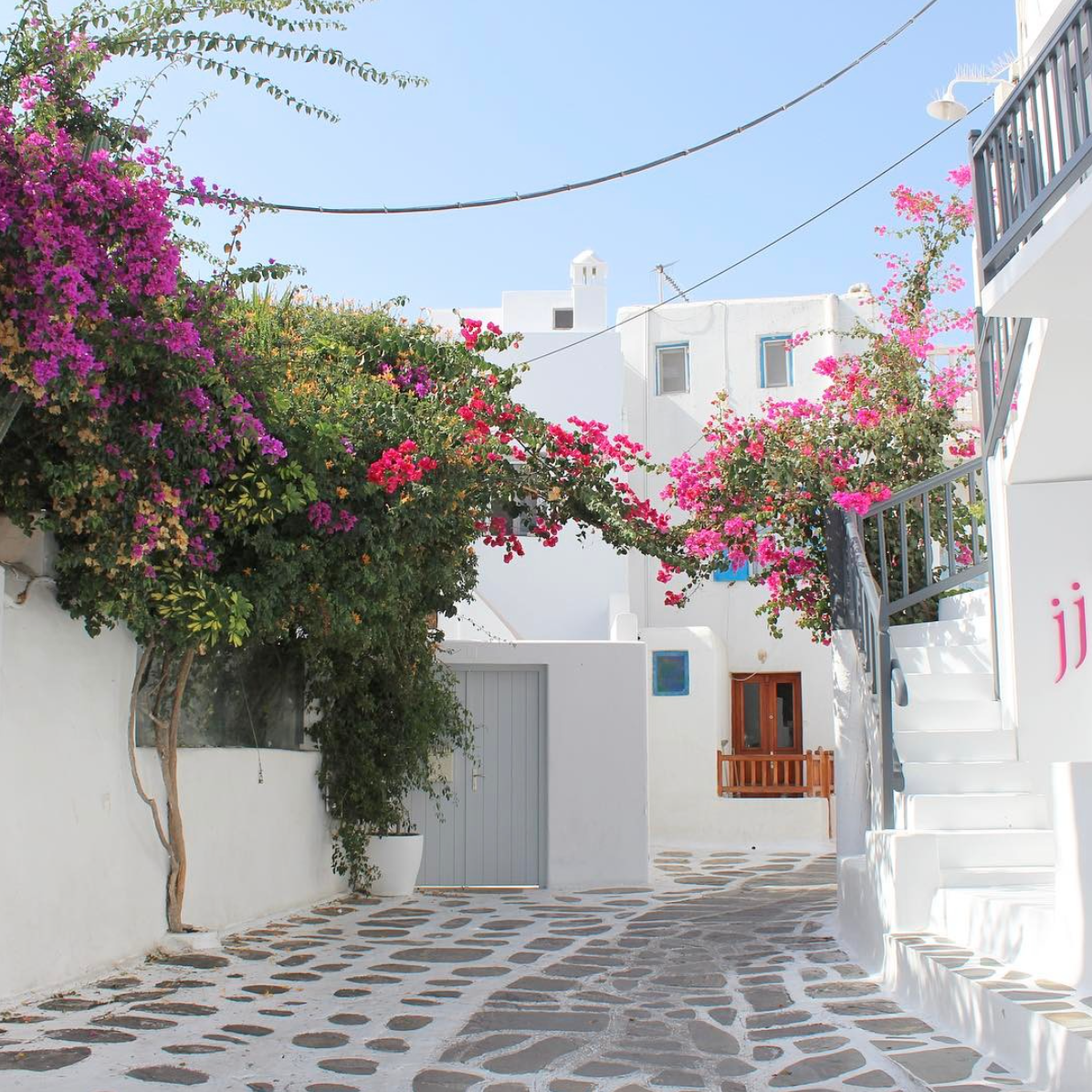 And we seriously considered whether we had room in our suitcases for that evil eye pillow. We settled for lots of jewelry instead, and found some similar Rebecca Minkoff pieces if you're in the market. Check out this necklace and these earrings!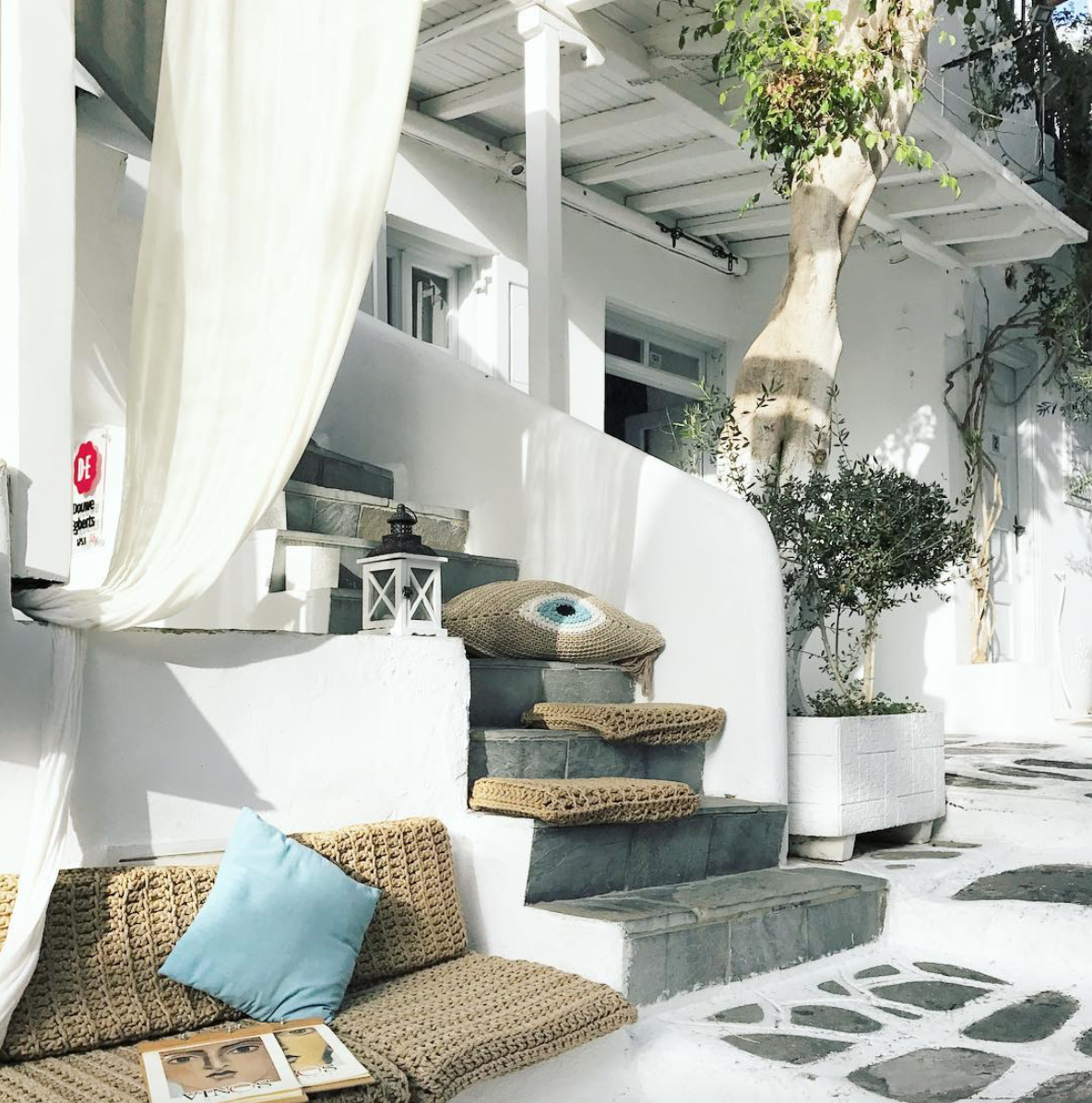 We also wondered if we have any friends we could convince to get married at this church, just so we can attend a destination wedding with this as a backdrop: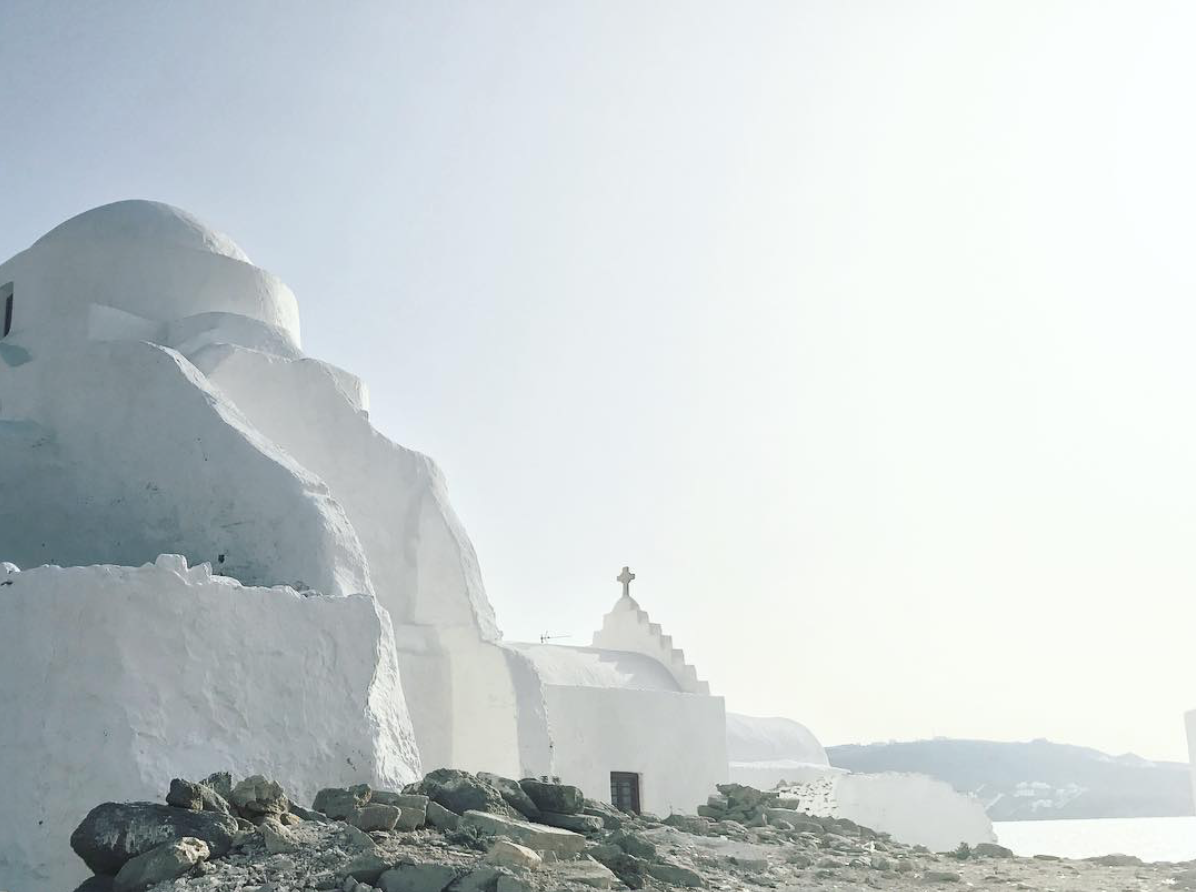 We drove to and from the old town multiple times, happy to take in this view over & over again.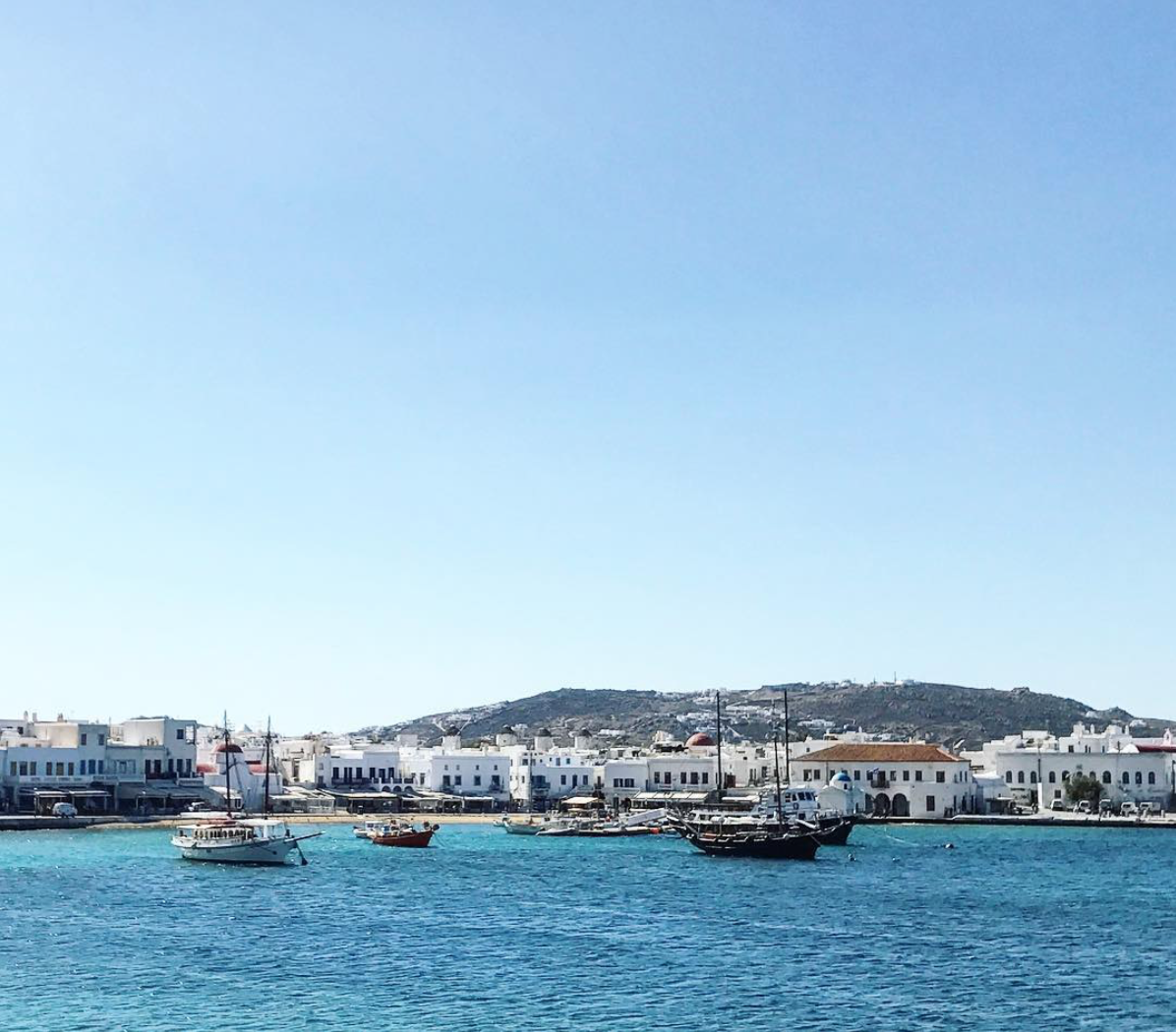 But at the end of the day, without fail, it was sunset from our terrace that we most appreciated.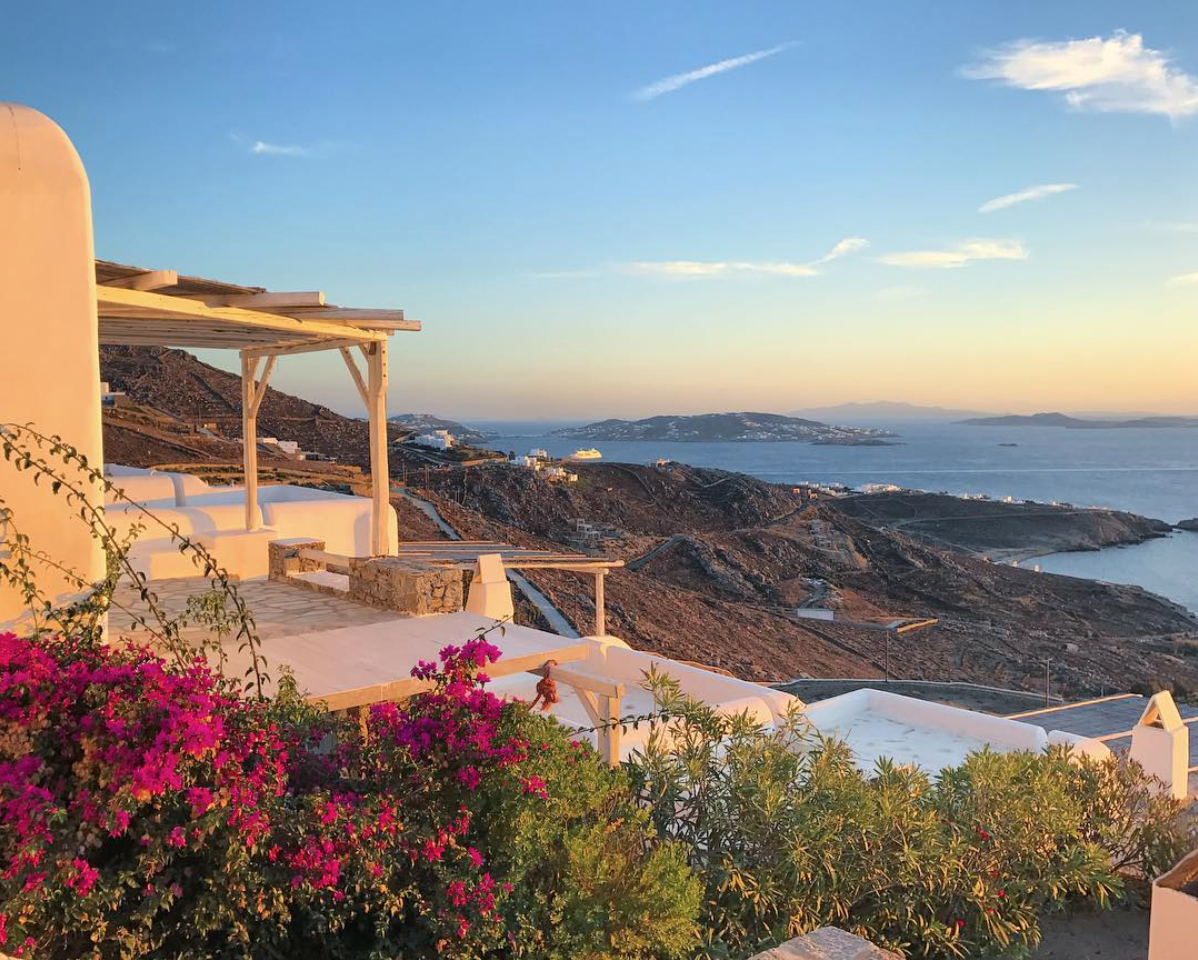 What is that you say? You've been following our Instagram and still can't get enough of our Mykonos photos? Fear not! We have literally– and we mean literally– hundreds of photos that didn't make the cut.
Like this cute little church, dressed to the nines in colorful flags.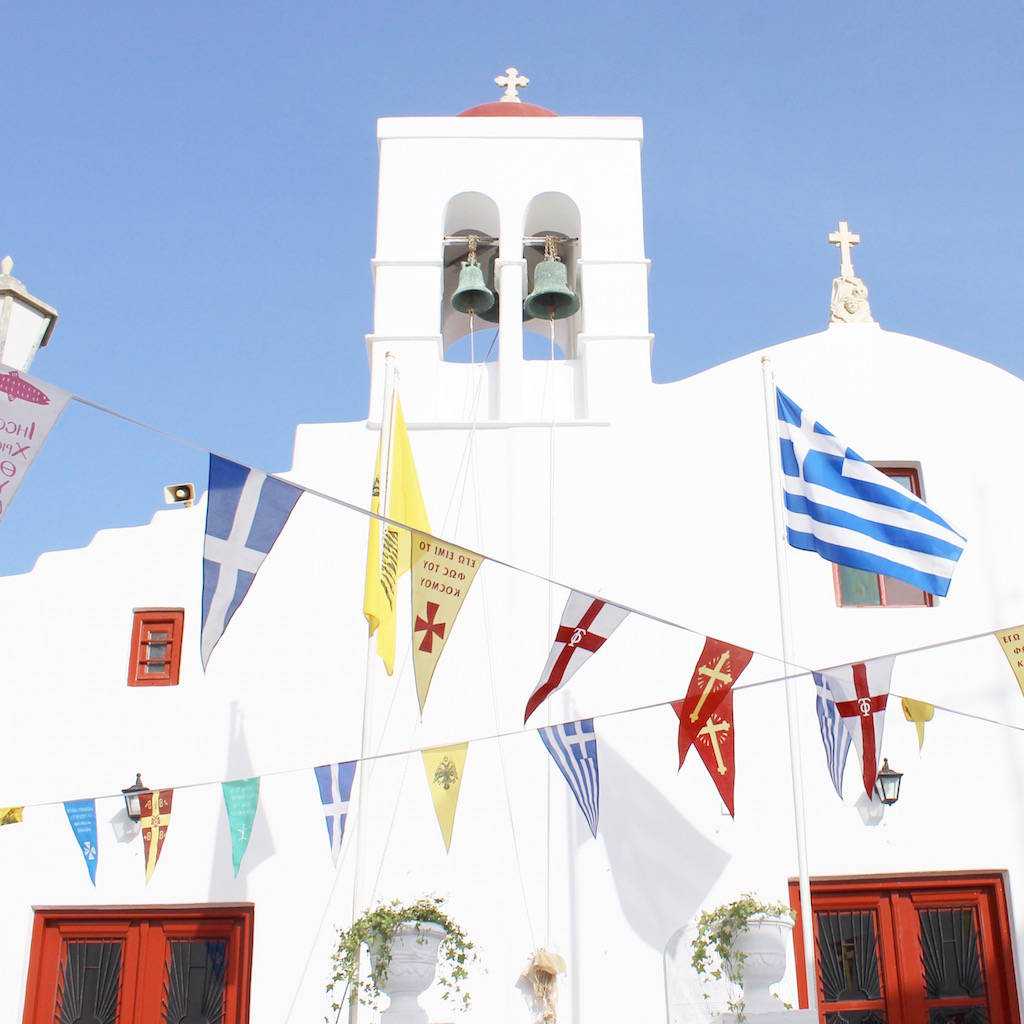 And what about this restaurant, tucked away in the tiniest sunlit alley?
Or this orange kitty, taking in the street scenes.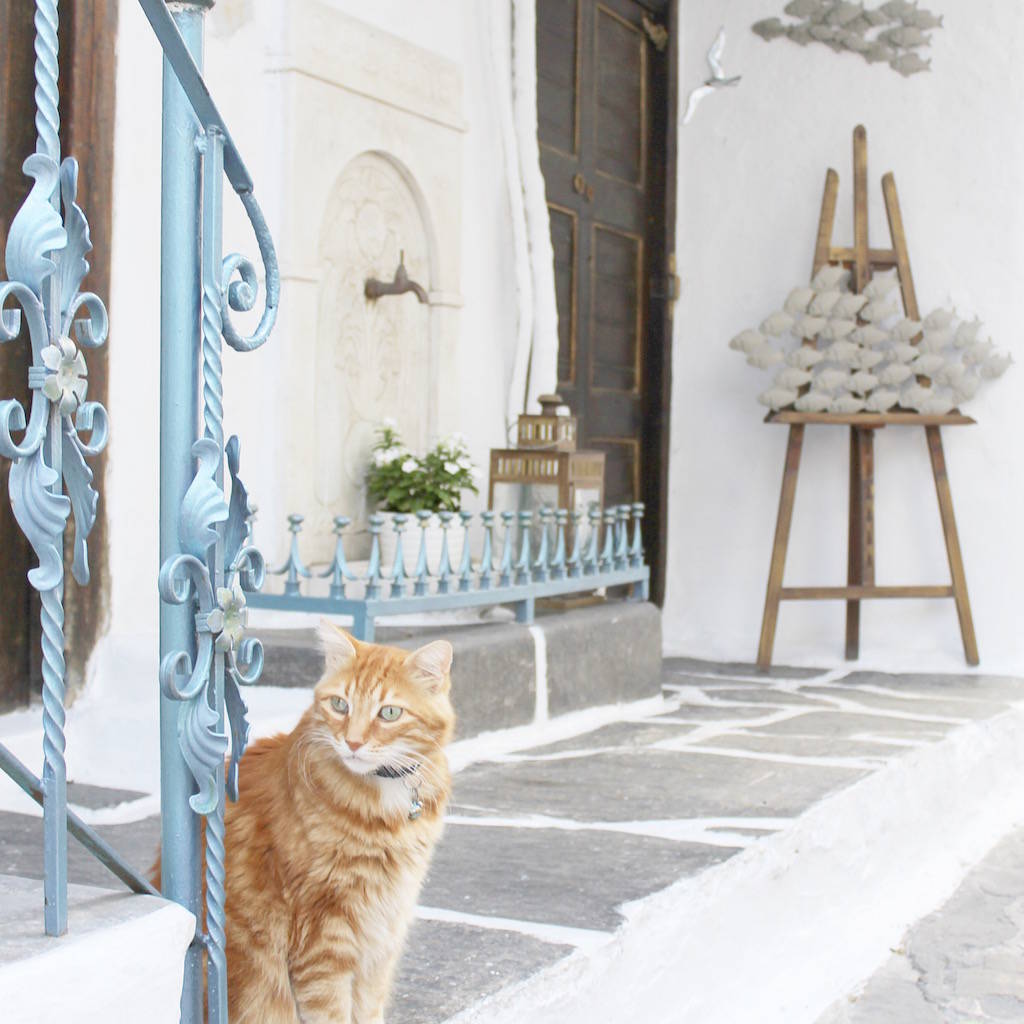 And this colorful sunset scene by the sea?

Mykonos, you were a dream. We can only hope to see you again soon! And until then, we solemnly swear to keep sharing photos of you on Instagram.
xo,
the romantic & the wino
– Our trip to Mykonos was in partnership with My Greek Villa, but all opinions are our own.