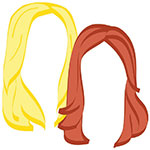 It's been just over two weeks since we were reunited in Manhattan for the epic week that was #LTnyc, and somehow, we still can't wrap our heads around it. This time 14 days ago, we were together. In the same room! It just feels wildly surreal that it's all over so quickly, but alas. Time flies when you're having fun.
And, while we're spouting out cliches: old habits do, indeed, die hard. As you may recall, the romantic had a few musts for her time back in her adopted hometown, and though we didn't get to them all, we did a pretty good job.
We have lots to spill on where way stayed and how we fared outside of the Upper East Side, but you can bet that even if our surroundings changed, we stayed very much the same. Just like the good old days, we enjoyed nothing in moderation and binged on everything we love about New York.
Beaucoup de catching up // Way back when and two separate times, we were pseudo-roomies for a month or more while the wino hunted for a place of her very own. This meant that, much to the hubs's chagrin, we spent a lot of time drinking wine, gossiping, and you know, creating this blog.
As soon as the romantic arrived on night one, we nestled into our room at The Library Hotel, popped open some wine, and started exchanging belated Christmas and birthday gifts. Even The Library left us a little treat!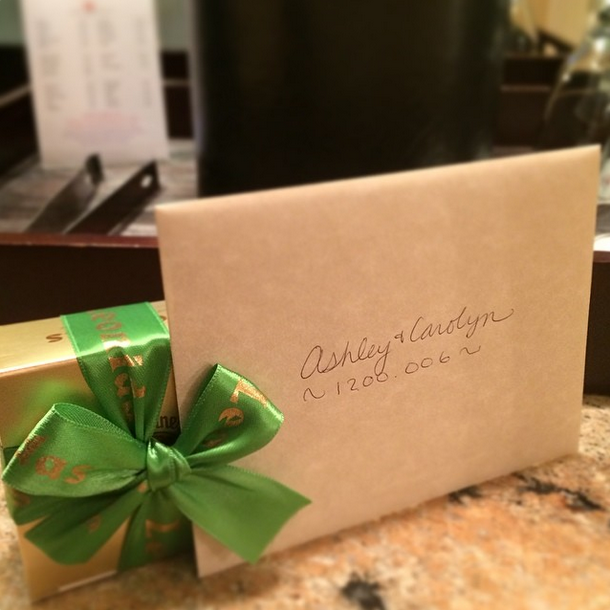 As the hubs was still in France for one extra day, the wino's fiance served as an excellent stand-in and watched ice hockey while we gossiped. (Though once he left, we clearly put on Friends.)
Beaucoup de bagels & pizza // Since moving to Europe, the romantic has become very cultured… by which we mean, before she didn't drink coffee and now she does. And who comes to NYC and doesn't enjoy coffee & a bagel at least once?
We assure you that this was a priority. First, an everything bagel at The Library Hotel on our first morning: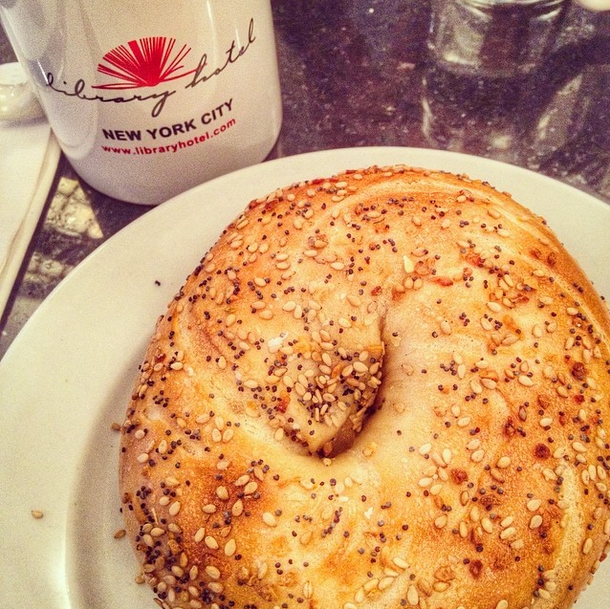 And later, a whole wheat Ess-a Bagel and Dunkin Donuts coffee on our last morning: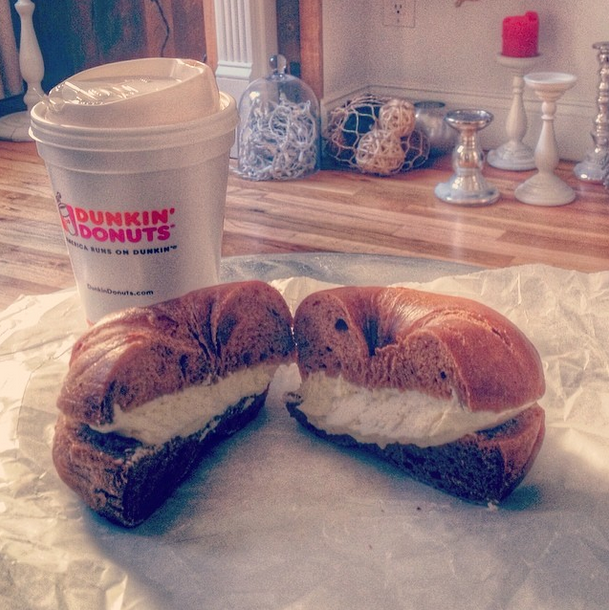 Similarly, because she lives in the middle of bumblef*ck France, delivery is really, really not an option these days. A late-night drunk pizza delivery to our Hotel Giraffe suite on night three was clearly necessary.
Ok, fine, and it was required again to our Sixty LES penthouse later in the week. AND we had plenty left for cold pizza in the morning!
…we are very aware that we sound like frat boys right now, but whatever. It was everything we wanted and more.
Beacoup de vin // This could probably go without saying, but there was A LOT of wine consumed. Like, a ton. Between the afternoon wine & cheese receptions at each Library Hotel Collection hotel (heaven!) and the champagne we seemed to always have on hand, we were more than taken care of.
And yet, regrettably so, we don't have any photos to share with you. So let us say this: we drank wine, we played a lot of rounds of "Heads Up" on the wino's iPhone, and there were a fair amount of hangovers. Pretty standard across the board, we'd say.
Beaucoup de pampering // We're no strangers to DIY manis & pedis, but #LTnyc only fell into place thanks to a wedding of two of our nearest & dearest. This meant that a full morning of girly prep time was necessary — complete with getting our nails did at the Ballet Slippers Spa Lounge and blow-outs at DryBar, both in Murray Hill.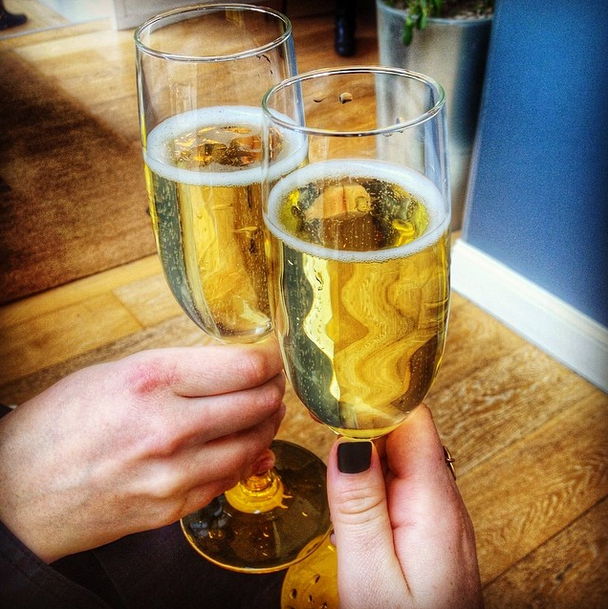 Any day that starts with champagne and ends with more champagne is ok by us.
Beaucoup de nights out on the town // We don't mean to give the impression that we were holed up in our hotel rooms the entire trip… as much as we probably could have, actually, because they were all amazing.
But no, quite the opposite! We saw the revival of Les Misérables on Broadway, tested out the cocktail scene at more than a few bars that we can't wait to tell you about, traipsed up to our beloved UES for burgers and beers, and, of course, got all glammed up for the wedding night down in Soho.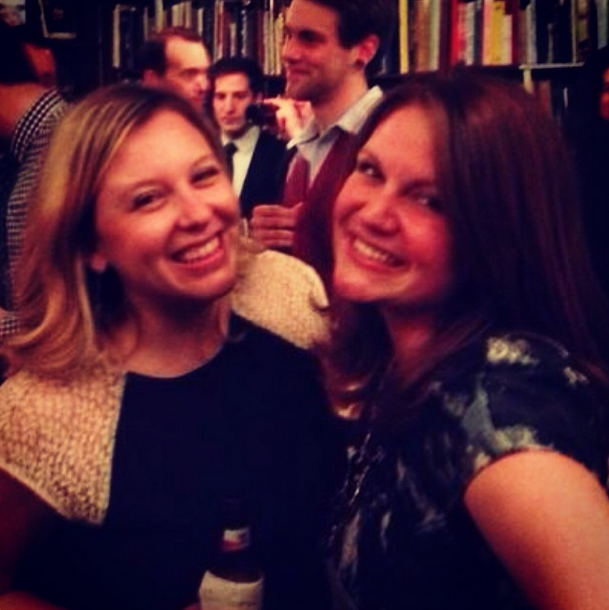 We are basically huge party animals.
Beaucoup de bloodies // Absolutely no Lazy Travelers' reunion means anything if there isn't brunch involved at some point. We were worried that NYC's new anti-fun brunch laws would leave us searching for a suitable spot, but thanks to a recommendation from one of the romantic's friends, we ended up at The Crooked Knife in Murray Hill for unlimited bloody marys and mimosas on Sunday afternoon.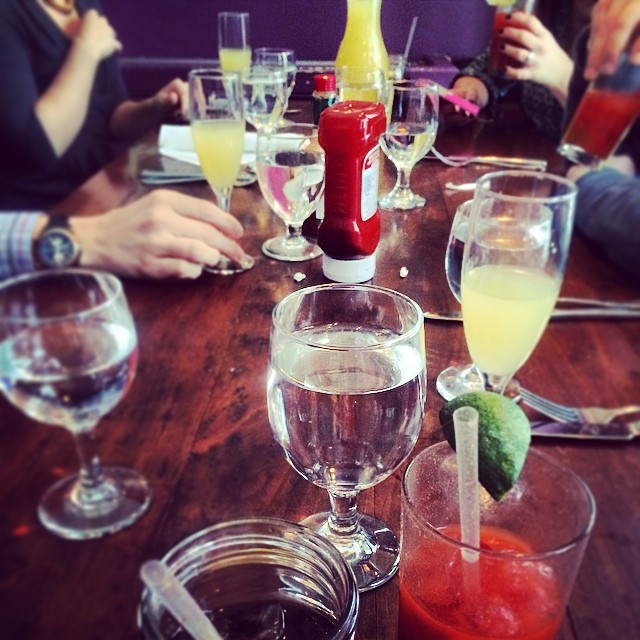 Good news: the food was tops (we went with the eggs benny and the burger), the bloodies and mimosas were on point, and the classic rock music selection pleased our significant others.
Dying to hear more? Have no fear, friends, we'll give more details soon on all the shenanigans we mentioned above. In the meantime, catch up on everything #LTnyc by peeping the hashtag on Twitter and Instagram:
xo!
the romantic & wino
– Though the hotels mentioned above were media arrangements, all opinions are, as always, our own.