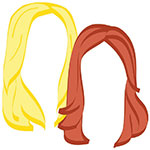 If you may recall, last year in Spain, we promised ourselves that no matter what, we would make a proper summer holiday happen again this August. Just recently, we made good on our promise. Now we're here to tell you about our two days in Porto and four days in the Douro.
True to our word, we picked a week, marked our calendars, and then promptly let life take over. We kept agreeing to pick a destination later. We just made the definite plan to go somewhere warm, and somewhere with serious pool/beach time.
Later showed up in June. Do you know what it's like to plan a sunny August beach vacation in JUNE? Practically impossible, is what. Most places are booked, and everyone you talk to is a REAL Debbie Downer about weather, crowds, etc.
As per usual, we let our conscience wallets be our guides. Step 1 was determining which destination was financially feasible from Philly during peak season. We briefly toyed with going somewhere exotic. If economy flights were going to cost $3k for half of us, let's live it up, you know? If you could see our whatsapps from this intense time, you would probably think we're crazy. Instead of reliving all of our indecisiveness, let's skip ahead.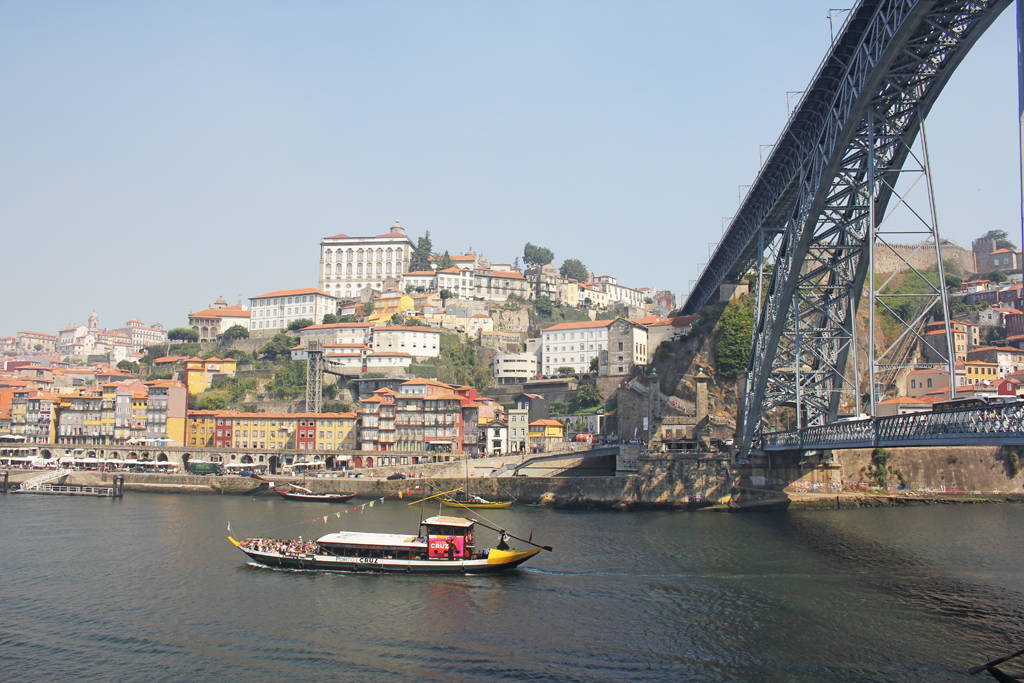 After much deliberation, we agreed on one week in Porto & the Douro Valley! Though they couldn't fly directly to Porto from PHL, Carolyn & Sean made their way to Northern Portugal by way of Lisbon, and we all reunited for one night before an early morning drive to our true destination:
The Douro Valley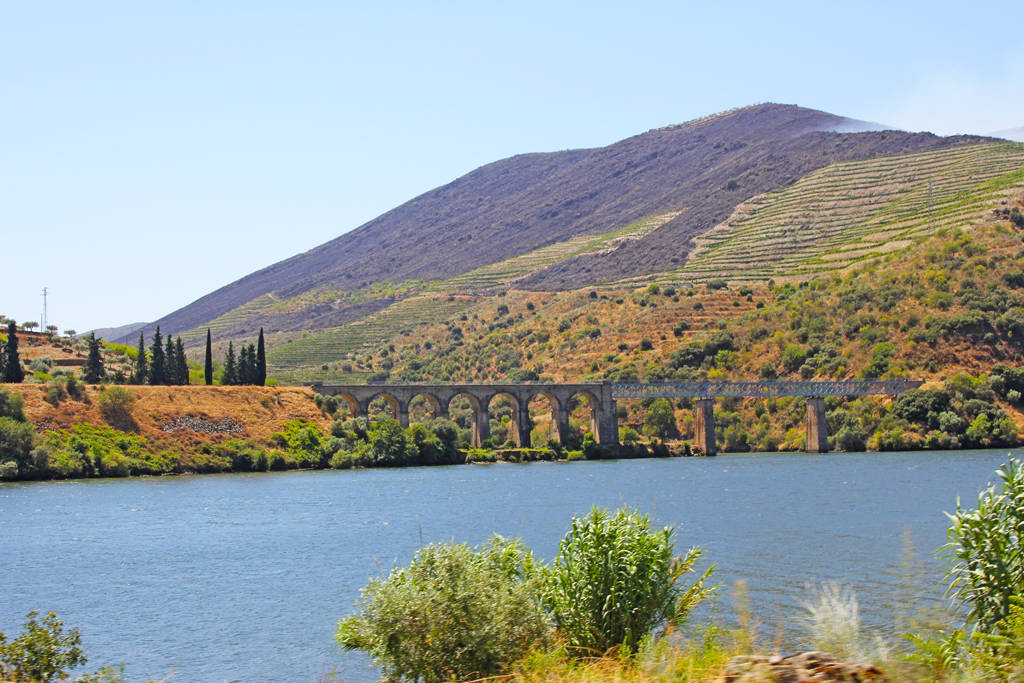 We loved it from the start, but especially. It totally disproved every negative thing people spew at us about last minute travel planning!
"You'll never find somewhere to stay."
We're not going to pretend that by the time the fifth person told us this, we were ready to punch them in the head. It was not because it wasn't true. Everyone was just telling us our biggest concern: we were NEVER going to find somewhere to stay!
We followed our own advice and lined up our non-negotiables right away: two bedrooms, AC, wi-fi, a POOL and comfortable social space. A gorgeous kitchen, outdoor patio, and a killer view would be added bonuses, but we could live without em.
If someone paid us for the time we spent googling villas all over Europe with availability for our dates? Well, we would be bazillionaires. With our own freaking villa. Finally, the wino found it: Lagares Douro Villas.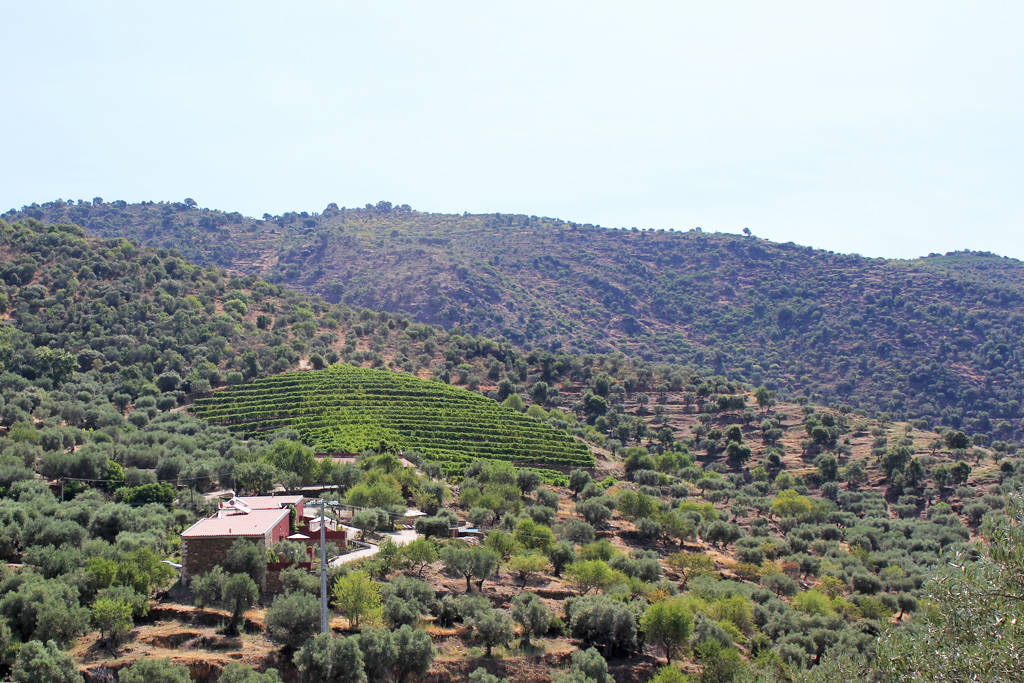 Our abode from a hiking trail we followed one morning pre-pooltime!
Though it was just under two hours from Porto, we arrived feeling like we were in the middle of nowhere — in the best way possible. We climbed the steps to the villa, and couldn't believe our eyes. It was, hands down, a million times prettier than the photos on the website. We're not even sure the pictures we took do it justice, either.
Along with daily maid service and fresh breakfast, the villa boasts two bedrooms, 1.5 bathrooms, a huge living room and an 8-person dining table. Our favorite part, however, was this massive, beautiful kitchen: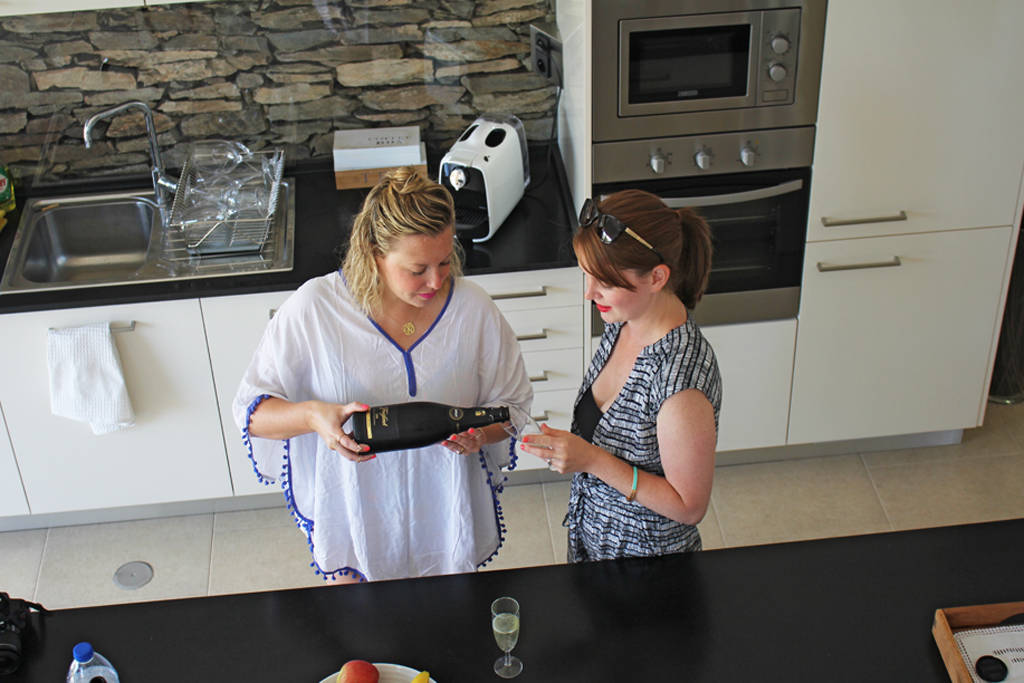 Outside, we had our own dining terrace, a shared cabana with the neighboring villa, and a shared pool. We were a little nervous about the shared pool, but the other guests were hardly around — and even if they were, there was certainly enough space for everyone.
"It's going to be SO hot, and AC hardly exists in Europe."
This was a little concerning, because Ashley wasn't too keen on finding out how #lazybaby fares in excessive heat — but we also kept wondering, like, how bad could it really be?
Turns out, not bad at all. During the day it was hot and sunny enough to don our suits and lay by the pool for hours without feeling like we were going to spontaneously combust. At night, we could comfortably stroll the grounds before heading to the rose ceremony, where Chris Harrison would tell us if we could stay another night, or if we should pack our bags.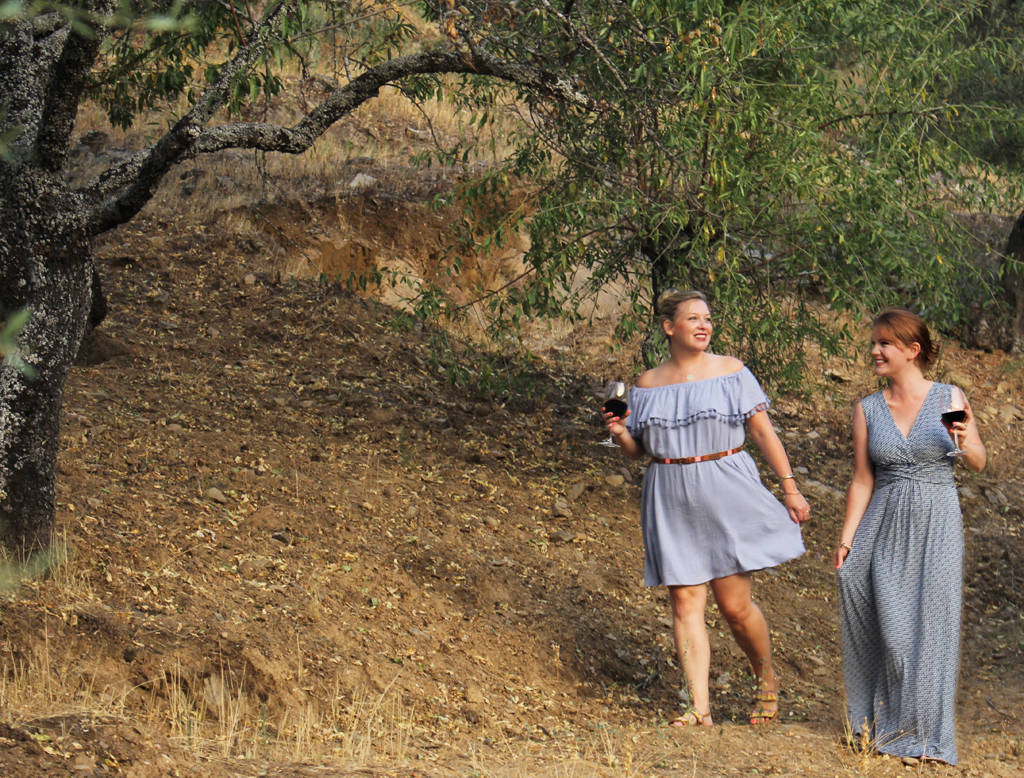 Should we be upset that neither one of our husbands ever gave us roses? We stayed anyway.
The days felt exactly like you would expect August in the Northern Hemisphere to feel, and the temperatures at night dropped so much that a few times, we switched the AC to fan and opened the windows. Because, we had AC, and no, it's not downright impossible to find it in Europe if you really want/need it.
"August in Europe is insanely expensive."
For four adults + one baby for four nights, the total of cost of our villa was…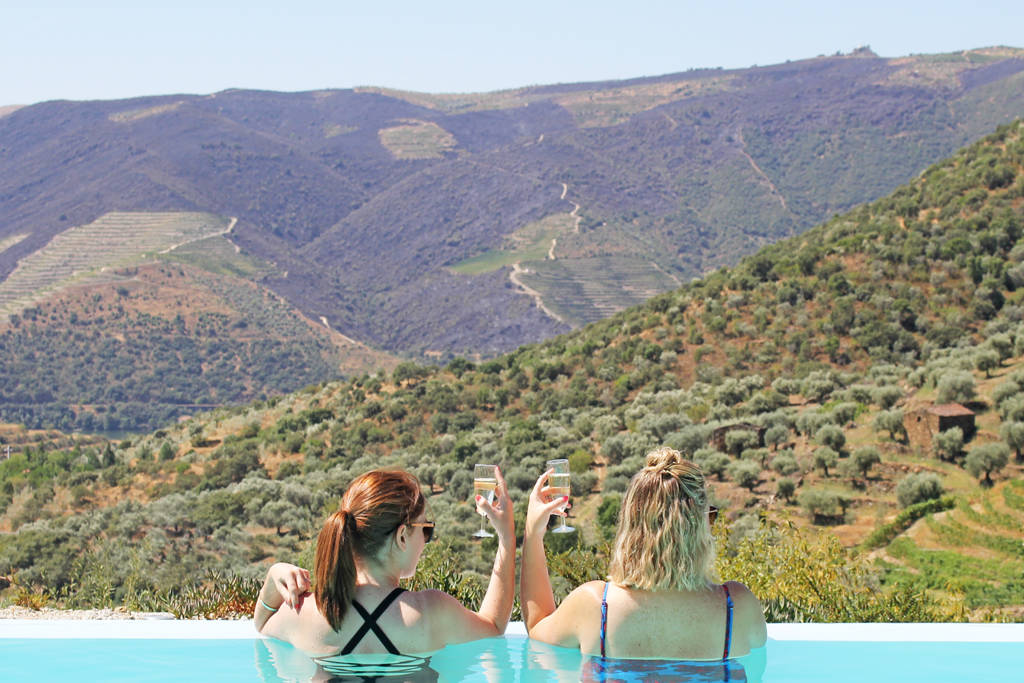 Are you ready?
€ 1,000.
That's right. We found a villa in Europe in August that ticked every box on our list, plus a few more, for €200/person. TOTAL. That's €50 per person per night.
In yo faces, haters.
"August in Europe? Yeah, you and everyone else. Good luck with the crowds."
This one was kind of our biggest fears, too. We can put up with a lot of things, but thousands of sweaty, stinky, half naked people? No, thanks.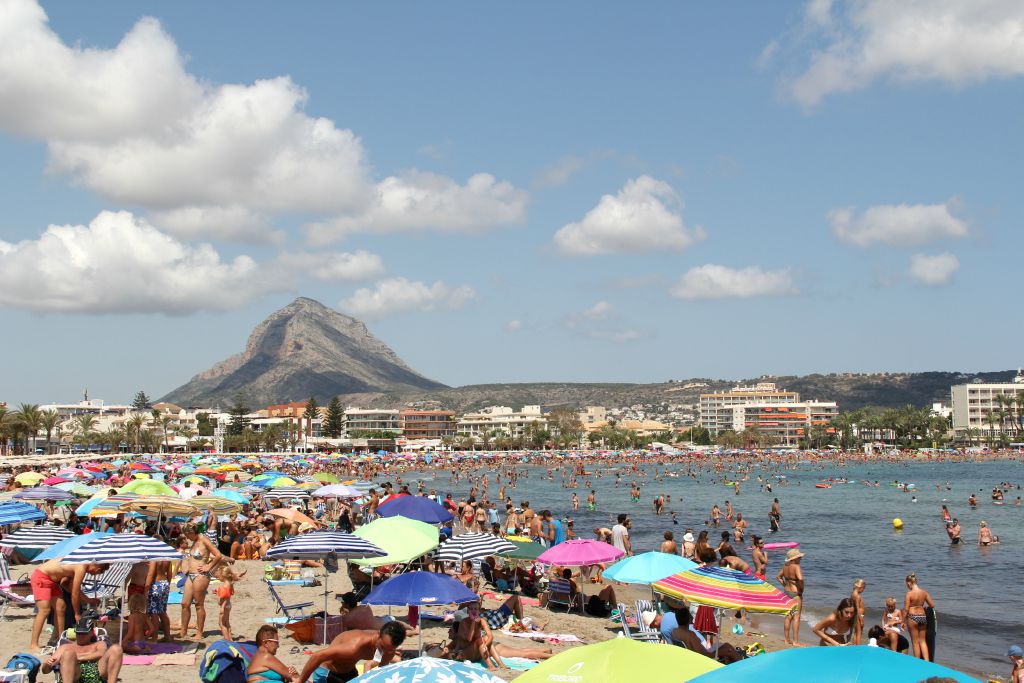 Last year in Javea
When we got to Porto, our worst fears were realized. It was PACKED. But then, something magical happened. On our drive out to the Douro, there were stretches of time where we passed literally zero cars. When we got close to our villa, we actually were concerned we were in the wrong place — the hills around us looked virtually uninhabited.
So, the real lesson here? While planning a trip to the Amalfi Coast or the South of France or the Greek Islands may be difficult in peak season, visiting Europe in August is certainly not impossible — even if you don't have thousands to blow, even if you hate crowds, even if you're concerned about the heat index.
"But will there be wine???"
Ok, so this one wasn't anyone's concern but our own. Though we briefly toyed with Montenegro, Croatia and Malta, something about heading to one of Europe's up and coming wine regions really appealed to us.
When we checked into our villa and a bottle of our host's very own label was waiting for us on the counter, we knew we made the right choice.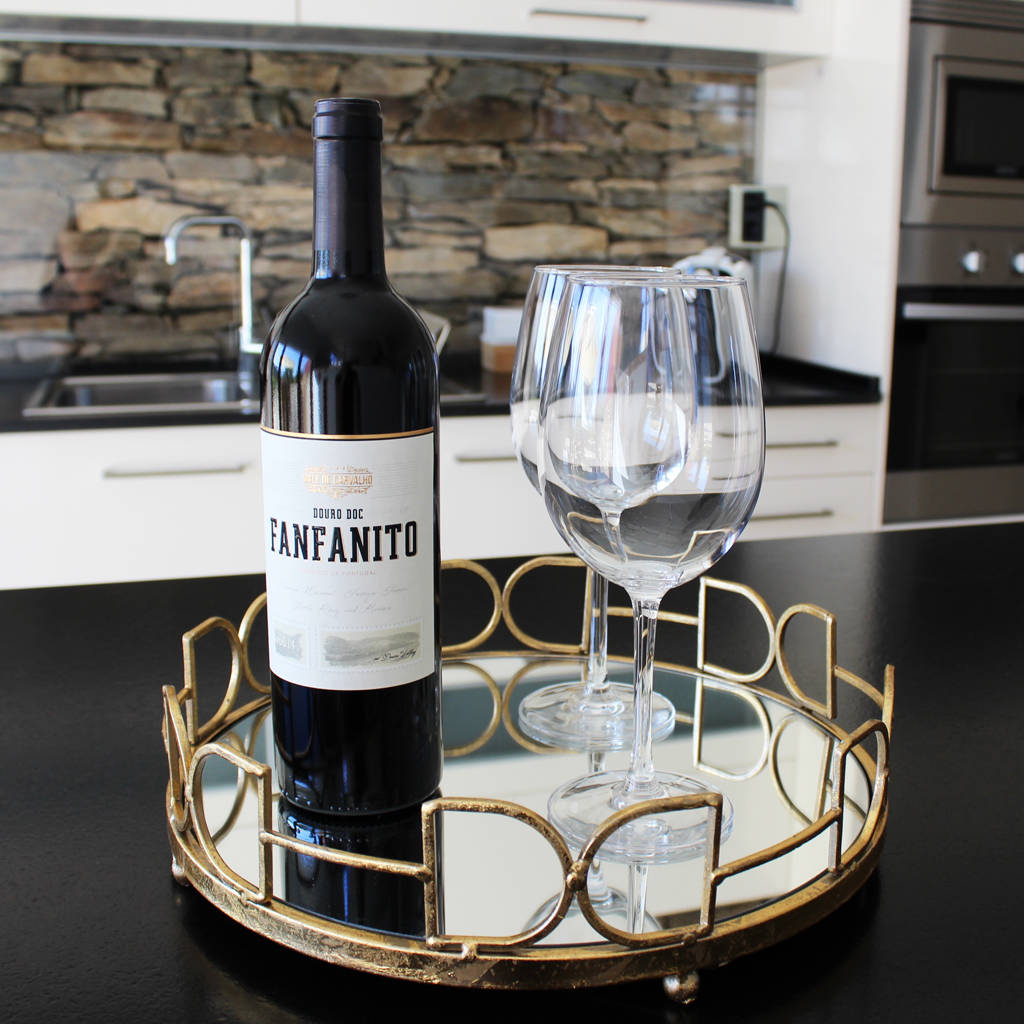 When we told Pedro how much we loved the wine and wanted to order more for our stay, we also asked if he would mind taking us on a tour of the property. He proposed a sunset drive on our last night, and it pretty much confirmed our suspicions: the Douro Valley is one of the most beautiful places on the planet.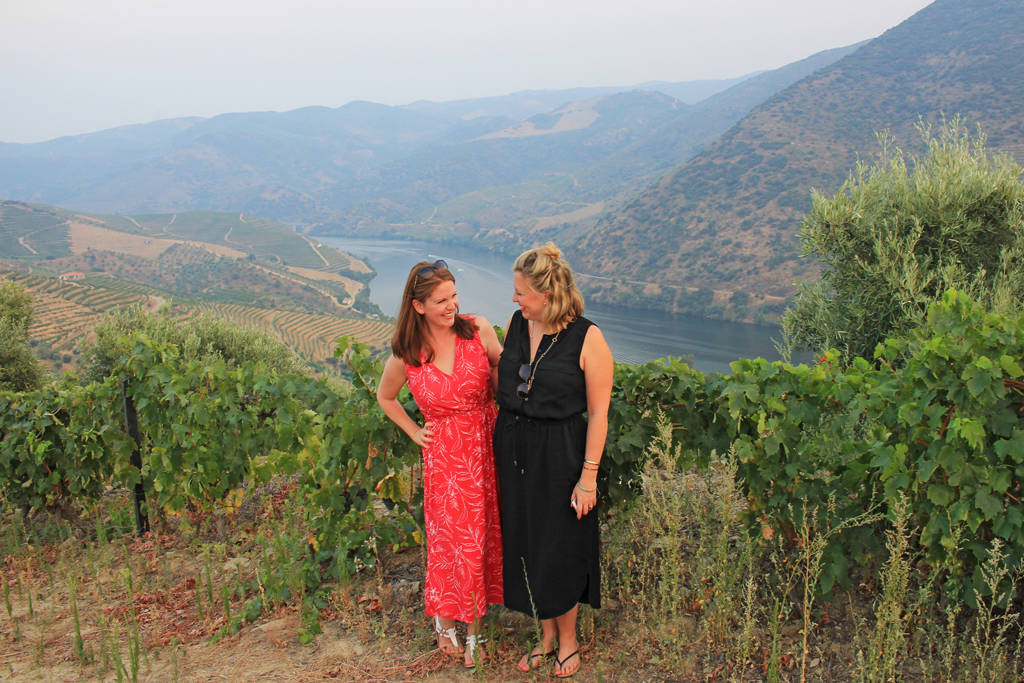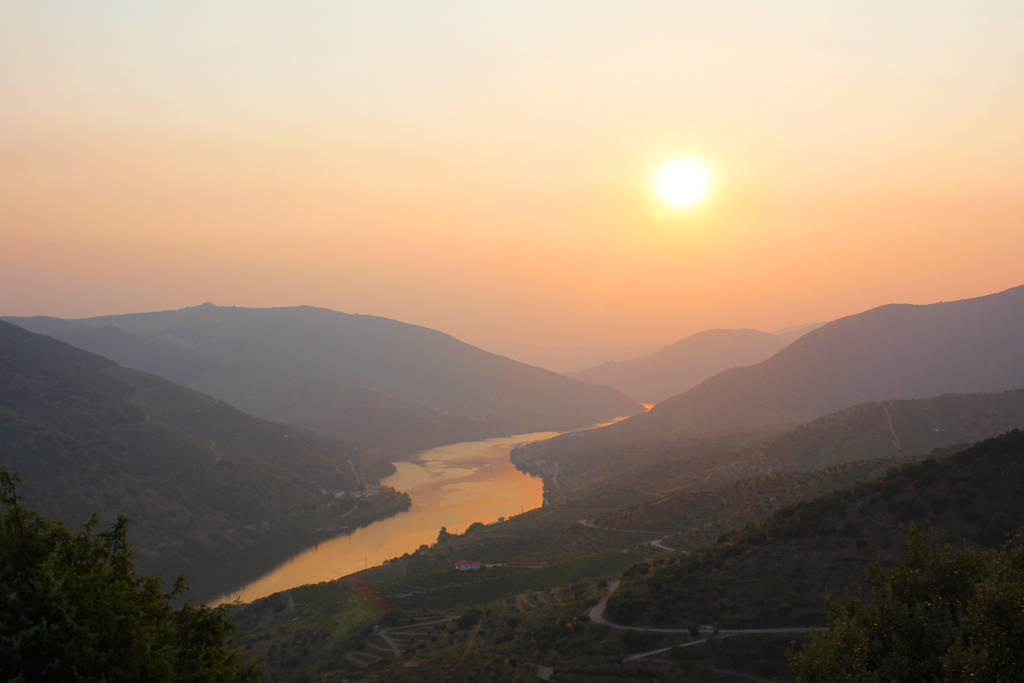 After our four days in the Douro, we were relaxed, refreshed, and ready… to drink more wine. Stay tuned for what we got up to once we left our villa, and probably for more awkward photos of us, too.
xo!
the romantic & the wino
– We always disclose whenever we partner with any companies, and we're always, always honest. But we want to point out that this trip was not sponsored in any way — we just loved it that much, and really wanted to share it with you. If you are interested in visiting Northern Portugal, which we cannot recommend enough, check out Skyscanner for flight deals! (Please note that this is an affiliate link, and should you book a flight through Skyscanner, we will receive a small commission.)
Save