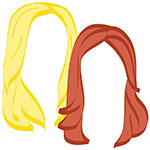 When it comes to wine — and wine tourism — we're not going to pretend we're sommeliers-in-training. We don't care about your tannins or your vintage, it doesn't matter to us if you use French oak or California oak, and we certainly aren't impressed with a bottle just because it comes with a high pricetag. Expensive wine can be lovely, sure, but as we've learned time and time again, so can a lower priced bottle of something small-batch and locally made.
This is why, at our villa in the Douro, we weren't concerned when our host told us his own wines were €5/bottle. As it turns out, inexpensive but delicious wines are kinda Portugal's thing!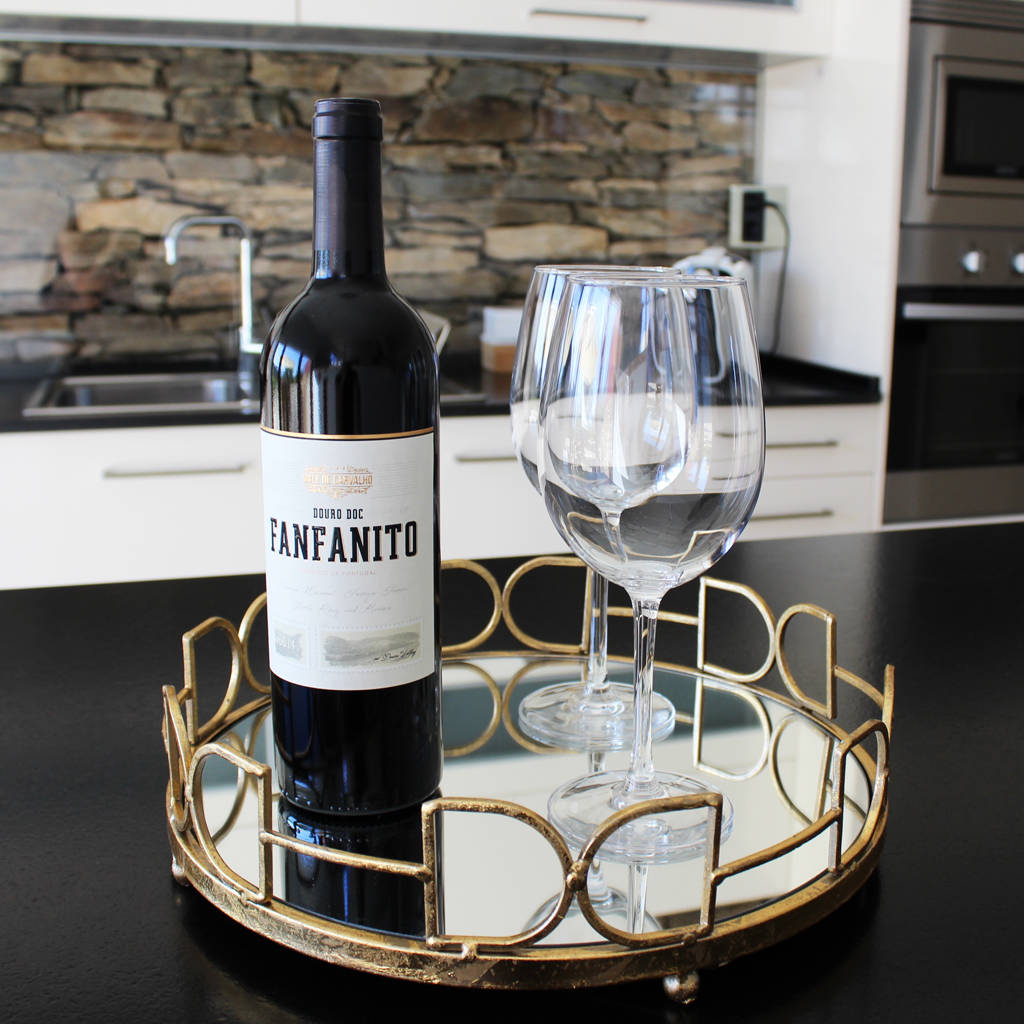 When it came time to say goodbye to our dream villa in the Douro Valley, we knew we weren't ready to rush off. Instead, we started our day as leisurely as possible, and stretched the 90 minute drive back to Porto into a longer, more scenic route — complete with a stop for a picnic lunch.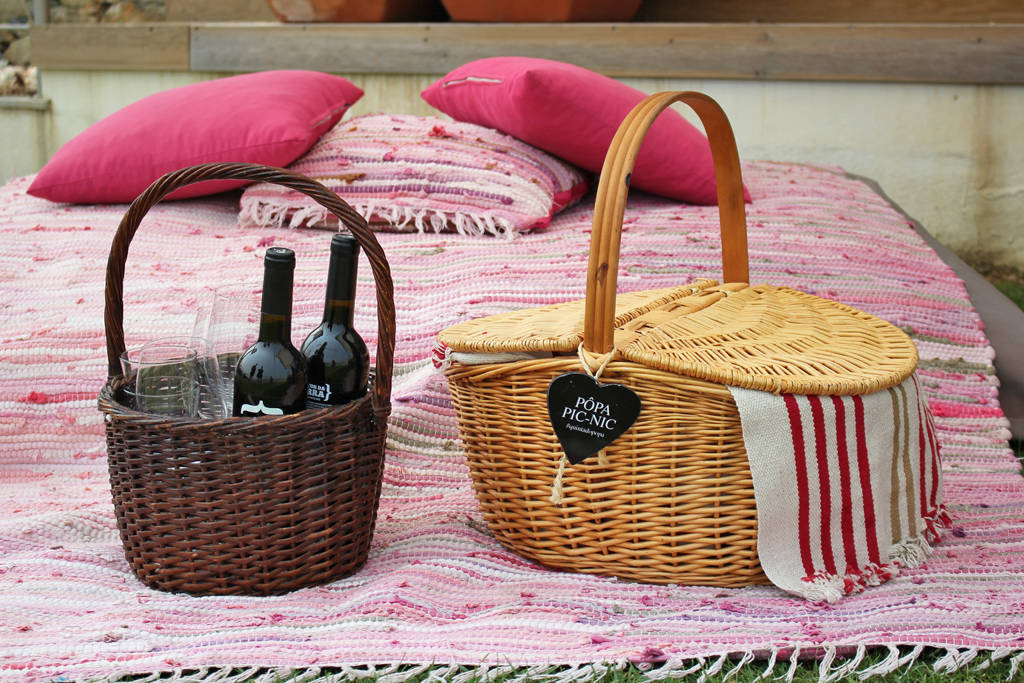 After some brief pre-trip research, we decided a stop at Quinta do Pôpa was the perfect pit-stop while en route to Porto. Here's where we admit that we pretty much lived off of wine, bread, and cheese during #LTportugal — and our midday stop was certainly no different.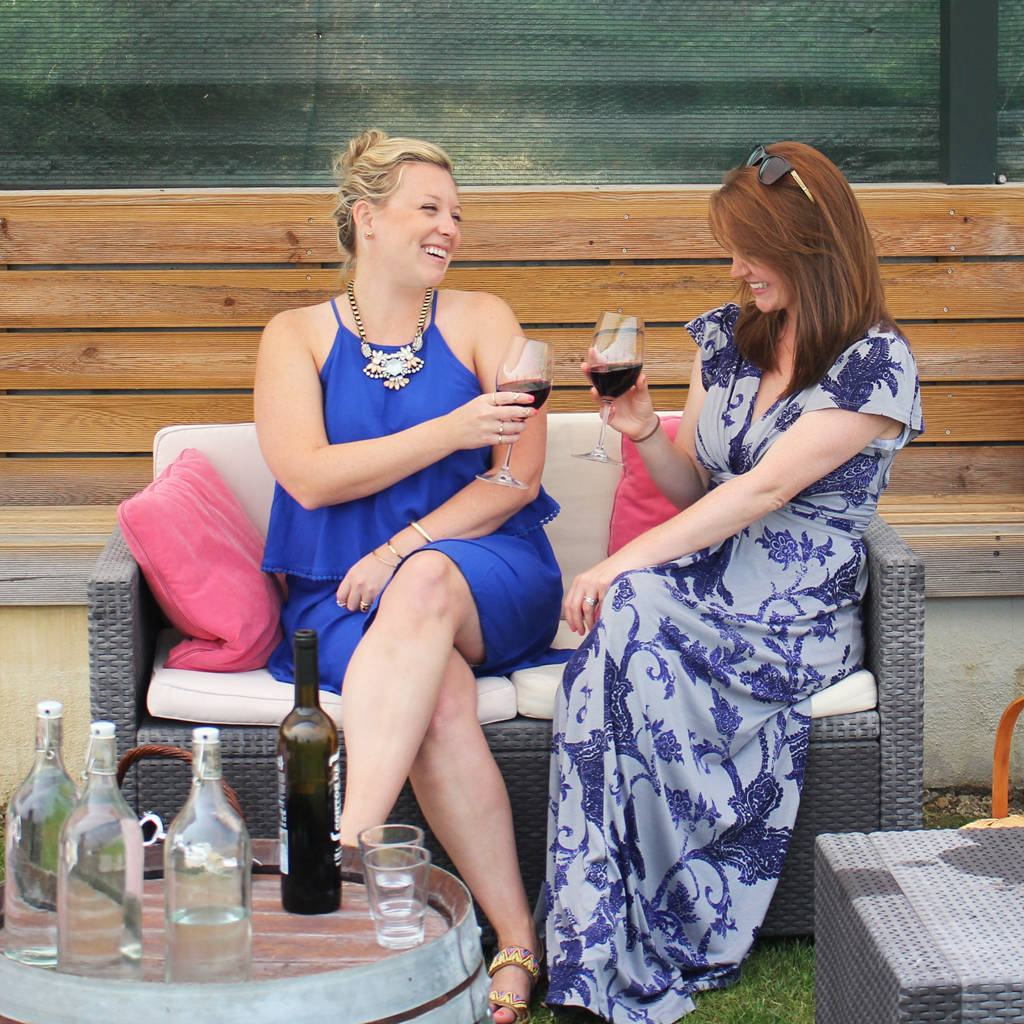 After enjoying our picnic (and we assure you there was plenty-o-food, here's some proof), we enjoyed a quick tour of the grounds and a proper tasting.
And yeeeaah… while we coordinated our Lo & Sons, the husbands clearly coordinated their ensembles, too.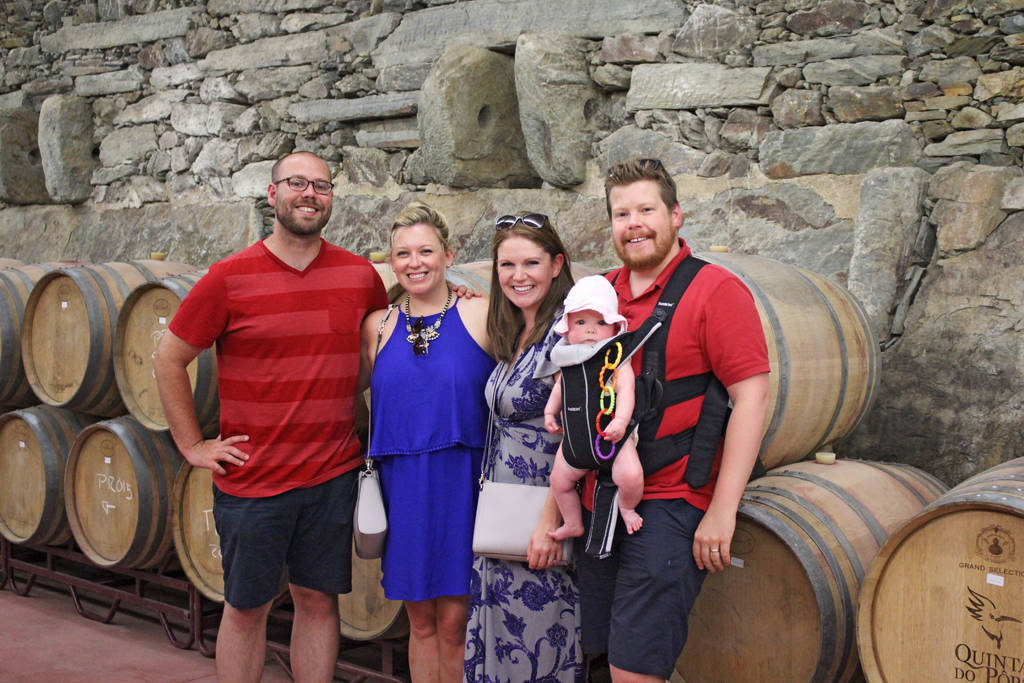 They always tryna be like us. Insert eyeroll emoji here.
We were split on the wines — some we loved, some we were less smitten with, as with anywhere. But the price was too good to pass up, so we shipped a few of our favorites back home, natch. Two reds, and the biggest surprise to everyone, we each ordered a white, too! Quelle surprise!
One thing we all agreed, however: they could have served us literal grape juice. The view alone was worth the stop.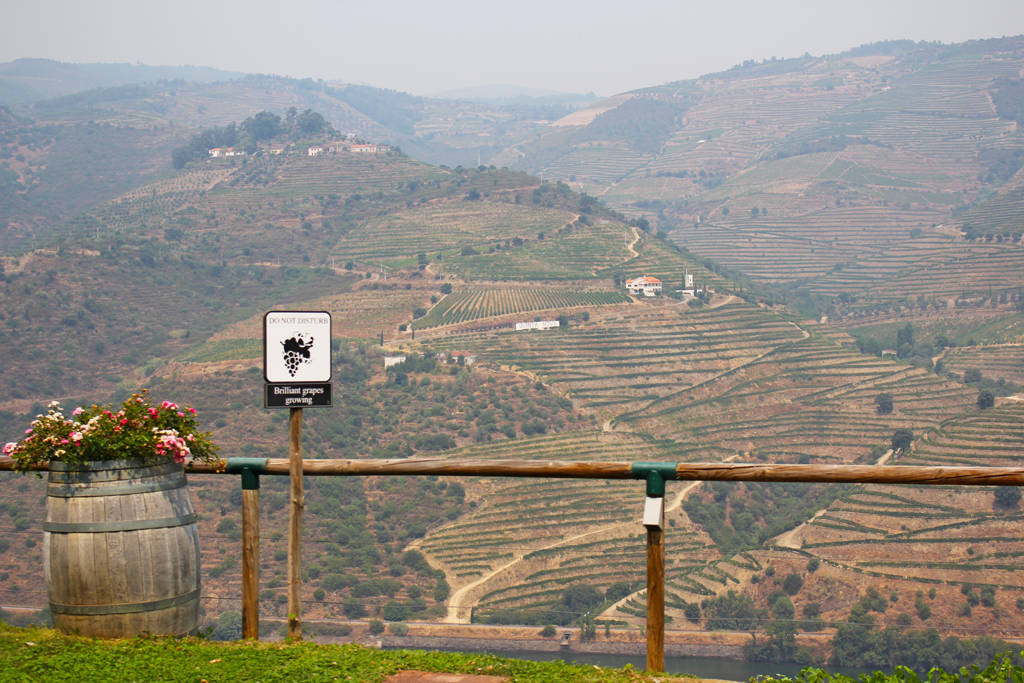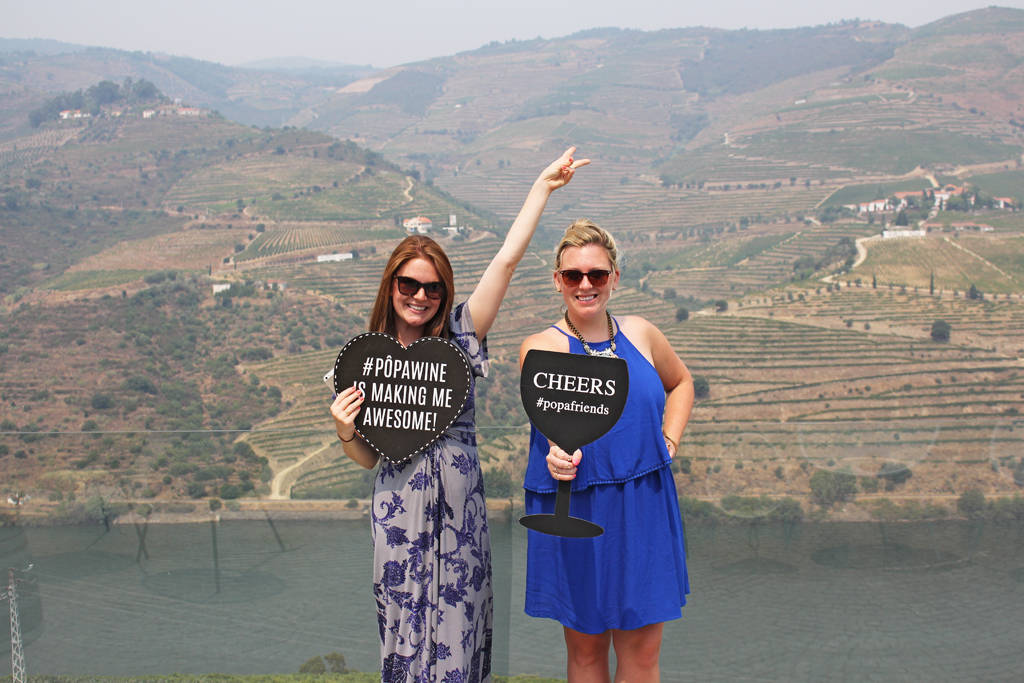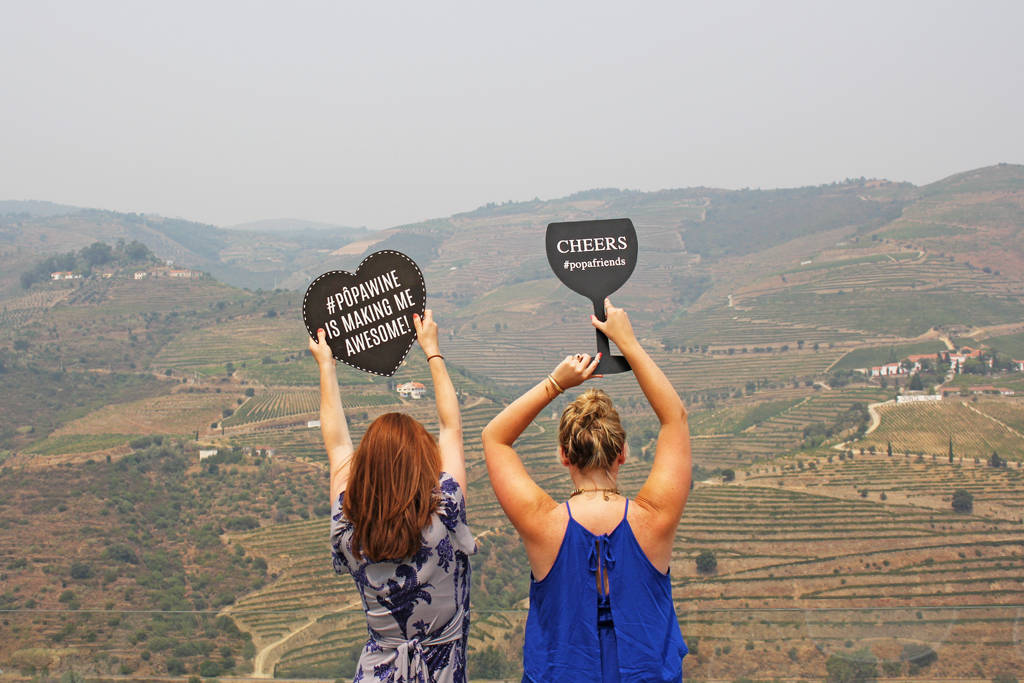 (Don't worry, they most certainly did not serve grape juice.)
The picnic plus tasting came to about €25/person, which was definitely our priciest stop of the trip — which should tell you something about how much our trip in Portugal really set us back!
After we bid our adieus & our obrigadas, we hopped back in our car and continued our drive to Porto. Though we had an AirBnb apartment ready and waiting for our arrival, we had one more important stop to make:
A port tasting at Graham's Port Lodge! Not typically ones for dessert wines (or anything remotely sweet, really), we weren't too sure about how we were going to fare here… but when in Porto, right?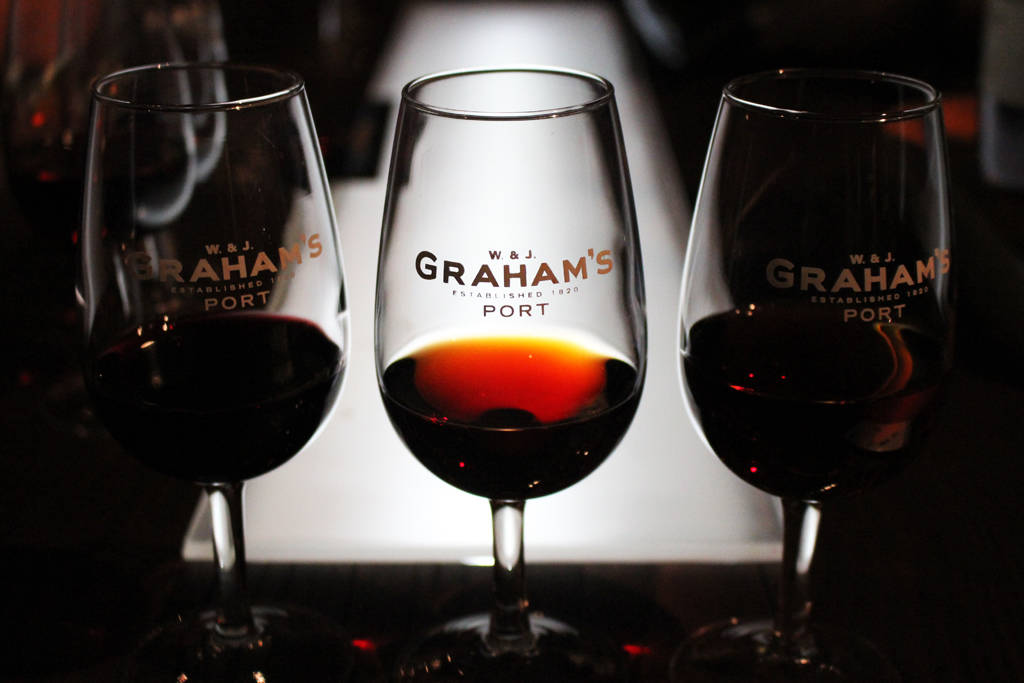 After our tour of the lodge — which is the perfect way to learn about both the label and the history of port in general — our guide led us to a cozy room that is exactly the sort of place where you drink port.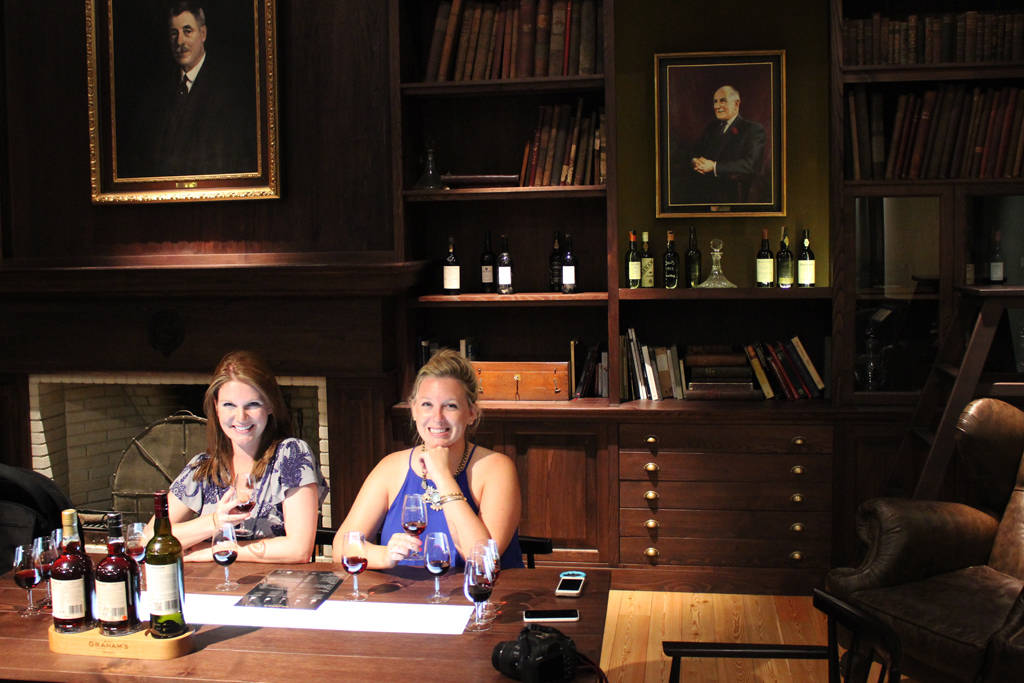 Warm, cozy, and filled to the brim with overstuffed leather chairs, oak shelves lined with books, and portraits of (we assume) prominent men of the Graham empire. We kinda want to be there right now, plus a roaring fire and some dark chocolate to go with our finely aged port.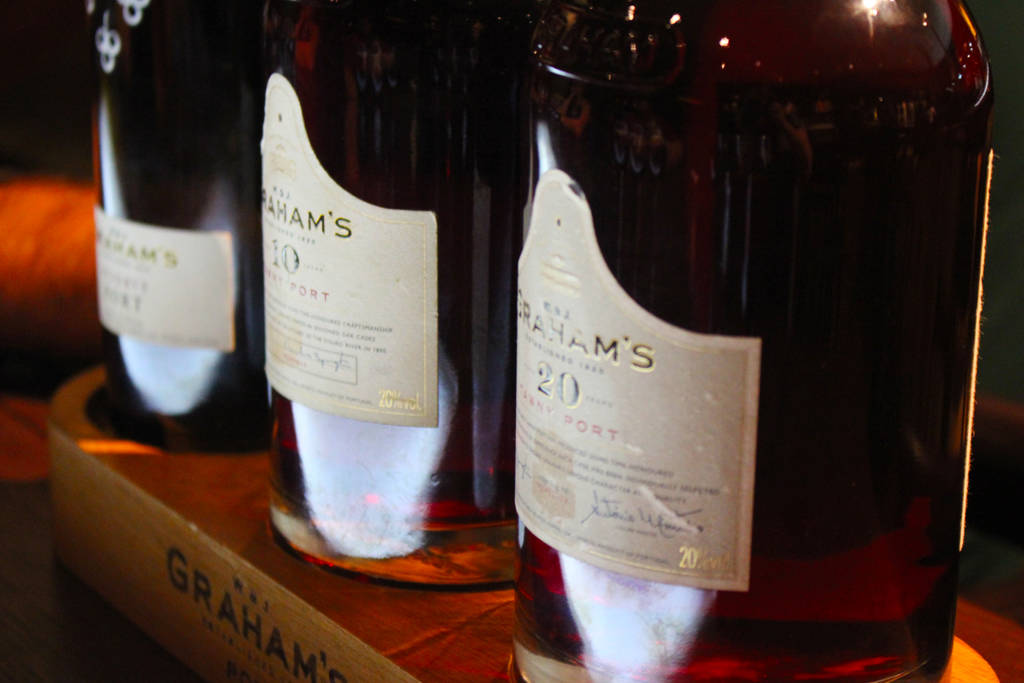 And the consensus on the port itself?? Our tastebuds pleasantly surprised us! It's certainly not something we'd want every night, but we would happily imbibe in some 20 year tawny port (our clear fave of the three we tried).
If you're in Porto, an official tasting at one of the lodges is a must, and we loved our visit to Graham's. Reservations are required, and tours + tastings start at €10/person.
With that, it was back into Porto for the last little leg of #LTportugal. We crammed in as much as we could with our short time, but by the end, we agreed that about 48 hours in Porto is all you need to get a good taste of the city. And we kind of mean that literally, because all we really did was eat… and eat and eat.
Stay tuned!
xo,
the romantic & the wino
– Thank you to Graham's for hosting us for an afternoon of port tasting! All opinions are our own.
Save
Save
Save