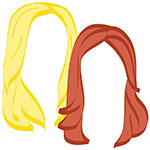 We've found our South African spirit animal, and it goes by the name of La Clé des Montagnes. The latest induction to our #LTselects series, this boutique hotel in South African wine country was most certainly love at first sight.
Our first day of sightseeing in the Western Cape came to end in the town of Franschhoek, where our Hands Up Holidays guide, Janise, dropped us off at our accommodations for the evening: La Clé des Montagnes, a small collection of villas situated on a private estate.
So, how much do we love La Clé des Montagnes? Let us count thy ways…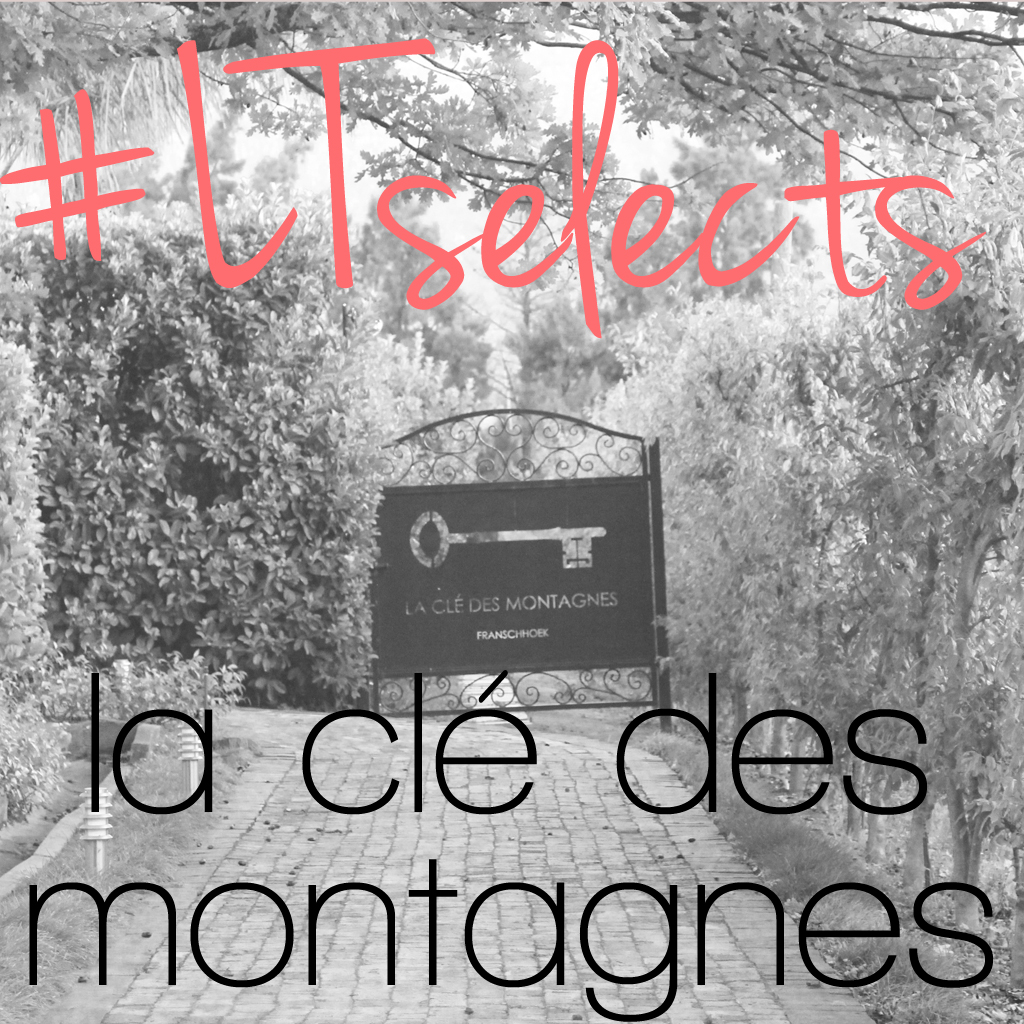 The location // The English translation of the french name is "The Key to the Mountains," and it really is just that. Though it's only a few minutes walk from the restaurants and shops of downtown Franschoek, the four private villas are hidden at the end of a long gated driveway and completely surrounded by vineyards, orchards, and mountain ranges.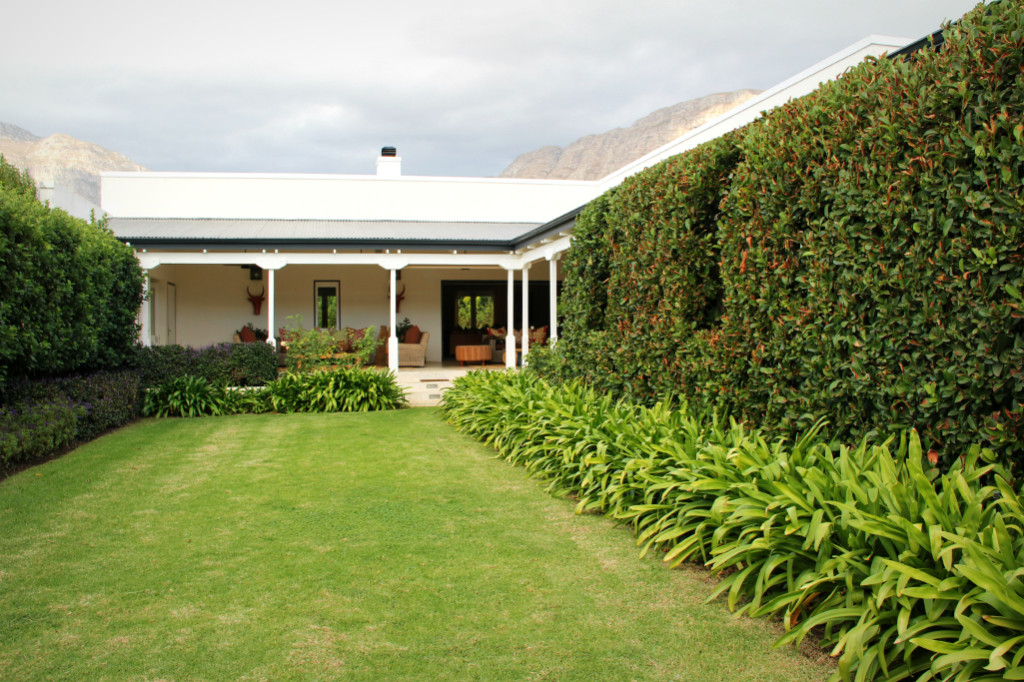 The decor // Greeted upon our arrival by owner and manager, Peggy, we were immediately whisked away to our private villa, Le Colonial.
While our personal butler (!!), Frank, handled our bags and prepared snacks and refreshments in our kitchen, Peggy showed us around the the four-bedroom, four-bathroom villa, complete with three furnished verandahs, a private walled lawn, and a swimming pool.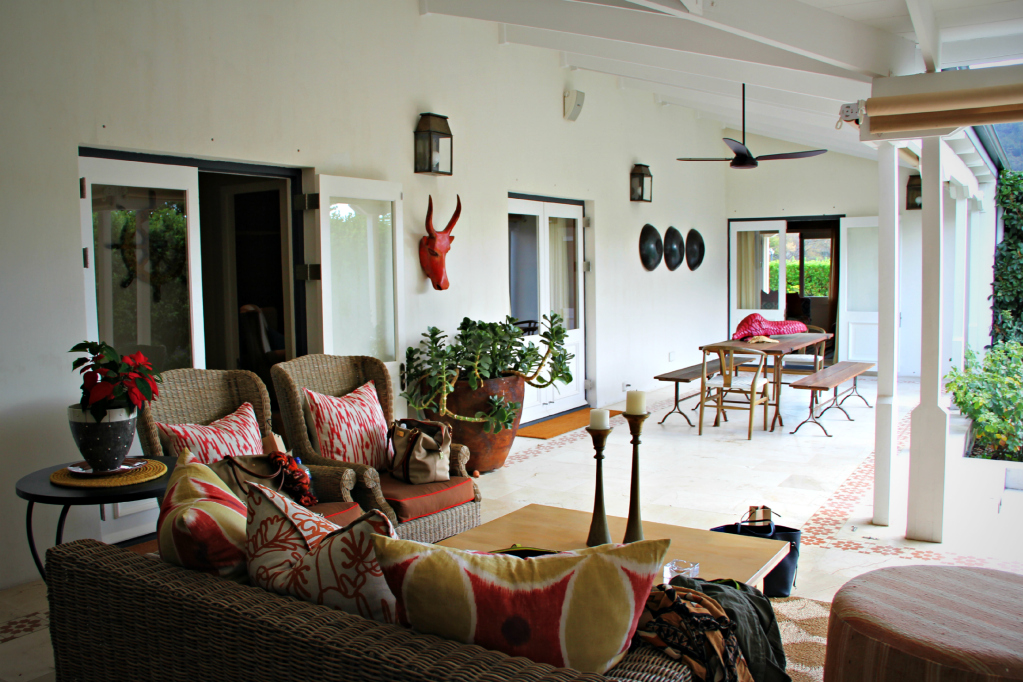 Each room was more beautiful than the last, and it took every ounce of self control we possessed not to jump on each of the beds and/or do cannonballs into the pool. We spent most of the tour trying to figure out if we could cram the throw pillows into our suitcases and wondering just how impossible it would be to smuggle out an armchair or two.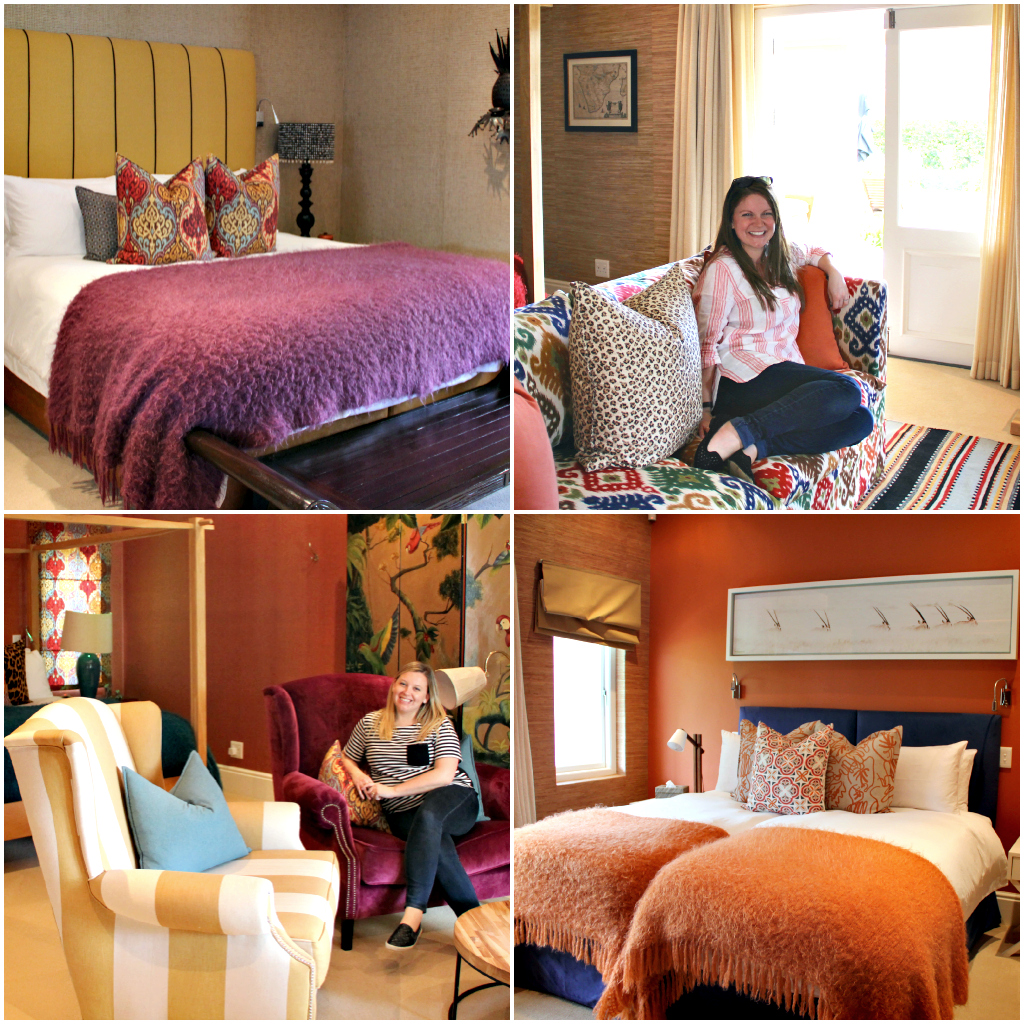 Most importantly, after a long day of sightseeing and wine tasting, our villa at La Clé was the perfect retreat to relax and freshen up. While Ana and Renata took naps, we showered and then sat out on the back verandah, enjoying a momentary break in our busy itinerary and taking in the beautiful Franschhoek backdrop.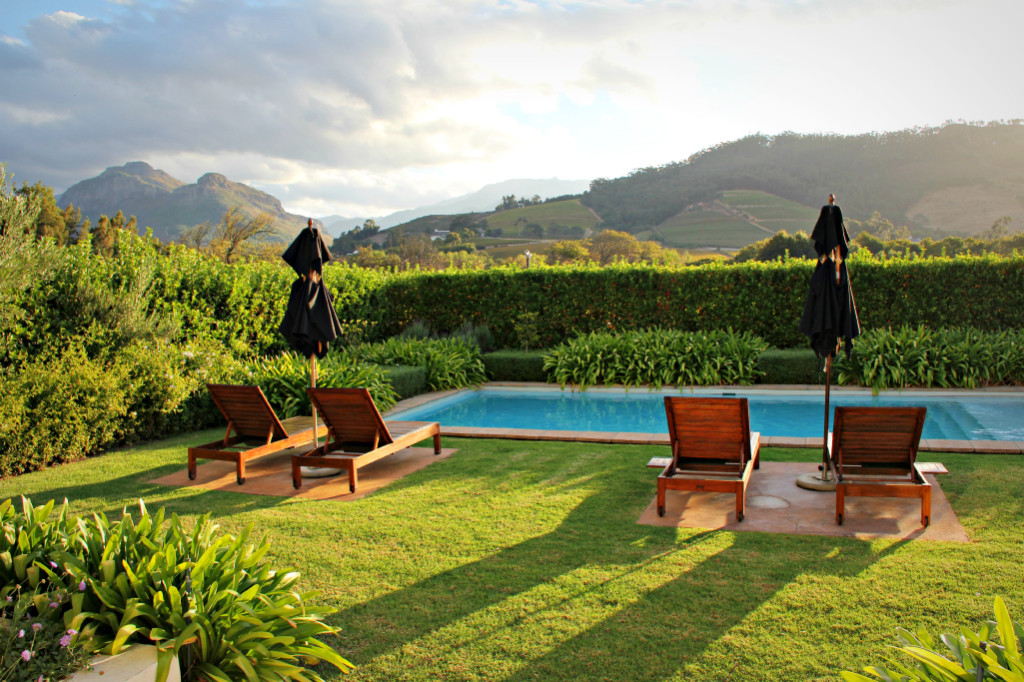 The team // Before our dinner in town at The Tasting Room, Peggy's husband Larry — who jokingly refers to himself as her unpaid assistant — took us on a tour of the property and two of the other villas. Each villa has its own distinct style and decor, and though located only a short distance from each other, they all provide guests with extreme privacy and tranquility. Both Larry and Peggy's passion for the hotel is contagious, and as he walked us around the larger villas, Larry shared stories of past guests… many of whom return year after year, living our dream lives in the mountains of Franschhoek.
Like Le Colonial, each villa is staffed with a private butler who is available to cook meals and provide you with anything you may need during your stay. Frank, apparently, is known for his traditional South African barbecues, and since we didn't get to have dinner at the villas during our stay there, that was enough to guarantee our return.
To top it all off, before our early departure the next morning. Frank prepared a full breakfast — complete with local fruit, croissants straight from the oven, freshly squeezed juices, and piping hot coffee. Sitting outside on the verandah enjoying our breakfast, we wished we could stay at La Clé longer. Like, for eternity and ever and always.
TIP // Seriously, don't plan just one night here. It seems to be a common choice to spend one night in wine country, if any at all, and we're here to tell you: mistake! If we could go back in time, we'd stretch our stay to two relaxing nights and really kick off our busy week in South Africa with a moment or two of zen.
And, if & when you do go, tell Peggy, Larry, and Frank we say hi. You complete us, La Clé.
xo!
the romantic & the wino
Our arrangements at La Clé des Montagnes were part of a partnership with Hands up Holidays. All opinions are, as always, our own.