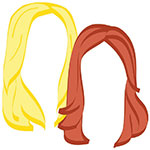 You know how after you get home from a trip, the very first question from friends and family is, "What was your favorite part?!"? And have you noticed that, for some reason, no one ever seems very receptive to, "EVERYTHING!!!!!"?
Realistically, though, if you weren't forced to answer on the spot, you probably do have a favorite. Whether it's a hotel, a restaurant, or a single moment, these are the things you're going to think of first when you look back on a trip.
All of this is to say that today, we're introducing a new feature that we hope will highlight the best of our best. There were so many things we loved about our #LTeastcoast summer reunion, but it has been decided: this one takes the cake.
Without further ado, welcome to the very first edition of….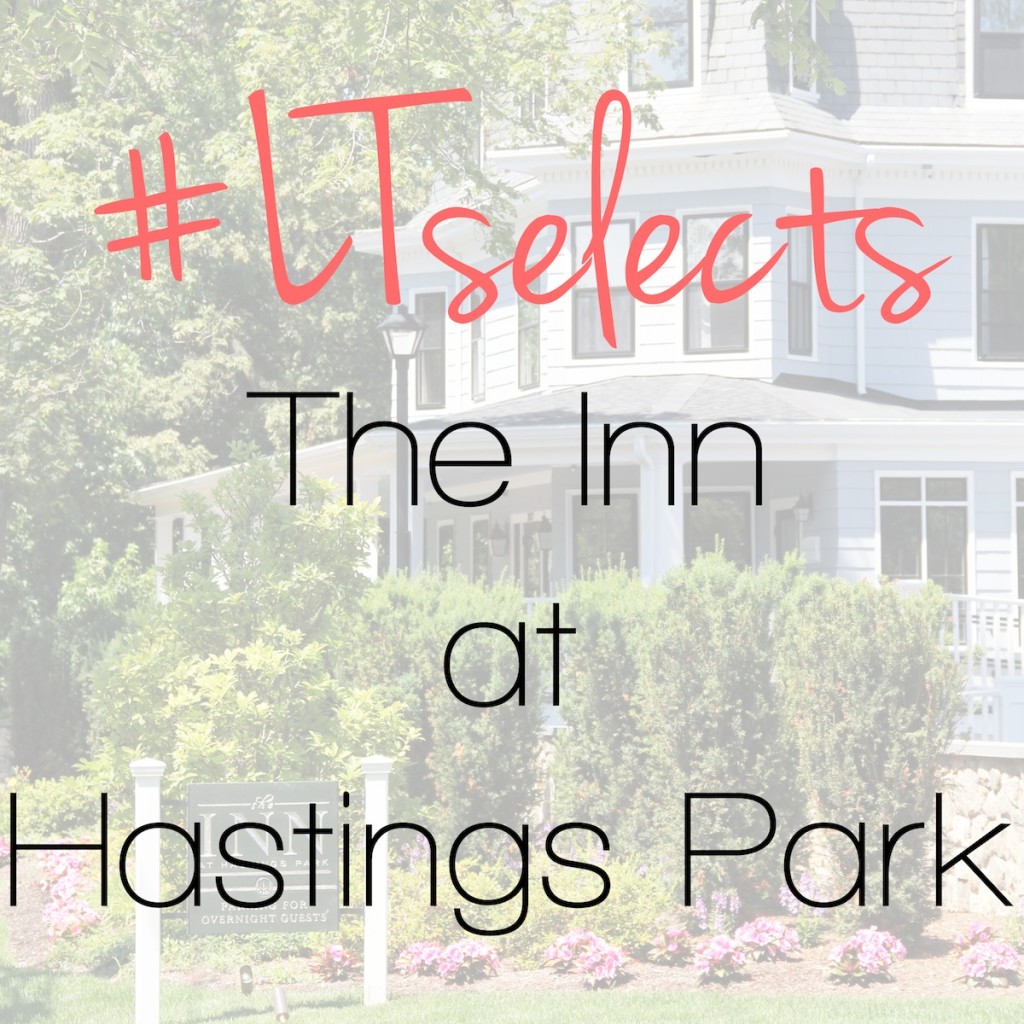 The selection // The Inn at Hastings Park in Lexington, Massachusetts, 15 miles from Boston.
The basics // A perfectly adorable boutique inn in a quintessential New England town.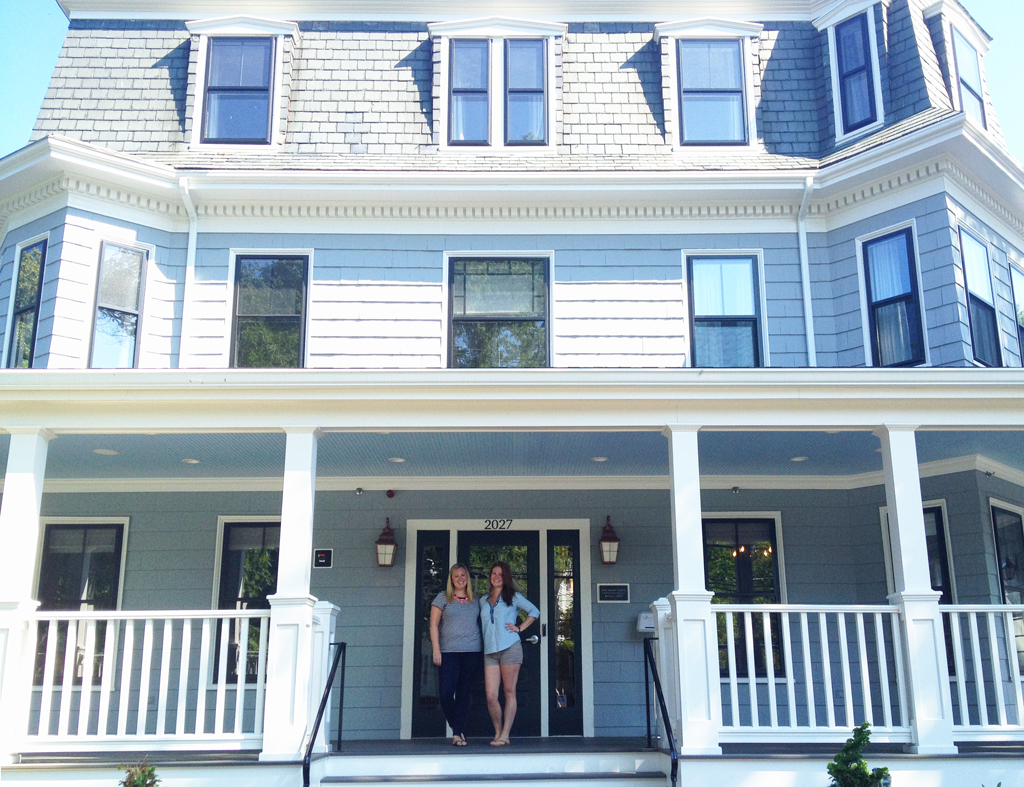 The details // It's impossible to step foot into the Inn and not immediately notice the decor. From the reception to each unique room, every inch is impeccably designed to make you feel completely at home.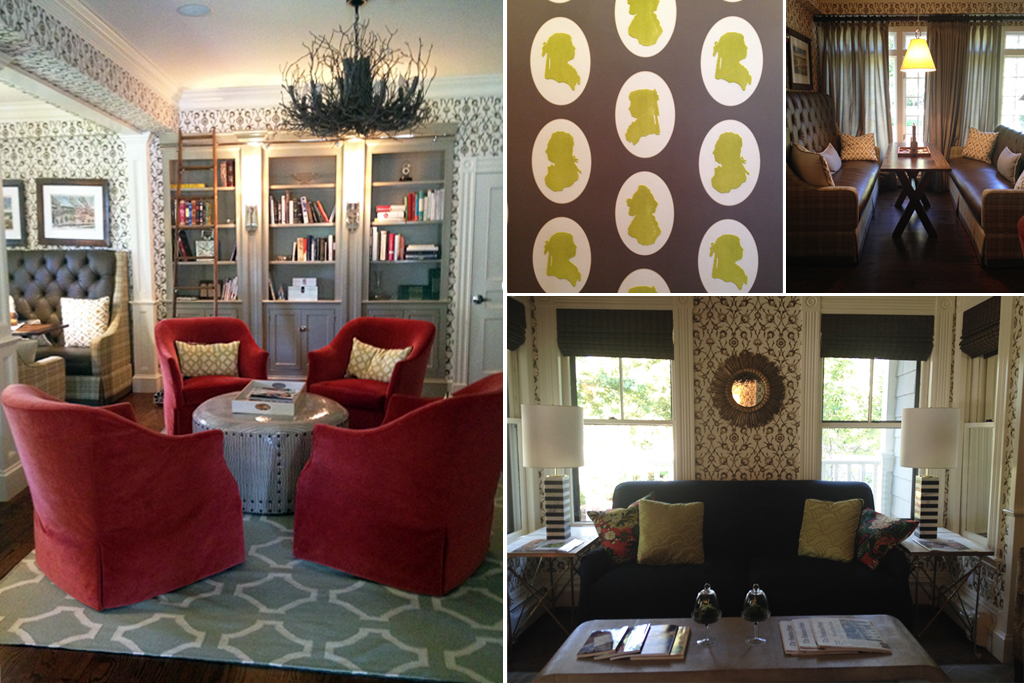 Embarrassing secret? Despite the fact that it was July, we were so dying to don the robes and use the woven blankets that we turned the AC down as low as it would go, cranked on the fireplaces, and cozied up to… Jaws 2, because that's what is on TV in the middle of summer.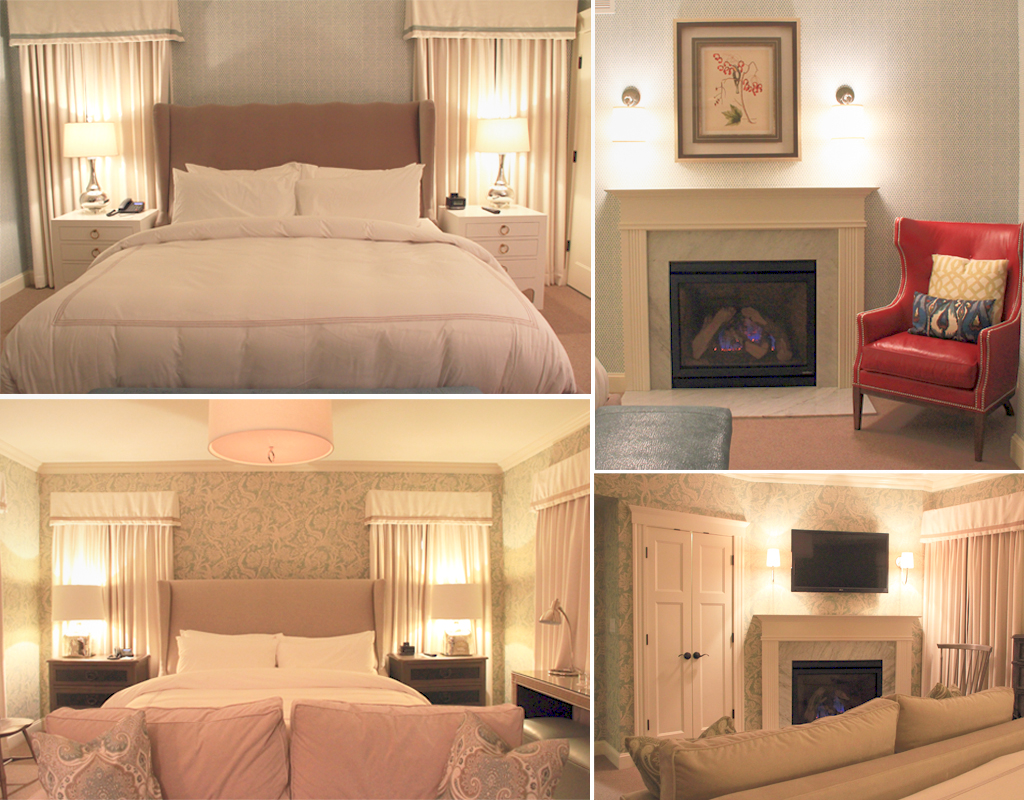 Nerd alert aside, we asked the staff about the aesthetic, and they directed our attention toward Robin Gannon Interiors. After we gushed, they told us to take our compliments straight into town and check out Robin's store, Haven. We lucked out and met Robin in the flesh, annnnnd we pretty much want her to style our lives.
The must-sees // Like the good little Americans we are, we made sure to walk on over to the Lexington Battle Green… you know, where the shot heard 'round the world was fired and the fight for liberty began, NBD.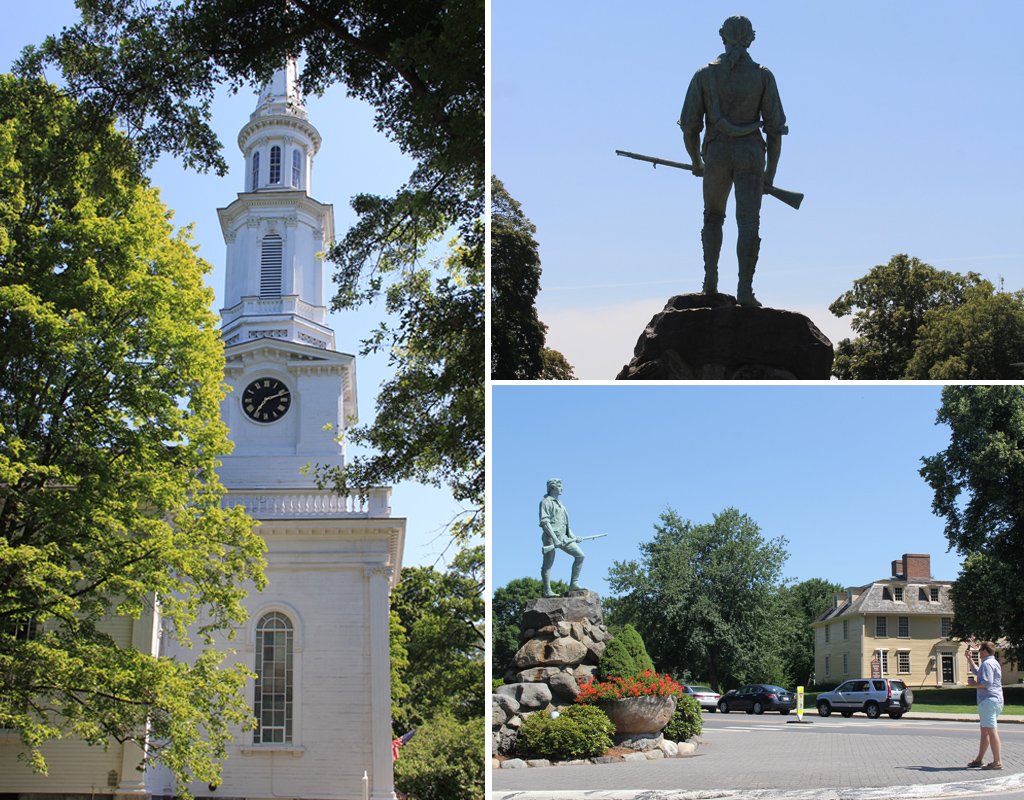 BUT THE REAL MUST-SEE? Ok, it's actually a must-eat, and that would be breakfast at the Inn's Artistry on the Green. Daily omelet for the wino, poached duck egg for the hubs, vanilla pancakes for the romantic, a side of red flannel hash for everyone!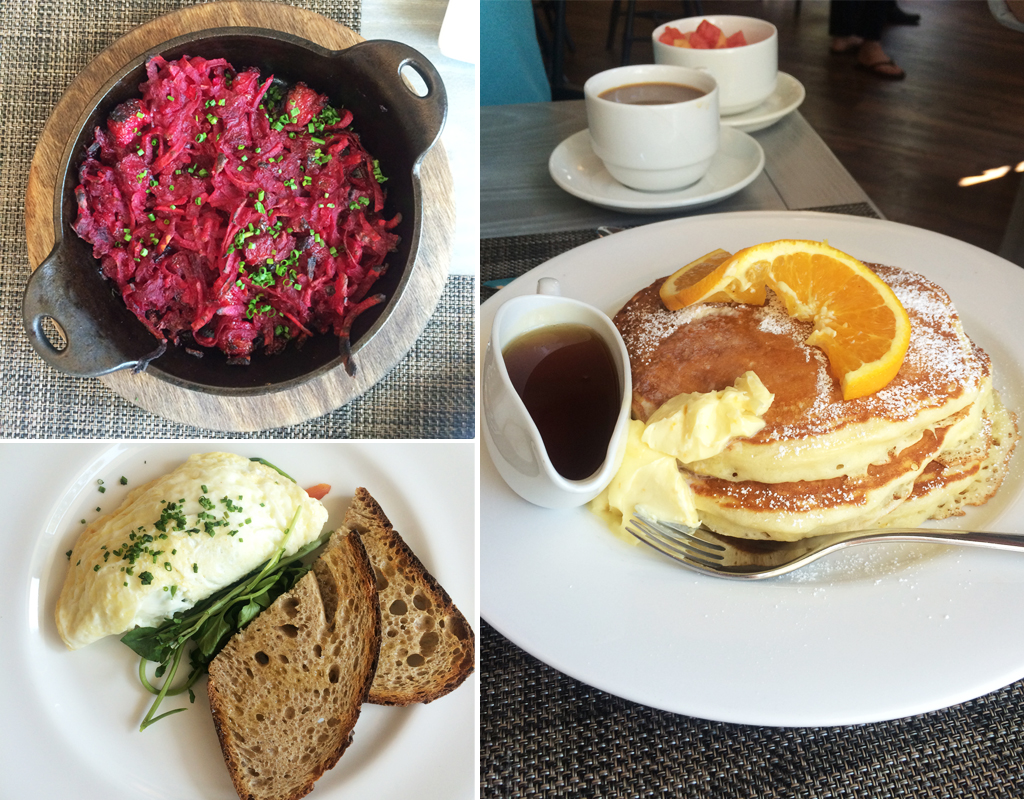 We're dreaming of it all, right now.
That extra-special something // THE ROBES. Hands down, best hotel robes ever. We're currently investigating how to get our paws on some of our very own.
Fun fact // Though the Main House makes the biggest impression, the Inn is actually comprised of three historic buildings, all of which date back to the late 1800s. Our rooms were in the Isaac Mulliken House, which is the oldest, as it was originally built in 1841 (Euro friends, that's relatively old for America). We missed a peek into The Barn, but it's rumored to have once housed a casket factory, so we're just gonna go ahead and assume it's haaaauuunted, ooooh spoooooky!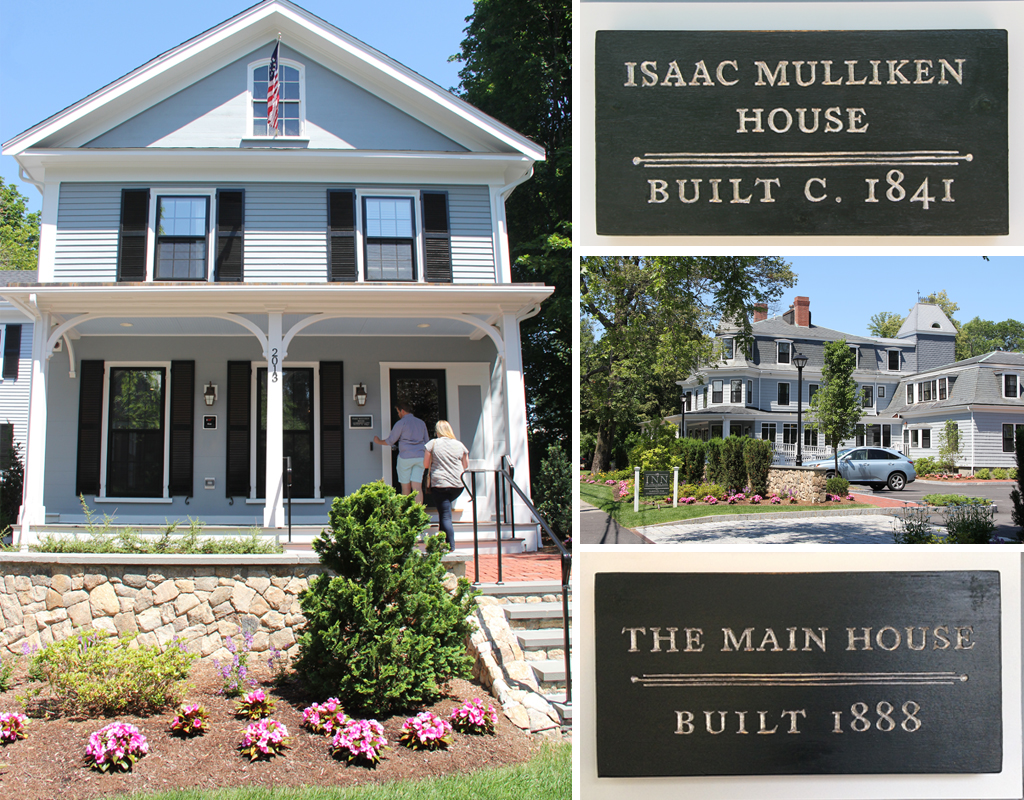 Getting there // We rented a car in NYC and drove up, true Northeast roadtrip style. It took a bit longer than expected thanks to some rush hour traffic, but was the perfect pre-Boston pitstop. We then dropped our car off in Boston, where a car is obviously not needed. Also, important sidenote, pizza is not a responsible or manageable roadtrip food. Learn from us, friends.
Book it // Deluxe rooms start at $250, and the hardest decision will be picking which unique room you want for your stay. We loved our one night here, and really, really wish we had time for a second. It was the perfect intro to our summer weekend in New England, though we suspect it would be the most magical during a leaf peeping and apple picking escape when the leaves are a-changing, OR, even better: a snowy, winter weekend, ideally at Christmastime. Basically, we're obsessed and want to just move in.
And that's a wrap on our very first #LTselects! Thoughts? Feelings? Things you want us to include next time? It's a work in progress, and there's just nothing we love more than some constructive feedback.
(Except unabashed praise, we love that more.)
xo!
the romantic & the wino
– Thank you to the team at Visit Boston for alerting us to the magic of Lexington, and to Inn at Hastings Park for inviting us to spend the night! Clearly, we enjoyed ourselves, and all opinions are our own. …but seriously, where can we get the robes?