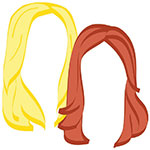 If you've been reading LT from its earliest days, then you may already know this. Going to Africa, and specifically South Africa, has been at the top of our list for-basically-ever. To be perfectly honest, though? Actually booking a trip felt overwhelming. How do you know that you're doing such an expansive, incredible continent and country justice?!
Finally, we pushed our laziness aside. Sort of.
In just under four weeks, along with our friend Mrs. O, we'll be jetting off to Cape Town. We've partnered with Hands Up Holidays, who arranges luxury voluntourism in regions all over the world.
That's right, instead of putting this amazing itinerary together ourselves, we found someone to do the planning for us. See, we're still the lazy girls you know and love! And, because we love you back, we wanted to share our findings and… invite you to join?!
We don't say this lightly, but this might just be our most amazing trip together to date.
Along with helping us craft the perfect itinerary, the team at Hands Up has also coordinated a site visit so that two of our days will be spent helping an organization called Newkidz on the Block. Though exact details of our placement are TBD, Newkidz performs extreme makeovers of children's daycare centers, and creates awareness and support for orphaned, destitute and vulnerable children in South Africa. We couldn't be more excited about lending a hand to this particular cause.
So, want to know all the details and how you can come along??
Giving Back in South Africa
Luxury Adventure & Safari with The Lazy Travelers
March 20-29, 2015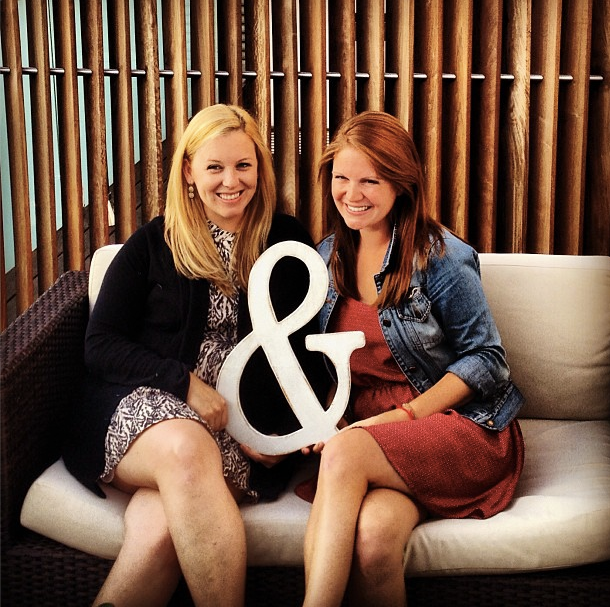 Join us on a luxury adventure featuring the best South Africa has to offer, further enhanced by helping renovate a children's home. If these dates don't work for you (hey, we get it), then consider visiting at a later date… either way, once you read the deets, we have a feeling you'll want to book ASAP.
 March 20 // Depart UK
We'll kick off our trip from London, with a mid-day pint in the romantic's 'hood before our evening flight to Cape Town.
March 21 // Arrival, Table Mountain and the Franschhoek Wine Valley

An early morning arrival means we'll get straight to sightseeing — and what better way to start than with a cable car ride up Table Mountain? From here, we'll be transferred to our luxury hotel in Franschhoek, La Cle des Montagnes.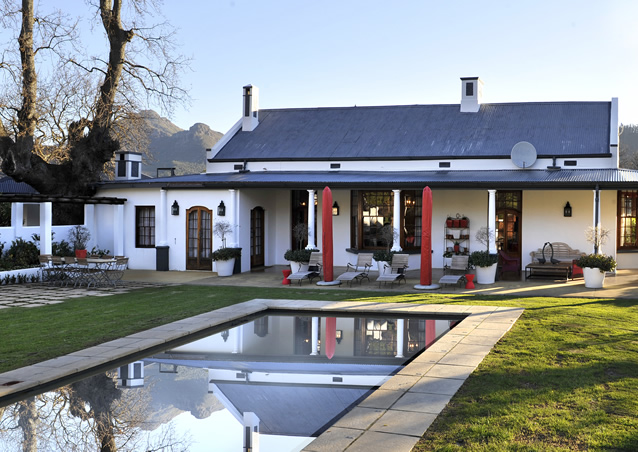 [image via La Cle des Montagnes]
With four villas and set in a vineyard, La Cle is just a stone's throw from Franschhoek village. We'll have our own indoor and outdoor living areas and private pool, and, most notably, a personal butler who we shall call Jeeves no matter his name, no matter her sex. Jeeves will dazzle us with a cooked breakfast in our villa, and ensure our stay is superb. We'll ask him or her to join us for the rest of the trip. Jeeves will probably decline.
Assuming they can peel us away from our private pool & whatever it is we're currently demanding of Jeeves, we'll head to lunch at La Motte — home to the finest South African wines, which we cannot wait to try. Obviously.
Lunch will be followed by another wine tasting, before heading back to our villa to relax before a contemporary, African-inspired dinner at The Tasting Room.
March 22 // Daycare Center Renovation – Day 1

For our first day on-site with Newkidz, we're already prepping for an early start. These two days promise to be incredible, meaningful and extremely fulfilling.

[image via NewKidz]
The aims are to help establish loving homes for orphaned, vulnerable and destitute children in South Africa by:
Building sustainable child–support networks in communities and linking them with foster families and children's homes.
Facilitating the renovation and maintenance of children's homes; foster family accommodation and Early Childhood Development Centres.
Lunch is on-site, and at the end of the day, we'll make our way back to the Atlantic Coast, where we'll check-in to the Tintswalo Atlantic.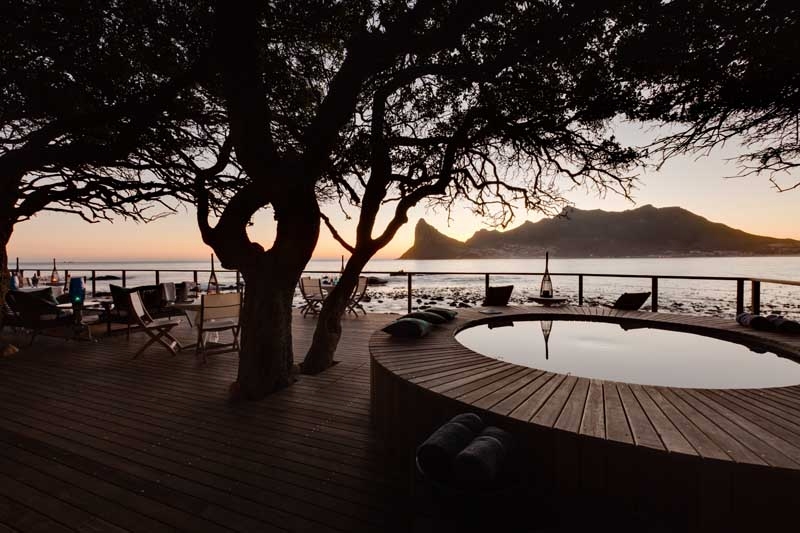 [image via the Tintswalo Atlantic]
Nestled at the base of Chapman's Peak and overlooking the Cape's iconic Sentinel, the Tintswalo Atlantic promises a quiet charm from the moment we arrive, and the website gives us no reason to expect otherwise.
Each of the ten luxury suites have the same view of the Sentinel. With unique decorations in each, the suites mirror the personality of ten beautiful islands from around the world. This ensures each guest a one-of-a-kind experience. Though the hotel boasts the worthy title of South Africa's most dramatic and romantic destination, we're thinking that for this trip, it'll be the perfect place for two best friends to relax, rejuvenate, and scroll through our pictures from the first few days of our trip.
We'll nestle in for dinner at the Tintswalo, and call it an early night. Or, you know, keep drinking wine. We'll see.
March 23 // Cape Peninsula & Boulder's Penguins
Each time we review our itinerary, we're positive a different day will be our favorite. The craggy coastline and beaches of the Cape Peninsula, followed by the spectacular Cape of Good Hope? Yep, gonna be stunning. PENGUINS AT BOULDER'S BEACH? Gonna be amazing, because we're gonna take one home with us.
JK, that's illegal. But like… can we?
Either way, we'll have lunch en route to Boulder's Beach, which is part of the Table Mountain National Park, and then head back to the Waterfront for dinner at the Table Bay Hotel.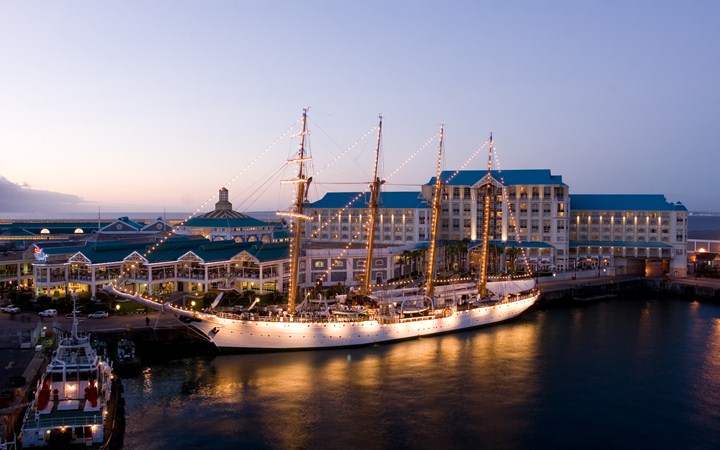 [image via Table Bay Hotel]
March 24 // Fly to Sabi Sabi – Safari & Game Drive

A 6:15am flight may sound daunting, but not when it's to Sabi Sabi via Jo'burg. We'll arrive at 10:50am to a smiling face waiting for us on the airstrip, where we'll then be transferred to the fabulous Sabi Sabi Earth Lodge.
We don't use the word "fabulous" lightly.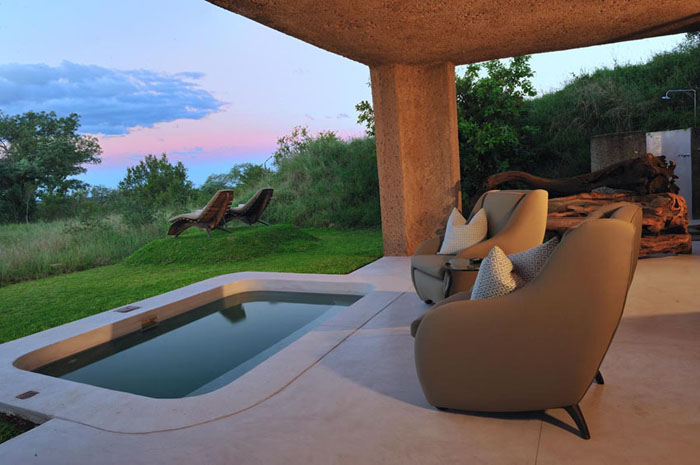 [image via Sabi Sabi]
On the border of South Africa and Mozambique and in the heart of the Kruger National Park, Sabi Sabi is a next generation luxury camp. Sabi Sabi Earth Lodge boasts 13 artistically-styled luxurious suites. It also has an extensive Habitat Management Plan in place, and continually reviews the plan to ensure its efficiency. This encompasses concepts such as pumping water into pans, clearing encroached seeplines and grasslands, and correctly placing and maintaining roads. Other issues that constantly demand attention are the eradication of alien species, a sustainable fire management programme and waste-water disposal.
Despite the early start to the day, we'll have a relaxed lunch and time to ourselves before we regroup for our afternoon game drive. We'll spend the afternoon exploring the Sabi Sands Private Reserve — one of the world's greatest safari locations — renowned for the Big 5 and world famous for its leopards. Lions and endangered wild dogs are sighted regularly, too.
(We'll leave our Boulders' Beach penguin in our room, as we'll want to slowly introduce him/her to the baby leopard we adopt on the drive. This will ensure maximum bestie-ness.)
(We're just kidding, we know we can't take any animals home with us.)
(…or can we?)
Dinner is served at the lodge.
March 25 // Game Drives
We'll spend our day in and around Sabi Sabi. First, we'll have an early morning game drive, followed by a day of relaxing by the pool or in the spa. Or both, who knows, could get crazy. The restless among us can go visit one of the villages supported by Sabi Sabi, before another afternoon game drive.
All meals are again at the lodge.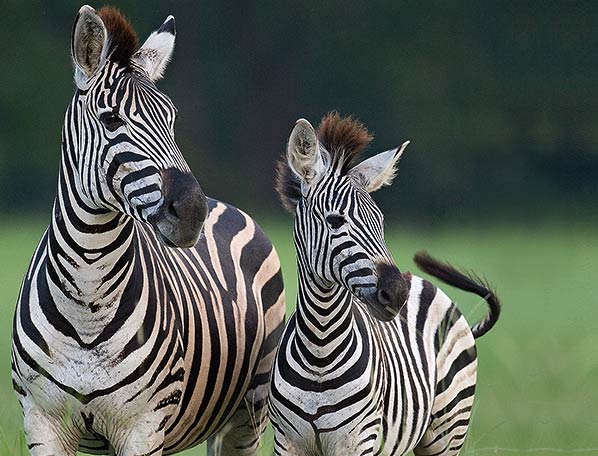 [image via Sabi Sabi]
Also, forgot about zebras until looking at the Sabi Sabi image gallery. BRB, gonna go throw up we're so excited.
March 26 // Game Drive; Return Flight to Cape Town
After one final early morning game drive, we'll soak in the last few hours of our time at Sabi Sabi with breakfast, relaxation, and lunch. And hopefully while chattering about how we saw all of the big five. Then, we'll be transferred to the airstrip for a 2:50pm flight to Cape Town via Jo'burg, arriving at 7:45pm.
Here, we'll be met at the airport and then transferred to our final hotel, the urban chic One & Only on Cape Town's Waterfront.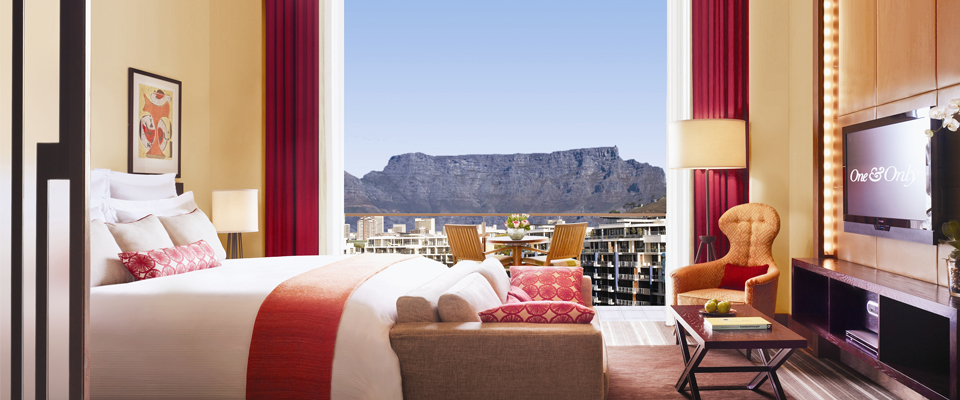 [image via the One & Only]
Dinner will be at Reubens, one of One & Only's restaurants, run by award-winning chef Reuben Riffel.
March 27 // Daycare Center Renovation – Day 2
We'll dedicate a second full day of our trip to Newkidz on the Block, with the exact details still TBD (though we promise to share, always). Lunch will be served on-site, and we'll cap our night back at the One & Only.
March 28 // Free Day & Departure
On our last day in South Africa, we will spend the morning trying to figure out how the heck we're going to get a penguin and a baby leopard back home with us, as well as our joint custody plan.
We shall do this along the city's V&A Waterfront, which is more notable for its shopping than its animal adoption program. We'll let you know if our husbands would prefer us to spend said morning shopping, or fitting our adorable, exotic pets into our carry-ons.
We'll fly back in the early evening, and try not to sob as our planes touch down once we get back home.
NOW, the important stuff!
We're raising money for Newkidz surrounding our trip. Our goal is £650 / $1,000. We will genuinely appreciate any amount, large or small! Please consider making a donation (just $5 will do!) here.
If you want to keep tabs on us on Instagram & Twitter, we'll be using #LTsouthafrica for the entire trip. #LThandsup will denote our days spent with Newkidz.
To book or for more information, contact Hands Up Holidays on +44 207 193 1062 or +1 (201) 984 5372 from USA/Canada, or visit their website. We would love for you to join us on these dates, but the same trip, tailored to your needs & modifications, can be booked whenever you please.
Pricing:
£7,535 per person, based on two people sharing, including economy class flights with BA;
£8,385 per person, based on two people sharing, including premium economy class flights with BA;
£10,895 per person, based on two people sharing, including business class flights with BA;
£6,890 per person, based on two people sharing, excluding international flights.
Single supplement: £3,430
This includes:
Accommodation as specified above
All meals apart from lunch on departure day
Expert guided tours
All transfers
Entrance fees
Flights if this option is selected
£250 per person donation to the renovation work
Not included:
Tips
Items of a personal nature such as phone calls
Any meals other than those specified
 Drinks at La Motte, The Tasting Room and the Tintswalo Atlantic
No reservations have been made. All accommodations are subject to availability. Payment is required in full, and is subject to our standard terms and conditions.
We hope to see you there!
xo!
the romantic & the wino
– This trip is in partnership with Hands Up Holidays, but all opinions are, as always, our own.