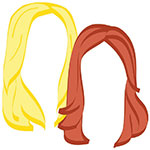 Hello? Is anybody still out there? We're here! We're still here! And we're back to regale you with tales of adventure from our four days on Kiawah Island. We even have photographic evidence!
JK, there was, like, no adventure. We were, as the kids say, LAZY AF.
But still, because we are bloggers at heart, we documented the heck out of our four days on Kiawah Island. If you don't believe us, you can pop over to Insta for some additional proof. Otherwise, keep reading, nos amies, because we would never lie to you!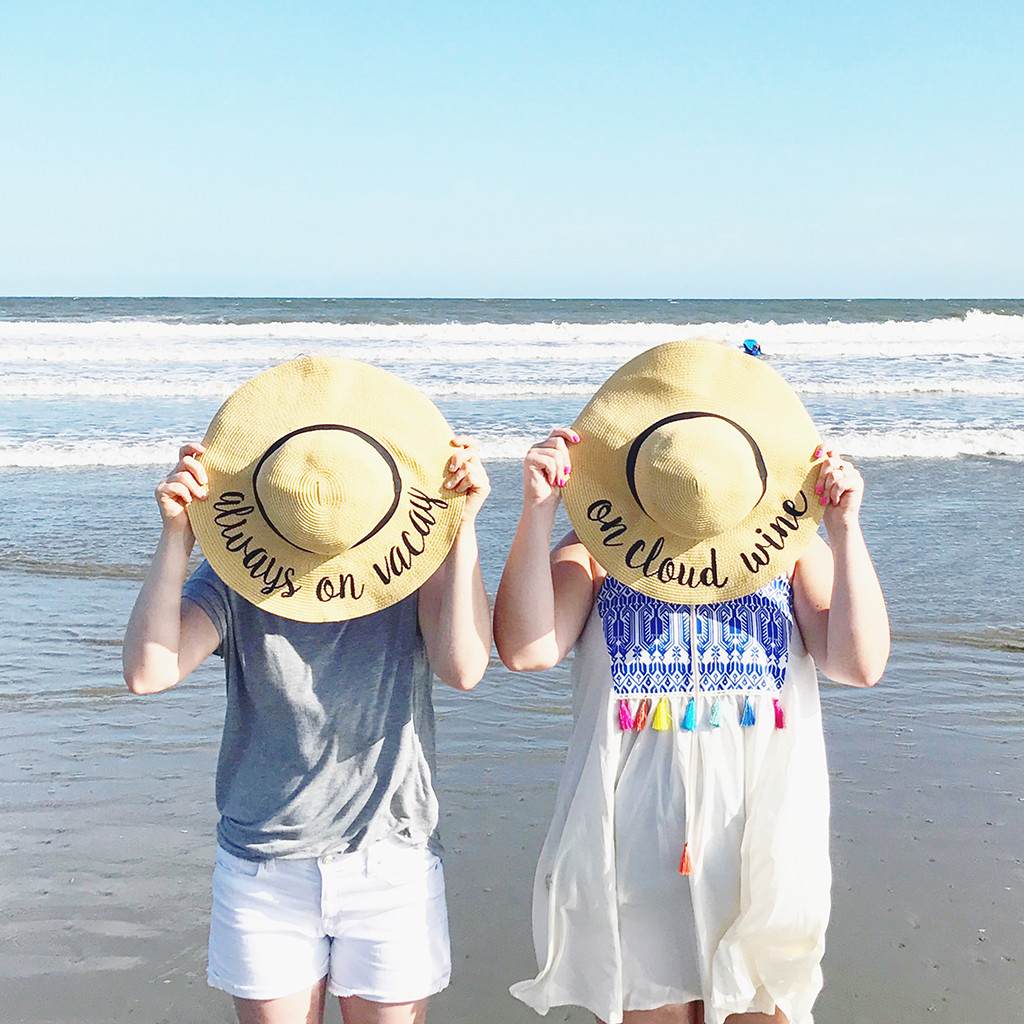 If you remember, the last two summers we've managed to pull off European beach vacations — on a dime, no less! Two years ago we spent a leisurely week along Spain's Gold Coast, and last year we wined and dined (LITERALLY, all we did) our way around Porto and the Douro Valley. And so, when Ashley & co heard that they were going to be in South Carolina for a wedding this August, we decided it was a primo opportunity for us to keep the tradition of our late-summer Lazy Travelers reunions alive.
We kicked off our summer vacay on a hot and HELLA humid Sunday afternoon, after some whirlwind travel for all parties involved. Newsflash! Getting from London to Charleston is… not easy. Also: not direct, nor particularly affordable. In order to milk this itinerary for all it's worth, Ashley's brood bookended their trip in Philly, with minor hopes of staving off some of the jetlag. (LOLOLOL good one.)
Meanwhile, Carolyn had bachelorette festivities happening down south for another wedding. She flew in a bit early to head to Folly Beach. From there, she reunited with Sean in Myrtle Beach, before all five of us were finally — finally! — all back together for the first time since #LTcolorado in January.
Never fear: it was worth it.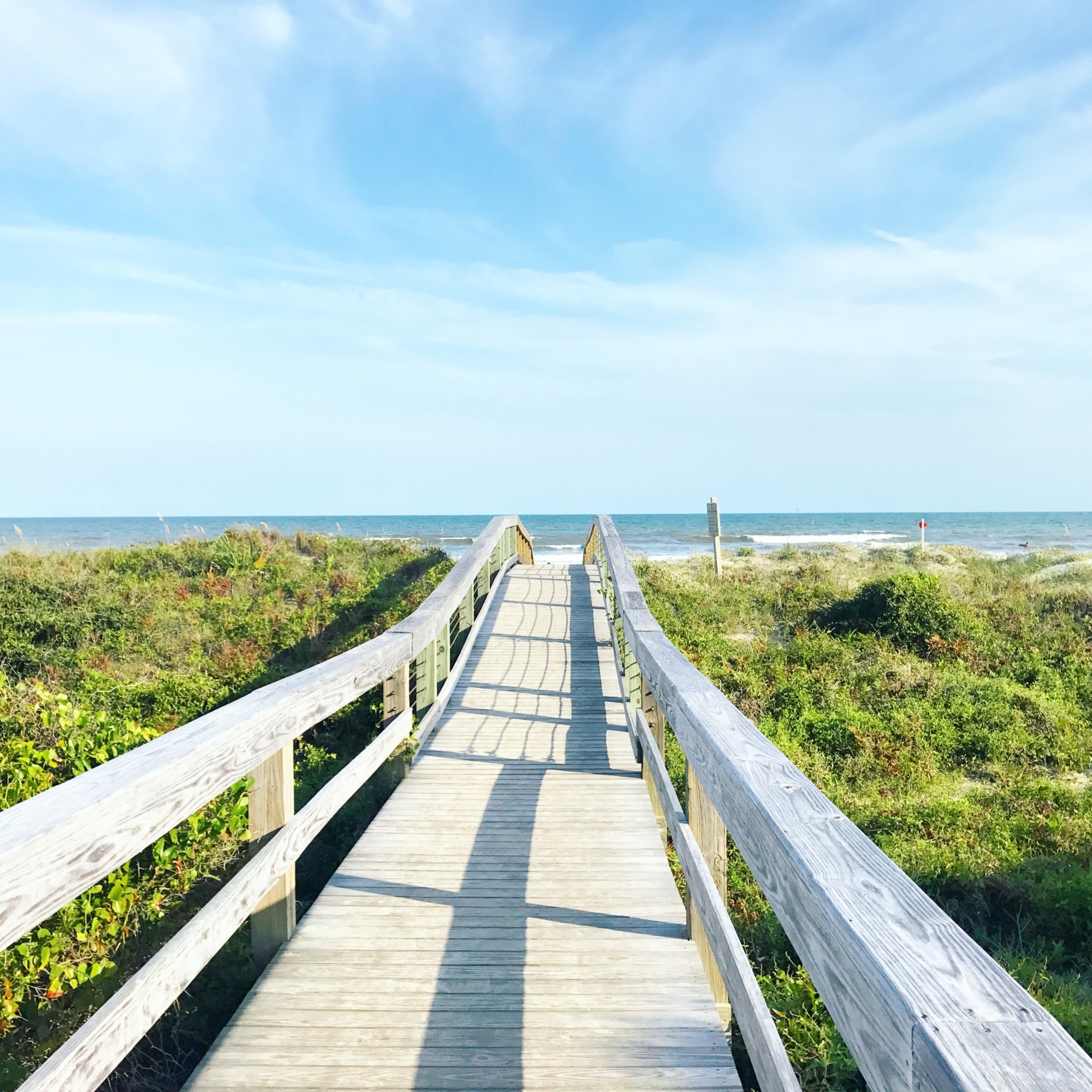 Fresh off our travel days, we hightailed it to our fave Luxury Travel Mom's famous Summer Boobie Cottage, which is most definitely where all southern vacation dreams come true. She fed us pimento cheese and bacon Ritz crackers and BLTs and gave us the inside scoop on everything we must do during our time together. We'll pass along some of her tips, but honestly, if you have any questions about all things Kiawah, she is the person to ask.
After lunch, she sent us on our merry way with a stack of pool towels and the promise to sneak lazy baby into the best kiddie pool on the island (mission: accomplished). Ten minutes later, our perfect southern street, covered in Spanish moss, was ready to welcome us home.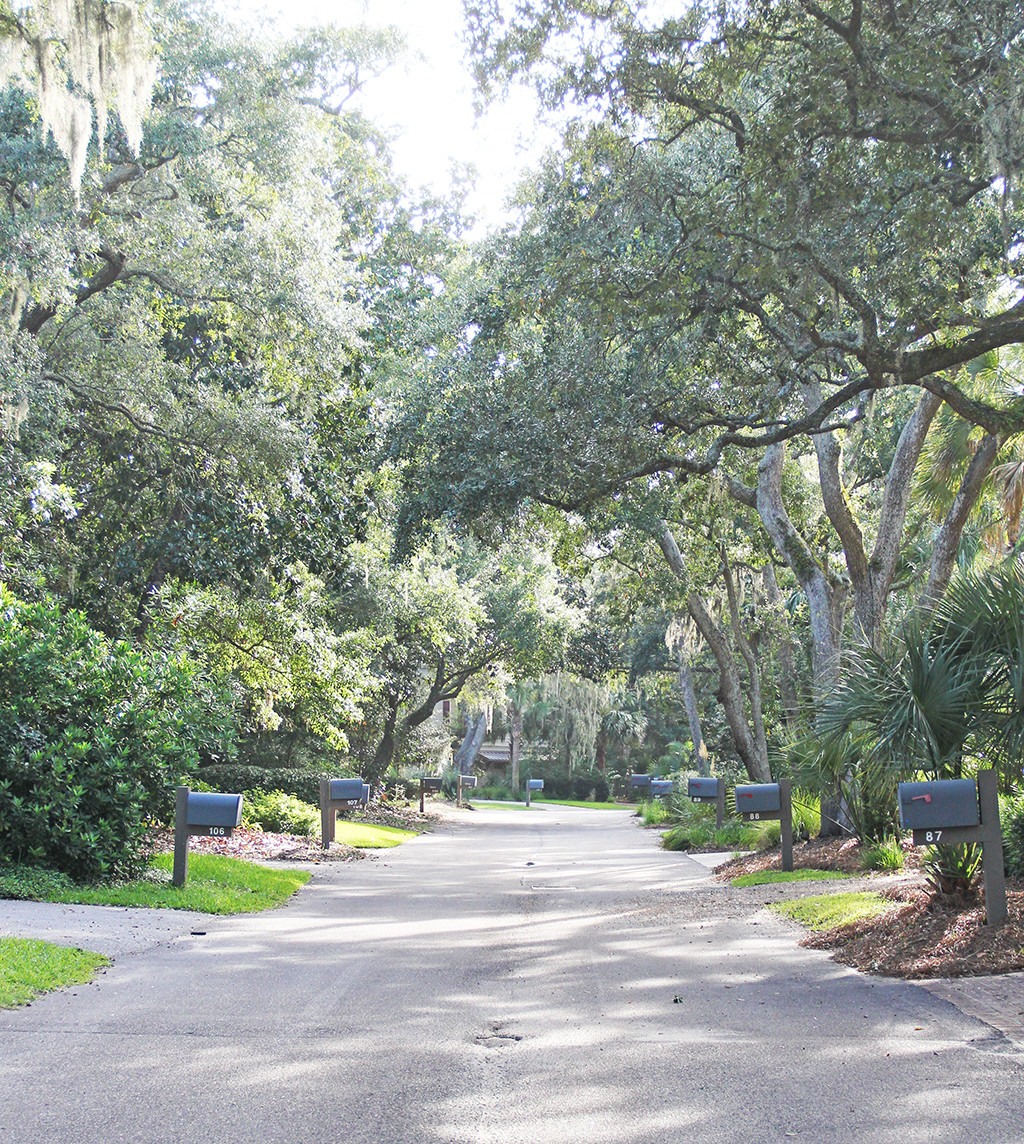 We found our house through ESPM vacation rentals, who was lovely to work with from start to finish. We searched a fair bit on sites like AirBNB and HomeAway, but honestly, for a destination that is mainly comprised of vacation rentals, we wanted someone locally-based. The entire process was super easy, they have tons of options at different pricepoints, and the house itself was beautiful.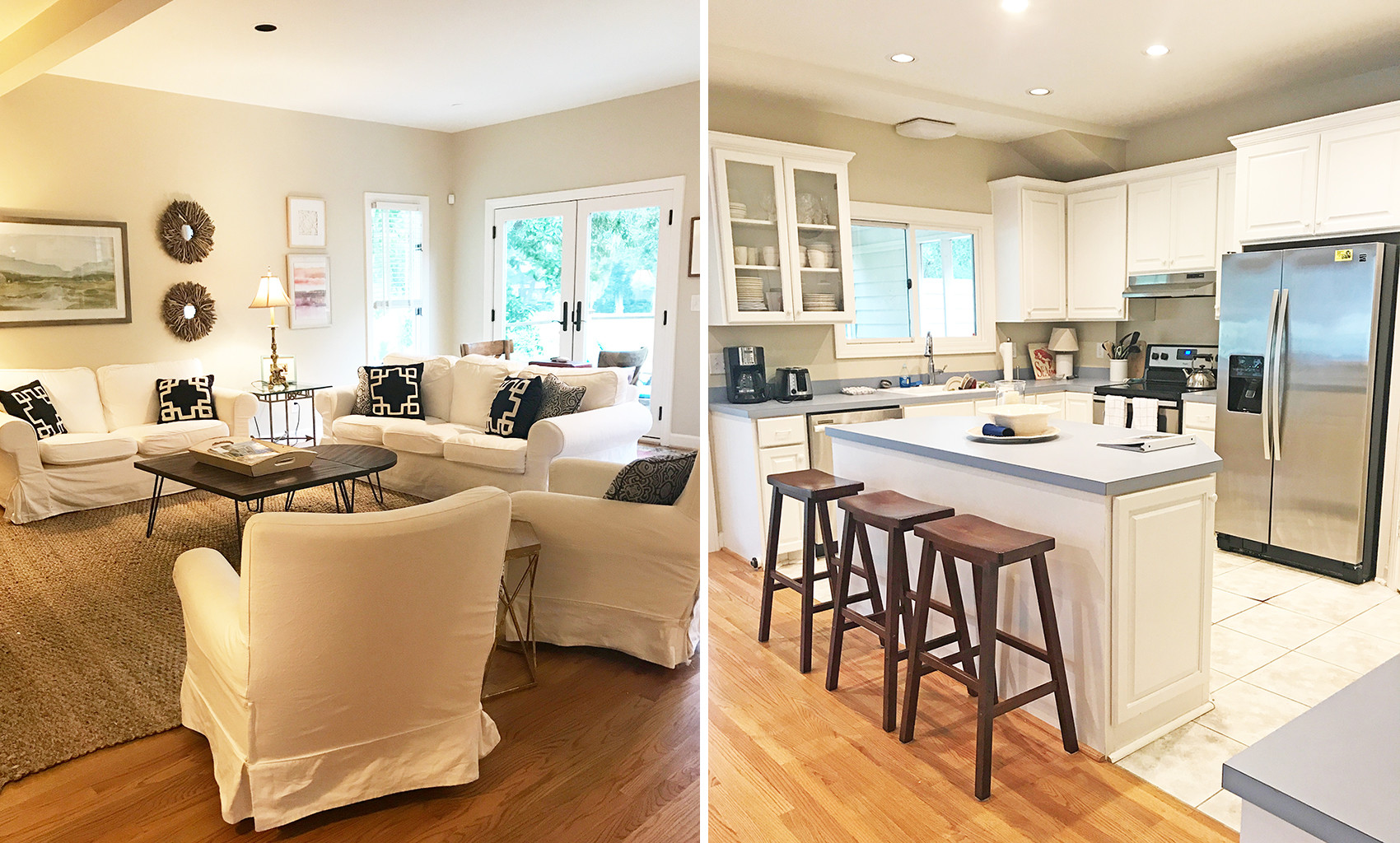 Unfortunately, it was nearly impossible to capture its true southern charm in a photo! Try as we might, we just couldn't do the house justice, so you'll have to trust us.
The downstairs was enormous, with the open-plan kitchen overlooking the family room, perfect for a big group cooking sesh and lazy baby play time. There were four bedrooms and an upstairs den, and three porches: two out the back, one of which was screened in, and a front porch. Basically, we all could have lived here forever and only seen each other occasionally, as we usually find with enormous American vacation houses.
Best of all, we were less than a 5 minute walk from the beach.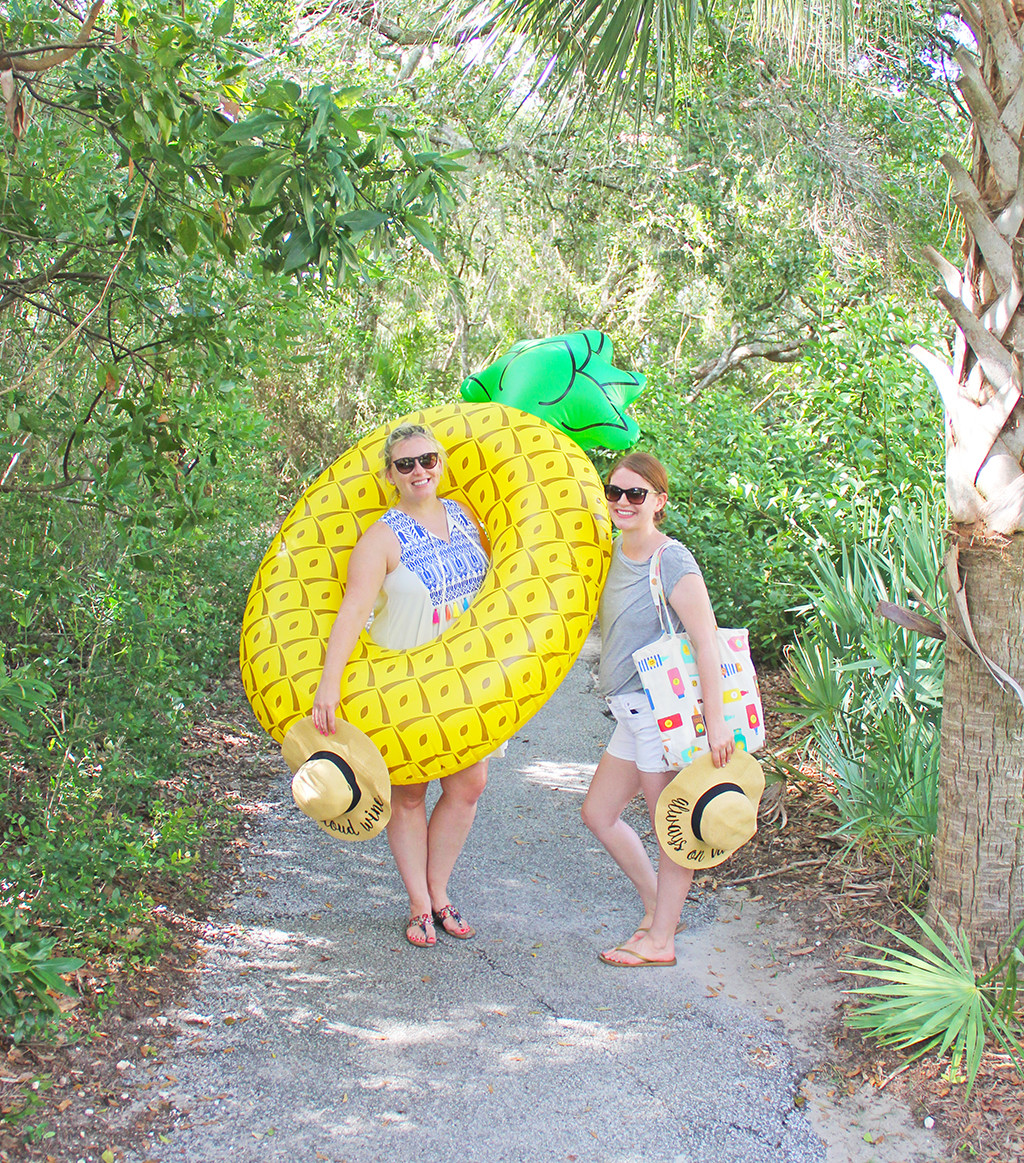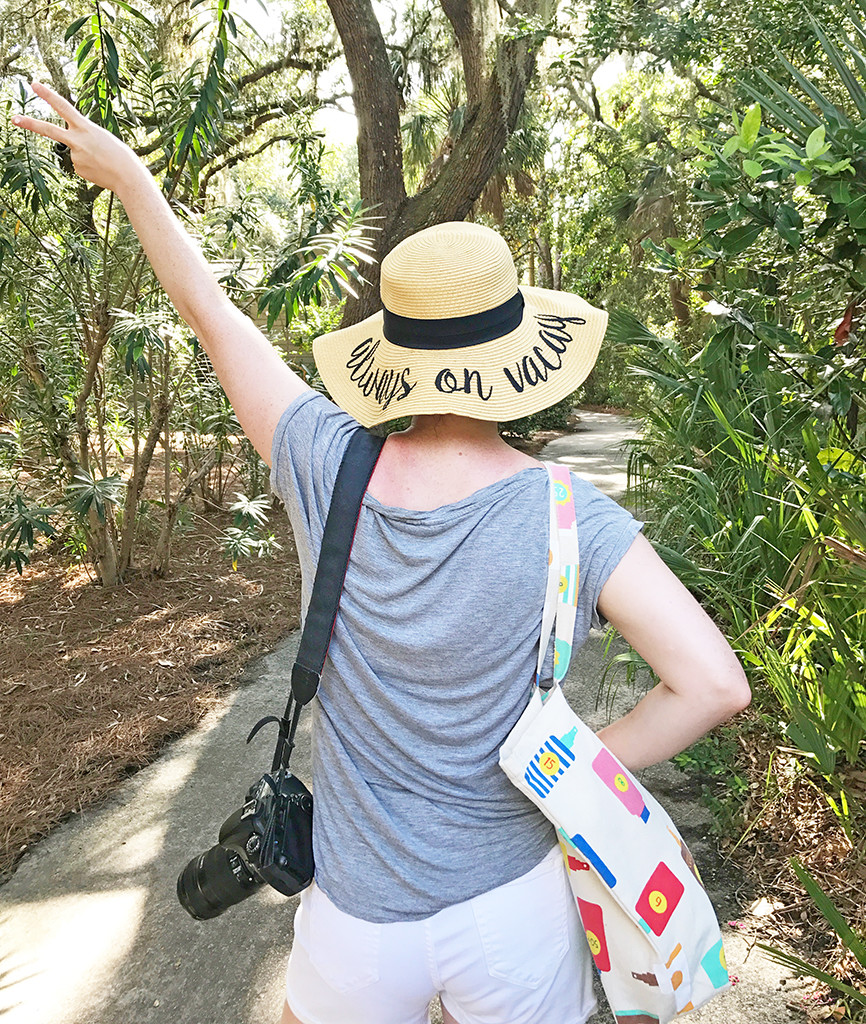 Armed with mosquito spray and our best beach accessories, we loved popping down to the beach as we pleased. We didn't have to constantly load/unload the cars, make sure we had everything, find parking, etc. It was a massive perk!
It meant once we arrived, we had nothing to do but relax.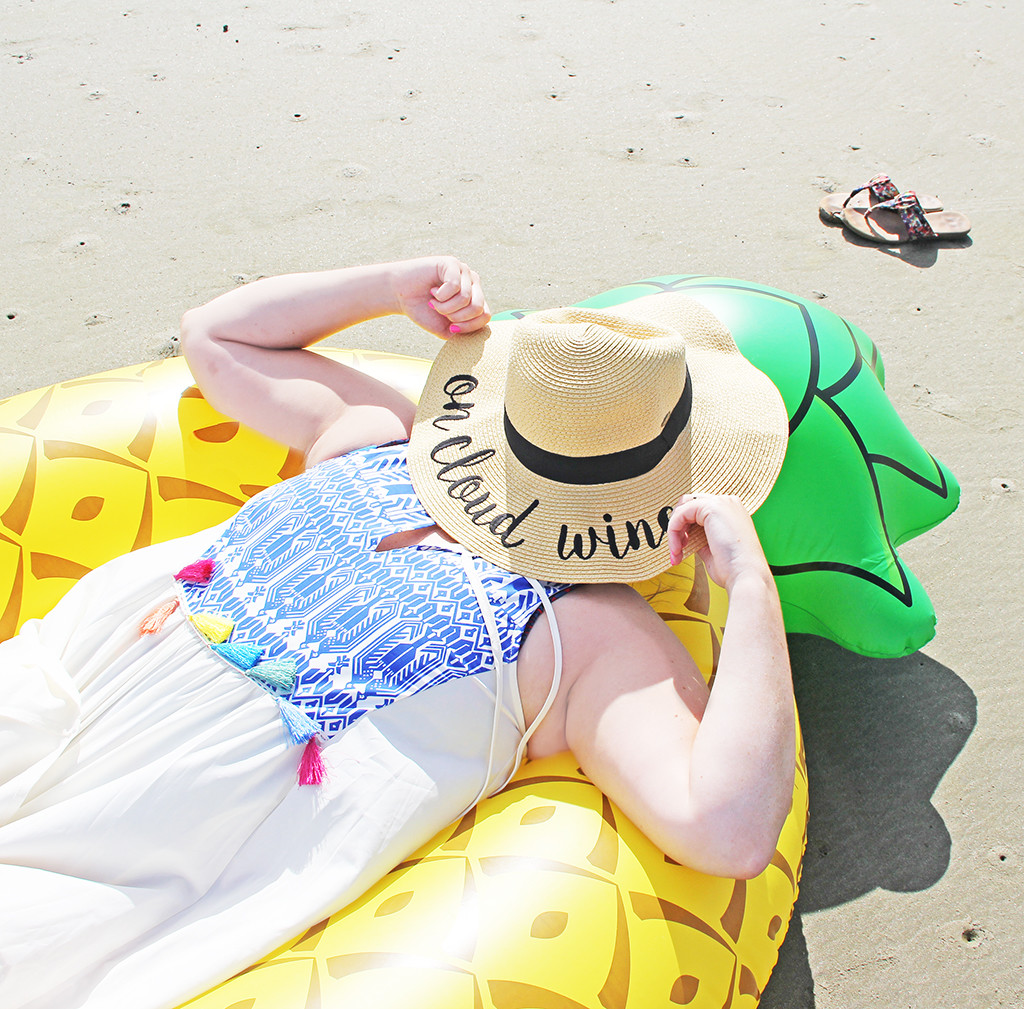 (And always one to be like her mom & auntie:)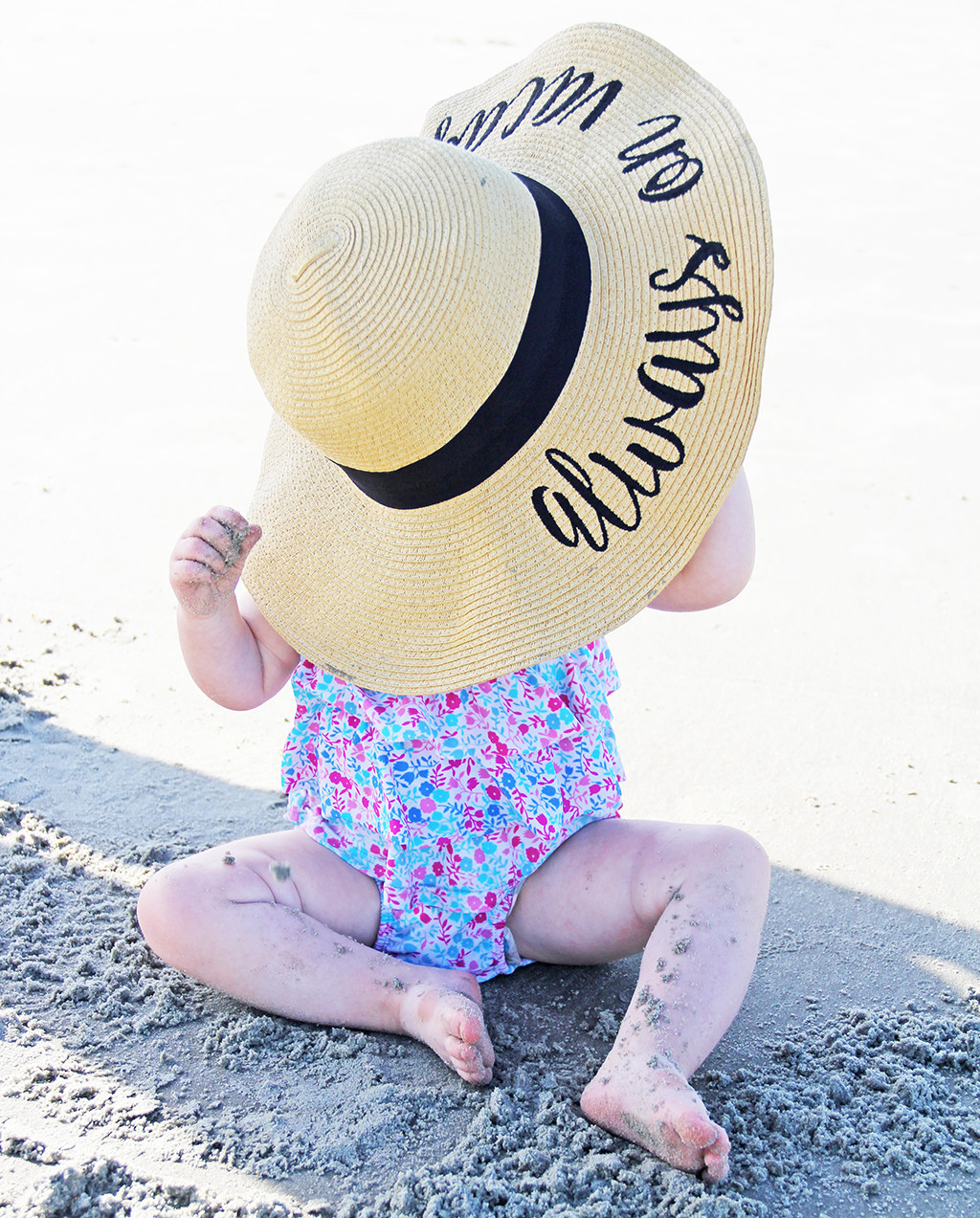 Thanks to our super laid-back approach to life in general, our itinerary each day was… basically the same. First, morning coffees in the above-mentioned gloriously spacious house, followed by a quick jaunt to the beach to give lazy baby ample wave time without the afternoon heat.
After lunch, normally grilled up by our husbands (thanks, guys!), le bébé went down for an afternoon nap, which meant mommy and auntie went out to play.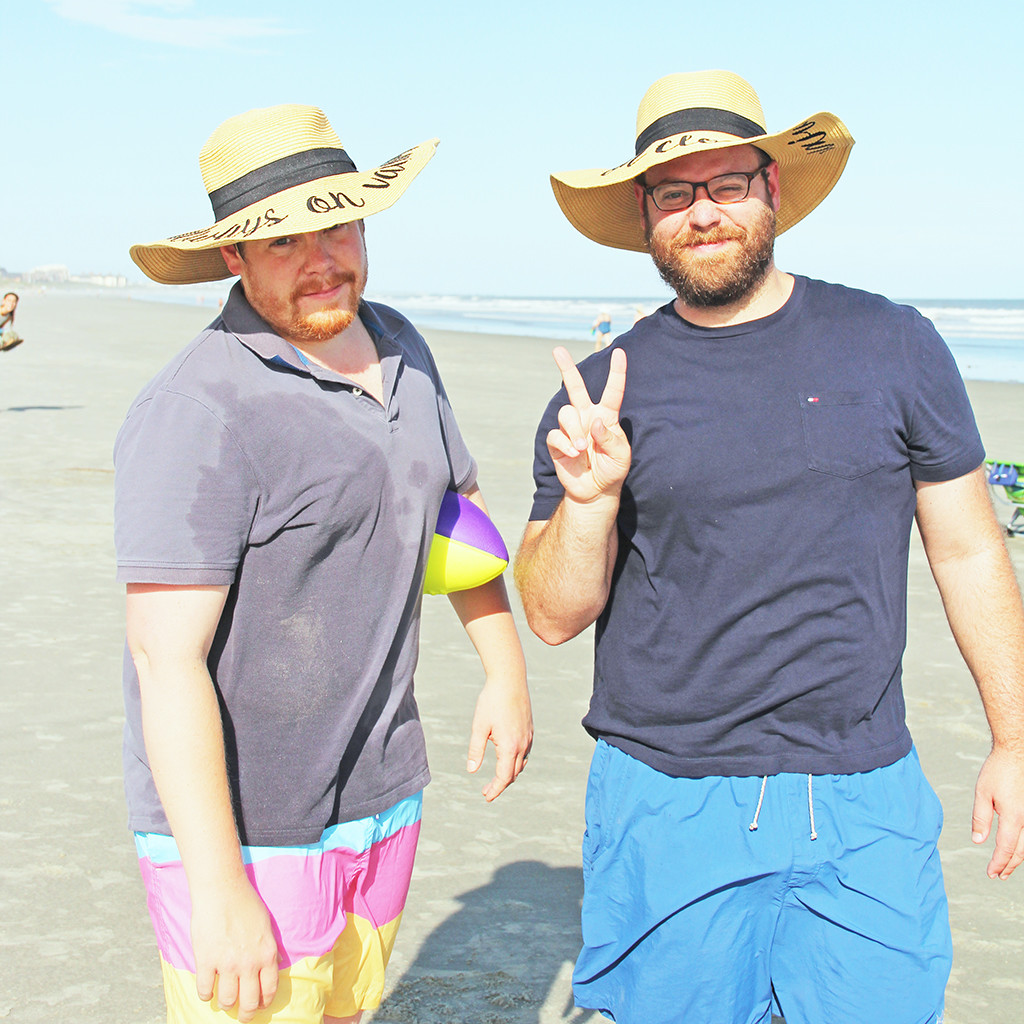 By play, we of course mean stuff our faces with shrimp at Red's Ice House, or enjoy champage on the beach in anticipation of the eclipse.
Speaking of the eclipse! Unless you live under a rock, you probably heard that the continental US experienced a solar eclipse this August. While everyone in the states could catch some the eclipse, only a small portion of the country experienced total and complete darkness. Guess who was directly underneath the eclipse's path? The tiny island of Kiawah!
Naturally, we armed ourselves with official eclipse glasses and plenty of champagne, expecting a totally mind-blowing once-in-a-lifetime experience. Long story short: it was…not. Unfortunately, the clouds rolled in Monday morning, around the same time the crowds stormed the beaches. This made it extremely hard to see any part of the eclipse, though we did hear other people in the area had better lucky. It got pretty dark and eerie, but more than anything, we just enjoyed sitting on the beach, sipping our bubbles and watching everyone geek the hell out over science.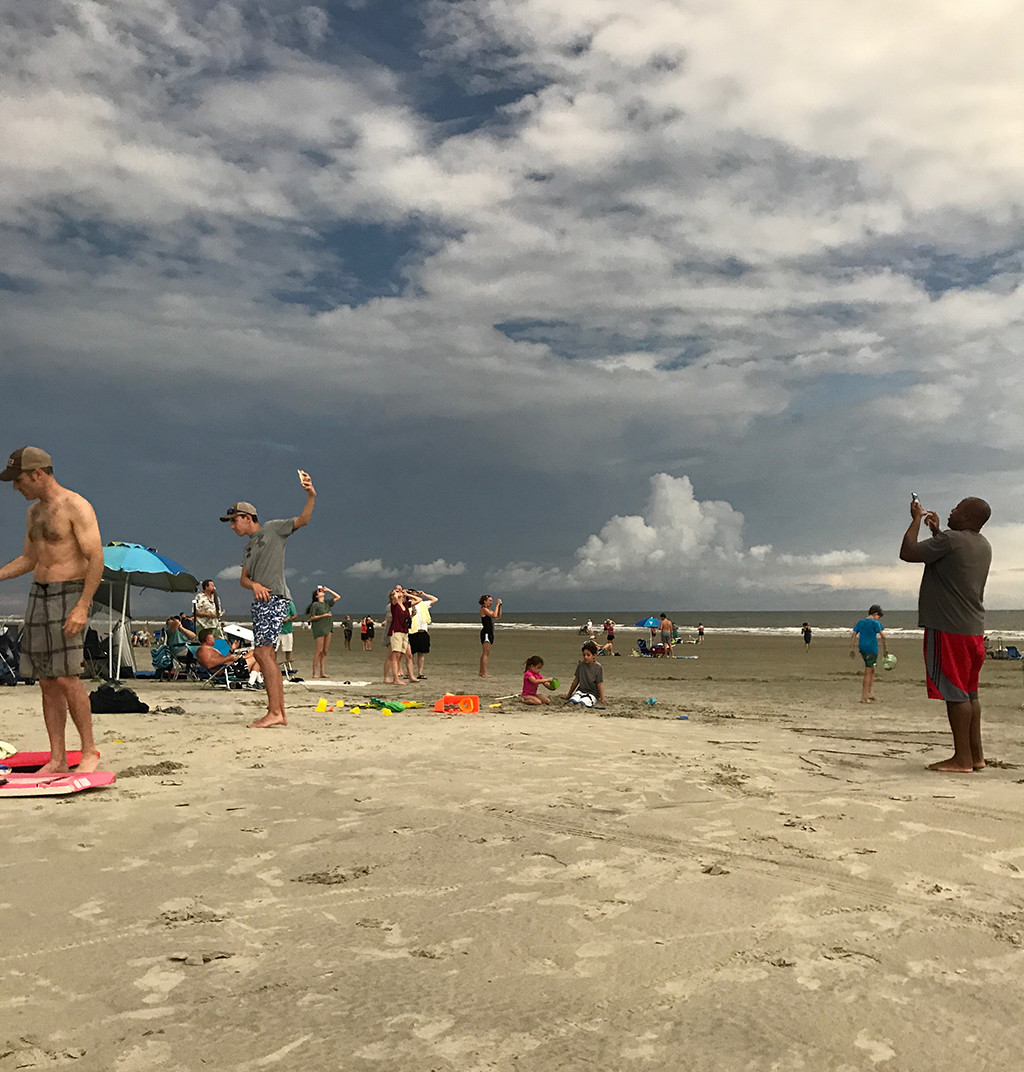 mid-day duskiness and a shit ton of clouds, for your pleasure
But! Back to our very lazy southern itinerary, or lack-thereof. We spent the majority of our time bouncing back and forth between the house and beach, just as we'd hoped. One morning, however, we made our way to the Night Heron Kid's Pool at Kiawah Golf Resort, courtesy of Luxury Travel Mom. Here, Margot lived her best life for approximately two hours. Ashley took her through every sprinkler imaginable, while Carolyn floated faithfully by on her pineapple raft.
Pro tip: there's a good chance the pool has a floatie pump on hand. This will save you MANY HOURS of trying to blow shit up yourself.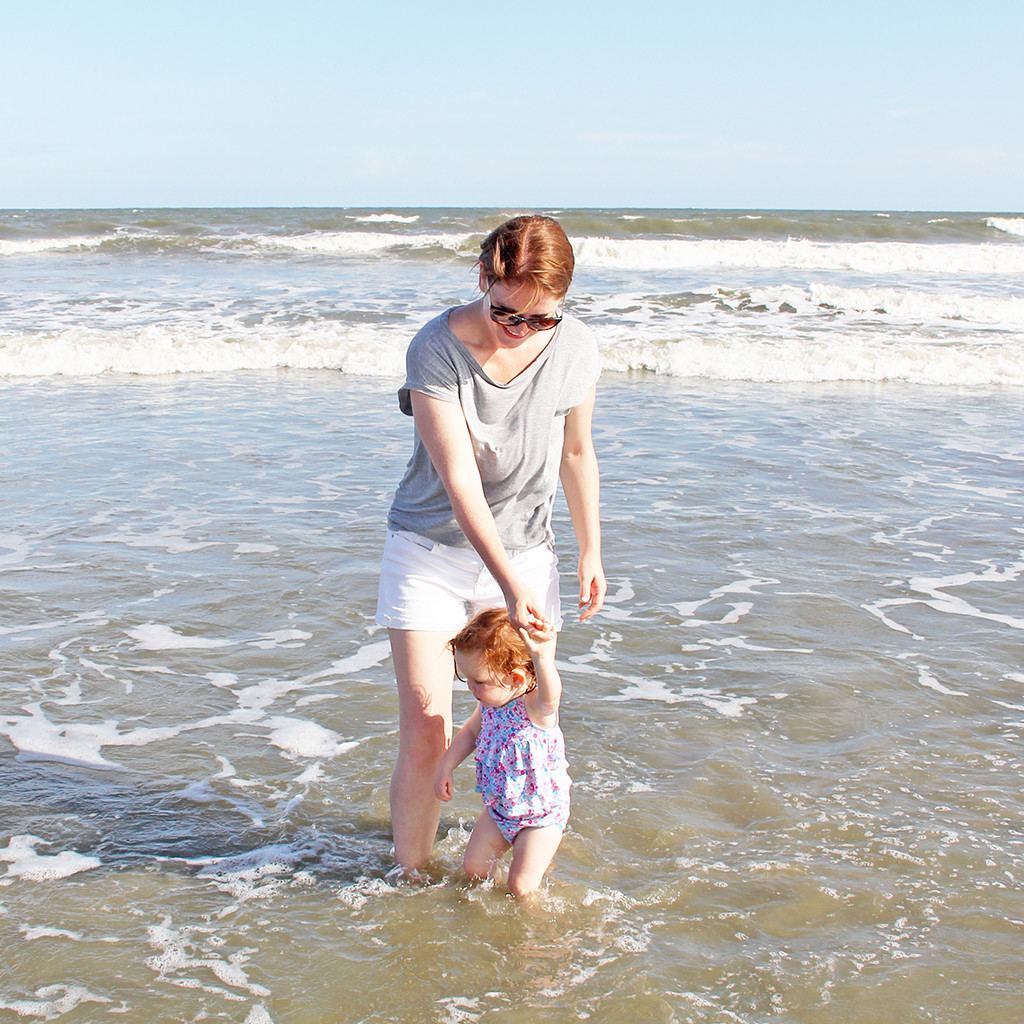 We also got out for happy hour one evening at the The Sanctuary Hotel, recommended again by Luxury Travel Mom for the beautiful views, swanky atmosphere, and delicious cocktails, natch. Btw, muchas gracias to the husbands, who become our go-to designated driver during all Lazy Travelers' vacations. This time, Sean won most of the rounds and handled them like a champ.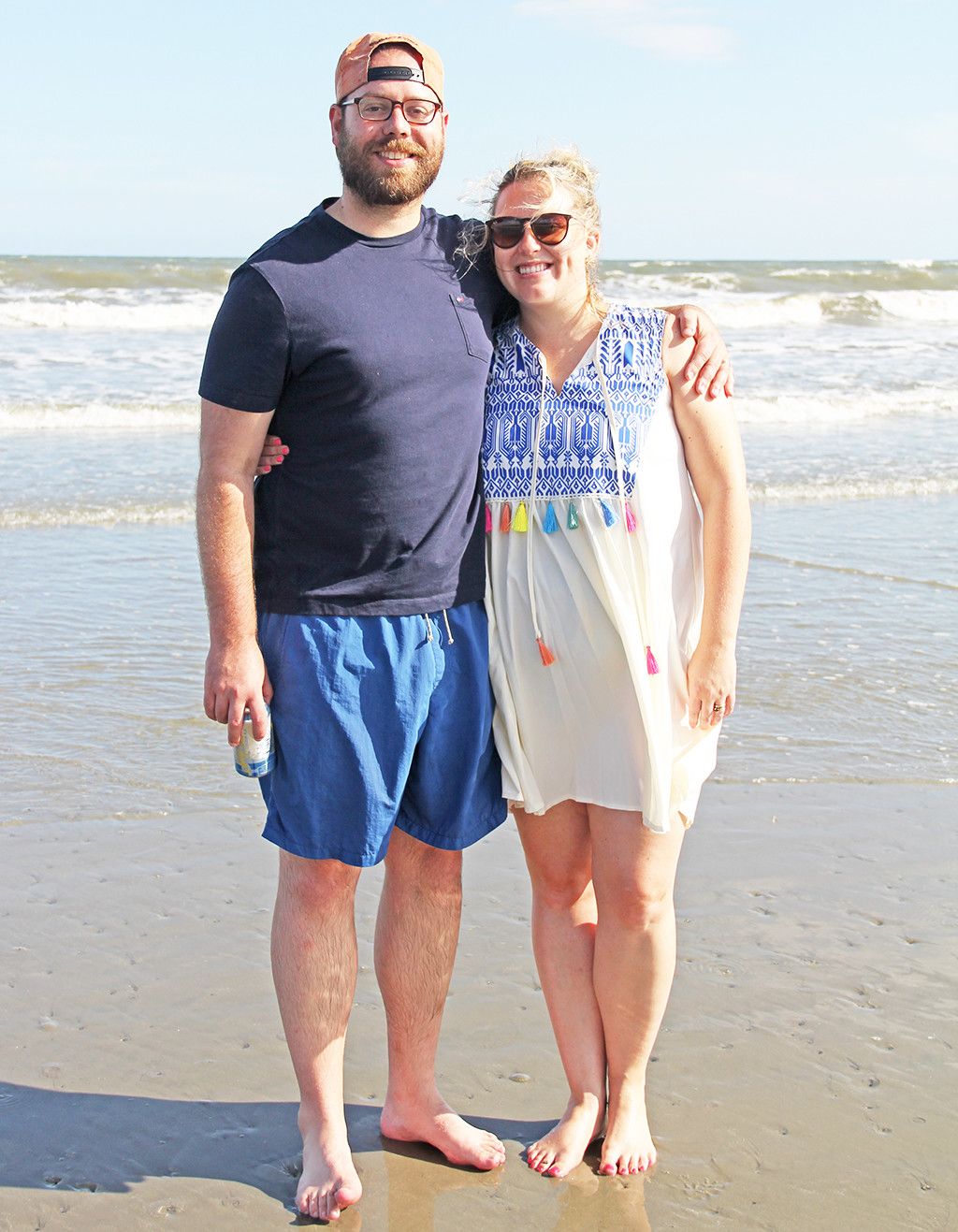 Not to be forgotten, we also cooked up some delish southern meals in our ESPM kitchen. Top highlight? Our first ever attempt at shrimp and grits! Verdict: we're pretty much master chefs.

Though not nearly as long as we would like, Kiawah was the perfect way to continue our summer vaca tradition. Would you even be surprised to know we're already daydreaming about a location for next year?
xo!
the wino & the romantic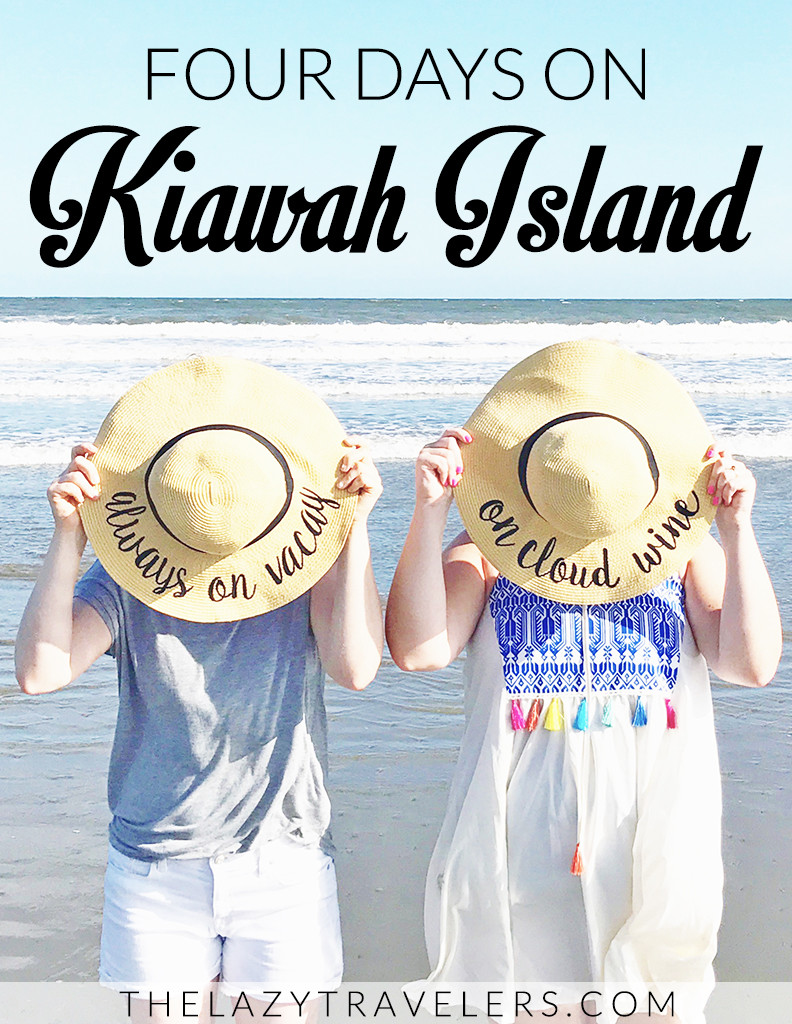 Save
Save
Save
Save
Save
Save
Save