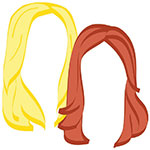 We probably sound a bit like a broken record at this point, but we can't help it. 2015 has been an incredible year — with the wino's wedding and the romantic's pregnancy taking the two obvious top spots. And what's the end of the year for anyway if not to look back on all our other favorite moments of 2015, and take a moment to feel thankful?
If you follow us on Instagram — which, chellooo, you should — then you know we've been 'gramming our favorite trips of the year over the past week and a half. But if you don't follow us (because, like, you don't have Instagram… we can't think of any other reason why), then we made things easier for you and rounded up our official #LTtop10 travel moments of 2015 all right here.
Most importantly, thanks for letting us share our adventures with you this year, fellow lazies! We adore each & every one of you.
Here's one last look back at our best year yet before we cheers to 2016…
January // Northern Ireland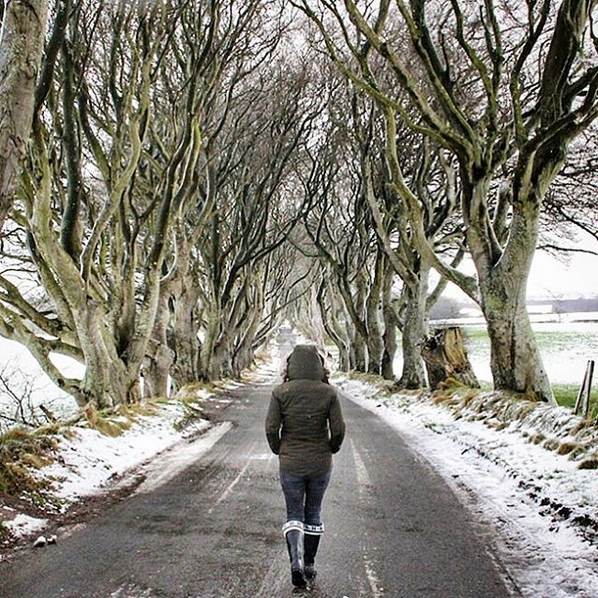 Ashley kicked off her year with a quick weekend trip to Northern Ireland, flying in and out of Belfast. It's tough to compete with an amazing stay (and spa day!) at the Slieve Donard Hotel, but a drive along the Causeway Coastal Route — complete with a detour to the Dark Hedges just as the snow began to fall — officially made the weekend one of her favorite escapes of 2015.
March // San Francisco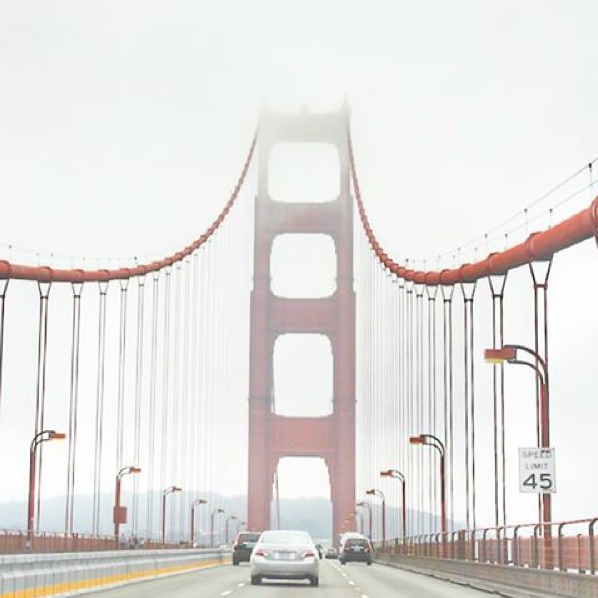 San Francisco has long been on our list of cities to explore, and thanks to a work conference for Jeff, we were able to turn a regular weekend in early March into our first official Lazy Travelers' reunion of the year. With about 36-hours in the city, we packed in as many highlights as we could, including renting a car just so we could drive over the GGB while playing the Full House theme song. We're not kidding.
March // Napa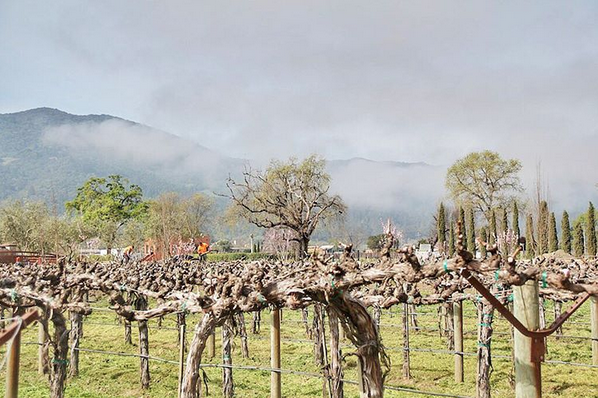 We couldn't travel all the way to San Francisco without carving out time for its wine-obsessed neighbor to the north, Napa. Here, we stayed in one of our favorite hotels to date, the Andaz Napa, met up with some wonderful food and travel loving friends, In Nat's Shoes and GQ trippin, and drank approximately all the wine that we could in just a short 24-hours. Oh, and our favorite tasting? An all-red offering at Cakebread Cellars, whose gorgeous property is pictured above.
March // Cape Town, South Africa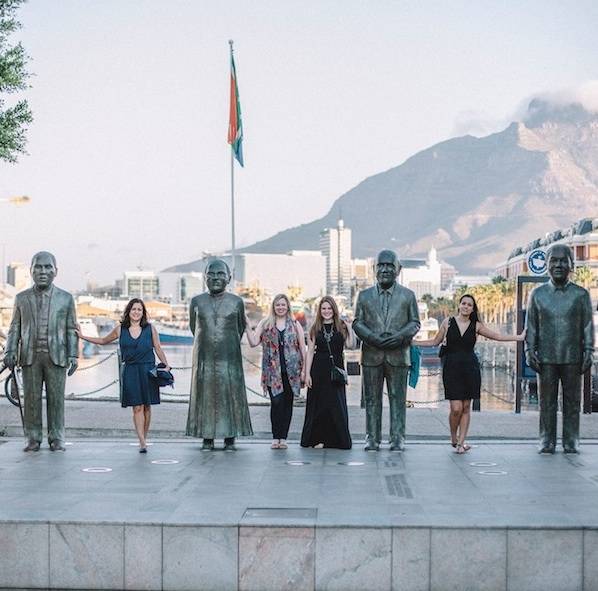 March was huge for us. After conquering the West Coast of the USA (barely, but it counts!), we met back up a few weeks later in South Africa for a luxury voluntourism dream trip with Hands Up Holidays. One of our very best days included a Flytographer photoshoot on Cape Town's V&A Waterfront, before exploring the foodie scene of one of our new favorite cities.
March // Kruger National Park, South Africa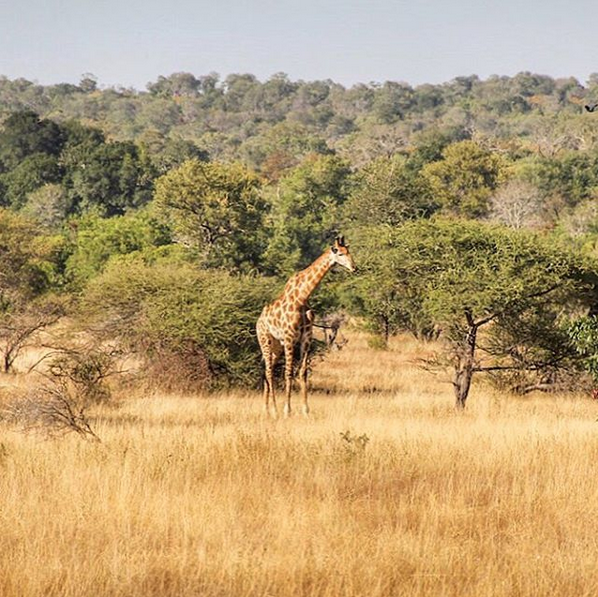 There was no way we were heading to South Africa without going on safari, and everything about our time at Sabi Sabi is exactly what we dreamed it would be and more. We don't know when we'll make it back to sub-Saharan Africa, but we know our bucket list grew immensely after our very first night safari in the bush. Botswana, Tanzania, Zimbabwe… we're coming for you.
June // Istanbul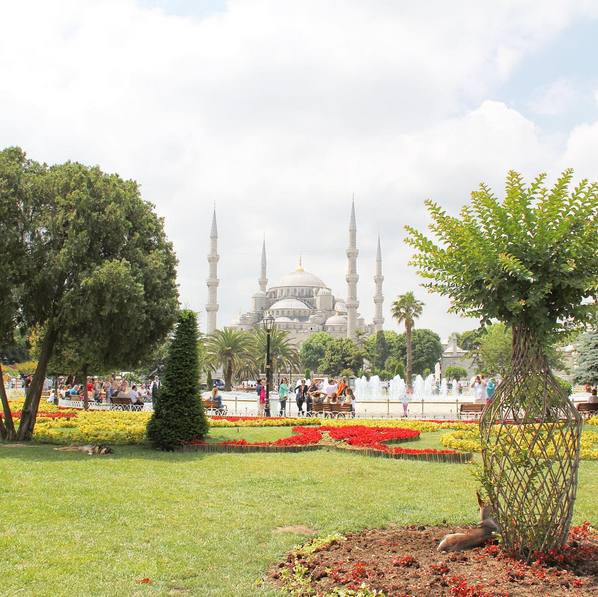 In June, Ashley added another new country to her list with a long weekend in Istanbul to celebrate the hubs's 30th birthday. The weekend was full of amazing moments — from a private yacht ride down the Bosphorus to a trip to Asia for a market food tour — but nothing compares to the very first glimpse of the Blue Mosque.
August // Chicago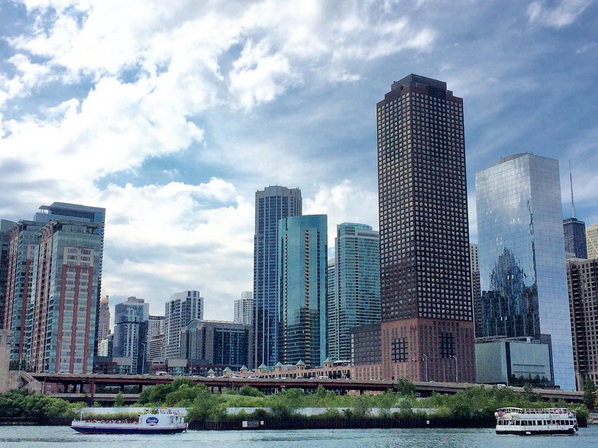 San Francisco and Napa weren't our only new cities in the US this year. In August, Carolyn flew her mom to the Windy City for a three-day mother/daughter weekend. They spent most of their time eating and drinking their way around the city, natch, but found some time to take in the sights by boat on the Architecture Foundation River Cruise, and Chicago quickly became one of the wino's favorite cities.
August // Spain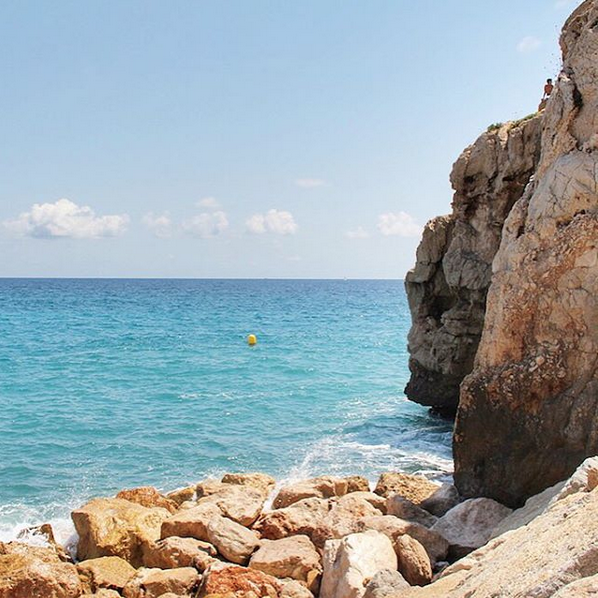 With all of our very exciting — but let's face it, whirlwind — travels in the first half of the year, we decided we needed some quality time together when we could just kick back and relax. Enter our getaway to the Spanish coast in a private rented villa, complete with a pool, outdoor BBQ area, and a view of the Mediterranean. Halfway through the week, Jeff was able to meet us and play chauffeur, cook, and the subject of many pranks on Snapchat.
November // Val d'Isere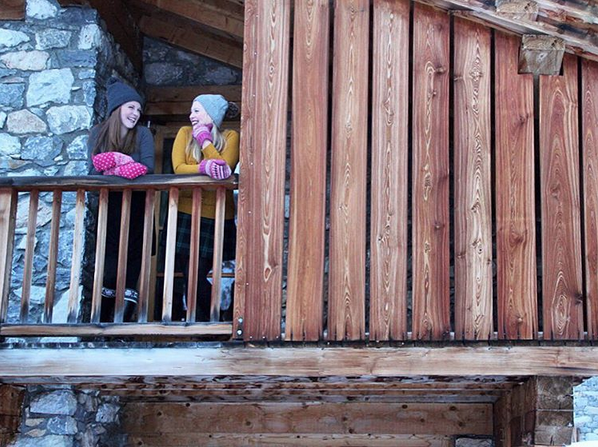 If you've been following us over the years, you may know that #LTfriendsgiving is a longstanding tradition, and the past few years we've taken it on the road. This year, we headed for the French Alps with VIP Ski for a long holiday weekend in a true winter wonderland. We spent most of the time in our chalet in our pajamas by the fire, but we did manage to put on proper clothes for our Thanksgiving meal, just in time for a bestie photo shoot captured by Sean, unwitting instagram husband.
December // Lucerne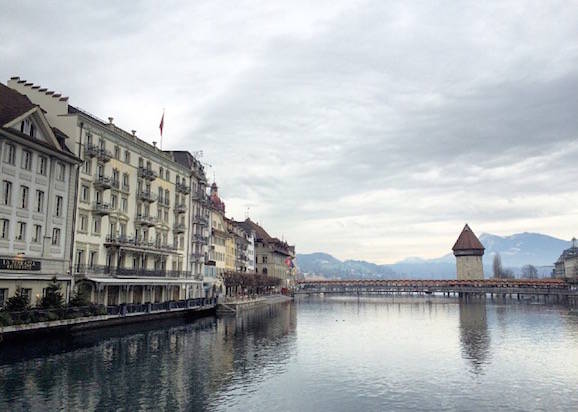 Since Carolyn flew alllll the way to the Alps for #LTfriendsgiving, why not make a week-long celebration out of it? When Ashley, Jeff, and Sean departed Geneva, Carolyn's mom and her mom's best friend, Mari, were tagged in. They spent the next 7 days hopping around Switzerland, including two days in Lucerne, which turned out to be one of the most charming and picture-perfect cities we've ever visited.
And that brings us to today, the very last one of the year! We're each laying low at home in Philadelphia and London with friends — winding down from a crazy, amazing, whirlwind 2015 and resting up for what is promising to be an even more crazy, amazing, whirlwind 2016.
See you on the other side, little travelers! And if you have any Instagram accounts we need to be keeping tabs on next year, please do let us know. You can find us here.
xo!
the romantic & the wino