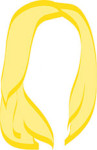 Sometimes, you have to hit the bottom before you can make it to the top. That's the saying, right? Let's just call that the theme of this past month.
I meaaan, in all honesty, it's not like April was the worst of times. Generally speaking, I'm pretty content with my life. I can pay my bills, I enjoy the flexibility and surprises that come along with babysitting, and I try to have fun a good amount of the time. I'm thinking that maybe it was the rain and cold that settled in at the end of April, but I caught a case of the blues that left me feeling pretty (undeservedly) sorry for myself these past few weeks.
Sunday night, I was feeling particularly low after the romantic and hubs left to return to New York, and I couldn't shake the feeling yesterday either. Until I realized it was the last day of April! The Type A part of my personality likes the thought of starting anew when a new month begins, so the Type B part of my personality allowed me a meatball sub for dinner, washed downed with a glass (or two) of red wine, and one last night to wallow in the self-pity that had been irrationally consuming me for a month.
And waking up this morning, I felt great. Let it be known, with my devoted readers as my witnesses, that I am officially declaring the month of May:
"The Month of Me."
What does this entail, you ask? Let me break it down for you.
1. I will not sweat the small stuff.
2. I will attempt to use a more rational scale to discern exactly what is classified as "small stuff."
3. I will, however, sweat in the gym. As Fergie would say, I will be working on my fitness. I've heard this is a good fix for the blues.
4. I will begin to put together a realistic game plan for my travel plans in the fall/winter (and of course, share my brainstorming sessions with you, readers).
5. I solemnly swear never to use the phrases "Monday blues" or "case of the Mondays".
6. I will indulge. In a responsible and respectful way, of course.
7. I will share with you at least one thing per day that makes me happy.
8. I will focus on making others happy. I've heard this is the easiest way to make yourself happy.
These are my promises to you, travelers, and I hope you help me honor them, if need be. To kick off Day 1 of the Month of Me, I give to you something that makes me happy.
My Neon Pink Toes (courtesy of a weekend pedicure with the romantic)
xo!
the wino