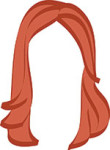 How on EARTH is it already Tuesday and I'm already back in New York? As expected, this weekend was absolute perfection, complete with amazing food, even better wine, and a snow covered Paris.
More details to come, but for now, here's what I was able to check off my own little Parisian Bucket List:
Baguette + Camembert
Checked off my list three times over. Thank you to a boulangerie in our neighborhood, our wine & cheese tasting class at Ô Chateau (more details to come on that), and another boulangerie in Montmartre.
Nutella crepes!

Friday night drunk food courtesy of our favorite St. Germain crepe man. Still there from 2009!
Pierre Hermé vs Ladurée Macarons Taste Test

Completed and confirmed. If you follow me on Instagram/Twitter then you already know who won. Pierre Hermé macarons are both prettier and better tasting, hands down.
Montmartre
Capped off our trip with lunch in Montmartre yesterday and it's officially my second favorite neighborhood in Paris. More to come on my real favorite.
Chanel

Ok, so I didn't make it into an actual Chanel this trip, but I did get what I came for and treated myself to my favorite scent… duty free, at the airport. The pricing was too good to be true, and you may recall how much this scent means to me. (Also, ironic that that post was written on the first day of SS2012 Fashion Week and now tomorrow is the first day of FW2012. WHERE DOES THE TIME GO).

Demi carafes de vin rouge…and full carafes too

Even the house wine at most restaurants in Paris trumps cheap wine in the states.
Dinner on a boat on the Seine
Incredibly cheesy, but one of the most fun things we've ever done. It was hard to take the lounge singer, overwhelming number of women in gowns, and wedding-style catered food seriously, but we've never laughed so hard. The views along the Seine at night made it all worth it.
Watching the Giants win the Super Bowl
Ok, so technically we failed at "staying up until 4 am to watch the Super Bowl at a Canadian theme bar." We opted for a bar in St. Germain, which was an Irish Pub rather than a Canadian theme bar, and I didn't make it until 4 am (though hubs did!), but it was all close enough.
Out of our list, the only thing we didn't officially do was climb to the top of Notre Dame! It was closed due to weather, and honestly: it was SO cold that it was for the best. Plus, this just means we get to go back next time!
Stay tuned for more detailed posts on our favorites of the weekend, and maybe I'll talk the hubs into a guest post on what it was like to watch the Super Bowl en Francais?
xo!
the romantic