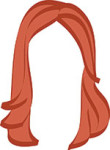 WELP, it's the day before the big move, and I am exhausted, abnormally sore (seriously, girl has gotta hit the gym), and overwhelmed. Like weddings, babies, and medical ailments, moving is one of those things that when you're in the throes of it, it's all you can think/breathe/talk about, but when someone else is doing it, you're like "GOD, can't you just SHUT UP already?" Unfortunately for you, I am in the midst of moving terror, so no, bitches, I CAN'T shut up about it.
I'm also aware this all seems very non-travel related. Packing, of course, is travel related, but packing the contents of your bathroom up into boxes is a little bit of a stretch. But then I realized: all you round-the-world travel bloggers have to do exactly what we're doing! Downsize your life and attempt to simplify things.
Ok, yes, we will still have the consistent comfort of our own bed and there won't be a question of whether we'll find an actual toilet or a hole in the ground the next morning, but all this prep work has got to be similar to what RTWers go through before leaving. Maybe a backpack full of comfortable shoes and baby wipes isn't the end game here (for now), but I have learned a few tricks in these past few months of moving prep.
Craigslist is your frenemy. The entire posting process irritated me, and I got about 15 spam emails asking me to send my full name, phone number, and address and they will send me a money order and I can "consider it sold and remove the posting!" But we've already sold two major items and are meeting a third peach of a Craigslister tonight to hopefully pawn off our dresser. It hasn't been fun and we may be going into the new apartment with a few pieces we couldn't get rid of, but from what we DID sell, we've already offset our moving costs!
Implement a one year rule. This started when I realized that I was committing to a life with a bona fide packrat. Guys, we have college textbooks in our apartment. From the hubs's freshman year accounting class. He is not an accountant. So, new rule: if it doesn't hold nostalgic value (I'm not a monster) and hasn't been used in one calendar year, it goes. If it's in good condition, it gets offered to friends or sold, and if they pass or it's too embarrassing to admit we own, it gets shuffled off to Goodwill. See: my first "suit," digital photo frames, and anything from Forever 21.
Maintain your fridge and medicine cabinet throughout the year–not just when you're about to move. Why the FACK do we have jam from 2009 in our fridge and Advil from 2006 in our bathroom?
And now, in our last little home stretch of a move, where anything can go wrong at literally any second (no but seriously, the people we're renting from are slowly showing signs of extreme personality disorders), please. Wish us luck.
xo!
the romantic