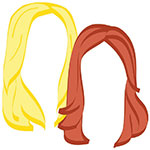 WELL hello, our little crew of travel-loving wanderlusters! Have you been wondering where the eff our Jetsetters feature went to? Yes, this one? The one that was last spotted around these parts in early October?
It's ok, us too.
Here's the deal. We love our jetsetters. We love reading their words and finding new people to stalk read, and all that good stuff. Buuuuuut we needed a change. It has been an 2+ amazing years of reading people's travel tales, but we were getting a little antsy for something new. We bounced some ideas back and forth and ultimately decided that we are going to make a small but significant adjustment to the format. Instead of asking each new jetsetter to answer the full list of questions, we'll tell them to pick any five of their choosing and include beaucoup de photos! (That is French for "many pictures," and thus concludes the language lesson of the day).
So! Who is our first guinea pig, you ask? Meet Julie of My Travel Confessions.
If you're thinking Julie looks kinda fancy for a travel blogger, you are right. This snap is from Julie's book cover, because girlfriend just wrote herself a book called Travel, Sex, and Train Wrecks. Let's get to know Julie, hm?
Favorite Place: It is hard to narrow down, I have seen some incredible places in the world. Pretty much anywhere in Thailand is fab, but if I had to pin down one place that I found most awe inspiring it would be Sapa in northern Vietnam. The scenery is like out of a movie – just drop dead gorgeous. I hiked and scootered around the countryside and pretty much just spent two days with my mouth open.
Favorite meal: Now that would have to be happy pizza. You have not traveled until you've had some pot pizza–they use pot for parmesan. I hooked up with a fun group of travelers in Siem Reap and we wandered the city checking out Happy Herb Pizza, Happy Angkor Pizza, Ecstatic Pizza, and Happy Special Pizza before deciding on one of the small restaurants. A few hours later we were definitely feeling happy. 🙂
Must-have packing item: The Keeper – the BEST travel item EVER for females. No searching for your brand of tampons in a foreign country or having to carry huge packages of tampons in your backpack. It is just a small latex cup that you fold, insert and then dump out and rinse a few hours later. It lasts for years and is so convenient. (ed. note: Julie sent us a pic of The Keeper… but we'll just link to it instead of subjecting you to it without warning because, well? Squeamish.)
Favorite "I can't believe I'm doing this" moment: In Southern Chile I hiked the Pucon Volcano. Eight hours of hiking straight uphill in the snow to arrive at the top of the volcano. Then the best part – we got to slide straight down. Absolutely terrifying and fantastic.
Favorite travel photo: The Salt Flats in Bolivia. You can take all kinds of goofy photos that look surreal. We had a blast setting up shots.
You can nab yourself a copy of Travel, Sex and Train Wrecks here. If you'd like to be a jetsetter, let us know! We'd love to have you.
xo!
the romantic & the wino