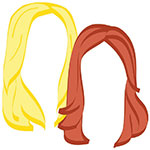 Ahhh Mondays, you are just the worst of the worst. Our brains feel like mush and we haven't even been through a full work day yet! And unfortunately, we are very easily distracted so all of the travel tidbits below not only distracted us for the time it took to read them, but also completely distracted us for the time spent daydreaming about all the places we'd rather be than at our desks in Manhattan. Sigh.
If we ever outgrow our love affair with city exploration, we're officially becoming beach people: The best beach villas in the world

Just in time for us to start planning our upcoming Manhattan staycation this weekend! We were trying not to be too depressed about it, and this is helping. 36 Hours in Downtown Manhattan
We really have yet to see anything about Greece that doesn't make us wish we were there right this second. Lost in the Odyssey
Handy tips for people that suck at packing. What?! Not US, per se. (HA haaa gotcha, it's totally us). Travel 101: 9 Forgotten Items to Pack on Your Next
Now if you don't mind, we're going to go continue our anti-productive day and discuss all the things we would pack for our safari trip to Tanzania. (Absurdly large floppy hat taking precedence of course). Treading Lightly in the Simanjiro Plains of Tanzania
Tell us your travel dreams! Anyone else having a Monday that's sucking the life out of them?
xo,
the romantic & the wino