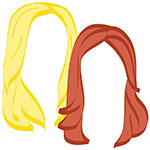 Ahh another Wine Wednesday.
iPhoneography sounds like something we should have majored in in college. "Ah yes, I'm an International Development major, minoring in iPhoneography." No?  Montmartre — As Seen by iPhoneography
At least make your travel buddy do it. Pay them in compliments. Why You Should Be Reading Your Travel Insurance Small Print
We may or may not have gotten seriously distracted by the first photo (which is now our photo of the day)… 5 Budget Ways to Travel Across Europe
Sunset over Paris
xo!
the romantic & the wino