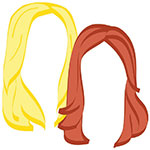 Happy Monday, friends!
We haven't been on too many big road trips, but this sure is making us want to add a few to our repertoire. Road Trips are Awesome
We don't know if we agree that this is the best place in Dublin, but we sure appreciate it, especially the coastal walk! We included Howth in last week's #frifotos! The Best Place in Dublin
With Valentine's day creeping up, we've been craving wine and chocolate. Since we regularly share content devoted to wine (ahem wino ahem), we'd thought we'd give you this instead: Top 10 Places for Chocolate
You've convinced us– if for no other reason but to run through The Shambles pretending we're in Hogsmeade. 5 Reasons Why York is the Must See City in England
The Shambles, York
Tomorrow, the romantic returns to entertain you with tales of her time in Par-ee!
xo,
the wino