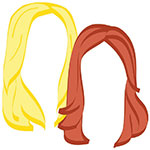 Ooohh happy heart day, little traveling lovebirds! We may be keeping it low-key this Valentine's Day, but that doesn't mean we don't have a future V-Day Wish List.
In no particular order, here are five articles that convinced us we need to spend Valentine's Day at any of the below:
Having honeymooned in Italy, the romantic & hubs can attest to the romance of Italy. The wino, on the other hand, spent most of her time there with Gram… so she may need a refresher. 10 most beautiful Piazzas in Italy
Wineries + room service all in one place? Sold. 14 Wineries Where You Can Stay the Night
Perusing a market in Barcelona for picnic accoutrements? WELL OK. Though February may be cold for a picnic, so maybe just a homemade dinner instead? La Boqueria: The Most Magical Market Ever
Above all else, we'd like to go here today please:
Enjoy the day of love!
xo,
the romantic & the wino