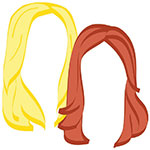 WELL, today is officially going down as our First Earthquake Experience. Our lives flashed before our eyes for about 15 seconds, and at the end, we agreed that dying on the 20th floor of our office building would be the worst way to go.
SO we're giving up everything and moving to…. L'Ile de la Réunion! No, we're totally not, but can't a girl who has just been through a traumatic experience dream? Grande Passion
If we can't have red wine, we will always be happy to settle for champagne. Especially in a private chateaux. Day-Trip From Paris: A Visit to Champagne Includes Tastings In A Private Chateaux
This seems like a much better resource for planning your trip to Marrakesh than this season of the Real Housewives of New York: 36 Hours in Marrakesh, Morocco
If you're not like the hubs who LOOOOVES flying, these tips are useful: 10 Ways to Survive a Long-Haul Flight
Seriously though, we hope everyone who experienced the actual earthquake is ok. This definitely makes us re-evaluate any future thoughts of living near a fault line. We are WIMPS.
xo,
the romantic & the wino