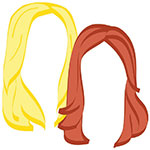 Until we can afford first class, let's just put ALL the babies up there. Do first class and babies mix?
"He once told me that he was there to provide safety and security, not to run a charm school." We're going to start saying this at our jobs and see how it goes. We're guessing the wino's babysittees will not appreciate. Confessions of a former TSA agent
A caviar and champagne safari via bike is one of those things that makes us wonder how people come up with these things? Wondercool Copenhagen
And we imagine that taking the Inter Rail would be one of those things that sounds so exciting and romantic and then you get there and realize you hate trains and the people who take them and everything smells weird. Inter Rail Europe – My top ten tips
Skyscrapers – Midtown East
xo!
the romantic & the wino