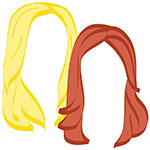 In our post-weekend Monday morning slump, we decided that we're in need of an adventure. And disposable income. If anyone would like to assist in either or both of these matters, you know where to find us.
For starters, we would accept any of these. Exploring Lost Worlds (PHOTOS)
Gorgeous photos, and all this talk about CouchSurfing makes us very curious to try it out. Hiking at Yerba Loca with My CouchSurfing Host
The romantic has already announced her love for TripIt, but now we may need to check out the rest of these apps. 7 Unique Websites for Travel Planning
"Giethoorn seems like a perfect place to escape to when in need of head-clearing." Done, us. Take us there. A town with no roads: Giethoorn, Netherlands
NIGHTMARES FOREVER. Abandoned U.K. Mall Sets Up Zombie Fighting Experience
Courmayeur: Hiking at the feet of Mont Blanc
xo!
the romantic & the wino