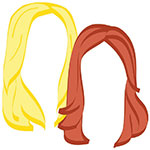 Apologies for another lacking NTR post! Between an out of office meeting taking up our morning and being too distracted by the fact that there was already an earthquake this week and now we have to deal with a hurricane, it's been a little busy.
So for today, if you're in and around Manhattan, please take heed of this map for the weekend and make sure you're in a safe zone:
http://www.nyc.gov/html/oem/downloads/pdf/hurricane_map_english.pdf
We're a little too close to some Zone C territory for our comfort, but really: we're just praying that Fairway is ok at the end of all this.
xo,
the romantic & the wino