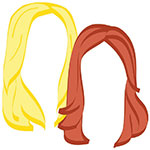 It's Thursday, which means one more day until the weekend, and more importantly, one week and one day until the next official lazy travelers reunion! Do you count on No Travel Required as much as we do to get through the days? If so, we dedicate this to you:
Perpetually adding an impossible amount of places and destinations to our bucket lists? Guilty as charged. This should help! How to Narrow Down you Travel To-Do List 
And for your daily dose of inspiration: Why You Should Forego the American Dream and let Travel Transform Your Life
In honor of the romantic's upcoming trip south of the border: How to Stay Fit on a Diet of Goat Cheese and Wine in Cafayate
And because its not a Lazy Travelers post without mentioning France. Working in Paris: Strikes, 35 Hour Work Weeks, and Real Lunch Breaks
Which got us thiiinking….
Lavender and Sunflowers in Provence
Have a great Thursday, travelers!
xo,
the romantic & the wino