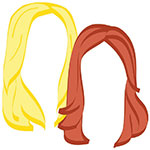 We're halfway there! Only two more days until our much anticipated reunion! Luckily for us, its Wine Wednesday, which means its socially acceptable to enjoy a bottle glass while we continue to count down the minutes.
Is it a little too ambitious to add all of these things to our bucket list? 50 Things to do for Free in Europe
We've been to King's Cross, but had tunnel vision for Platform 9 3/4. We can attest to the beauty of Grand Central and Gare du Nord though! The Most Beautiful Train Stations in the World
I meaaan, the title pretty much says it all. Sleeping in Tuscan Vineyards
Wouldn't mind living on this street:
Rue de Petit Ford, Dinan, Brittany, France
xo!
the romantic & the wino