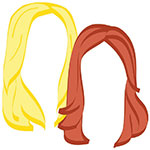 We're holding a grudge, travelers. First issue: our lives continue to be overwhelming, and we want to know where the promised summer slow down we always enjoy is hiding? Second issue: we weren't invited to the Diamond Jubilee, and what even?
London, we love you more than most. Maybe next time?
Icons: London Photographs | Irene Suchocki
xo!
the romantic & the wino